The Ultimate LGBTQ+ friendly Travel Guide to Belize
Tips for making your trip to Belize fun and safe
Blog written by Meg Ten Eyck (she/her), CEO and founder of EveryQueer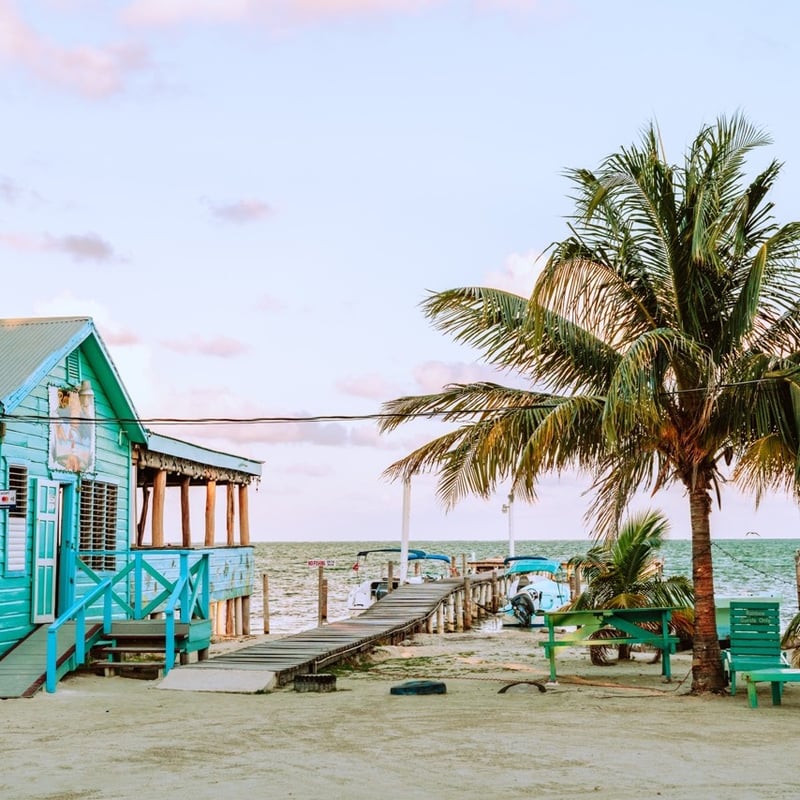 In Belize, you can spend your days relaxing in the sun and exploring the many attractions that make this country such a unique destination. Whether you're looking for a romantic getaway or an adventure with friends, Belize is a great destination for LGBTQ+ travelers.
With its diverse cultures, stunning landscapes, and vibrant nightlife, Belize is a great place for LGBTQ+ travelers to explore and create lasting memories. If you're part of the LGBTQ+ community and want to travel to Belize, you're in luck: this article offers a comprehensive and fun LGBT Belize guide to travel safely and have the trip of a lifetime.
---
Key takeaways:
---
The beauty of Belize
Belize is a small country and up-and-coming tourist destination in Central America that offers travelers abundant outdoor activities, stunning scenery, and vibrant culture. Belize is home to an array of natural wonders bordering Mexico and Guatemala, from lush rainforests and exotic wildlife to pristine beaches and coral reefs.
Whether you're seeking a relaxing beach vacation or an adventure-filled jungle trek, Belize has something for everyone. A major attraction for travelers to Belize is its diverse outdoor activities. From snorkeling and diving in the Caribbean Sea to activities like exploring the ancient Mayan ruins, Belize is a mecca for adventure seekers.
Belize's extensive reef system is a paradise for scuba divers and snorkelers, and its dense jungle offers a wealth of wildlife and trails to explore. For a more relaxed experience, visitors can bask in the sun on one of Belize's many white-sand beaches.
The culture of Belize is an intriguing combination of the multiple cultures that have influenced the country over the years. While English is the official language, Spanish, Garifuna, and various Mayan dialects are also spoken. Belize is a melting pot of Caribbean, Latin American, and African cultures, making it a fascinating place to visit.
Belize also has a wide variety of accommodation options. From luxury resorts and boutique hotels to guesthouses and budget hostels, there is something to suit every traveler's needs. For those looking for a unique experience, plenty of eco-lodges and jungle camps are available throughout the country.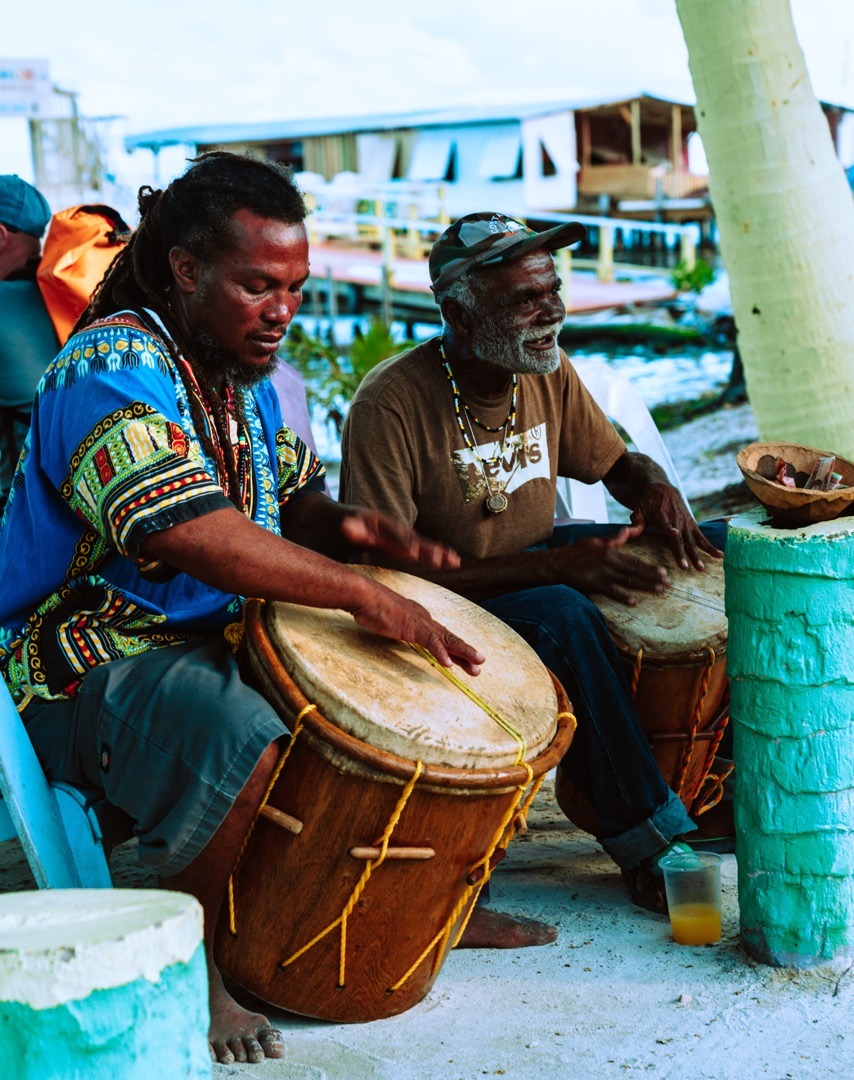 Is Belize LGBTQ-friendly?
Belize has a vibrant LGBTQ+ culture and a number of organizations that promote the rights of LGBTQ+ people. While the country is still in the process of developing laws to protect the LGBTQ+ community from discrimination, the culture is generally accepting and welcoming to all.
However, LGBTQ+ travelers should be aware that queer relationships are not legally recognized in Belize and public displays of affection could lead to unwanted attention. Still, the country is generally quite tolerant and there are many open-minded locals who are supportive of LGBTQ+ rights in Belize.
Legal and cultural safety tips for LGBTQ+ travelers in Belize
In 2016, Belize decriminalized LGBTQ+ identity, however, even some of the younger generations in the country are still anti-LGBT. While Belize has made great strides in recent years to protect the rights of LGBTQ+ people, it is still a relatively conservative country that has yet to legalize marriage equality.
Belize is generally a safe destination for LGBTQ+ travelers. Below is a breakdown of some legal and cultural safety reminders for LGBTQ+ travelers heading to Belize on their next trip.
Public displays of affection
It's easy for public displays of affection to be acted upon without thinking about it but, unfortunately, LGBTQ+ people should be cautious of public displays of affection in Belize. It could be perceived as offensive and could attract unwanted attention, so it may be best to avoid it if that feels safest to you. Coming out is a personal decision, and you should always choose what feels best for you in any given situation. Just be aware that some people in Belize might be uncomfortable or act a certain way when hearing someone discuss their sexual orientation or gender identity in public.
Religious customs in Belize
LGBT travelers should keep in mind that Belize has a strong religious presence and that religious leaders can be outspoken in their opposition to LGBTQ+ rights in Belize. The majority religion is Christianity. With religious leaders opposing LGBTQ+ rights and such a strong religious presence in Belize, it's possible that those who are religious are anti-LGBTQ+ and may say or do things that speak to their views and beliefs.
Discrimination and harassment
The Belize Tourism Board has taken active steps to promote the country as an inclusive destination, and the police are usually responsive to reports of discrimination and harassment. However, it is important to be aware that LGBT people in Belize can still experience discrimination, and it is important to take safety precautions. Some of the social and legal policies are not LGBTQ+ friendly, and there are sometimes instances of verbal and physical abuse on the streets.
Traveling at Night
LGBT travelers should be cautious while traveling alone and should stay in well-lit, populated areas at night. It is also a good idea to research the local laws and customs before traveling so that you can stay safe and avoid any potential trouble.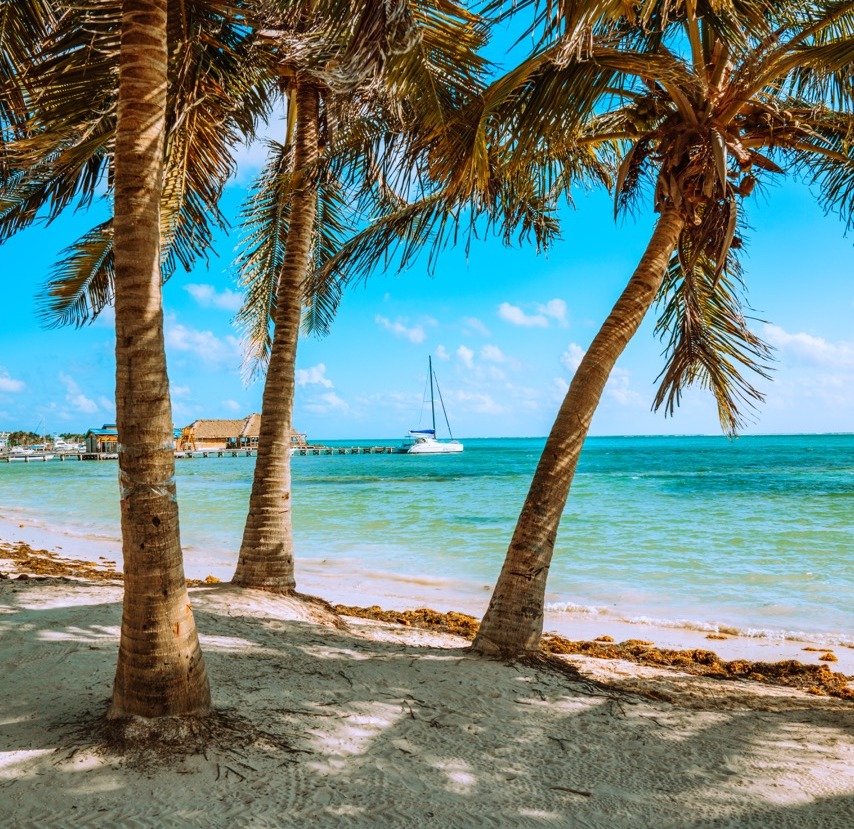 General guidelines before you travel
Traveling to another country is a daunting experience for anybody, and LGBTQ travelers often experience additional fears about how welcome they'll be on their trip. Though Belize is relatively safe for LGBT travelers, remember the following lessons before booking your next vacation.
Always do your research.

Doing your due diligence is essential no matter where you're traveling as an LGBT individual. Your research can go beyond a typical Google search–consider connecting with local LGBTQ Belizeans through Facebook, Instagram, and other platforms to garner which parts of the country you will be most comfortable in as an LGBT traveler. Additionally, always refer to the LGBTQ+ Travel Safety Index before booking a vacation.
Stay aware. Know the culture you're traveling to, the local customs, and what is considered socially and culturally acceptable before you plan your vacation. It's essential to understand where you're going and what is expected of you as a tourist. This step will also help you set expectations for your trip and plan accordingly.
Understand the difference between law and culture. While some countries might have conservative laws for LGBTQ individuals, locals' cultures and attitudes toward LGBT tourists might differ. Modern-day cultures don't always practice antiquated laws.
Show your support. Even if you are not comfortable being totally out and visible in a different country, you can show your support and love differently. Consider wearing a rainbow pin, speaking with LGBTQ Belizeans about their experiences, or donating to the fight for inclusive LGBTQ+ rights in the country you're traveling to.
Using LGBTQ+ dating apps in Belize
The dating scene in Belize is not ideal for LGBT travelers. While you might have access to certain dating apps, it's best to be cautious using apps like Grindr or Tinder when traveling to the country. Because you are in a foreign area and one where very conservative attitudes toward the LGBT community still exist in certain areas, you should consider waiting until you're back home before scrolling through your favorite apps.
Of course, there are LGBTQ+ people in Belize that do date, so if you're wanting to date, make sure to do it safely. If you're going to meet up with someone you met online, be sure to really know who you're meeting up with to avoid harassment or discrimination. It might be a good idea to let someone you trust know where you're going and who you're meeting up with if that feels like a comfortable option.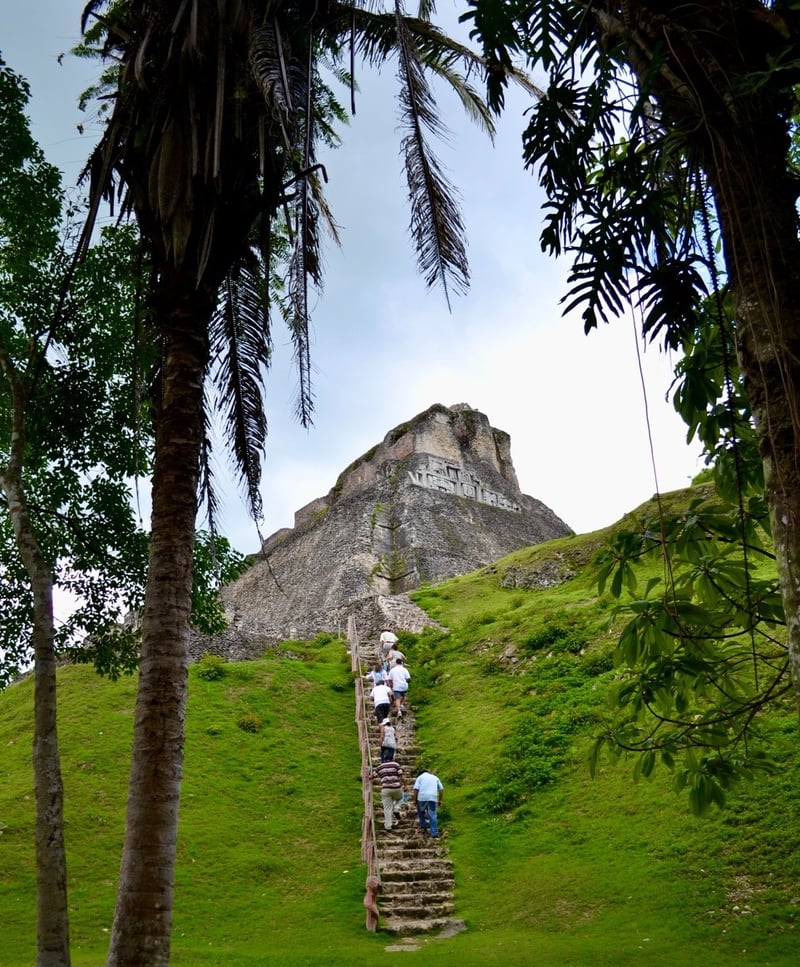 Must-see destinations in Belize for LGBTQ+ travelers
Belize is full of stunning destinations and unforgettable experiences. By looking in the right places, you can find various destinations in Belize where LGBT travelers are more than welcome and accepted. Here are some of the must-see destinations for LGBT travelers in Belize.
1. Ambergris Caye
Many gay-friendly areas in Belize are found in the country's small islands, or "Cayes." The Ambergris Caye is the largest in Belize and the center for the country's gay-friendly nightlife. The Ambergris Caye is noteworthy for its ecotourism industry and gorgeous wildlife.
Ambergris Caye is very safe for LGBTQ travelers when following proper safety precautions. While the nightlife is not labeled explicitly as catering to Belize's LGBT community, the clubs, bars, and restaurants here are welcoming. They will cater to everyone, making it a hot spot during high-travel seasons.
2. Caye Caulker
This island is slightly south of the Ambergris Caye and is among the most popular spots for LGBT travelers. Caye Caulker caters to a younger population and has numerous budget-friendly options for anyone hoping to vacation comfortably without spending too much money. The beaches on Caye Caulker are perfect for travelers that love kayaking, sailing, windsurfing, or other marine activities.
3. San Ignacio
Located in the western part of Belize, this town is known for its vibrant cultural scene. As one of the country's top tourist spots, San Ignacio is relatively gay-friendly and welcoming to LGBT travelers from all walks of life. It's a great place to explore the local culture and visit some of the country's best Mayan ruins.
Pride events in Belize
Belize's LGBT culture is still growing, and as the attitude towards the LGBT community is becoming more accepting over time, the presence of Pride events is growing as well.
Pride Week
In 2017, Belize held its first Pride Week, a series of events celebrating the LGBTQ+ community in Belize and the growing acceptance of LGBT rights in Belize. The event helped foster a more significant discussion on equality for LGBT Belizeans and encouraged future private Pride events to continue pushing for expanded LGBTQ rights. It was hosted in August of that year and celebrated the overturning of the anti-sodomy law in 2016. The event was organized by the United Belize Advocacy Movement (UNIBAM), an organization fighting for LGBT equality in Belize.
Pride Belmopan
In Belize's capital city of Belmopan, LGBT travelers will find the yearly Pride Belmopan event to celebrate the LGBTQ community in the country. Organized by young LGBT Belizeans from the Belize Youth Empowerment for Change organization, Pride Belmopan is an excellent depiction of how acceptance is growing in Belize and attitudes toward LGBT individuals are becoming more relaxed. In time, Pride Belmopan will continue to encourage change and have a more significant political and social influence. This progress means that Belize LGBT travel will potentially become more popular in the near future.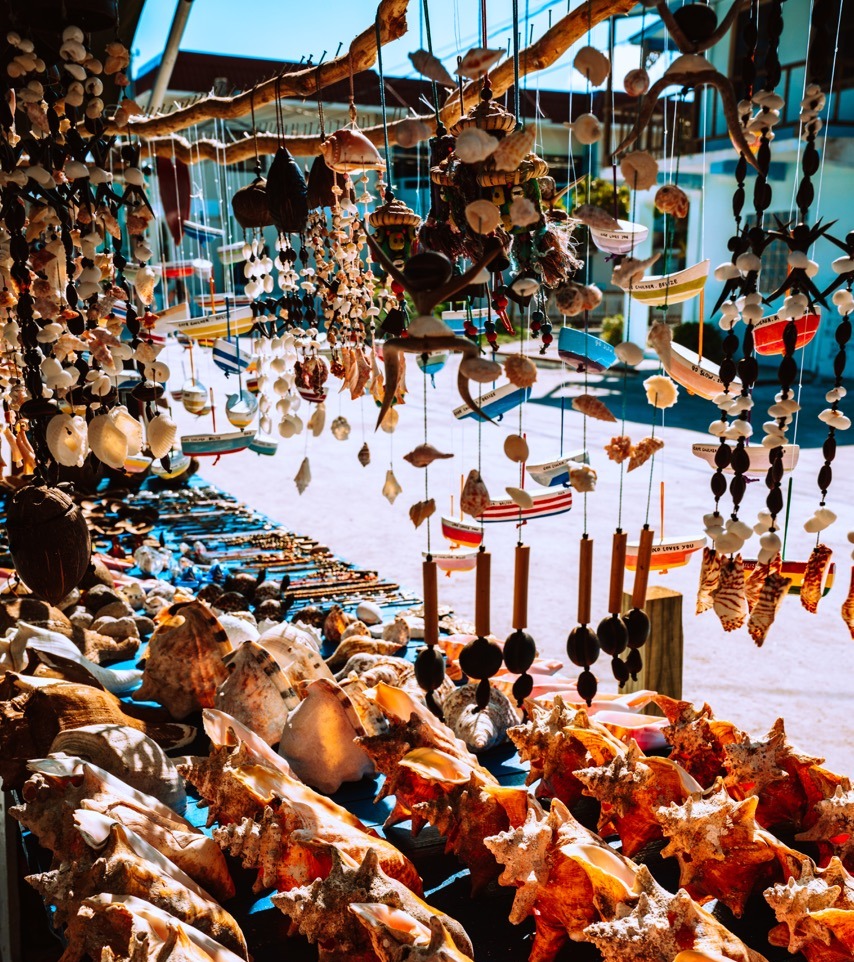 So, is Belize safe to visit for LGBTQ+ travelers?
Generally speaking, Belize is a fantastic destination for LGBTQ+ travelers to visit. Following proper safety precautions and keeping in mind the cultural norms in Belize are essential to having a safe and fun trip. The country's beautiful landscapes, vibrant culture, and friendly locals make it an excellent destination to explore and create lasting memories.
However, it's crucial to take measures to remain safe in Belize, especially for queer people that cannot pass as straight or cisgender. Though Belize is in the early stages of protecting LGBT rights, the welcoming and accepting culture is a beautiful experience for any traveler. The country's progress in protecting LGBT rights in recent years is promising. It is likely that, as more progress is made in upcoming years, Belize LGBTQ+ travel will become a popular option for the LGBT adventure seeker.
---
Read other EveryQueen x TrovaTrip LGBTQ+ travel guides:
---
About the author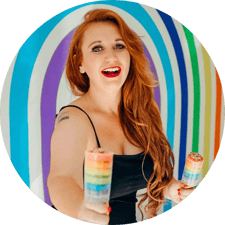 Meg Ten Eyck (she/her) is the CEO and founder of EveryQueer, a pillar in LGBTQ+ travel. Through detailed travel content, brand consulting, curated lesbian parties, and worldwide LGBTQ tours, the team teaches queer travelers how to safely see the world. Meg has been cited in two consecutive UNWTO Reports on LGBTQ Tourism as a leading expert and in the ETC's Report on LGBTQ Tourism. Meg is regularly a featured speaker and subject matter expert at travel conferences worldwide.
In 2019, Meg was selected as the International Woman of the Year for Facebook's initiative with Girl Gone International for her work in LGBTQ-inclusive travel. She is also the international brand ambassador for Contiki, Macy's, and Out Adventures. Meg serves on the Board of Directors of the International LGBT Travel Association and on the LGBT advisory board of Belmond Hotels and Resorts. Since starting in the LGBT travel industry, Meg has visited 65+ countries, spoken at LGBTQ conferences on five continents, published her first book, and had her content read by more than 10 million people.

Through detailed travel content, curated lesbian parties, and worldwide LGBTQ tours, EveryQueer teaches queer travelers how to safely see the world.
EveryQueer bridges across identities and borders by curating global LGBTQ+ content featuring LGBTQ+-affirming brands, destinations, and life-changing experiences. Like trusted friends, they share welcoming and affirming insider tips to inspire wanderlust and ensure our journey is as easy as it is unforgettable.
EveryQueer's mission is to inspire people of all sexual orientations, gender identities, and gender presentations to think differently about the global queer community while boldly seeking adventure and connection.