5 Lessons on LGBTQ+ Travel Safety
Travel safer as a queer couple with Amazing Race winners Will & James
.
Traveling to a new place is a big step for anyone, but there are even more moving pieces to navigate when traveling as an LGBTQ+ person. Queer travelers are oftentimes faced with a multitude of concerns that require additional thought and research before booking their next vacation. Some of these concerns include knowing the laws surrounding the LGBTQ+ topics and people of a country, deciphering which part of the destination is gay-friendly, understanding the culture and how they will be perceived, and deciding whether or not they will feel safe.
To help break down these barriers and understand how to travel safer, Amazing Race winners and fiancés Will & James sat down with us and shared their experience with traveling as a gay couple, gave tips on how to prepare for travel, and even created a free LGBTQ+ Travel Tool Kit filled with their favorite resources for planning fun, safe, and aware travel.
Play the video below for access to the full recording, or keep reading to get the 5 key lessons we learned from the event.
1. Do your research
As experienced travelers, Will & James know that the best tool you can have while abroad is knowledge, and it all starts with trip prep. Ways you can do this include:
Connecting with local LGBTQ+ people via Facebook groups, Instagram, etc. Getting connected than ever in the age of social media, use this as a tool to learn the lived experiences of queers from around the world to help assess where you'd feel safe/comfortable traveling to
Online resources such as

outtraveler.com's LGBTQ+ Travel Saftey Index

ranks the world's most and least queer-safe countries
Google for recent events which may reflect changes in a country's level of safety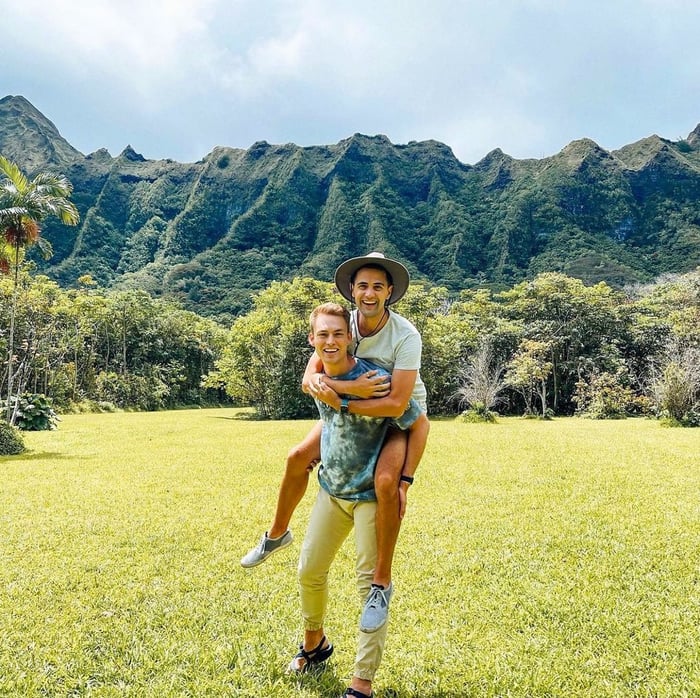 2. Look for the difference between law and culture
Some countries have laws that are discriminatory against LGBTQ+ people, but the modern-day culture doesn't practice them and is very welcoming to the queer community. Signs a destination may be more accepting than their laws include:
Queer-friendly bars, businesses, and accommodations
LGBTQ+ community events
'Gayborhoods,' or areas known for their queer community and establishments (think: Castro District in San Fransisco, The Pink Triangle in Scotland, etc.)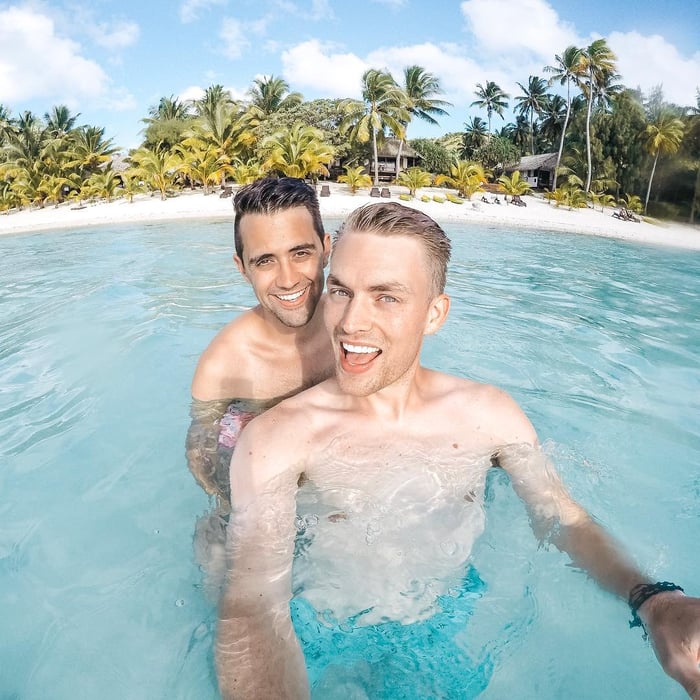 3. Prioritize awareness
A big part of traveling is making an effort to understand the culture that you're visiting and being respectful towards them. As Americans, we're lucky to have the ability to be out and proud, but it isn't that way everywhere. Will & James said it perfectly, "You can't travel and bring your American values to another country and say, 'This is the way it should be.'"
When traveling, it's in your best interest to do your research and understand more about where you're going. Then, you can adjust to the culture and climate and have the right expectations for your trip.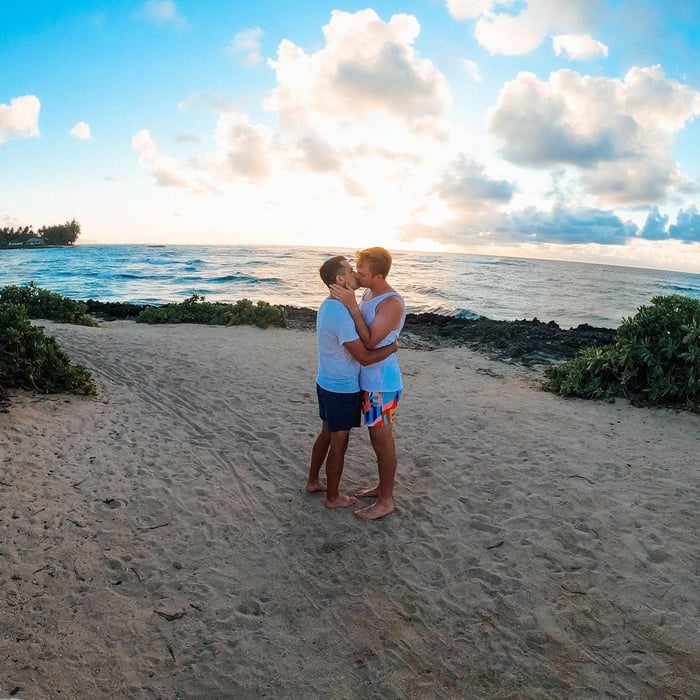 4. Stay true to yourself
Owning what makes you different could have an effect beyond what you ever imagined and inspire others for years to come.
For example, when Will was rocking heels around the house on America's Next Top Model, he experienced homophobic comments from a fellow contestant – and it hurt. He had recently come out and was still finding his confidence as an openly gay man. But he took a deep breath, regrouped and wore his heels to panel (and looked damn good!). This prompted Tyra to ask about the situation and educate the contestants and millions of viewers on homophobia.
Without knowing it, Will's actions inspired viewers from around the world to show up as themselves. His words to live by? "Everything you've ever wanted is just on the other side of fear."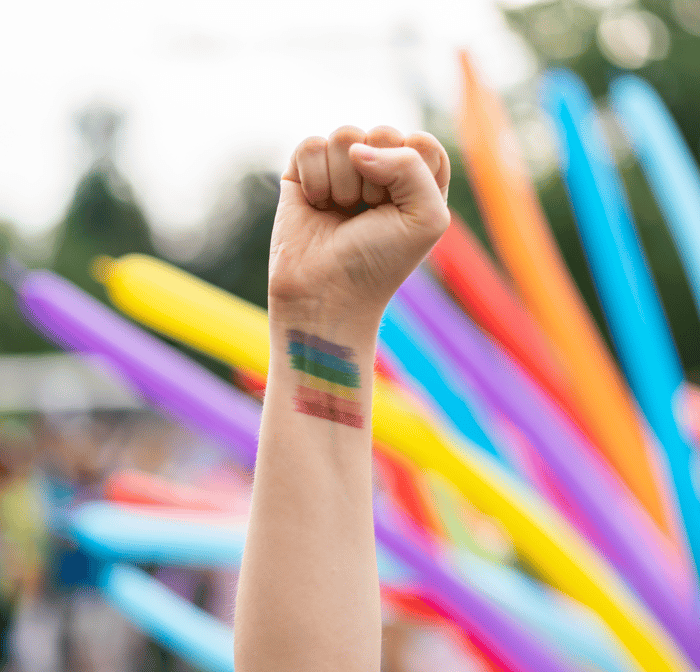 5. Show up as an ally
Whether it's for LGBTQ+ or any underrepresented community, do your part to show up and make the world a more inclusive place. Here are some ways you can do this:
On an individual level

Place a rainbow pin on your backpack or jacket
Practice using more inclusive language
Listen – create a safe space for those you meet and allow them to share their stories if they're comfortable

As a business

Put a rainbow sticker or sign in your establishment's window
Create a page dedicated to LGBTQ+ on your website that highlights how you are creating an inclusive environment within your business
Commit to training your staff and yourself on inclusivity and add pronouns to name tags

For anyone

Donate to, or volunteer with, LGBTQ+ focused organizations such as: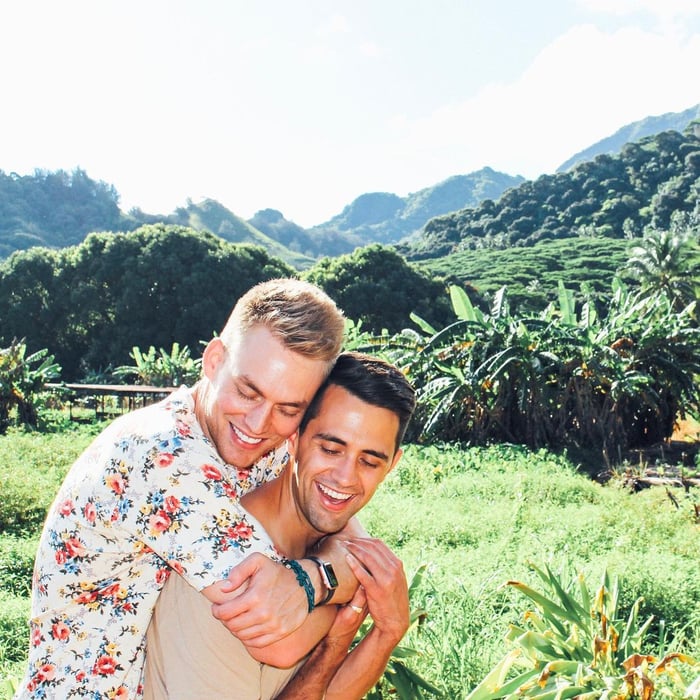 Conclusion
The LGBTQ+ community loves to travel and is much larger than you may have thought. With the internet, there are millions of resources at your fingertips that will provide you with the knowledge you need for safe, fun travel and social media allows you to connect with other members of the LGBTQ+ community across the globe.
Another way you can travel safely and with a community you know is LGBTQ+ friendly (and proud of it!) is by traveling with Will & James on one of their international group trips in 2022. The duo will be leading groups full of proud LGBTQ+ travelers on unforgettable experiences hiking through New Zealand, living pura vida in Costa Rica, and taking in the culture in Bali. Will we see you there?
Searching for some more LGBTQ+ Trip Ideas?
Travel with our LGBTQ+ TrovaTrip community. From Costa Rica, Greece, Thailand or Bali, search here for more LGBTQ+ Trips.