Pay for your trip over time with Affirm.
So you're ready to book your TrovaTrip, awesome. Now you're probably wondering, "What are my payment options?" Good news, we've partnered with Affirm to help make travel more affordable—you can find out if you qualify to pay over time with Affirm at checkout.
With Affirm, you'll never owe more than you agree to upfront. You'll always get a flexible, transparent and convenient way to pay over time. The trip loan process is easy, so let's get you on your way to picking a payment plan if you meet the requirements.
Just follow these 3 easy steps.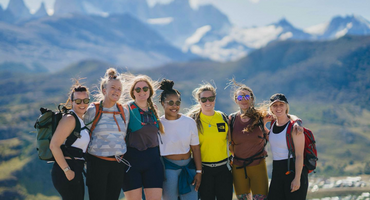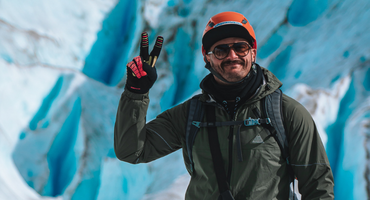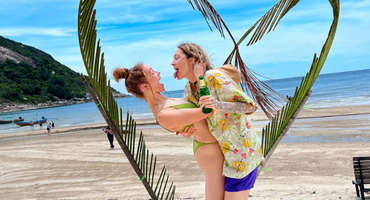 Example: A $2,000 trip might cost $180.68/mo over 12 months at 15% APR. A down payment may be required.
Affirm FAQ
Affirm provides consumers with a better alternative to traditional credit cards, giving them the flexibility to buy now and pay over time. Unlike payment options that have late fees, compounding interest and unexpected costs, Affirm shows customers up front exactly what they'll pay—with no hidden fees and no surprises.
Does Affirm perform a credit check? Does it impact my credit score?
Although Affirm performs a credit check when you apply for a loan, this won't impact your credit score. However, if you're approved and decide to buy with Affirm, your loan and payments may affect your credit score.
Why was I prompted for a down payment?
Affirm isn't always able to offer credit for the full amount you request. In these cases, Affirm asks you to make a down payment with a debit card for the remainder of your purchase. The down payment amount can't be changed and must be made upon confirming your loan and before the loan offer expires.
Will I see how much interest I am paying prior to accepting my loan?
Yes! Affirm works hard to be completely transparent. You'll see the amount of interest you'll owe on the terms page and again on the loan confirmation page. No penalty for paying your loan off early!
Why was I denied financing by Affirm?
TrovaTrip is unable to speak on behalf of Affirm about its credit decision. Affirm strives to offer all eligible applicants financing, but isn't able to offer credit in every case. Affirm will send you an email with more details about its decision.
Why can't customers outside the U.S. use Affirm?
Affirm is available only to shoppers residing in the United States. Affirm hopes to expand its services to customers outside the U.S. in the future. Currently Affirm is not available for residents of Iowa (IA) or West Virginia (WV).
The annual percentage rate (APR) on an Affirm loan ranges from 10% to 30%. Affirm discloses any interest upfront before you make a purchase, so you know exactly what you will pay for your financing. Affirm does not charge any hidden fees, including annual fees.
How do I make my payments?
Before each payment is due, Affirm sends you an email or SMS reminder with the installment amount that is coming due and the due date. You have the option to sign up for autopay, so you don't risk missing a payment.
Follow these steps to make a payment:
1. Go to www.affirm.com/account.
2. Enter your mobile phone number. Affirm sends a personalized security PIN to your phone.
3. Enter this security PIN into the form on the next page and click Sign in.
4. After you sign in, a list of your loans appears, with payments that are coming due. Click the loan payment you would like to make.
5. Make a payment using a debit card or ACH bank transfer.
A refund posts to your Affirm account if we process your refund request. In the event that we issue you a trip credit instead of a refund, you are still responsible for paying off your Affirm loan. Please see helpcenter.affirm.com for more details.
Back to top
Affirm's Universal Disclosure: Your rate will be 10–30% APR based on credit, and is subject to an eligibility check. Payment options through Affirm are provided by these lending partners: affirm.com/lenders. Options depend on your purchase amount, and a down payment may be required.