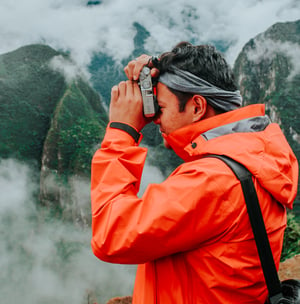 Join Our Team, Help Others See the World
Work for a travel company committed to inclusivity.
You love travel and experiencing all the world has to offer. You make sure everyone feels included and comfortable. You are hard-working, detail oriented and fun to be around. You're not bad at cracking jokes, either. If this sounds like you, we want to hear from you.
Making travel possible.
In all, TrovaTrip offers 110+ unique itineraries in 40+ countries. We are changing the way people travel through easy-to-use technology and the opportunity to travel with passport-holding, fun-loving, adventure-seeking individuals.
Whether you want to summit Kilimanjaro, practice yoga in New Zealand, or make pasta by hand in Italy with like-minded individuals, TrovaTrip makes it possible.
Everyone is included.
Our leadership team founded TrovaTrip with a commitment to inclusivity. When we say we're making travel safer and more accessible to all, we mean it. We want everyone to feel comfortable traveling. All of us. We aim to enhance lives through meaningful connections, learning and exploration. And that's exactly what we deliver. Every. Single. Time.
Our team of travel enthusiasts lives out our mission daily. TrovaTrip is an equal opportunity employer and does not discriminate on the basis of race, color, national origin, sexual orientation, gender identity, religion or anything else that makes you so wonderfully unique. You are who you are, and to us that's enough. For everyone at Trova, equal opportunity, diversity and inclusion are not just fundamental to our mission. They are a way of life.
About TrovaTrip
TrovaTrip is a trip management platform and marketplace headquartered in Portland, Oregon. Everything we do is designed to make travel safer and more accessible to all. Ours is a place where we make dreams come true. Like, really help people get outside and experience the world.
We connect topic experts, creators and entrepreneurs with certified trip Operators from around the globe. We give them the opportunity to host once-in-a-lifetime group trips for their community.
You deserve a job with great benefits. So let's make it happen.
PTO
Paid Time Off
At TrovaTrip travel is important to us, we offer generous PTO and Volunteer PTO.
Travel
Trip Perk Credit
Take a trip on us! Use your annual travel credit on any TrovaTrip around the globe.
401k
Matching
We know how important the future is. We help you save with a matching 401k.
Our mission is to enhance lives through meaningful connections, learning and exploration. And that's exactly what we deliver. Every. Single. Time.
Medical, dental, and vision insurance for all our employees.
401k matching program.
Generous paid time off (PTO) with additional PTO accrual based on tenure.
Volunteer PTO.
Trip perk credit vouchers for use on a TrovaTrip anywhere in the world with additional PTO.
Up to 12 weeks paid parental leave for birthing parent.
Up to 4 weeks paid parental leave for non-birthing parent.
Great office location on the waterfront in the Pearl District in Portland, OR.
The most awesome people on the planet as your co-workers!
Your job search ends here.
When it comes to Portland jobs, there's no better place to work than TrovaTrip. Come party with us!