Why You Should Visit the First 5 Countries That Legalized Same-sex Marriage
Because love should be equal everywhere you go.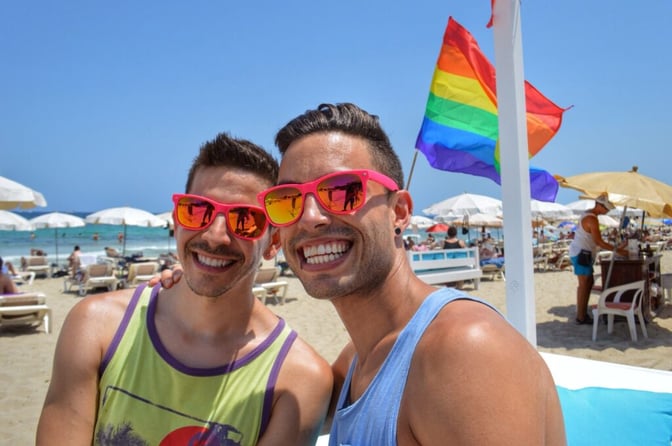 Traveling abroad and leaving the comfort of your home can be an exciting experience but often one filled with stress and anxiety, particularly for the LGBTQ+ community. Of course, every traveler regardless of identity or orientation really wants the same thing on vacation—an exciting, welcoming, and safe travel experience. Though for some underrepresented groups like people of color, women, or LGBTQ+ travelers, seeking welcoming and safe destinations can be more challenging than for the average tourist.

For LGBTQ+ people this is complicated not only by social acceptance but also due to rights, protections, and legislation. So, for those looking for the safest and most welcoming places to visit, one of the easiest barometers is whether a country has legalized same-sex marriage. For those countries that have, this is a signal that the population is progressive, tolerant, and legislation has been designed to not only offer equal rights but also protection against discrimination.
As of today, only 29 countries recognize marriage equality between same-sex couples. And unfortunately, there are still many countries around the world that do not, and even worse, punish those who engage in same-sex relationships. Today it is illegal in more than 70 nations, so it's more important than ever for LGBTQ+ travelers to do their research and ensure they feel safe when they choose to travel.
For those in doubt, the easiest place to start is to consider visiting one of the countries that offer marriage equality. Furthermore, the first 5 countries to legalize it did so between 15-20 years ago, so you really can't go wrong with picking any of the following destinations when considering where to visit for your next vacation.
The

Netherlands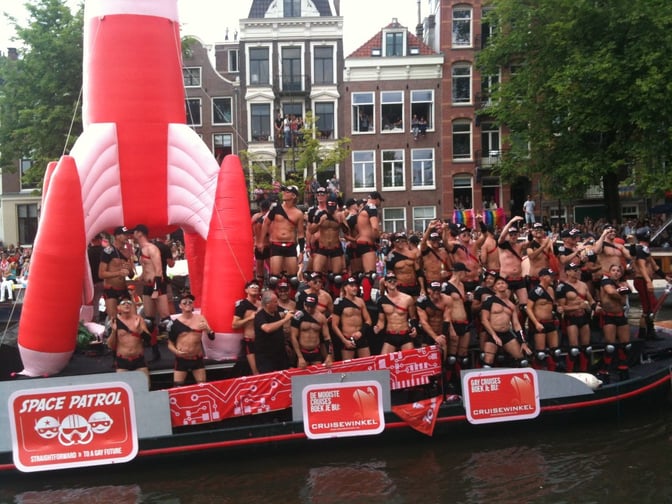 The first country to legalize same-sex marriage was the Netherlands. In 2001, it was a three-to-one vote in the Dutch Parliament when a law allowed same-sex couples to marry, divorce, and adopt children. The Netherlands, and its most commonly known region of Holland, is undoubtedly one of the most LGBTQ+ friendly places on the planet.
You can roam around simply afoot or by bicycle in Dutch-speaking cities like Rotterdam, Utrecht, Den Hague, and Eindhoven while admiring the art and architecture. It is best to see the tulips in Southern Amsterdam when its springtime, at Keukenhof, which translates to Garden of Europe. When you get hungry after strolling, you should try poffertjes (small pancake balls) and stroopwafels (syrup waffles).
Visitors shouldn't miss their unique LGBTQ+ festivals like the annual Canal (Gay) Parade every first Saturday of August, featuring plenty of rainbow-themed boats, the alternative music and culture Milkshake Festival, and the regularly organized circuit party Rapido.
Belgium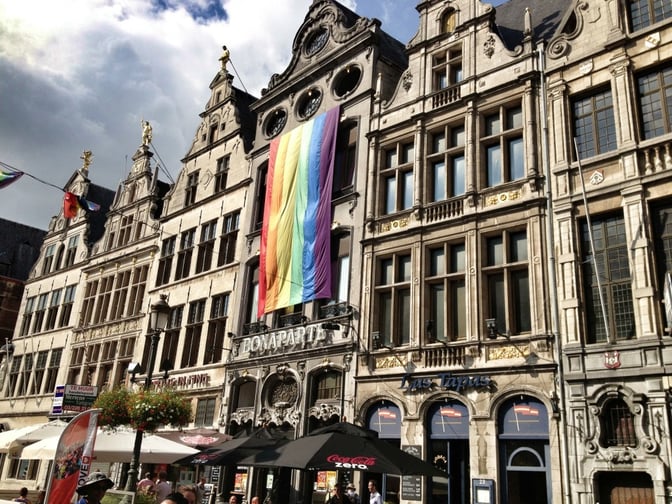 In 2003, Belgium allowed same-sex marriage, reflecting equality in tax and inheritance rights, enabling LGBTQ+ couples to adopt children in 2006. They acknowledge marriages between same-sex partners from other countries, and you can get married there if you've lived in the country for at least three months. In fact, Former Belgian Prime Minister Elio Di Rupo was the first openly gay man to serve as a head of state, second only to Iceland's lesbian Prime Minister, Jóhanna Sigurðardóttir.
The top half of Belgium, known as Flanders, is home to Flemish (a dialect of Dutch) speakers, where you can visit the historic city of Antwerp. They annually host the Unicorn Festival in July, as well as Antwerp Pride in August. The lower half, known as Wallonia, houses the French speakers, where you can admire the castles and chateaux, including the Château de Vêves, which looks like something out of a fairy tale. German people live in a small region in the country's far east, the East Cantons, perfect for nature lovers.
Spain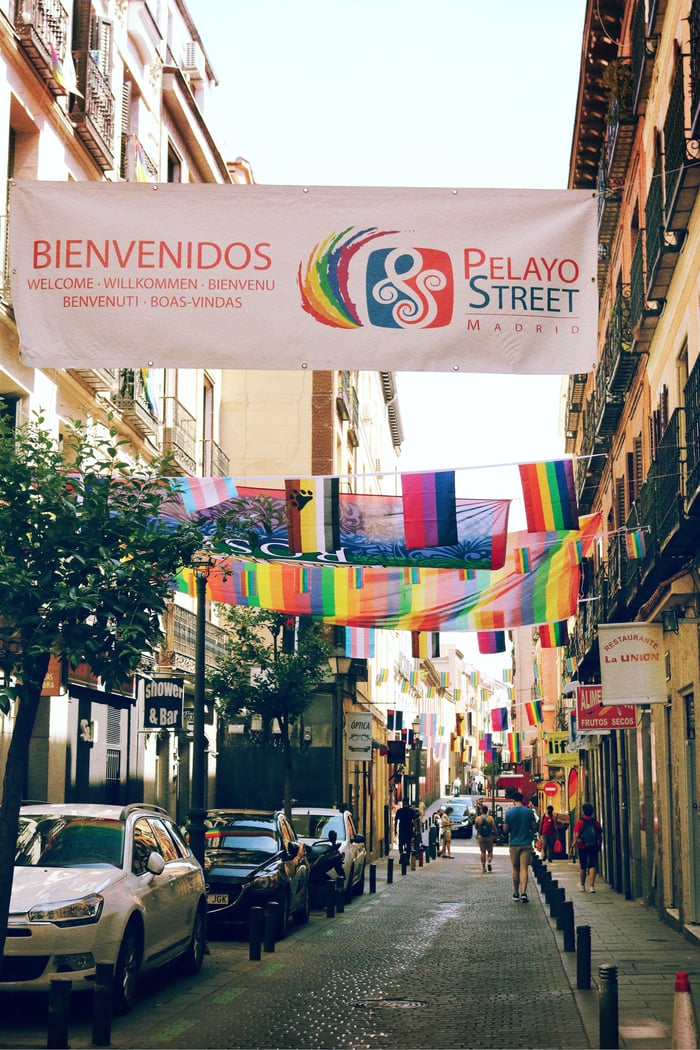 Despite being predominantly Catholic, Spain is one of the most culturally open and hospitable countries for LGBTQ+ travelers, legalizing same-sex marriage in 2005. They annually hold the world's second-largest gay pride event each July, attracting 2 million attendees.
It's not challenging to discover gay-friendly and gay-owned accommodations and businesses in Spain's large cities. They have bars, clubs and LGBTQ+ neighborhoods, namely Chueca in Madrid and Eixample in Barcelona, the home of gay Spain nightlife.
Spain is rich in history and heritage and you'll never run out of places to visit and activities to do. To name a few, visit the beach resort of Sitges during the summer as it is the best place to sip sangria while on a romantic getaway. There is also a gay ski event during the winter in the north of Spain. Another festivity to look for is their celebration of Holy Week (Semana Santa) in Granada, Málaga, and Seville in southern Andalusia. Finally, be brave and join the prominent food fight throwing tomatoes during the La Tomatina Festival in Bunol, west of Valencia.
Canada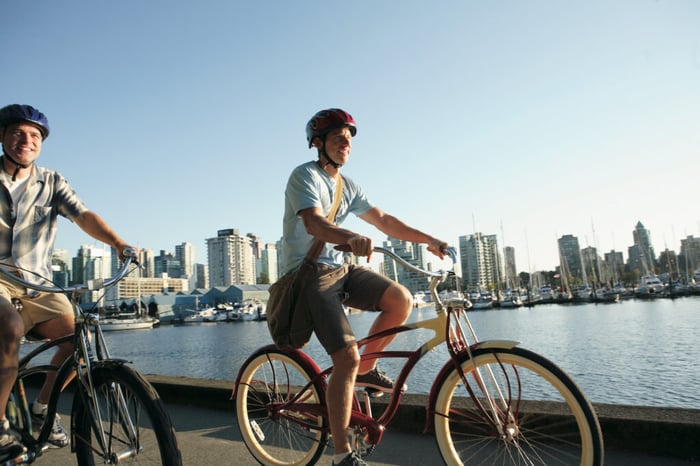 Outside Europe, Canada is the first country to approve same-sex marriage in 2005. According to a study, about 86% of Canadian millennials believe LGBTQ+ people should be accepted.
English is widely spoken in Canada, but the provinces of Quebec and Ontario are French speakers. Strolling around Quebec's capital, Old Montréal's cobblestoned streets will transport you to a quaint European town. In August, Fierté Montréal Pride is hosted along Rue Sainte-Catherine, one of the world's largest gay villages.
Situated between the Pacific Ocean and the North Shore Mountains, Vancouver is a great place for outdoor activities, with quick access to the country's top ski resort – Whistler, the Canadian Rockies, and Vancouver Island.
While in Toronto, drop by Woody's, the famous bar where the Canadian-American production of Queer As Folk was filmed, and at the Glad Day Bookshop, the world's oldest LGBTQ+ bookstore. Going around this city almost allows you to travel the world without leaving it. Chinatown and Little Italy to Little Portugal, Little India, Greektown, and Koreatown display loads of diversity. In fact, Toronto is one of the most diverse cities in the world.
South Africa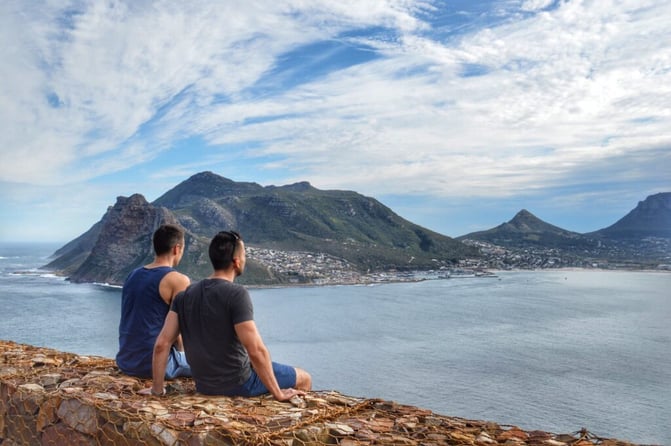 A year after their High Court ruled that barring marriage to same-sex couples was discriminatory and illegal, the legislation was passed in 2006, making South Africa the only African country permitting same-sex marriage.
Luscious landscapes from oceans, mountains, and deserts will welcome you once you set foot in South Africa. Many beaches along the Garden Route have been named on Forbes' list of the World's Best Beaches as well.
Aside from being the gay capital of the country, Cape Town in the south is famous for flora and fauna enthusiasts, as it houses the renowned Table Mountain, which you can climb by trekking or by cable car, and the exquisite Kirstenbosch Botanical Gardens. Cape Town is known as being one of the most impressive cities in the world, with its commanding mountains and cliffs striking the beautiful and rugged coastline.
On the other hand, Johannesburg is the gateway to Kruger National Park, which is considered one of the best places to safari in the world. They also celebrate pride every October during a four-day festival.