New Zealand: A Guide to Food, Culture and Experiences
A TrovaTrip Interview with Eve Lawrence.
Breathtaking glaciers, dramatic fjords, grand mountains, subtropical forest, volcanic plateaus… the list goes on. With such diverse terrain, it's no wonder why New Zealand is a top-ranking destination for filming and adventure.
If you've been fantasizing about your next vacation, keep reading to get all the details on sustainable New Zealand travel from our interview with Haka General Manager, Eve Lawrence. In this conversation with Eve, we will uncover the treasures of J.R.R. Tolkien's Middle Earth and learn about how traveling with Haka supports local communities through sustainable practices that ensure these sights will continue to flourish visit after visit.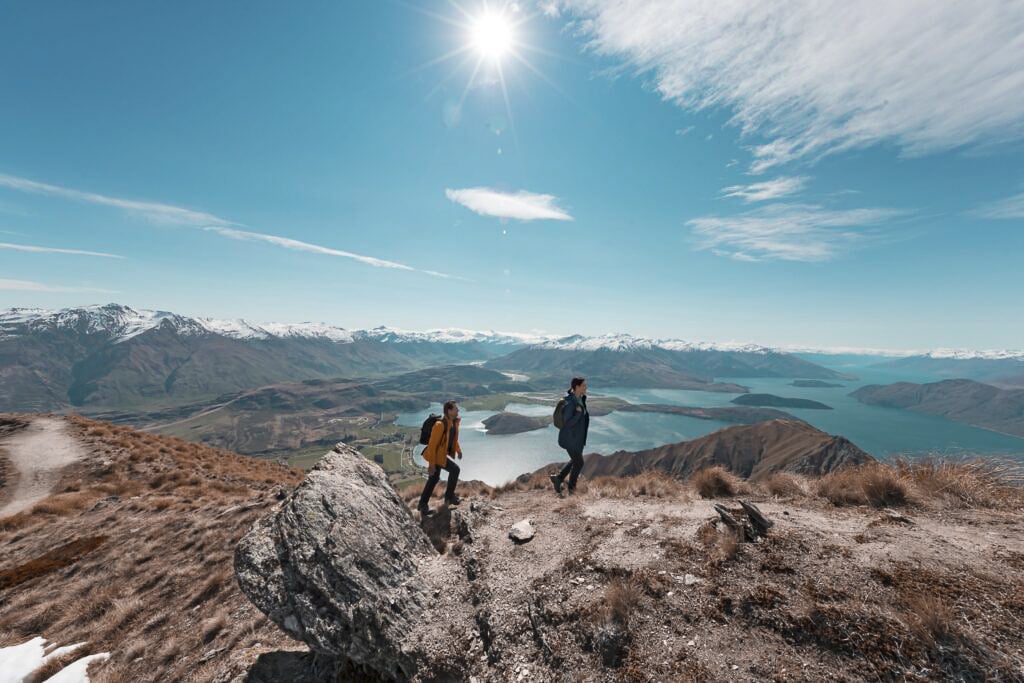 Thank you for taking the time to speak with us. To kick things off can you share a fun fact about New Zealand that most people might not know?
Absolutely. We hold a Guinness World Record for the longest town name – Taumatawhakatangihangakoauauotamateaturipukakapikimaungahoronukupokaiwhenuakitanatahu. Try saying that five times fast! It was named after the hilltop where Tamatea, ancestor of Māori tribes, conqueror of mountains, eater of land, and traveler of land and sea, played his koauau (small flute) to his beloved.
That's a tongue twister! New Zealand is filled with the most fascinating places. Amongst our Hosts and their audiences, your New Zealand trip is highly favored. Can you tell us more about that itinerary?
Our trip includes incredible tour guides that deliver authentic experiences, world-class Manaakitanga (hospitality) and possibly a hobbit or two enjoying their second breakfast.
Speaking of food, can you tell us about a treasured New Zealand cuisine we have to try?
Mince and cheese pies! Pies are a staple food in New Zealand and for good reason – they are phenomenal.
We'll be sure to leave with bellies full of pie next time we visit. When on a Haka excursion, what do you often hear from travelers?
We always receive a lot of feedback about how amazing our guides are and how unexpectedly stunning the South Island is. It has so many off-the-beaten-path destinations to explore, as well as well-known attractions.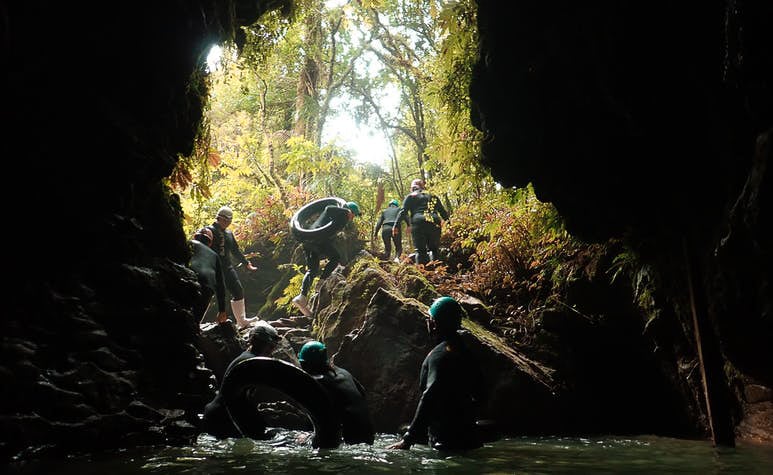 Travel plays a huge role in supporting local economies all over the world. Can you share more on why you feel travel to New Zealand specifically is so important?
Tourism and travel feed directly into local communities and economies here. We are one of the country's top export earners and therefore feed millions of New Zealand Dollars into the country's wider economy. We fund Department of Conservation projects and work to ensure that we are giving back to the land we love so much. It is also one of the key ways we can promote our Māori culture and keep this alive on a global scale.
Can you tell us more about the various initiatives Haka is running and the difference they make?
We have partnered with a food waste initiative called Hungry Bins which uses worms to compost food scraps. In addition to that, we use locally made eco-friendly cleaning products and in our Haka Lodges, we switched to South Specific Soap. This is a premium quality soap created with 100% vegetable base, organic coconut oil that is RSPO certified sustainable.
The Haka blog is great to read and it's where we share more about what we are doing environmentally and who we align ourselves with – we have also declared our support to 'Tourism Declares' ahead of COP26 and will be sharing our climate action plan in the coming weeks.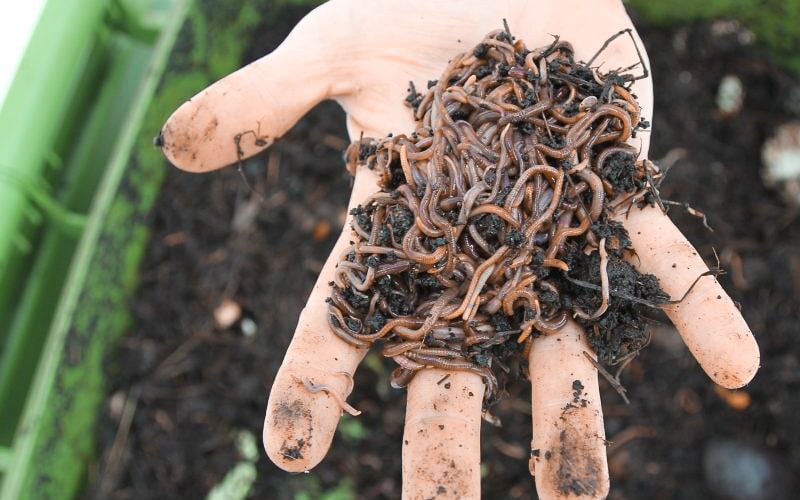 So many people are looking forward to the world reopening for travel. What types of Covid precautions do you have in place for those coming to New Zealand?
Our full Covid protocol covers alert level changes and extra protection measures to ensure the highest level of safety for our travelers. We are working closely with our suppliers to make certain that all precautions are followed. Currently, we use the contract tracing app at all points of a tour, masks while transporting and provide hand sanitizer throughout all services. We are a certified 'Covid Clean' business and are approved by the Safe Travels initiative.
We are so excited to be able to explore such a beautiful place with you once again. Is there a final message you'd like to share with those interested in visiting?
New Zealand is such a special place. There's no other country you'll explore like it. We hope everyone is keeping safe throughout the US, Europe and the rest of the world. We can't wait to welcome you back with open arms!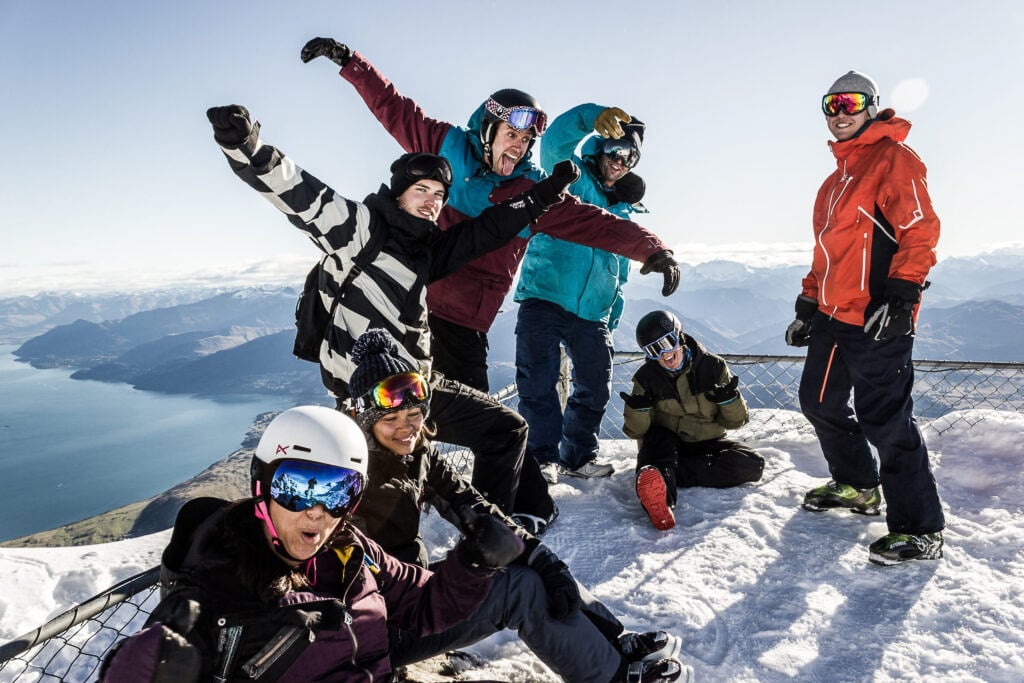 Conclusion
Whether it's feasting on mince and cheese pies, shredding the slopes, or submerging yourself into the welcoming Māori culture, New Zealand has something for everyone. Pack your bags and come show your Kiwi support while giving back to the environment. Find your next TrovaTrip New Zealand adventure by checking out these trips with an incredible backdrop that feeds your wanderlust.
If the idea of sustainable travel and doing your part to support local economies in global destinations sounds appealing to you,

apply to become a TrovaTrip Host

.
You no longer have to wonder how to make money traveling – become a Host and you can literally get paid to travel. All while making a positive difference in the world, of course. It really doesn't get better than that.