What to Pack for Your Trip to Iceland
Everything you need to know before you go.
Getting ready for a trip to Iceland? You're headed to one of the most beautiful countries on Earth. Prepare yourself for waterfalls, geysers and open spaces like you've never seen. But before you can enjoy the country's beauty, you need to get packed. All of us at TrovaTrip want to make sure you have a great trip, so we've put together a packing list that will ensure you're ready for anything the Land of Fire and Ice throws your way. There are a few things on this list that might just surprise you. So let's get to it!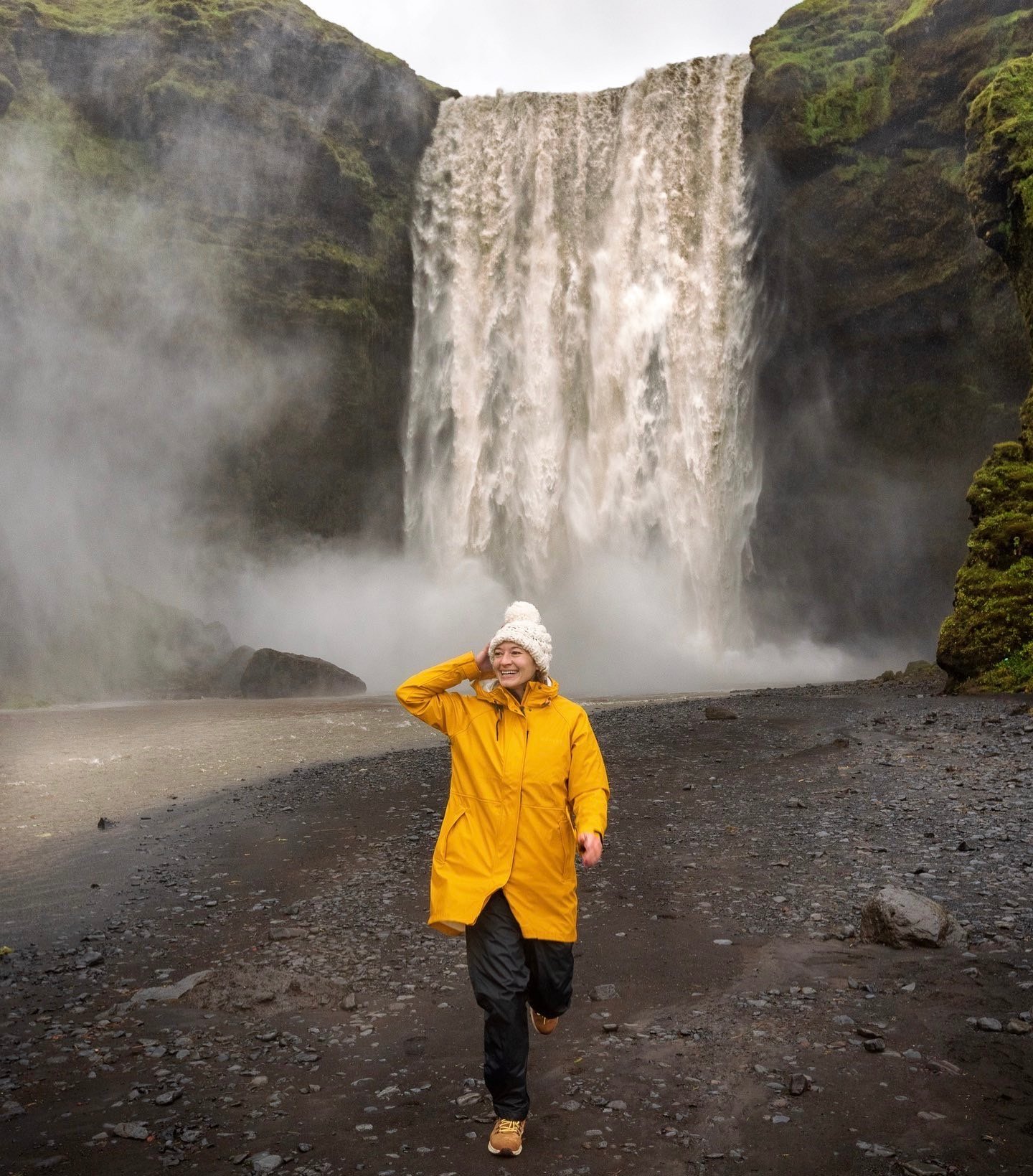 TrovaTrip Host Lindsay Mukkadam, @onegirlwandering, recommends traveling to Iceland with hand and foot warmers!
"My secret to staying comfortable on even the coldest hikes? Air-activated hand and feet warmers. They are a must on your packing list for Iceland," she says. Thinking of traveling to Iceland in fall? Check out Lindsay's blog What to Pack for a Fall Trip to Iceland.
Here's what to pack in your suitcase for Iceland:
Active shoes - Bring shoes you can walk, hike and go off the beaten path in.
Sunglasses - Add these to your Iceland summer packing list, because the country gets nearly 24 hours of sun in the summer! In the winter it gets dark around 3 pm.
Sunblock with SPF - Protect your skin from sun damage. Make sure you get reef-safe sunblock if you're getting in the water. The marine life will thank you.
Lots of layers - Layers are a good idea any time of year. But if you're headed to Iceland in winter, they are non-negotiable. So layer up.
Day packs - These are perfect for long days filled with adventure.
Anti-motion sickness medicine - You might find yourself on bumpy roads and boat rides. Bring some Dramamine so you don't suffer from motion sickness. Be kind to your tummy.
Rain jacket - Iceland weather can sometimes be unpredictable. Better to stay dry and happy, areweright?
Conditioner and hand lotion - Not all hotels provide these, so bring your own to avoid dry hands and hair.
Reusable water bottle - Stay hydrated and save the environment by refilling at your hotel and other locations.
Carry-on backpacks - Avoid unnecessary travel fees by using your pack as a carry-on. Plus, it can double as your hiking bag.
Packing cubes - These will keep you organized as you move in and out of hotels.
Hand sanitizer - Stay sanitized and sane.
Portable chargers and adapters for wall sockets - Travel 101, keep your devices juiced at all times. Use adapter types "C" or "F" (often called Northern Europe adapters) for Icelandic wall sockets.
Earplugs - Earplugs are a lifesaver for the flight over or in case your roommate snores. When you're traveling and on the go, nothing is more important than a good night's sleep!
Laundry soap - Bring single packets so you can save valuable suitcase space and wash clothes in the sink.
Local currency - Get some local currency beforehand. On average, you'll lose about 15% at the airport if you do the currency exchange there. Many places accept cards, but small local restaurants are often cash only. Oh, and one last thing – call your bank so they don't suspend your credit card for suspicious activity. Let them know when and where you'll be traveling.
Extra underwear - You never know when you're gonna need an extra pair. Enough said.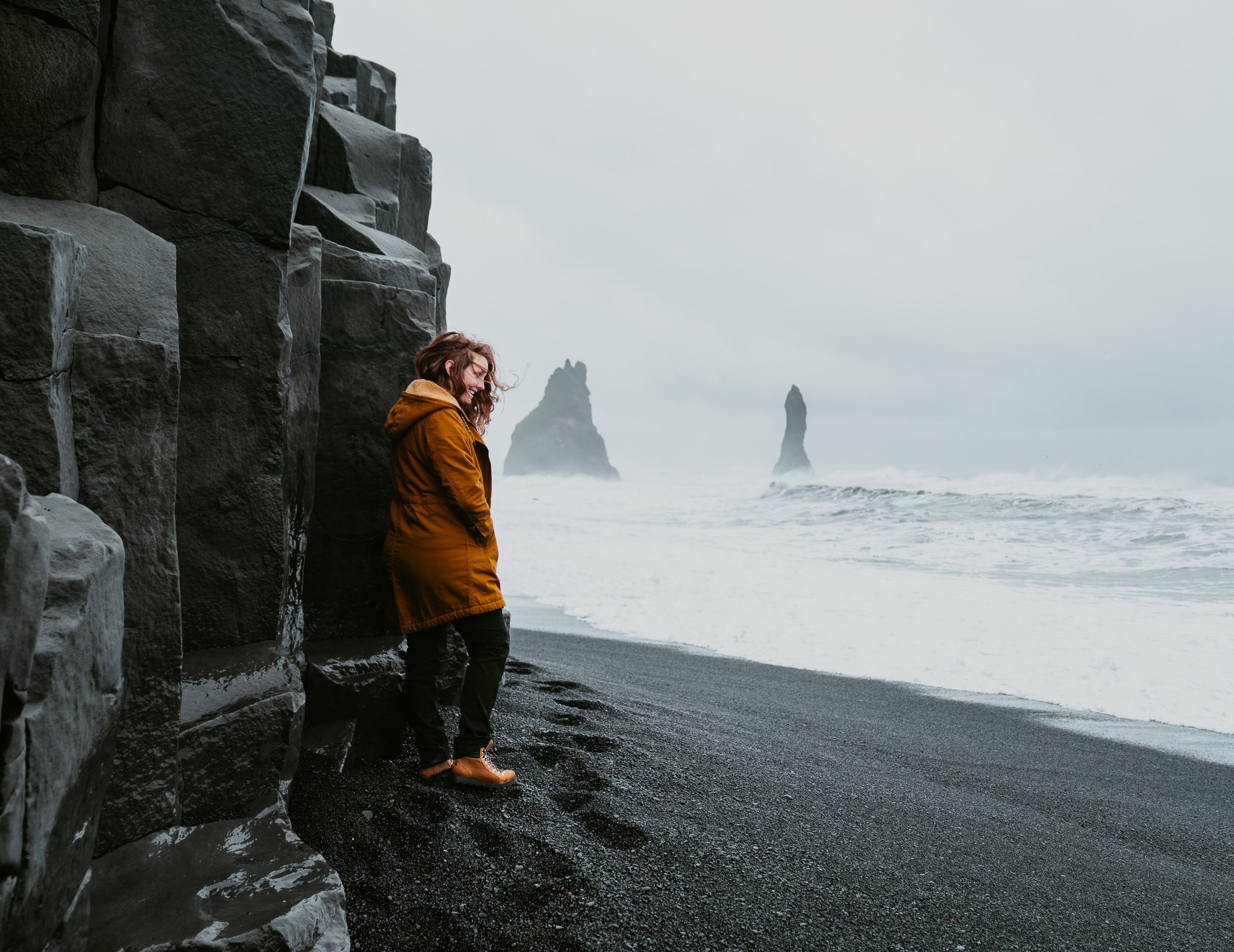 Iceland fast facts
Capital City: Reykjavik
Population: 368,792 (2021 est.)
Currency: Icelandic Krona - ISK
Time Zone: Greenwich Mean Time - GMT
Emergency Number: 112
Fun Fact: Iceland is one of the most volcanic places on earth and is made up of nearly 200 volcanoes, active and dormant. On average, a volcano erupts in Iceland every 4 to 5 years.
Helpful phrases
In Iceland they speak – surprise! – Icelandic. Here are some helpful Icelandic phrases:
Hello - Hallo' (hah-low)
Goodbye - Bless (bleh-s)
Thank you - Takk (tah-k)
Do you speak English? - Talar pu' ensku? (ta-larthoo en-sku?)
I (don't) understand - Eg skil ekki (yeh skil eh-ki)
How are you? - Hvernig hefur pu' pao'? (kver-nikher-wer thoo thahd?)
Fine, thank you - Ég segi allt gott, þakka þér fyrir. (Yeh sey-i atlt goht, thah-ka thyer fi-rir)
What's your name? - Hvao heitir pú? (kvath heytirthoo)
My name is… - Ég heiti _____ (yeh hay-tee)
Where is... - Hvar er _____ (kvar er...)
…the bathroom - klós
Most people speak English in Iceland, so don't feel pressure to become fluent in the native language. But these phrases will impress the people you meet, so try to learn a few.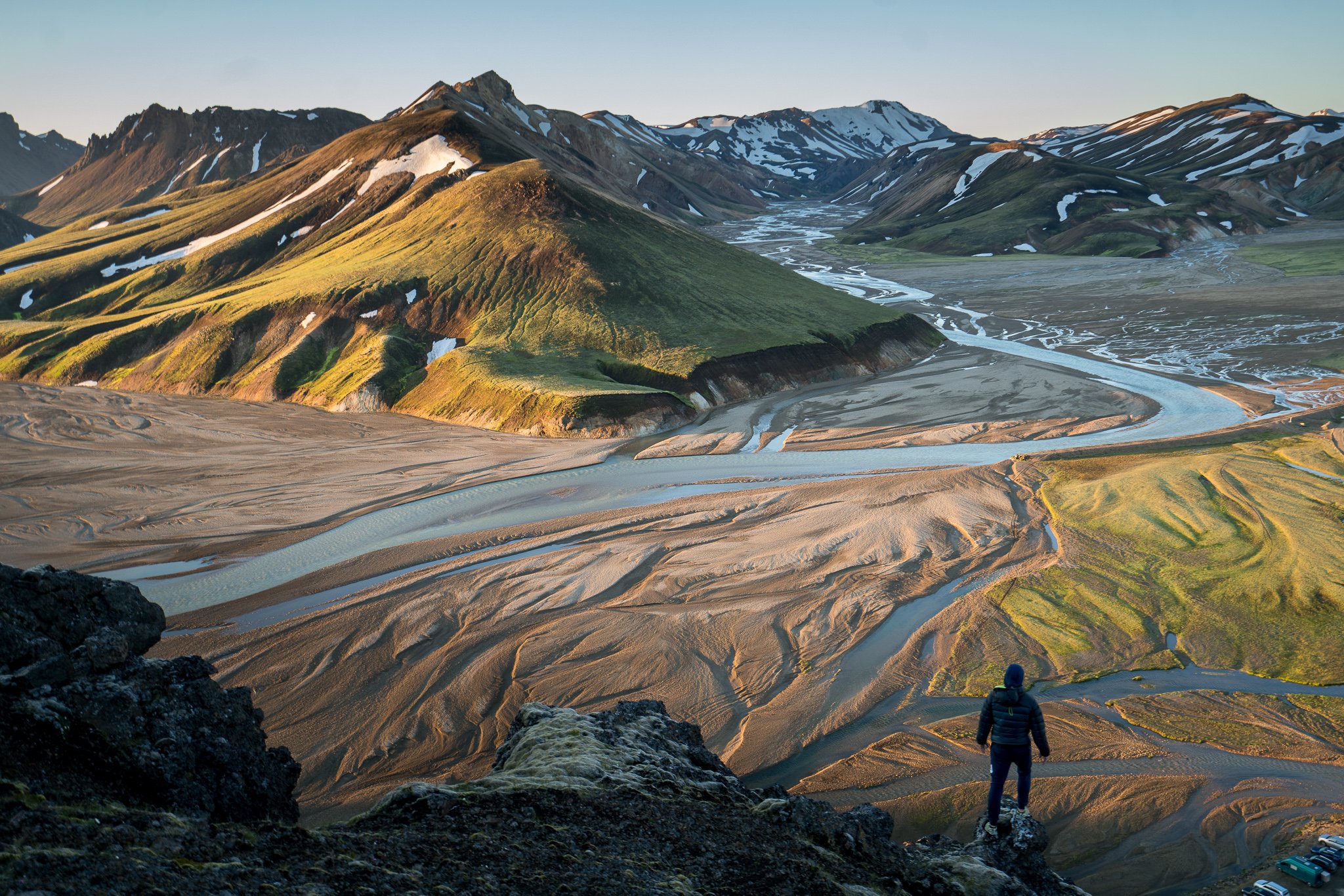 Tipping in Iceland
Tipping is uncommon in Iceland as a 15% tip is built into most restaurant tabs, which makes eating out pretty easy! Tipping your guides and drivers is always greatly appreciated. If you want to thank them for their service, tip your guide $10 - $20 (US dollars) per day and your driver $10.
Iceland FAQ
You've got questions. We've got answers. Here are some common questions about traveling to Iceland. These answers will help put your mind at ease so you can focus on the more important parts of your trip. Like having the time of your life.