The Best LGBTQ+ Colombia Travel Guide for a Fun and Safe Trip
Everything you need to know to get the most out of your visit
Blog written by Meg Ten Eyck (she/her), CEO and founder of EveryQueer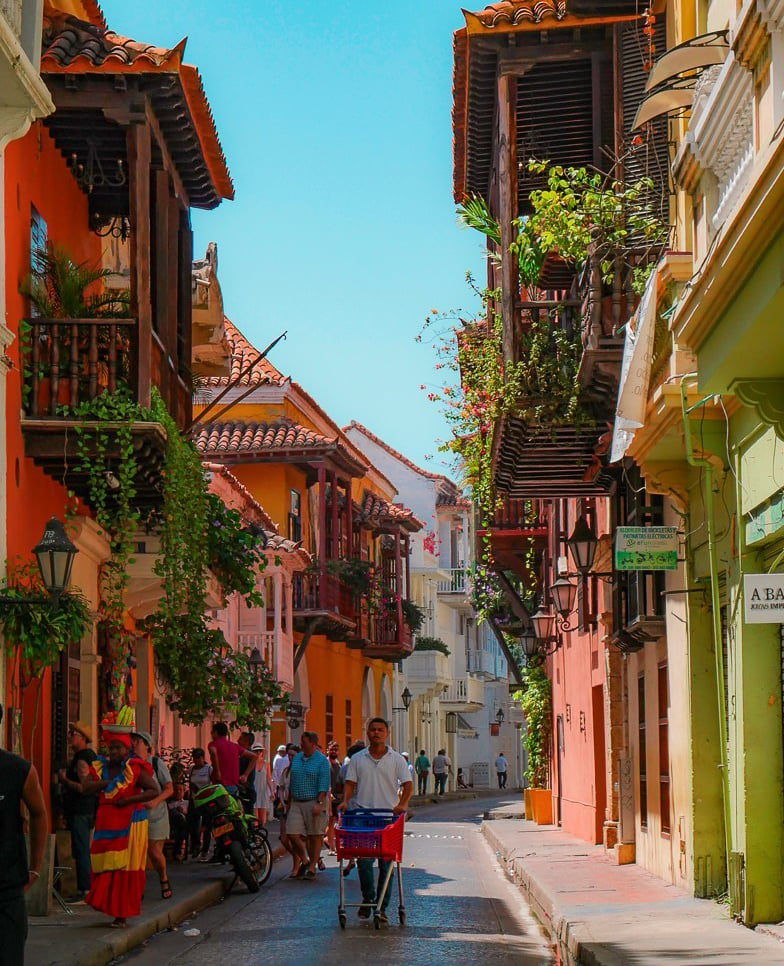 As an LGBTQ+ traveler, it's always important to know what to expect when it comes to queer culture, laws regarding LGBTQ+ identity, and social attitude. Colombia is a great destination to visit, with museums, beautiful, modern cities, and a diverse culture. Colombia's cities are full of beautiful art, nightlife, and amazing food. Its natural wonders, like The Cloud Forest at Chicaque Natural Park and The Rosario Islands, are vast in Colombia. This guide will help you have an amazing trip, while keeping you and your loved ones safe.
---
Key takeaways:
---
Colombia: An overview
Situated in the Northern part of South America, Colombia borders the Caribbean Sea and the North Pacific Sea, so there are plenty of beautiful beaches to enjoy. Playa Blanca is just one of the wonderful beaches, with beautiful, white sand and pristine, blue water. There are shops, cafes, and restaurants near the beach as well. You can also surf there. Colombia is rife with backpackers, travelers, and nomads in search of activities and sites to see. You can go hiking or go to Cocora Valley, which has the tallest palm trees in the world! The adventure, beaches, views, and history make it a great South American destination spot.
You'll find delicious food, beautiful views, and ancient ruins to explore. If you're looking for traditional Colombian cuisine, you should try Bandeja Paisa. This is the unofficial national dish of Colombia and a must-try for travelers.
You should also experience authentic empanadas and a traditional Colombian stew called Sancocho, along with Fritanga, a delightful mix of fried offal. Colombia is also known for Chocolate Santafereño, which is hot chocolate served with cheese and bread.
If you explore Colombia's capital city, Bogotá (an absolute must if you're looking to experience the best LGBTQ+ scene in Colombia), you'll find some of the best food around. There's everything from casual dining to high-end culinary experiences to enjoy. There's also plenty of street food to try, including exotic fruit salads and empanadas.
In addition to exquisite cuisine, Colombia has world-renowned emeralds. The Emerald Isle boasts some of the world's finest emeralds. They feature bluish hues and are a vibrant, deep green. Colombia has produced these emeralds for more than 500 years and come from the Muzo mines.
No matter where you go or what you do in Colombia, you're guaranteed to have an amazing experience while experiencing a country that embraces the LGBTQ+ community to its fullest.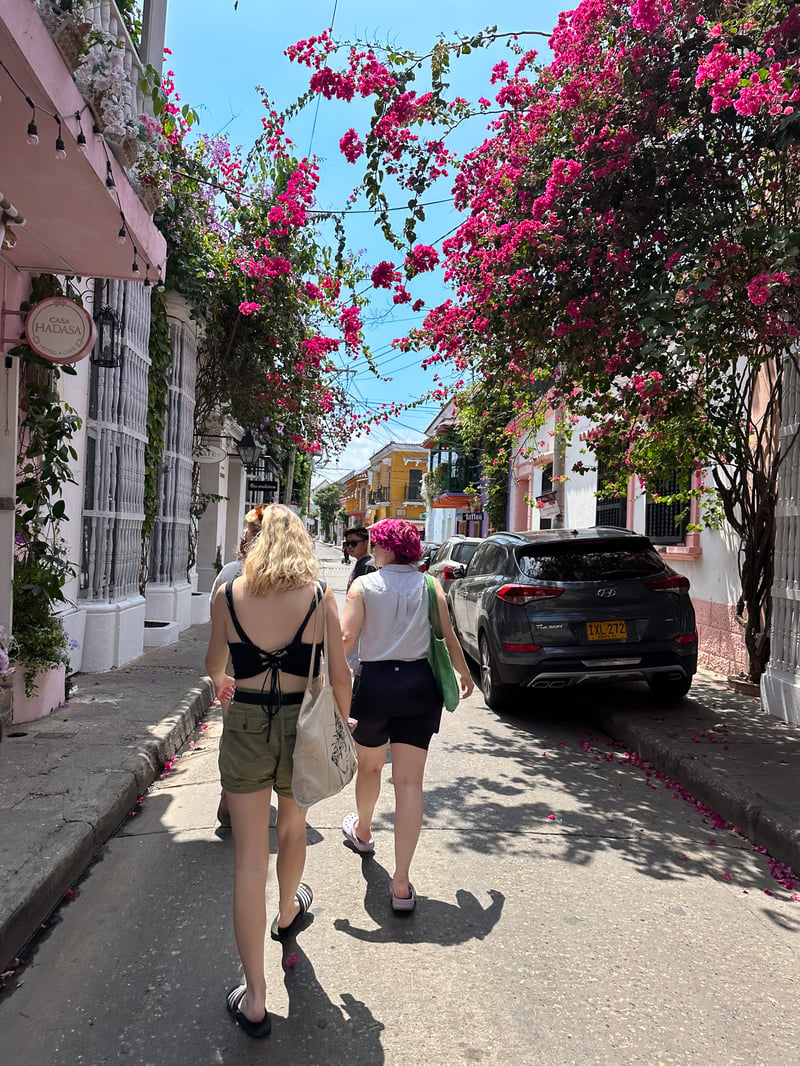 LGBTQ+ safety in Colombia
Colombia is among the most advanced Latin American countries where LGBTQ+ rights are concerned.
In 2011, anti-discrimination laws were passed to help deter homophobia.
Colombia's Constitutional Court ruled numerous times for the protection of LGBTQ+ rights. Same-sex marriage is legal and those couples have the right to adopt. In 2022, the Colombian Constitutional Court legally recognized non-binary identities.
LGBTQ+ dating apps in Colombia
When using dating apps in Colombia, Hornet and Grindr are among the most popular for the LGBTQ+ community. They are mainly used by gay men. Hornet is a specifically queer app that's not just for dating. People post social posts and you can explore hashtags, videos, or scroll your feed. Grindr is primarily a hookup app, but people can find friends on there too. However, you may find language barriers, so it's best to have a basic understanding of Spanish.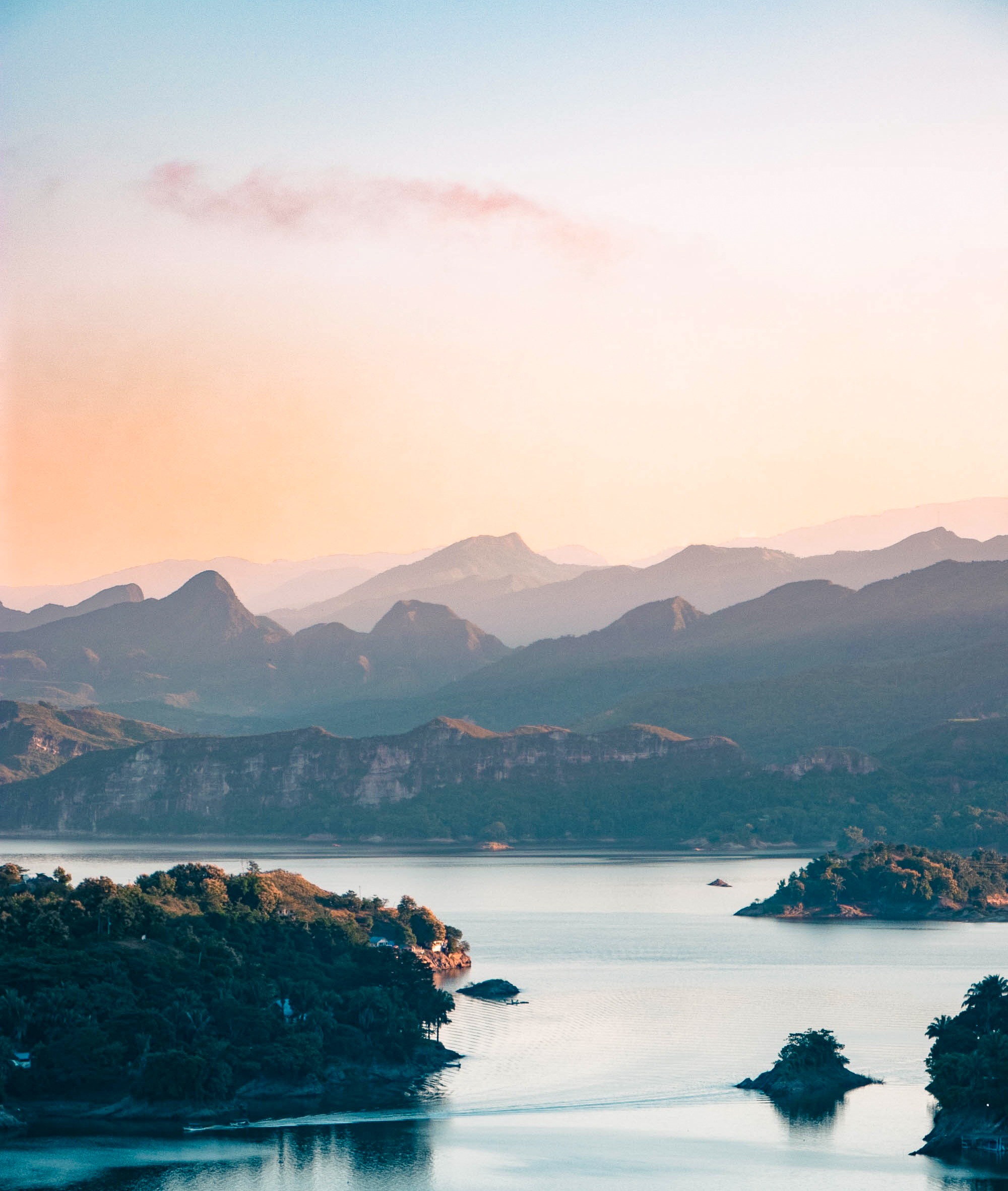 Must-see in Colombia
When traveling to Colombia, there are several cities you need to visit. Full of street art, cafes, parks, breathtaking views, historic sites, and more, there's something for everyone to enjoy in Colombia.
Medellin
If you're searching for Medellin LGBTQ+ places to visit, consider checking out El Poblado for exquisite cuisine. Medellin also offers Laurels, an inner-city suburb filled with bars, cafes, and parks to enjoy.
Should you happen upon the Plaza Botero, lined with sculptures, you can practice your photography skills. If you're visiting during the first weekend of the month, be sure to visit the San Alejo Handicraft Market where you'll find plenty of Colombian souvenirs.
Cartagena
Cartagena is easily one of the most beautiful places to visit in Colombia. It's known for its architecture and culture and is located on the Caribbean coast. Its unique vibe makes it a popular tourist destination, and it offers plenty of jungle trekking, beaches, and islands. Hit up The City Club, a gay party in the Gethsemane neighborhood every Thursday to Sunday. If clubs aren't your thing, check out the LGBTQ+-friendly Playa Blanca Beach Club Day.
Bogota
Bogota, the nation's capital and largest city, is a must-stay for any tourist. There are plenty of historic buildings to explore that line the streets of the old town of Barrio Del Candelaria. The Plaza Bolivar is the heart of the city, and you'll find musicians performing regularly, along with other fun events.
Carrera Septime, the main road, is closed on public holidays and Sundays, so inline skaters, cyclists, walkers, and joggers can utilize it. After this posting performance is over, you'll find folk festivals in the streets. For LGBTQ-friendly nightlife, visit the Chapinero area for creative and open energy.
Gay-friendly hotels in Colombia
When visiting Colombia, you'll want to find gay-friendly hotels. Here are some popular places to stay in LGBT Bogota.
Hotel Gay San Sebastian
Another great hotel is the Hotel Gay San Sebastian. This hotel is made for gay people and even advertises as "hetero-friendly." It offers a cozy atmosphere and friendly staff.
The rooms are colorful and bright, and the hotel is located in the heart of Chapinero. It's three blocks from Theatron, so it's in a great spot if you're looking to party.
W Bogota
The W is known for being gay-friendly, hip, and trendy. It's also a main sponsor of gay events within the city.
It's located in the Usaquen district, so it's 20-30 minutes from Theatron and Chapinero's gay area. You'll find a large fitness area, a swimming pool, and a spa for pampering. They host LGBTQ+ events at the hotel, with over 425 square meters of space for events.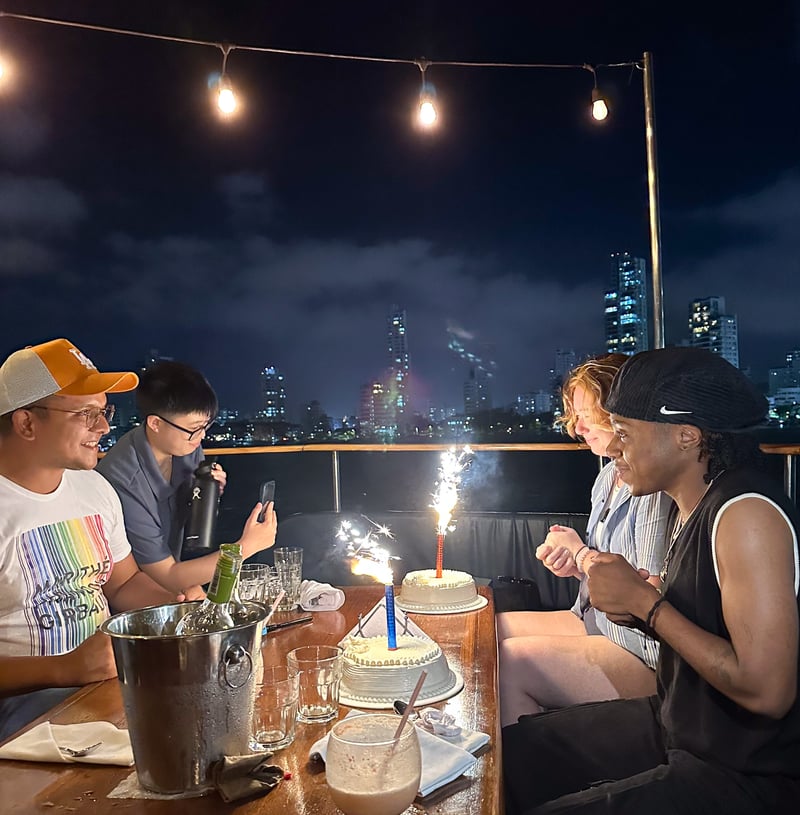 Gay-friendly clubs in Colombia
Once you find gay-friendly travel accommodations, you can start enjoying the local gay nightlife. Here are some popular clubs to visit.
Theatron
Theatron is the biggest gay club around. Located in Bogota, you don't want to miss Theatron on a Saturday night.
This club has 13 mini clubs all within it and consists of 5 floors. Each floor has its own mini club, so there's plenty for everyone to enjoy. Some floors even feature live strippers.
Disco Jaguar
Disco Jaguar is a very popular LGBT+ venue known for its amazing parties. It's located in Chapinero in Bogota.
This bar features different dance rooms, each with a range of traditional and electronic dance music. There's even a sex shop on site. You'll find the decor to be a baroque, kitsch mix. There's also plenty of live music.
Punto 59
Are you looking for a long-standing nightclub that's very popular? If so, visit Punto 59 in Bogota.
It's well known and is great for any time of the night. You'll find reasonably priced drinks, a fun, lively dance floor, and overall good vibes.
Club Sillon Rojo
This club is located in Medellin and is a gay cruise club. It offers a wide array of facilities and amenities, including a video room, labyrinth, secure lockers, and more.
You'll also find discounts, special events, and deals. How long you stay at the club usually determines the prices, and the club is usually open late.
The City Club Cartagena de Indias
This gay club is open from Thursday to Sunday, with a party that carries on until the early morning hours. City Club Cartagena de Indias is Cartagena's last gay club, so be sure to check it out when in the area.

Colombian Pride events
If you're looking for Pride events, then Colombia has it all.
The large cities typically have their own Pride events, and they traditionally take place on June 28th, or close to it. This has been named the unofficial "Gay Pride Day."
You can attend Bogota Gay Pride in late June. This event is called the Marcha de Orgullo LGBT Bogota.
It's the largest gay Pride event in Colombia. It generates about 300,000 people, who come to watch and celebrate. A lot of people head to Theatron afterward.
Medellin Gay Pride is also in late June and is called Marcha de LGBTI de Medellin. There are roughly 75,000 people in attendance.
If you're visiting in late February or early March, then you should attend Barranquilla's Carnival. There are roughly 500,000 people in attendance and the festival takes place over four days.
Every August, Cartagena's Pride event takes place in the coastal region. There's also the Rumours Festival which is a four-day festival. Both events have a boat party, drag queens, and a huge parade.
If you're planning a trip to Colombia and want to experience the best the country has to offer, be sure to come and enjoy one of these exciting Pride events. Be sure to choose a hotel close to one of these events, and you'll experience the best LGBTQ+ experience when traveling to Colombia.
LGBTQ+ Colombia
Colombia is a great country to visit and has a warm, welcoming LGBTQ+ community. From history to nightlife, there's so much to explore. We hope this guide has given you helpful insight into the LGBTQ+ culture and safety in Colombia. Contact us to create your perfect travel experience today.
---
Read other EveryQueen x TrovaTrip LGBTQ+ travel guides:
---
About the author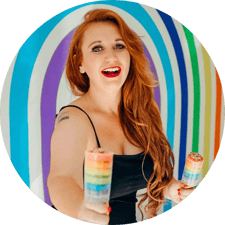 Meg Ten Eyck (she/her) is the CEO and founder of EveryQueer, a pillar in LGBTQ+ travel. Through detailed travel content, brand consulting, curated lesbian parties, and worldwide LGBTQ tours, the team teaches queer travelers how to safely see the world. Meg has been cited in two consecutive UNWTO Reports on LGBTQ Tourism as a leading expert and in the ETC's Report on LGBTQ Tourism. Meg is regularly a featured speaker and subject matter expert at travel conferences worldwide.
In 2019, Meg was selected as the International Woman of the Year for Facebook's initiative with Girl Gone International for her work in LGBTQ-inclusive travel. She is also the international brand ambassador for Contiki, Macy's, and Out Adventures. Meg serves on the Board of Directors of the International LGBT Travel Association and on the LGBT advisory board of Belmond Hotels and Resorts. Since starting in the LGBT travel industry, Meg has visited 65+ countries, spoken at LGBTQ conferences on five continents, published her first book, and had her content read by more than 10 million people.

Through detailed travel content, curated lesbian parties, and worldwide LGBTQ tours, EveryQueer teaches queer travelers how to safely see the world.
EveryQueer bridges across identities and borders by curating global LGBTQ+ content featuring LGBTQ+-affirming brands, destinations, and life-changing experiences. Like trusted friends, they share welcoming and affirming insider tips to inspire wanderlust and ensure our journey is as easy as it is unforgettable.
EveryQueer's mission is to inspire people of all sexual orientations, gender identities, and gender presentations to think differently about the global queer community while boldly seeking adventure and connection.