The Ultimate Mexico LGBTQ+ Travel Guide
Tips and advice for making your trip to Mexico the adventure of a lifetime
Blog written by Meg Ten Eyck (she/her), CEO and founder of EveryQueer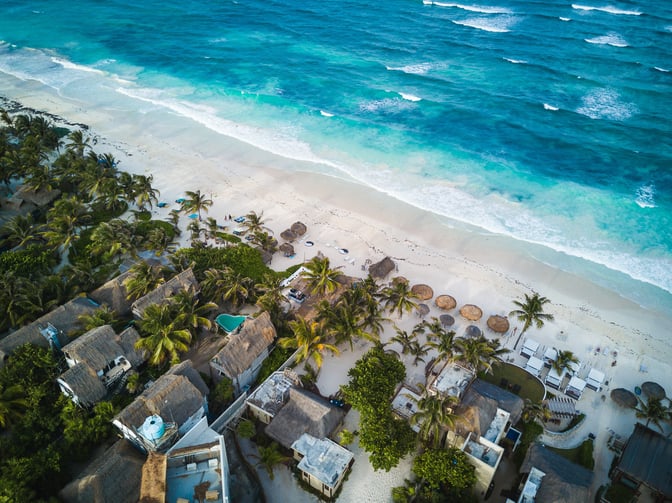 Mexico is one of the most LGBTQ+ friendly countries in the world. With a thriving queer community, Mexico is known for its rich indigenous history, ancient ruins, and world-renowned cuisine. Mexico is vast and varied, with a range of climates, cultures, and entertainment experiences to offer. Whether you're looking to visit stunning beaches, modern cityscapes, or enjoy fantastic historic sites, Mexico has got you covered. It's no wonder many LGBTQ+ tourists are now choosing to visit this wonderful nation to enjoy everything it has to offer.
---
Key takeaways:
---
LGBTQ+ Rights in Mexico
Mexico is one of the more accepting countries in the world when it comes to LGBTQ+ rights and policies. The social issues of LGBTQ+ equality in Mexico are mixed, as it is in most large countries. In terms of legal protections, LGBTQ+ sexuality has been legal since 1871. Discrimination based on sexual identity has been illegal for around 20 years. This law has also been enshrined in the Mexican constitution since 2011. Plus, they've had state-by-state marriage equality since 2010.
Public policy in Mexico is tricky, despite rulings from the Mexican Supreme Court of Justice mandating equal legal, social, and political recognition of LGBTQ+ people, many states and entities do not create local laws and others do not enforce them.
Unfortunately, the social acceptance of our community varies from region to region with urban areas showing the highest levels of acceptance. That said, tourists very rarely face anti-LGBTQ+ issues when visiting. Overall, Mexico is a very safe destination for LGBTQ+ travelers.
Trans rights and Muxes
In terms of transgender rights in Mexico, transgender people can carry out an administrative process for legal gender recognition and have discrimination protections. But social acceptance for transgender people lags behind but not far. When The Williams Institute assessed attitudes in Mexico regarding transgender rights, a majority of participants agreed that transgender people should be protected from discrimination by the government, should be allowed to serve in the military, have gender-affirming surgery, get married, conceive or give birth to children, and use the restroom consistent with their current gender identity.
Trans rights are contentious in Mexico. But you may find the issue is framed slightly differently in Mexico than it is elsewhere in the world. Although many in the Catholic population subscribe to binary ideas of birth sex and gender roles, some groups in Mexico have a more nuanced understanding of trans rights due to their ancient tradition of nonbinary genders.
In the southeastern region of Mexico, there is a group of people called the Zapotec. Their gender roles are not as traditional as those in other parts of Mexico, and they even acknowledge a third gender, known as Muxes.
This means some Mexican people have a more nuanced understanding of gender issues, but they may frame things slightly differently from what is accepted in the West. For example, they may not view a female-to-male trans person as a man but as a new gender entirely.
Mexican customs and culture
Mexico has a set of strong traditions and local customs, with the details varying from region to region. Many Mexican people subscribe to the idea of "work hard, play hard", often working long hours but enjoying lots of fun and partying on weekends and at festival time.
Traditionally, Mexican people are extremely welcoming to visitors. They have a culture of hospitality. You'll likely get a friendly smile from strangers and you may even find yourself invited into a new friend's home.
Sadly, attitudes to LGBTQ people can be quite varied. The majority of the Mexican population are practicing Catholics, contributing to negative views of LGBTQ+, while patriarchal views in society also contribute to animosity towards the community.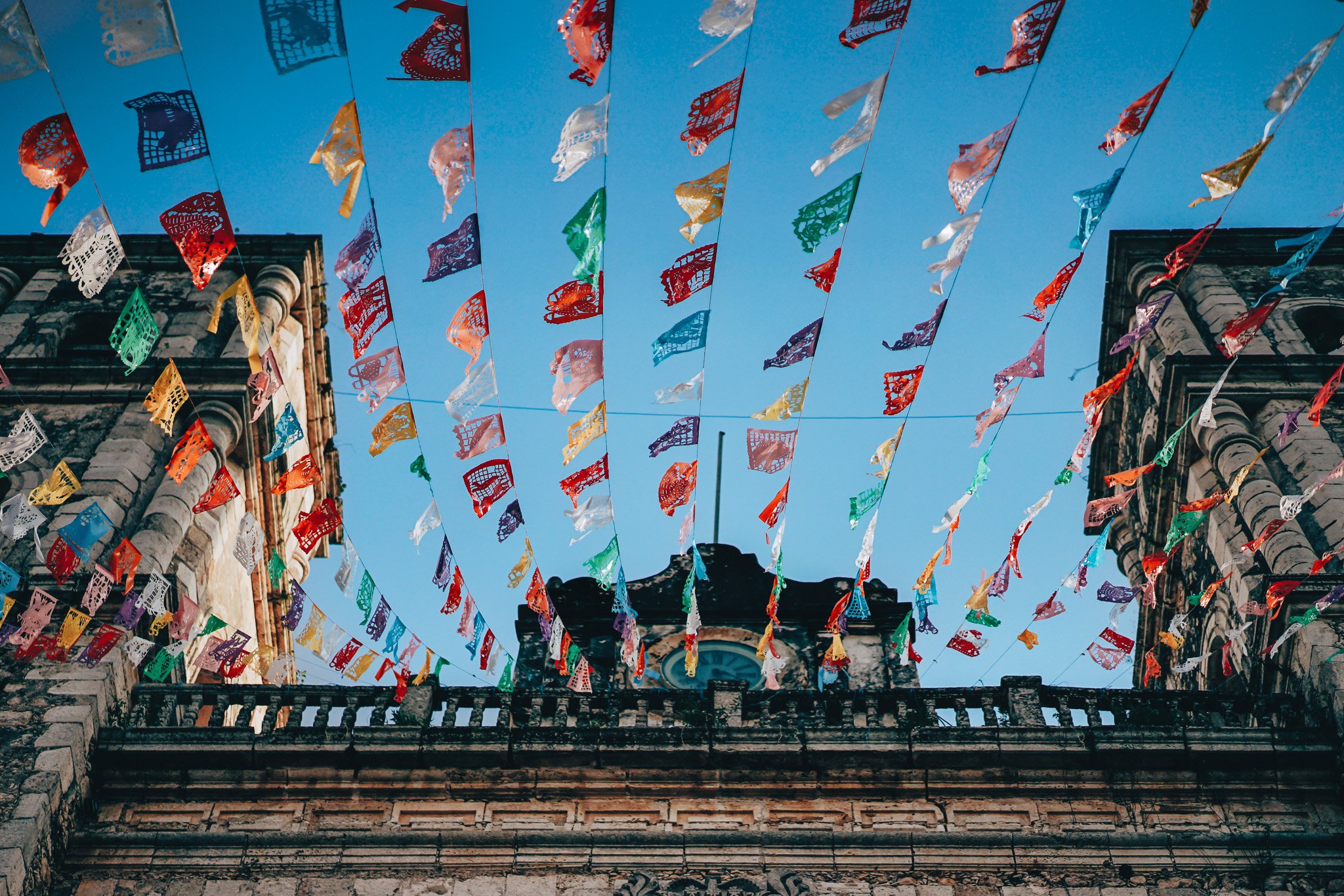 LGBTQ+ travel must-sees in Mexico
There is so much to see and do in Mexico that you'd never be able to enjoy it all in a single trip. Plan your itinerary carefully to help you stay safe while also enjoying as many of the country's attractions as possible.
Mexico City
With over 20 million inhabitants, Mexico City is one of the largest cities in the world. It's packed full of things to see with something to appeal to everyone.
The food in Mexico City is one of the city's major selling points. Street food of all kinds is popular and there are also lots of smaller eateries with live music dotted around the city backstreets.
Be sure to stop by Zona Rosa, one of the best-known LGBT neighborhoods in Mexico. Amberes Street is the center of the queer community in the city and it features dozens of excellent gay bars. The street is busy all year round, but visit during Pride celebrations in June and you'll find the area is party central!
Whether you want to dance all night, see a drag show, or enjoy a few quiet drinks with like-minded people, you'll find it in Zona Rosa. This is a very safe area and members of the community look out for each others' safety here.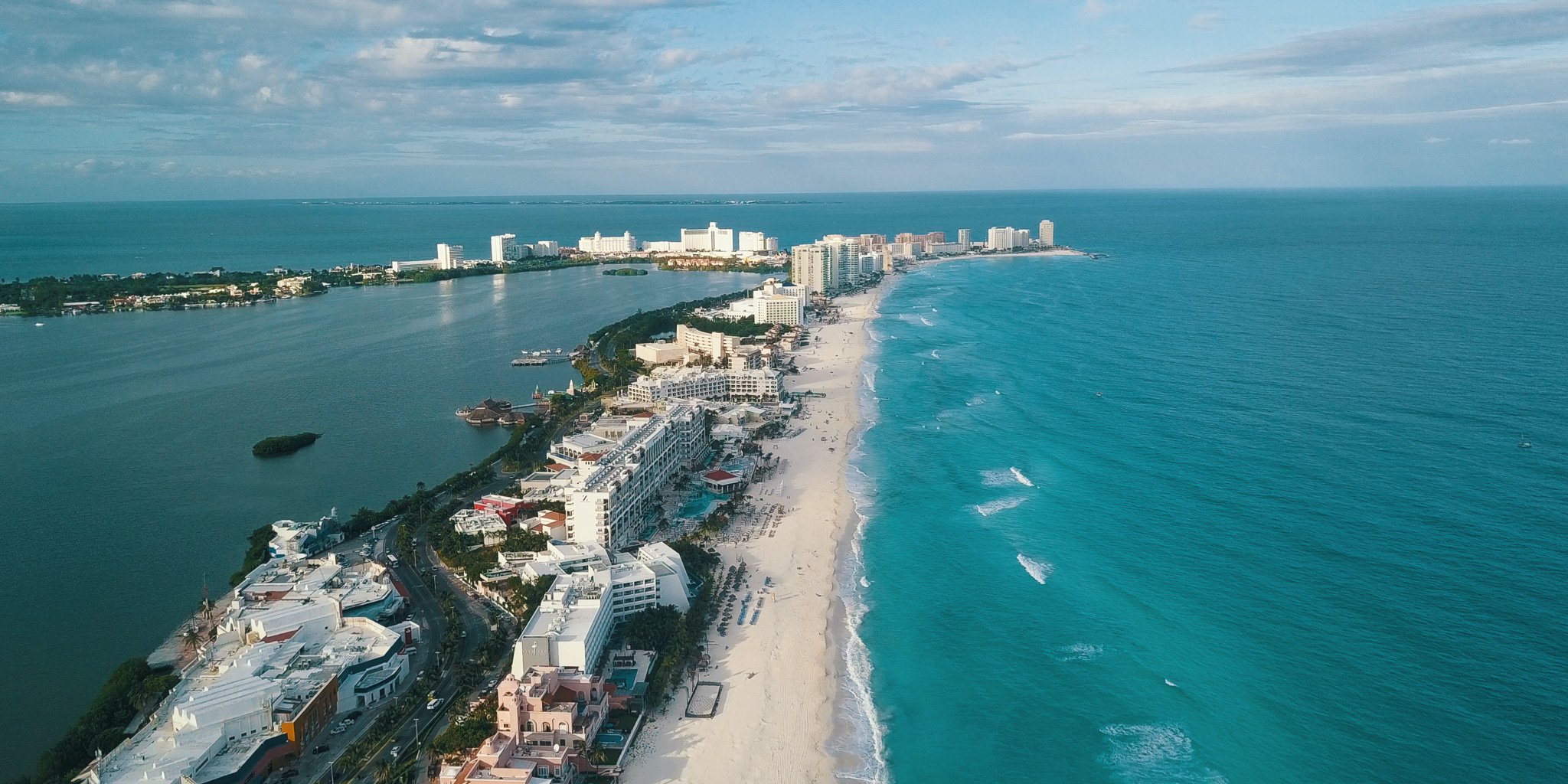 Cancun
Cancun is one of the safest places in Mexico for LGBTQ travelers. With its stunning beaches and thriving nightlife, there's nowhere more fun than this city. Tourist services are everywhere, so this is the ideal destination for less confident travelers.
In Cancun, you can party all night and spend your days relaxing by the beach. The people are friendly, the food is great, and there are amazing shopping experiences too. You'll meet people from all over the world here, as this is a major global tourist destination.
Puerto Vallarta
Puerto Vallarta is one of the most popular LGBT-friendly destinations in Mexico. Packed with great nightlife, it's the perfect place to have fun and meet new friends and lovers.
The gay clubs in Puerto Vallarta are outstanding and always busy. There's a huge variation between establishments, so you can enjoy everything from relaxed cocktail bars to strip clubs. Many bars here also sell Purple Hand, a domestically produced beer that is marketed to the LGBTQ community.
For the best LGBTQ experience in Mexico, visit Puerto Vallarta during Pride month and see the parade, one of the best-loved LGBT events in Mexico. You can also enjoy plenty of parties and shows in the area.
Chichen Itza
If you're visiting Mexico, it would be a shame not to pay a visit to Chichen Itza. One of the seven wonders of the world, this ancient Mayan temple welcomes over two and a half million visitors every year. It's a humbling experience to stand in front of this towering structure, or wander around the area and explore the nearby ruins.
As one of Mexico's most famous and well-visited landmarks, Chichen Itza is a relatively safe place for minorities to visit. Just watch out for pickpockets.
Acapulco
Another popular beachside getaway, Acapulco boasts some of the best views in the world, with a thriving queer community too.
Playa Condesa is one of the best beaches in Acapulco for those in the gay community. It's lined with lively bars and restaurants and you can enjoy sports, cookouts, and parties on the sand. Or just relax and soak in some rays!
Some areas of the beach allow skinny dipping. These areas can be focal points for members of the gay community.
Although Acapulco is a safe area, you may encounter a lot of street vendors and hawkers. A lack of interest is normally enough to get them to leave you alone, but each member of your party may need to refuse their goods several times.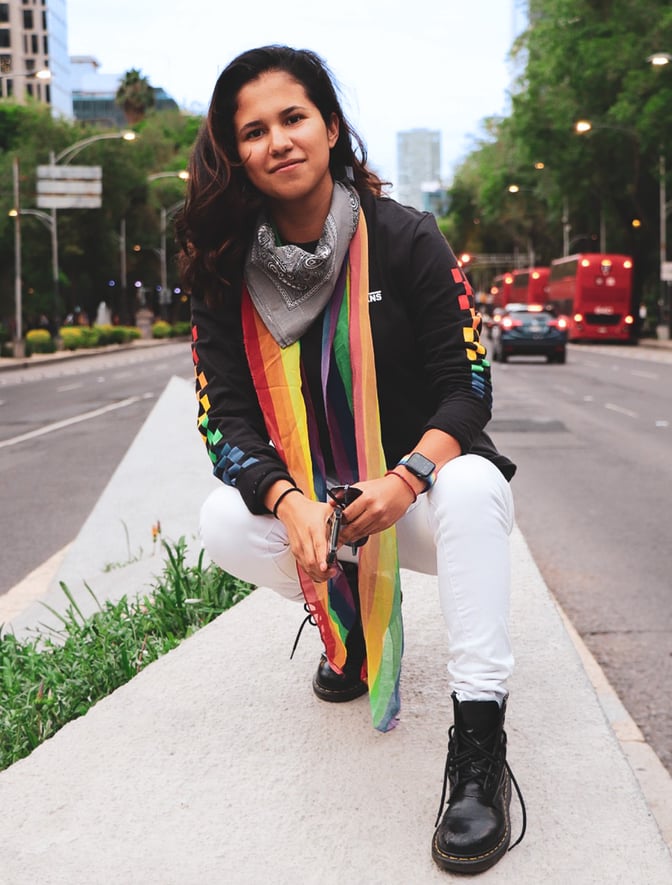 Pride events in Mexico
Mexican Pride events are the stuff of legend. These festivals are infused with the spirit of Mexico, alive with bright colors, live music, and creativity. And the diversity of Mexico's LGBTQ community means these events have something for everyone.
The average Pride parade might be fronted by macho cowboys on horseback, followed by brightly dressed drag queens and representatives from local lesbian parties.
The trip of a lifetime!
As long as you take reasonable precautions, Mexico can be a safe and fun vacation destination for LGBTQ travelers. It has so much to see and do, with something to appeal to every type of person.
If you enjoyed our Mexico LGBT travel guide, there's more where that came from. Read up on your next destination below. We have LGBTQ travel guides to many different countries and cities, ranging from Morocco to Colombia, Puerto Rico to Pittsburgh, Bangkok to Brighton.
---
Read other EveryQueen x TrovaTrip LGBTQ+ travel guides:
---
About the author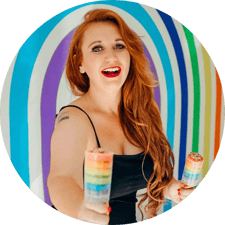 Meg Ten Eyck (she/her) is the CEO and founder of EveryQueer, a pillar in LGBTQ+ travel. Through detailed travel content, brand consulting, curated lesbian parties, and worldwide LGBTQ tours, the team teaches queer travelers how to safely see the world. Meg has been cited in two consecutive UNWTO Reports on LGBTQ Tourism as a leading expert and in the ETC's Report on LGBTQ Tourism. Meg is regularly a featured speaker and subject matter expert at travel conferences worldwide.
In 2019, Meg was selected as the International Woman of the Year for Facebook's initiative with Girl Gone International for her work in LGBTQ-inclusive travel. She is also the international brand ambassador for Contiki, Macy's, and Out Adventures. Meg serves on the Board of Directors of the International LGBT Travel Association and on the LGBT advisory board of Belmond Hotels and Resorts. Since starting in the LGBT travel industry, Meg has visited 65+ countries, spoken at LGBTQ conferences on five continents, published her first book, and had her content read by more than 10 million people.

Through detailed travel content, curated lesbian parties, and worldwide LGBTQ tours, EveryQueer teaches queer travelers how to safely see the world.
EveryQueer bridges across identities and borders by curating global LGBTQ+ content featuring LGBTQ+-affirming brands, destinations, and life-changing experiences. Like trusted friends, they share welcoming and affirming insider tips to inspire wanderlust and ensure our journey is as easy as it is unforgettable.
EveryQueer's mission is to inspire people of all sexual orientations, gender identities, and gender presentations to think differently about the global queer community while boldly seeking adventure and connection.