LGBTQ+ Turkey Travel Guide
Advice for LGBT travelers to stay safe and have fun in Turkey
Blog written by Meg Ten Eyck (she/her), CEO and founder of EveryQueer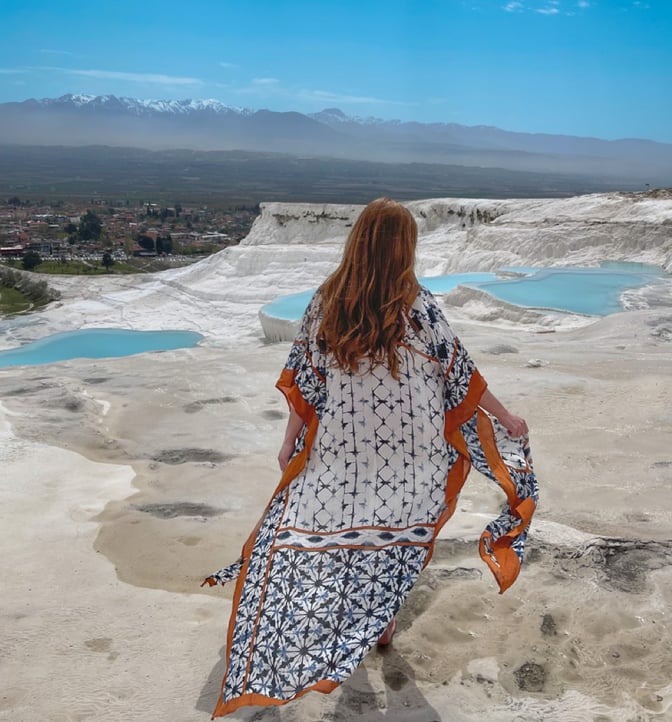 The Grand Bazaar, located in Istanbul, dates back to 1455 and is one of the world's oldest covered markets. If you're looking for a country rife with history, culture, and plenty to see, then consider making an excursion to Turkey.
Turkey is known for its wine production, so if you're a wine connoisseur, you'll find plenty of opportunities to check out some of Turkey's wine while you enjoy your travel adventures.
But what about Turkey gay clubs and LGBTQ+ rights? This guide is here to give you the best tips for visiting Turkey and insight into the LGBTQ+ scene.
---
Key takeaways:
---
LGBTQ+ safety in Turkey
According to LGBT laws, homosexuality is legal in Turkey, but the culture and social norms are still very conservative. If you're a part of the LGBTQ+ community, it's best to be discreet when visiting this country.
The LGBTQ+ community in Turkey faces daily violence and discrimination. There's a lack of response from authorities and police.
Socially, the gay community fares better in Istanbul than in rural areas. In rural areas, honor killings do still occur.
In Istanbul, some of the most tourist-friendly areas include Bodrum, as it has a decently thriving gay scene. There's a vibrant, lively nightlife. Unfortunately, many local members live a different life by day and are unable to be openly gay around family, friends, and coworkers.
Despite this, Turkey is one of the best places for the LGBTQ+ community in the Middle East. In Izmir, one of the largest cities in Turkey, there was a Pride parade with over 50,000 people. There were no attacks and it was a peaceful time.
There are gay-friendly bars, clubs, hotels, and more. You should be discreet with public displays of affection, but there are definitely spots you can find that are welcoming or celebratory of the LGBTQ+ community.
Turkey: An overview
Turkey itself is a beautiful country. It's known for cuisine that's 1,300 years old, so if you're looking to sample some truly remarkable meals, this is the place to go. You should also visit its capital city, Istanbul. It's situated on two continents, Asia and Europe, so you can literally be in two places at once.
Turkey is also known for its hospitality and warm, welcoming residents. Guests are considered "The God's Guest" for three days and are greeted with plenty of friendliness from their hosts.
If you're looking for stunning attractions, then Turkey has it all. You'll see gorgeous beaches in Bodrum, Izmar, and Antalya.
There are also plenty of valleys, lakes, rivers, and canyons to visit. Turkey also has amazing historic ruins and landmarks. And if you love archaeology, you'll find countless activities to enjoy.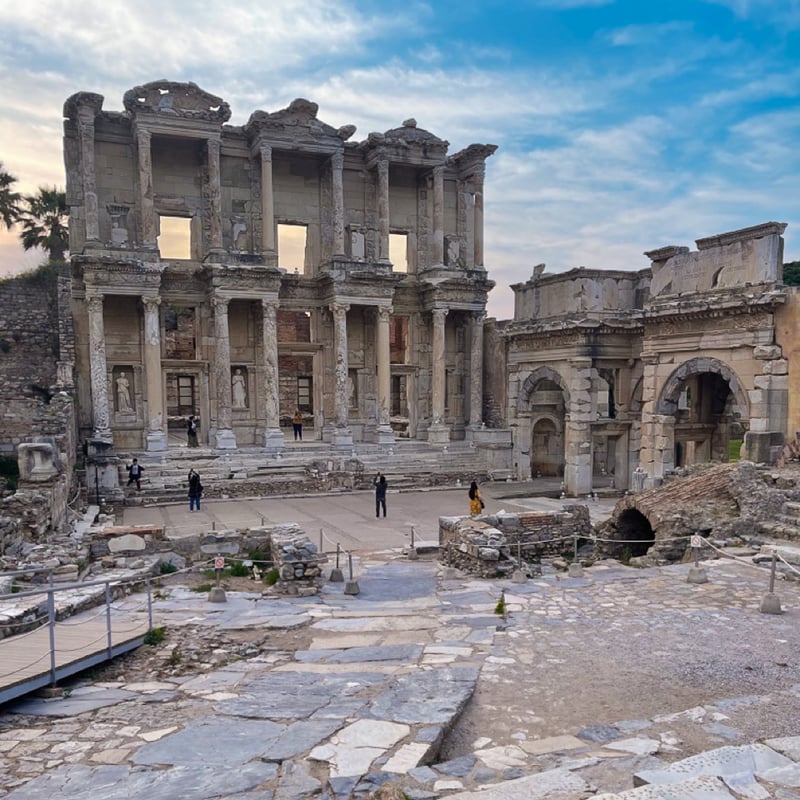 Local customs and culture in Turkey
It's always important to understand local customs before visiting a country. Turkey has several customs, starting with the way you greet people.
Hugs are only for close family and friends. Also, when both parties are only acquaintances, men want women to initiate these types of greetings.
If you've ever seen a Turkish eye, it's for warding off evil thoughts, including protection from jealous neighbors and in-laws looking to meddle.
Turkey is known for its hospitality, and tea is seen as hospitality and friendship. People in Turkey drink tea more than water or coffee, so you'll find it accompanying most meals in a private residence.
If you find yourself cooking a meal for others, remember to serve bread, and, should you dine out, the person who does the inviting is the one assumed to pay for dinner.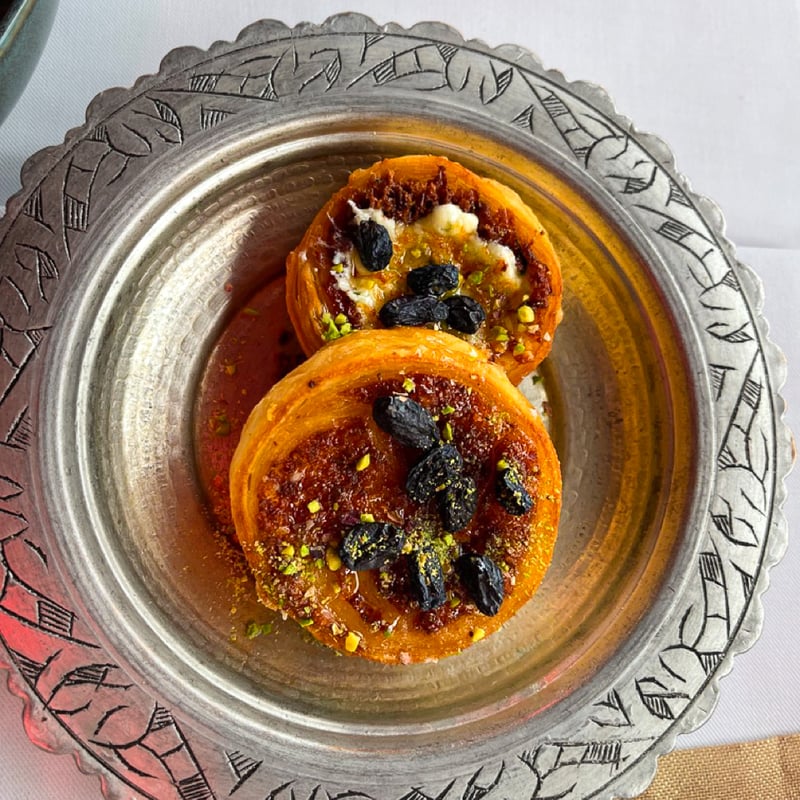 You should always remove your shoes when visiting someone's home, and remember to bring them a gift, such as food or flowers. When visiting someone's home, you should also respect elders.
For example, those visiting their parent's friends add "teyze" or "amca" after the person's first name. This means aunt or uncle and shows respect. If someone is older than you, you'd want to add "abi" (male) or "abla" (female) after their first name as a sign of respect.
Some of these customs rely on gender binaries, and we know there are a lot of nuances to gender. However, it's important to know that these are their traditions and signs of respect, and it's what you should expect when visiting.
And any time you visit a mosque, you need to dress in clothing that covers you up, as the majority of the country is Muslim and modesty is key.
LGBTQ+ dating apps in Turkey
Regarding LGBTQ+ dating in Turkey, there are a few options.
Unfortunately, Turkey has banned Grindr. As such, Hornet is the main gay social networking app. Hornet allows you to connect to the queer community in platonic and romantic ways. The app has a variety of content on gay culture and trends that you can read for fun, but also use to start a conversation with someone on there.
Some people also use Growlr and Gabile. These are Turkish-owned apps. Growlr is a common app for those that identify as bears, as well as those looking for bears. There's also an event section that lets you see any meetups happening in your area. Gabile is one of the oldest dating sites in Turkey, which started as a website, but now has an app, and Turkish is the most frequent language used on Gabile.
These apps are the main way of meeting gay men outside of Istanbul because gay bars and nightlife are few and far between.
When it comes to dating apps for women, nonbinary, and transgender folks, no comparable apps exist at this time. Additionally, due to the cultural differences and dangers around being transgender in the Middle East, online dating may pose a large risk.
Must-see destinations in Turkey
Istanbul is the most popular place to visit in Turkey, but there are plenty of areas rife with culture outside of the city. Here are some exciting activities to consider.
Bursa
If you take a ferry across the Sea of Marmara, it's only a short bus ride to this city's center. You can visit historic landmarks, such as the Green Mausoleum (Yesil Turbe) and the Green Mosque (Yesil Camii).
Both are famous for their tile decor. The Great Mosque (Ulu Cami) dates back to the 14th century, and you can also visit Koza Han which is the center of the silk trade.
Troy
Troy is doable as a day trip, but it's best to spend a couple of days there, specifically in Çanakkale or Eceaba. It takes six hours to get there from Istanbul, but the entire excursion takes anywhere from 14 to 16 hours. You'll explore ancient ruins from various civilizations, visit the Roman Temple (Bouleuterion) and museum, and even see a Trojan Horse replica.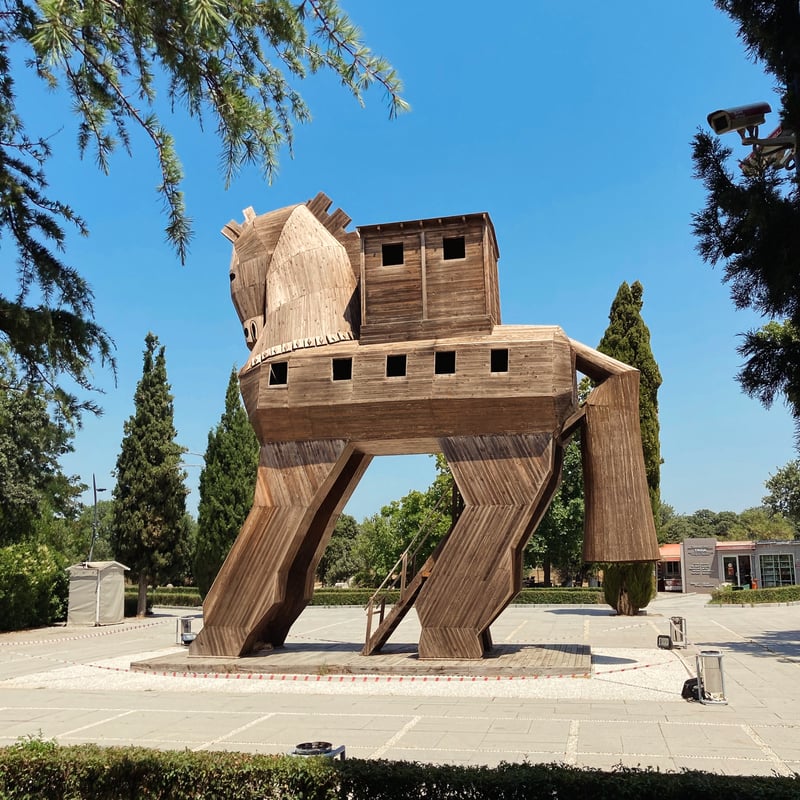 The Princes' Islands
This is a chain of nine small islands. They're located in the Sea of Marmara and are popular with anyone looking to escape busy city life.
You can catch one of several ferries, each taking anywhere from 55 to 100 minutes. There are beautiful pine forests and wooden Victorian cottages to explore. The islands boast horse-drawn carriages and are free from motor vehicles.
Gay-friendly hotels in Turkey
There are several IGLTA-approved hotels in Istanbul that offer safe accommodations as part of LGBT-friendly Turkey. These hotels include the Park Hyatt Istanbul, Kumru Hotel, and Grand Hyatt Istanbul. However, gay and lesbian couples have been denied service by some Turkish hotels, especially small, remote hotels.
Here are some more hotels to consider.
The Sofa Hotel and Residences
Located in Istanbul, The Sofa Hotel and Residences offers luxurious accommodations. It's within walking distance of international brands, wonderful restaurants, bars, and cafes.
The Marmara Sisli
If you're searching for gay accommodations close to the Cevahir Shopping and Entertainment Centre, along with Trump Towers in Istanbul, then be sure to stay here. This hotel is also conveniently located near Taksim Square.
Room Mate Emir
Another hotel in Istanbul is Room Mate Emir. It's pet friendly if you're looking to bring your furry friend.
Raffled Istanbul
If you're searching for a luxurious 5-star hotel, then look no further. You'll find beautiful views of the Bosphorus. It's located in the Zorlu Center and features outdoor and indoor pools and a terrace.
Swissotel The Bosphorus Istanbul
Located on the Bosphorus River, this hotel features a wonderful view of the river and top-notch amenities. It's conveniently located in Istanbul's city center.
Susona Bodrum, LXR Hotels & Resorts
Located in Bodrum, this seafront hotel the Nikki Beach Resort & Spa Bodrum is part of LGBT-friendly Turkey. It boasts luxurious accommodations in Torba. There's also an outdoor pool, a spa and wellness center, jetties, a beach, and a terrace.
Banker Han, Hotel By The Sofa
This hotel in Istanbul opened another addition in Karakoy. There are 36 stylish rooms to choose from and a wonderful cafe to relax, lounge, or meet people at.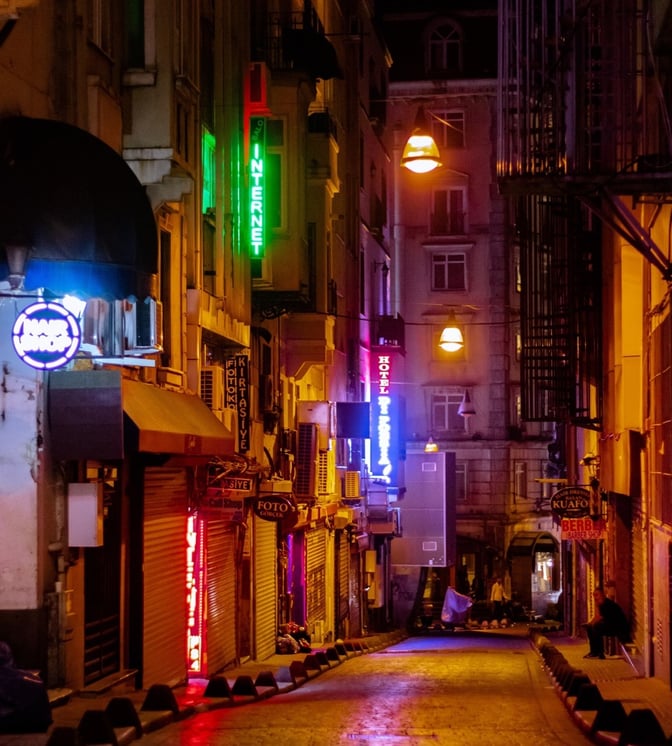 Gay-friendly clubs in Turkey
Although there's no designated gay area in Turkey, you'll find gay bars located in the Beyoglu neighborhood and Taksim Square. Gay establishments come and go, but when you visit Taksim Square, you're guaranteed a selection of gay restaurants, cafes, bars, coffee shops, and dance clubs to enjoy.
The majority of Istanbul's gay establishments focus on men, but you'll find some that cater to an all-lesbian clientele or a mixed atmosphere.
Here are some gay bars in Istanbul to check out.
Pinokyo Cafe Bar
This popular gay bar is on the first (upstairs) floor and is located on Istiklal Avenue. There's plenty of live Turkish music to enjoy, along with DJs, singing, and drag shows. Its busy days are on the weekend and the clientele is gay and straight.
Chaplin Cafe & Bar
This cafe and bar is only 10 minutes' walking distance from Taksim Metro Station. It's located on the third floor of a building and offers a casual, cozy atmosphere.
It mostly attracts young locals. The vibe is relaxed and friendly and food and drinks are priced exceptionally well. Later in the evening is when music and crowds pick up.
Chianti Bar
This bar opens every day at 3 pm and is located on the 2nd floor (two flights of stairs) of a building. During the day it's a relaxed cafe, and at night it's a bar that features outdoor seating and karaoke. Its relaxed atmosphere turns more into a party vibe later in the evening.
Love Dance Point
This has been a popular gay nightclub for well over a decade. There are house drag shows, resident DJs, and go-go dancers. Friday nights feature themed parties.
Super Fabric
This nightclub is only a 10-minute walk from Taksim Square. It's a popular LGBT nightclub with a mixed crowd and offers themed parties and plenty of DJs and go-go dancers. Its interior boasts a great sound system.
Tek Yön Club
This is one of the biggest, most famous gay dance clubs in Istanbul. The crowd is a mix of tourists and locals. There's a weekend drag show on weekdays and Sunday evenings.
Fridays and Saturdays offer a packed dance floor. There's an open-air garden perfect for smokers and cruising, and occasionally it hosts BayBears Club events.
Turkish Pride events
On June 26, 2022, hundreds of people attending the Istanbul Pride march were arrested and attacked. Arrests were three times the total of those that occurred during seven other Pride marches, combined.
The march had been banned, but activists took to the streets in solidarity of LGBTQ+ rights. While Turkey is a beautiful country to visit, it's still important to be aware of your surroundings and observe its conservative culture. Be mindful of how you express yourself publicly, especially in its rural areas but also in cities.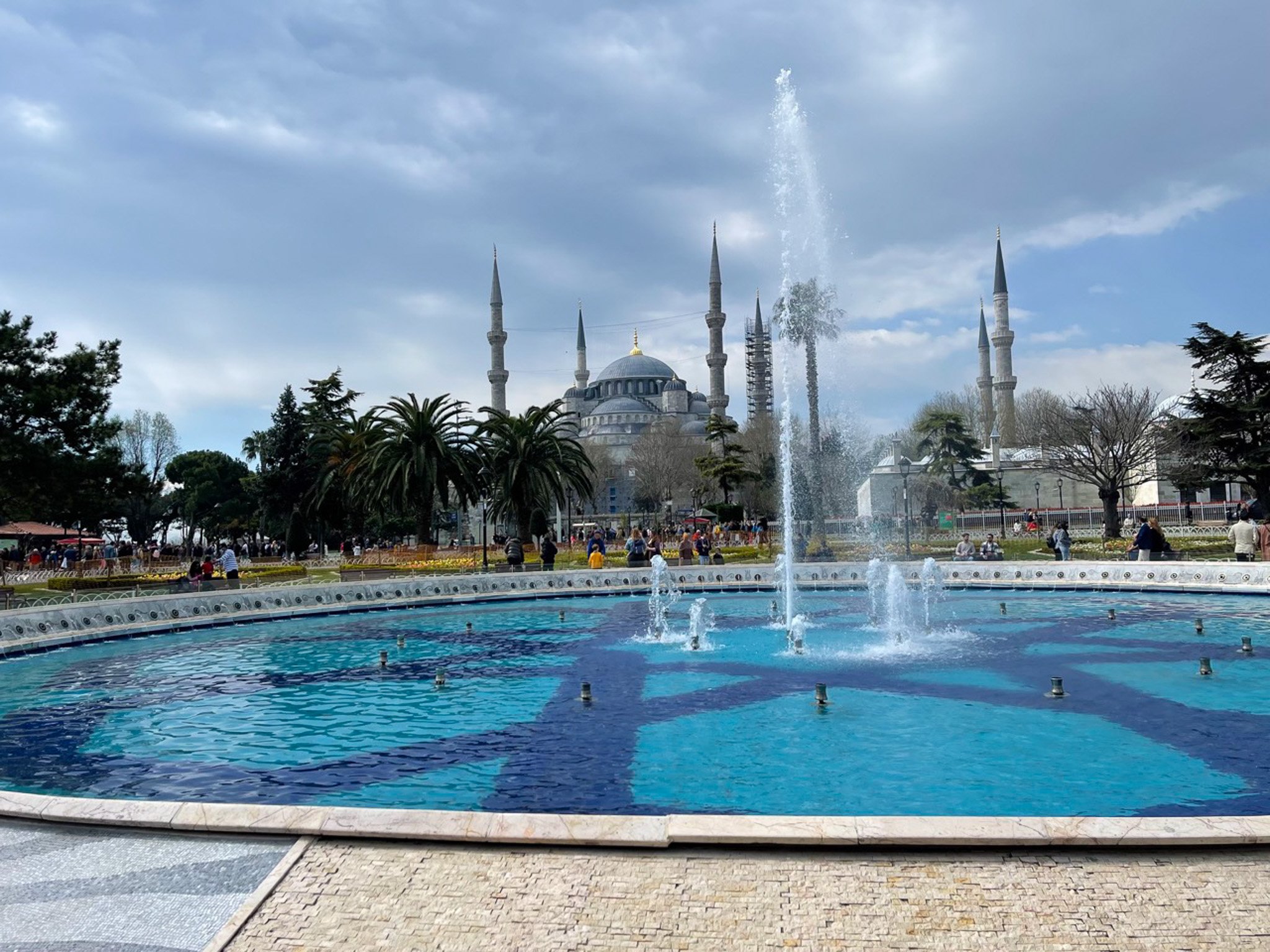 LGBT Turkey
Now that you know the best that LGBT Turkey has to offer, you can start planning your trip. Be sure to refer to this guide for gay-friendly hotels, bars, and nightclubs, and to adhere to local customs. Although being gay is legal and there are LGBTQ+ rights in Turkey, certain areas, primarily rural ones, can still be very dangerous for the LGBTQ+ community.
---
Read other EveryQueen x TrovaTrip LGBTQ+ travel guides:
---
About the author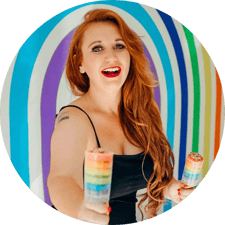 Meg Ten Eyck (she/her) is the CEO and founder of EveryQueer, a pillar in LGBTQ+ travel. Through detailed travel content, brand consulting, curated lesbian parties, and worldwide LGBTQ tours, the team teaches queer travelers how to safely see the world. Meg has been cited in two consecutive UNWTO Reports on LGBTQ Tourism as a leading expert and in the ETC's Report on LGBTQ Tourism. Meg is regularly a featured speaker and subject matter expert at travel conferences worldwide.
In 2019, Meg was selected as the International Woman of the Year for Facebook's initiative with Girl Gone International for her work in LGBTQ-inclusive travel. She is also the international brand ambassador for Contiki, Macy's, and Out Adventures. Meg serves on the Board of Directors of the International LGBT Travel Association and on the LGBT advisory board of Belmond Hotels and Resorts. Since starting in the LGBT travel industry, Meg has visited 65+ countries, spoken at LGBTQ conferences on five continents, published her first book, and had her content read by more than 10 million people.

Through detailed travel content, curated lesbian parties, and worldwide LGBTQ tours, EveryQueer teaches queer travelers how to safely see the world.
EveryQueer bridges across identities and borders by curating global LGBTQ+ content featuring LGBTQ+-affirming brands, destinations, and life-changing experiences. Like trusted friends, they share welcoming and affirming insider tips to inspire wanderlust and ensure our journey is as easy as it is unforgettable.
EveryQueer's mission is to inspire people of all sexual orientations, gender identities, and gender presentations to think differently about the global queer community while boldly seeking adventure and connection.