On a Budget? Visit These European Cities in Winter
Travel to your dream destinations without breaking the bank.
A trip to Europe during the winter means cheaper airfare, fewer crowds, and off-season pricing. So if you're on a budget, traveling during the colder months is a no-brainer. Whether you're looking to go skiing, explore history via museums or just escape the cold where you live, there is a beautiful European destination waiting for you.

Athens, Greece
The Greek Isles boast mild weather year-round, and though the locals will be bundled up like there's a blizzard outside, temperatures throughout the winter are quite pleasant for those traveling from colder climates. Visiting Greece during the winter means off-season pricing for hotels and attractions a lack of crowds. A win-win.
During the summer, visiting the Parthenon or the Temple of Olympian Zeus often means weaving your way through hordes of other sightseers. But in the winter, you'll have these popular attractions practically to yourself. For your Greek getaway, it's best to stay in a large city (like Athens) and do your island hopping as day trips as some accommodations in the smaller villages may closed for the winter.

Budapest, Hungary
If you're not afraid of a little cold, then Budapest is a great destination for your winter travels. Hungary's capital city has it all—great food, plenty of history and many free and affordable attractions.
See the beautiful Danube River from the Citadella, explore the grounds of Buda Castle (both of which are free), or check out the Central Market Hall, where you'll find delicious traditional food as well as plenty of affordable souvenirs to take back home.
Accommodations are about as cheap as they get; with conveniently located hostels offering a fun vibe, and some truly spectacular hidden gems available on Airbnb for as low as $10 USD a night! If the cold starts to get to you, you can head to one of Budapest's world-renowned thermal spas, or warm up with a shot of pálinka (a national specialty) inside one of the famous pubs of the old Jewish Quarter.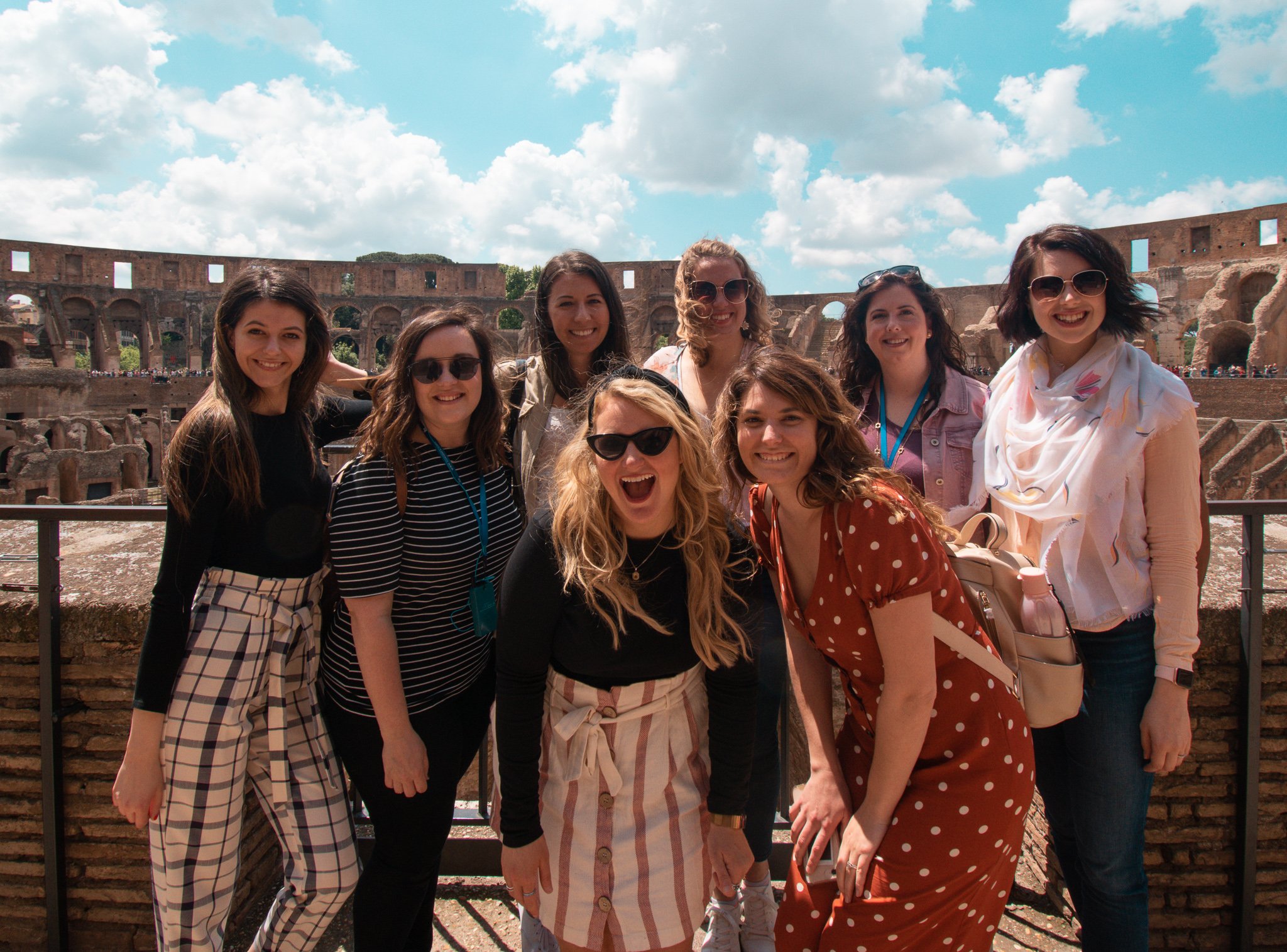 Rome, Italy
Winter weather in Rome can be hit or miss, but off-season pricing in The Eternal City is always a winner. Hotels, Airbnbs, and other rentals all offer incredibly reasonable prices for accommodations during the off-season, and it's not uncommon to find a four-star hotel whose winter prices are cheaper than a hostel during the summer.
The lack of crowds is another huge draw for Rome during the colder months. The ability to get into St. Peter's Basilica or see the Trevi Fountain without having to navigate your way through a sea of tourists is an experience you won't find during the summer.
Click here for 6 Must-sees in Rome.

Valletta, Malta
The island nation of Malta is one of the best-kept secrets in Europe, and somehow, despite its year-round sunshine and pleasant climate, it tends to be forgotten during the winter months. If you're looking to remember what sunshine looks like, then Malta is the perfect destination for a winter holiday.
Flying into Malta internationally might be expensive, but if you hub in a large European airport, you can take a small airline like EasyJet, RyanAir, or Air Malta to the island. The capital city of Valletta offers cheap Airbnbs and hostels, and if you avoid the busiest parts of the city, it's fairly easy to find a cheap meal. Malta is home to some beautiful nature, and luckily for those of us on a shoestring budget, hiking, swimming, and going to the beach are all free activities.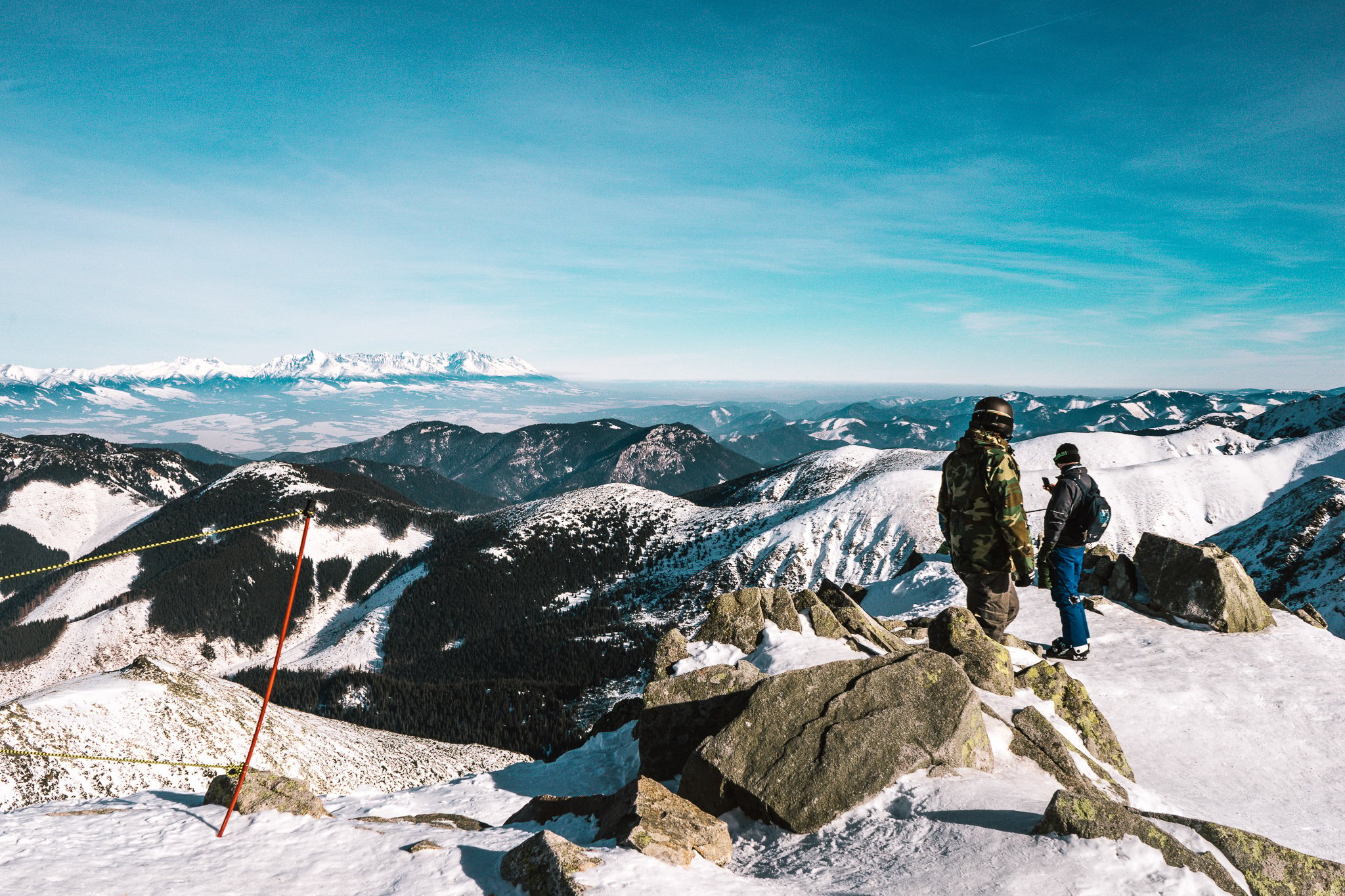 Jasná, Slovakia
There's no shortage of great skiing opportunities in Europe, but in Switzerland, Austria, France, or anywhere in the Alps, really, making a ski trip work on a budget can be nearly impossible. Enter Slovakia, a beautiful country in central Europe whose northern region is home to the Tatra mountain range.
In Jasná, a mountain village in the Tatras, visitors can find world-class skiing at much more reasonable prices than in the Alps. It's the largest ski area in the country, and boasts a wide variety of long runs catered to skiers of all ability levels, modern facilities and a gorgeous setting.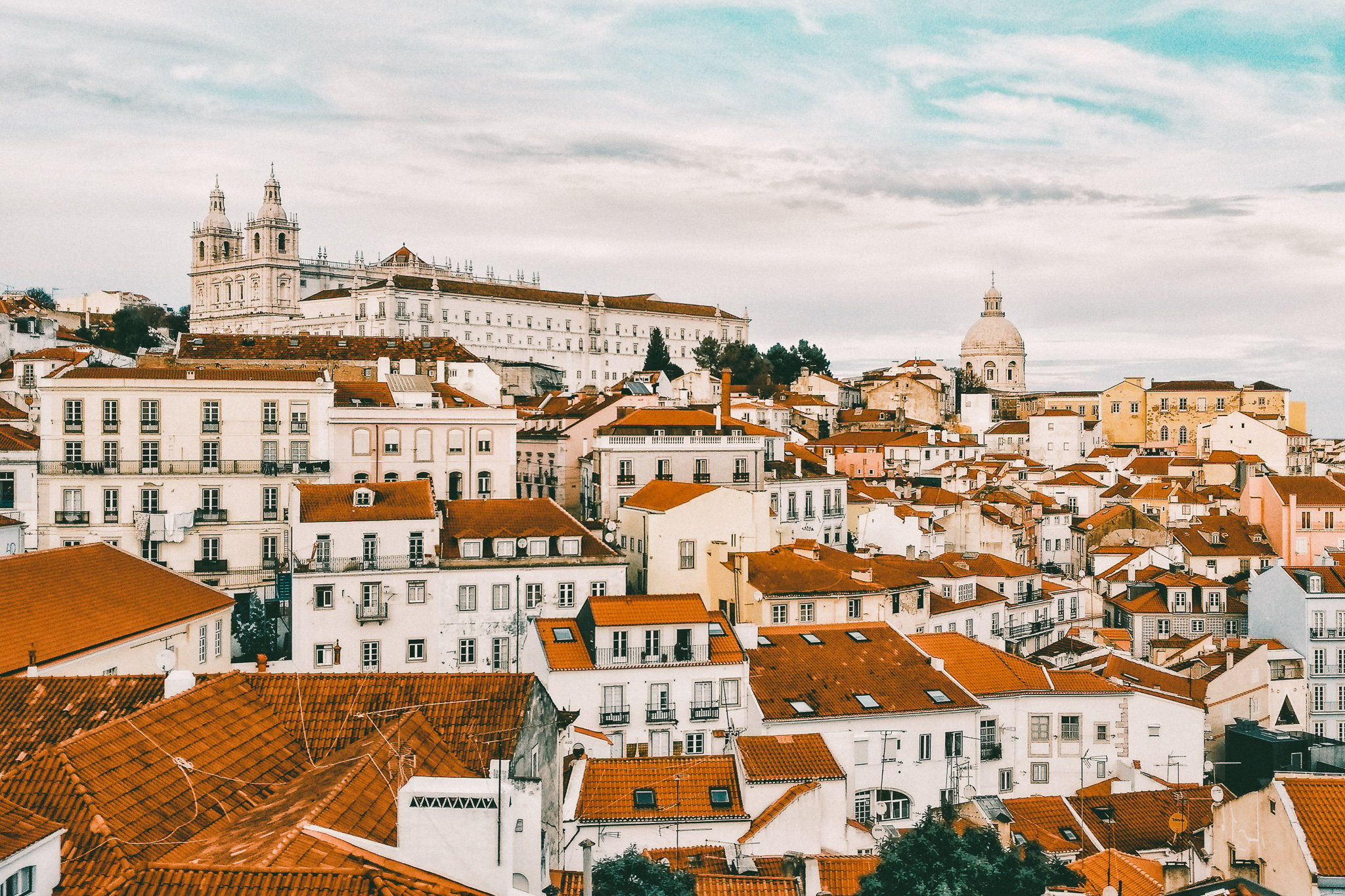 Lisbon, Portugal
Lisbon during the off-season isn't the warmest destination on this list, but with temperature averages that hover around 52°F during its coldest months, it certainly will do as a reprieve from the harsh winters of the north.
With a wetsuit and a little determination, surfing is even an option during the winter months, and the beaches, though not ideal for sunbathing, are much less crowded and just as beautiful.
Crowds thin out in Lisbon during the winter, and there are plenty of free attractions in the city that merit a visit. You can even opt for a Lisboa Card, which gives access to over 80 attractions as well as free transportation with the one-time purchase of the card.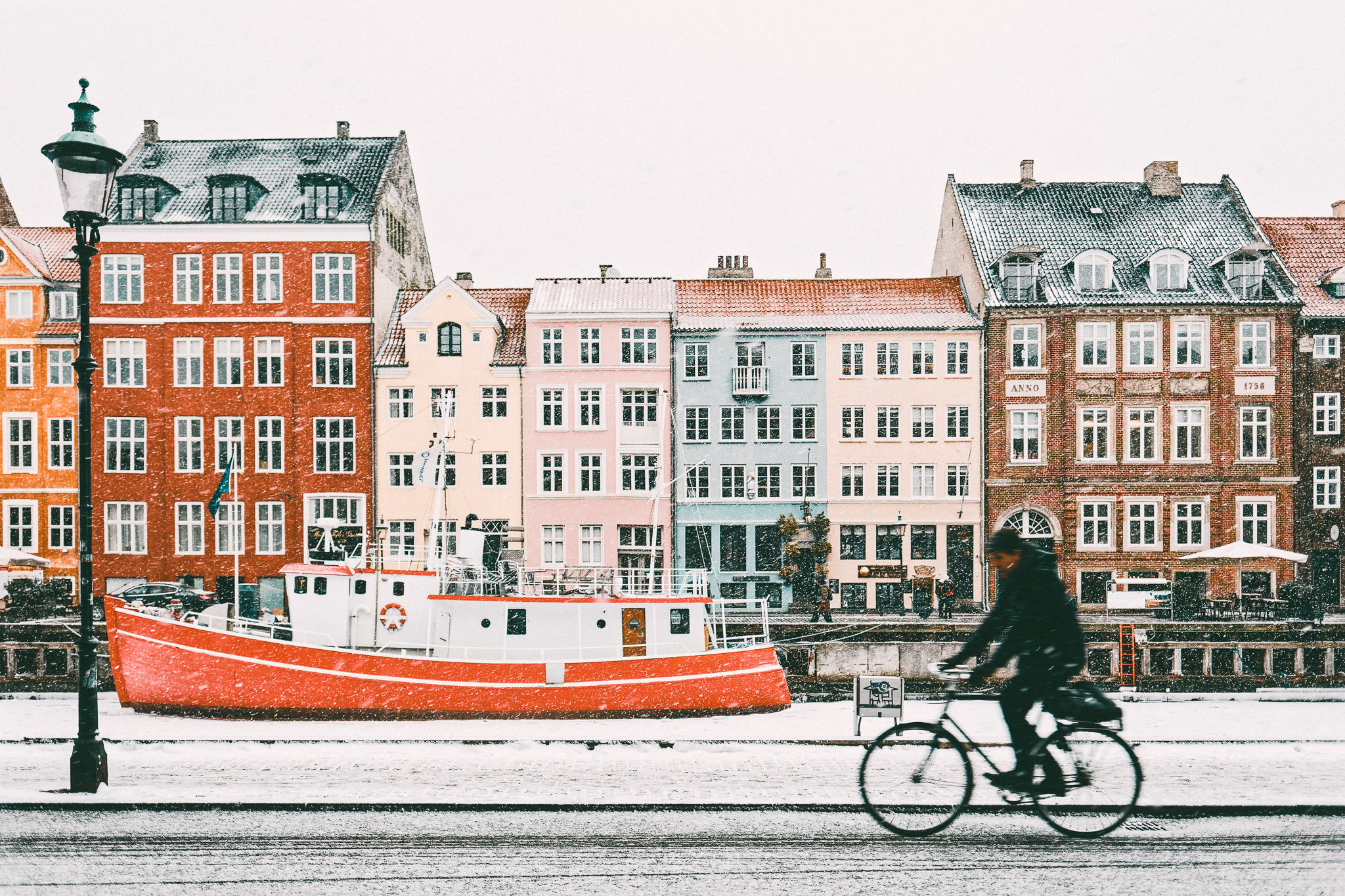 Copenhagen, Denmark
Copenhagen's dark winters are still a bright spot for many travelers. Bundle up with scarves, hats, and a comfortable pair of warm walking boots for a stroll around Tivoli Gardens—a Winter Wonderland of lights and Christmas shopping during November and December.
Other fun and affordable attractions include ice skating, the Round Tower, Rosenberg Castle and Nyhavn. Plus, most tours and museums offer reduced rates. To warm up, enjoy a coffee or hot cocoa at one of Copenhagen's many food markets and cafes, and sit back while the people of Denmark show you the true meaning of hygge.

London, UK
London is a notoriously expensive city, but if you've never been there and you're on a budget, then winter might just be the time to go. Accommodation prices at hotels, hostels, and Airbnbs are much cheaper during the winter. Even if you end up staying outside of Central London, the public transportation system makes it easy to get around the city.
Winter weather in London can be brutal, and the restaurants and drinks might not be the cheapest on this list, but when it comes down to it, London is an unbeatable location for one reason: all of its museums are free. That's right, you heard me correctly. While visiting London, you can visit the British Museum, the V&A, the National Gallery, the Natural History Museum, and so many more, all without having to fork over any money for admission.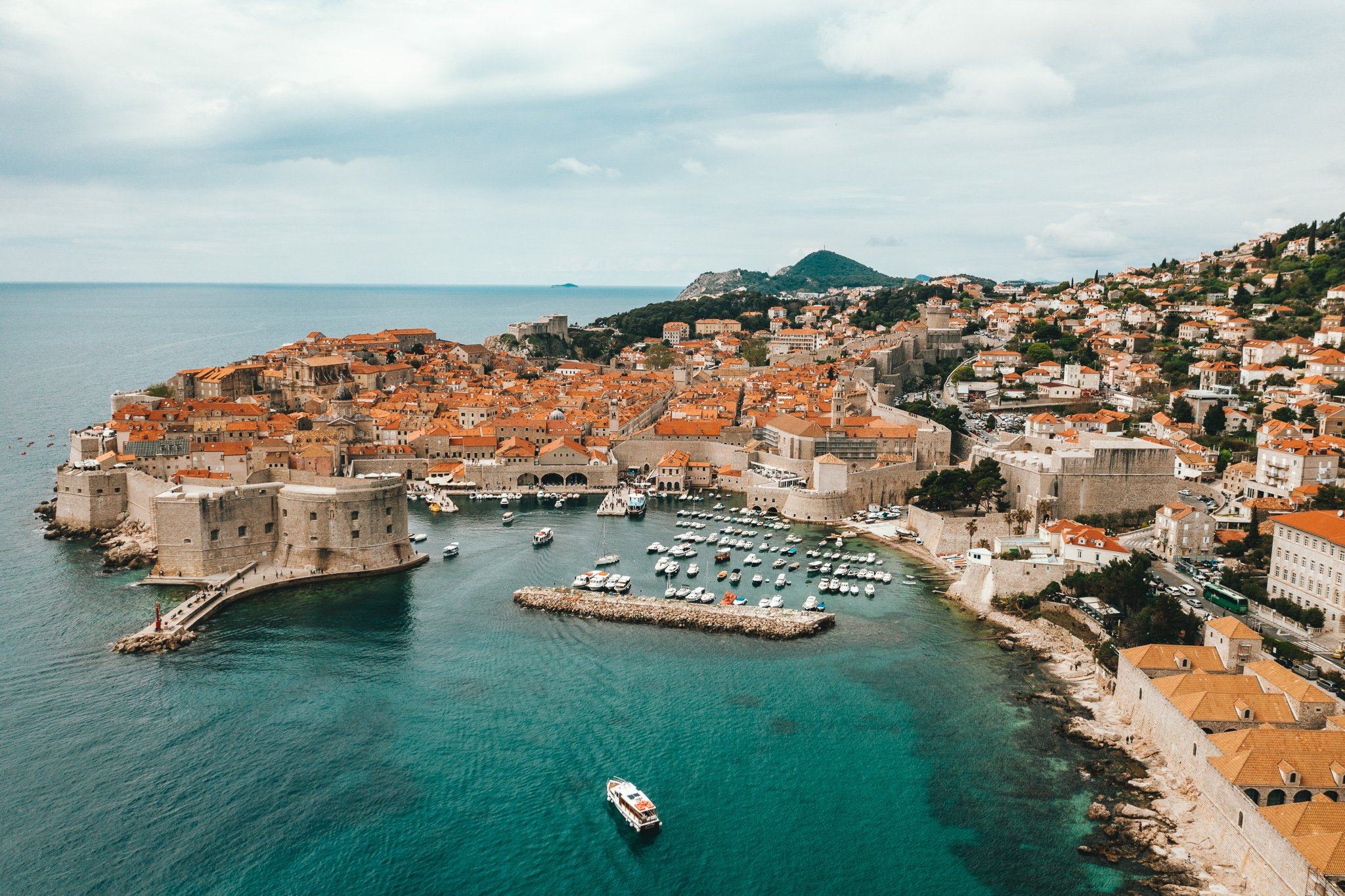 Dubrovnik, Croatia
Dubrovnik is well known as the filming location for King's Landing in the HBO series Game of Thrones, but it's also a really fantastic spot for a holiday at any time of year. Located on the coast of Croatia, just across the Adriatic Sea from Italy, Dubrovnik is gorgeous, with ancient stone buildings and tall city walls. Off-season prices for accommodation and a number of free attractions, combined with the natural beauty of this city, make Dubrovnik a must-see.
Temperature averages in the winter tend to stay at around 48°F in January, so while it's not warm enough to take advantage of the water, it's certainly nice enough to sit on a restaurant's heated patio and enjoy a pint of pivo or a shot of rakija.
Conclusion
One thing is certain—no matter where you go a winter escape to Europe is sure to be nothing short of magical. Cheap airfare, no crowds, and off-season pricing you just can't beat.
Just one question remains—chase the sun, or chase the snow? The choice is yours.
If you're a content creator and want to travel to Europe with your community, TrovaTrip can help make it happen. That's right, we can help you get paid to travel. You and your audience get to pick the destination and we'll take care of the rest. Learn more here.