6 Must-sees in Rome
A trip to Italy wouldn't be complete without visiting these places

.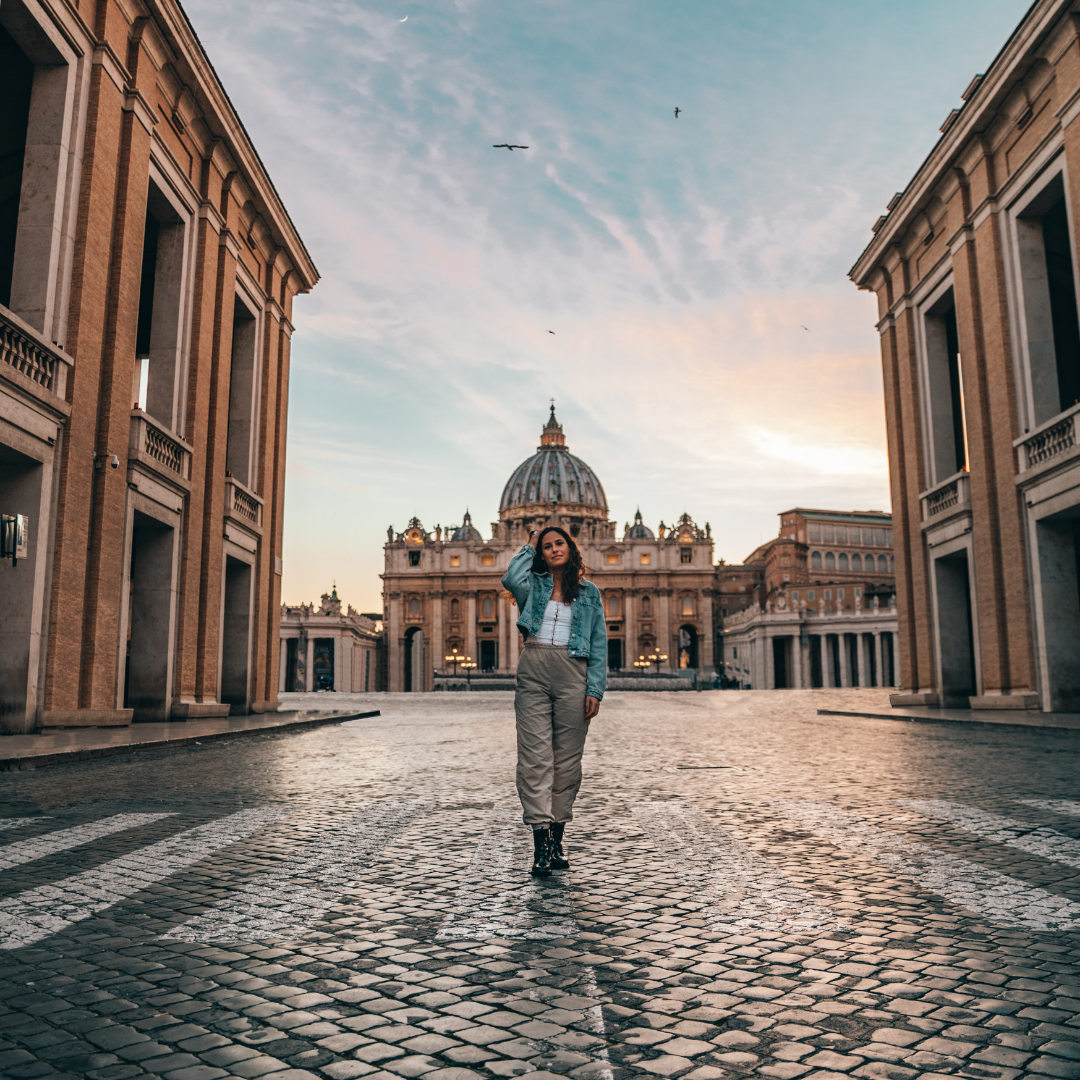 A journey to Italy isn't complete without exploring the timeless brilliance of the Eternal City. The city's nickname originated from ancient Romans, who believed that Rome would always be a powerhouse while other cities and empires would rise and fall. The Romans were incredibly smart and advanced, but unfortunately they weren't psychics! The city had its fair share of good fortune and hardships in the last few millennia. A visit takes you back in time and provides a visual record of intricate history through art, architecture, food and culture.
The saying goes that Rome wasn't built in a day, and you'll need more than one to really explore it. If you have a limited amount of time and are wondering which experiences cannot be missed, here are 6 recommendations to move to the top of your 'must see' list.
1. Roman Forum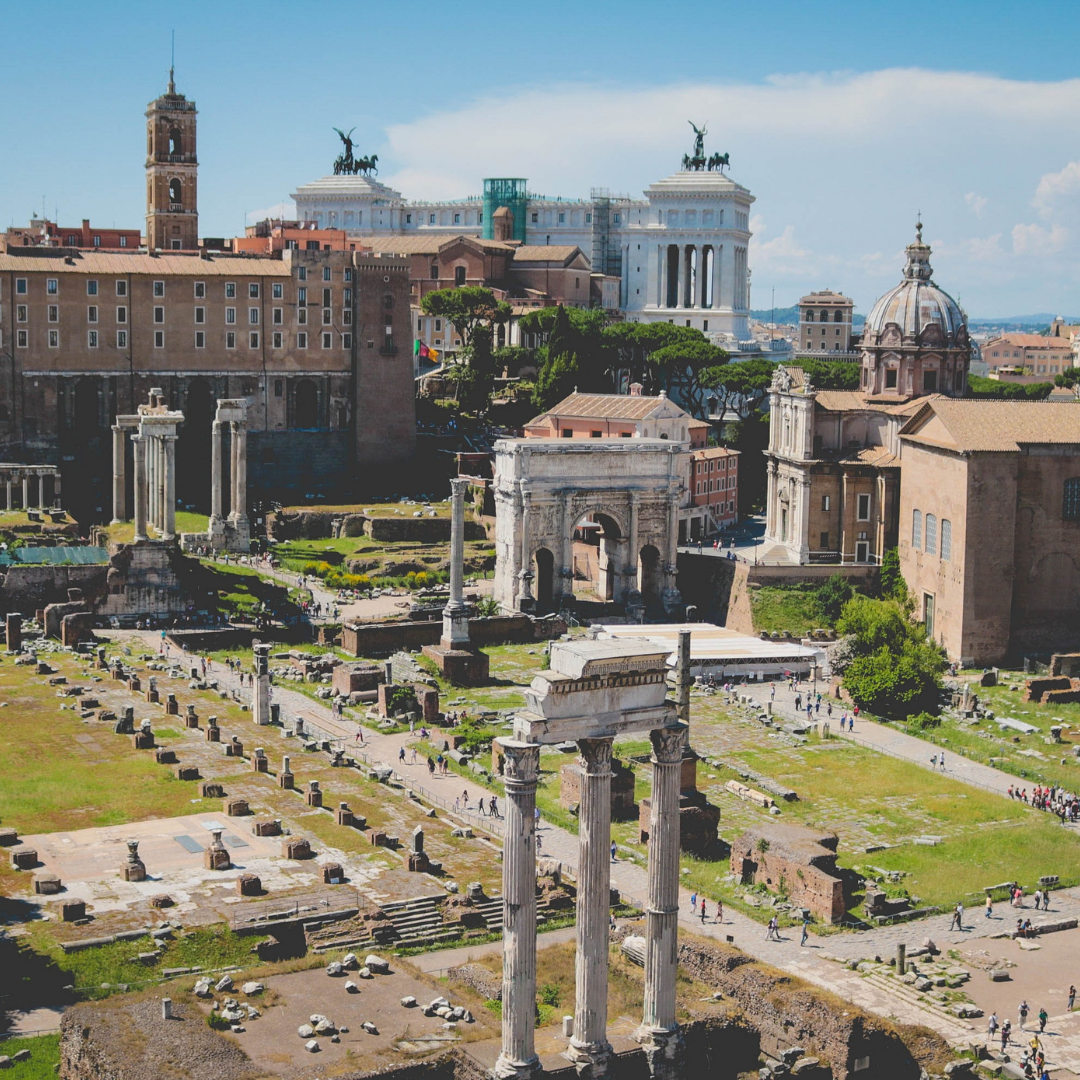 Prepare to have your mind blown. The Forum is a great place to start your experience in Rome because it was once the center of the city's everyday life.
Located between the Palatine and Capitoline Hills, this sprawling rectangular plaza served as the gathering place for Ancient Romans to buy food, catch up on the city's gossip, engage in civil ceremonies, elections and watch live events like sports and gladiator matches. "Go big or go home" may have been the motto of ancient Romans as the Forum is filled with towering arches, temples and monuments that acted as symbols of honor, power and victory.

Did you know? After the Roman Empire fell, the Forum was abandoned and many of the buildings and monuments were stripped and used to build up other areas of the city. The excavations to clearthe Forum took over a century.
2. Trevi Fountain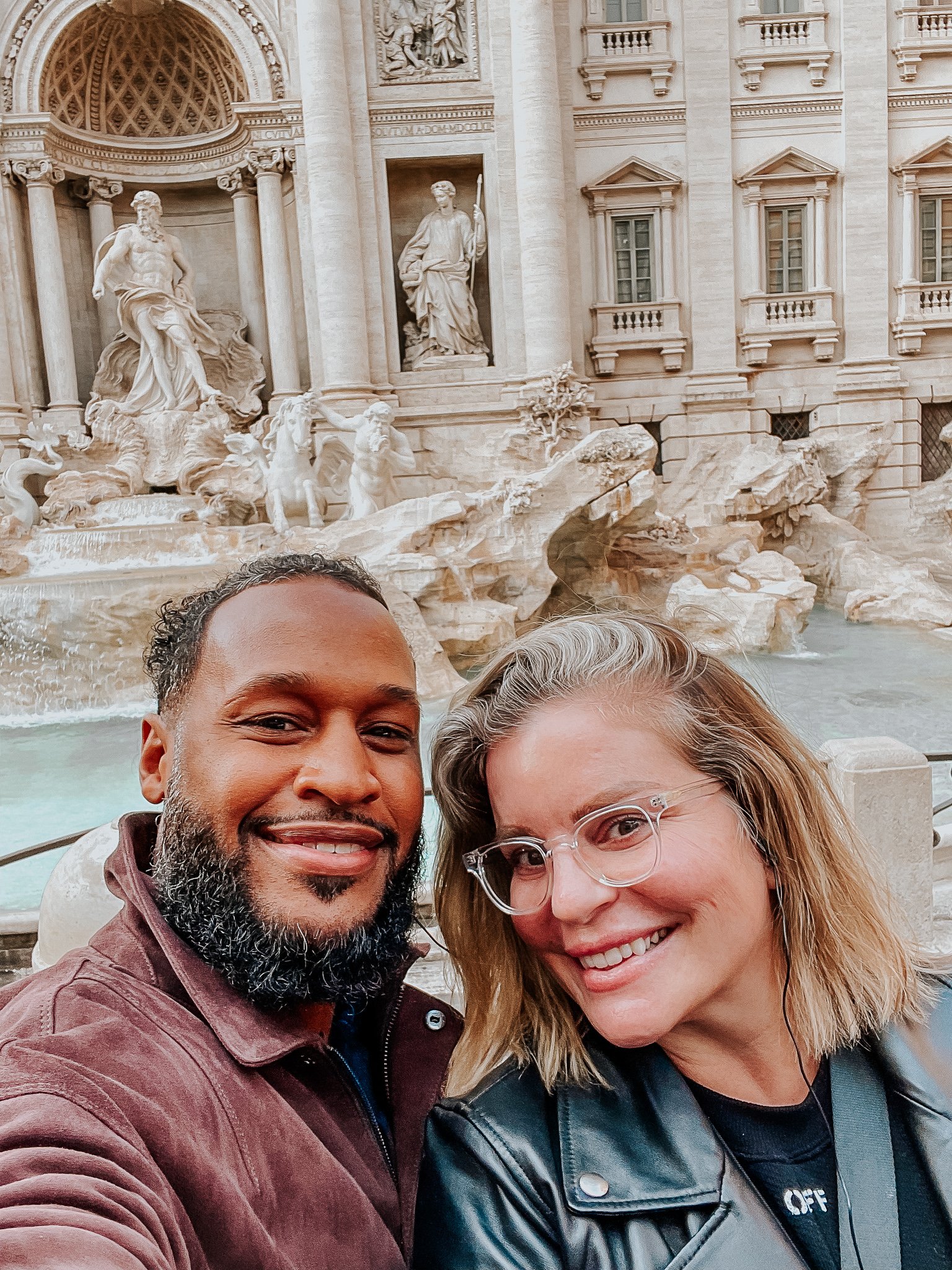 Unless you are walking with your nose buried in a tourist's guide, you literally can't miss this fountain. Sure, there are a plethora of fountains you'll stroll by, but none quite like the stunning Baroque masterpiece designed by architect Nicola Salvi and completed by Pietro Bracci. Situated in Rome's Piazza di Trevi in the Quirinale district, the mammoth fountain stands 85 feet high and 65 feet across. If you want to miss the crowds, photo-bombers, and actually get a decent view of the fountain, we suggest visiting in the morning or late at night. And don't forget the legend that says tossing a coin in the fountain will bring you back to Rome. Whether you believe the legend or not, it's a fun superstition to participate in.

Did you know? Every night roughly 3,000 euros are collected from the fountain and given to an Italian charity.
3. The Aventine Keyhole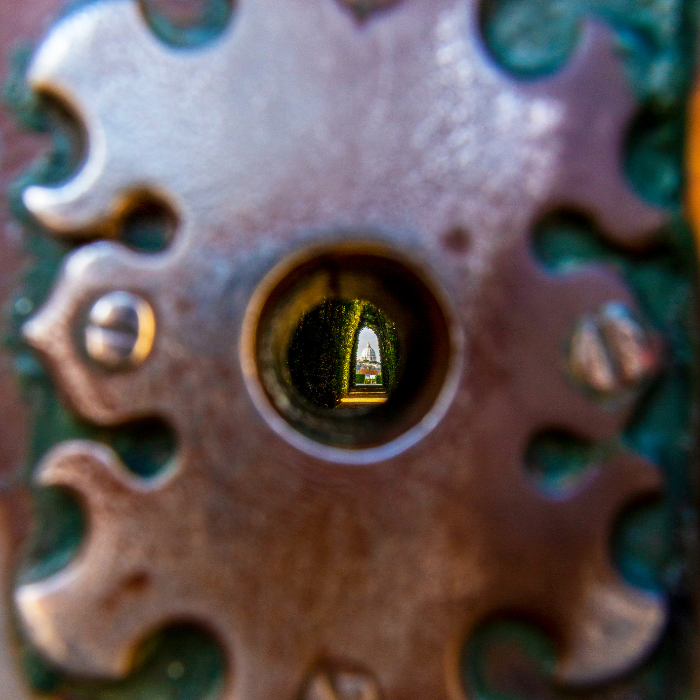 This is an off-the-beaten-path suggestion, and made the list for two reasons. First, the walk up Aventine Hill makes for the perfect trek after a hearty meal of Italy's finest pasta and it provides stunning views of Rome. Second, even though the location isn't a complete secret, this gorgeous view is often not as crowded as other attractions. A look through the keyhole shows St. Peter's framed perfectly at the center with beautifully manicured gardens off to the right and left. Behind the door is a piece of property owned by the Priory of the Knights of Malta, a Roman Catholic religious order of crusader knights. The property has been theirs for centuries but was previously a fortified palace and a Benedictine monastery.

Did you know? You can make an appointment to view the gardens behind the Aventine Keyhole for a romantic date or an outing with friends.
4. Colosseum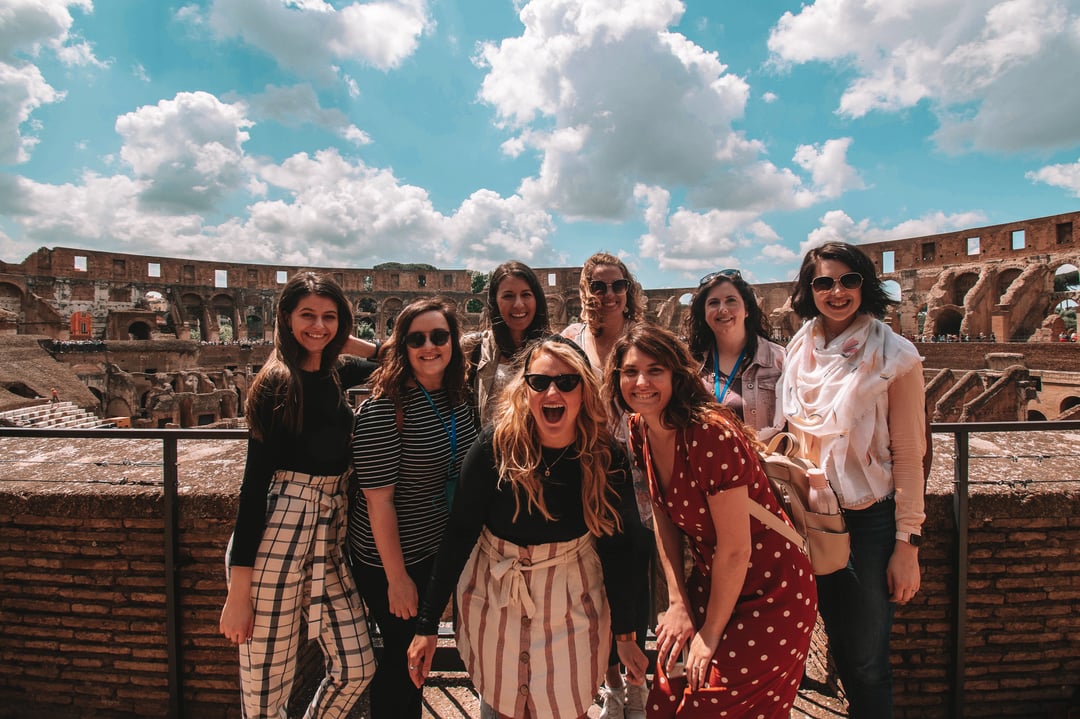 If you don't get a picture of yourself at the Colosseum, did you really even go to Rome? While we would normally say that visiting Rome's most iconic monument and the world's largest amphitheater is a non-negotiable, this popular tourist attraction is often quite crowded with masses of sightseers and vendors. If you think the intermittent chaos is 100% worth it, we advise you to wear a mask and be careful when posing for pictures. Built in 70 A.D., the arena has been the site of sporting events, gruesome gladiator combats and wild animal fights.
Eventually, Romans realized the performances were too violent and dangerous, but it was in use for approximately four centuries before it fell into neglect. Two-thirds of the original arena have been destroyed over time, but that doesn't diminish its magnificence or stop tourists from visiting. In fact, almost 4 million people from all over the globe visit each year.

Did you know? The Colosseum was commissioned by Emperor Vespasian of the Flavian dynasty as a gift to the Roman people. Definitely the biggest and most expensive present they had ever received!
5. Vatican Museum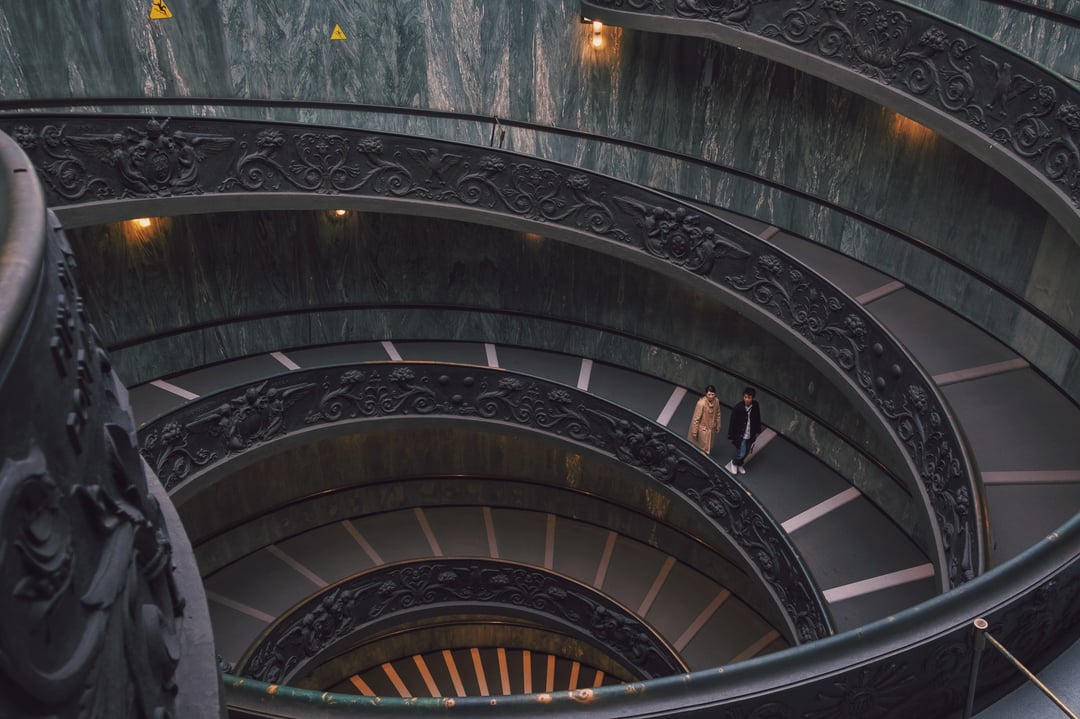 For the history buffs, art lovers, and religious fanatics, a visit to the Vatican Museum is a must. Founded by Pope Julius II in the early 16th century, the museum is located in the smallest nation-state in the world, but it might be one of the biggest museums you'll ever have the pleasure of stepping foot in. Over 50 galleries boast an immense and diverse collection of influential Renaissance art, religious relics, tapestries, and archeological findings. If you love admiring ancient artifacts for hours on end as much as we do, fatigue may set in about halfway through your visit, but we encourage you to push onward! There is so much to see in the Vatican, and you'll beat yourself up for missing something. Take a food and water break, rest your legs and allow your brain to recharge. You'll need your energy for the second half which includes Michelangelo's infamous Sistine Chapel.
Did you know? The museums contain approximately 70,000 works of which 20,000 are currently on display.
6. Pantheon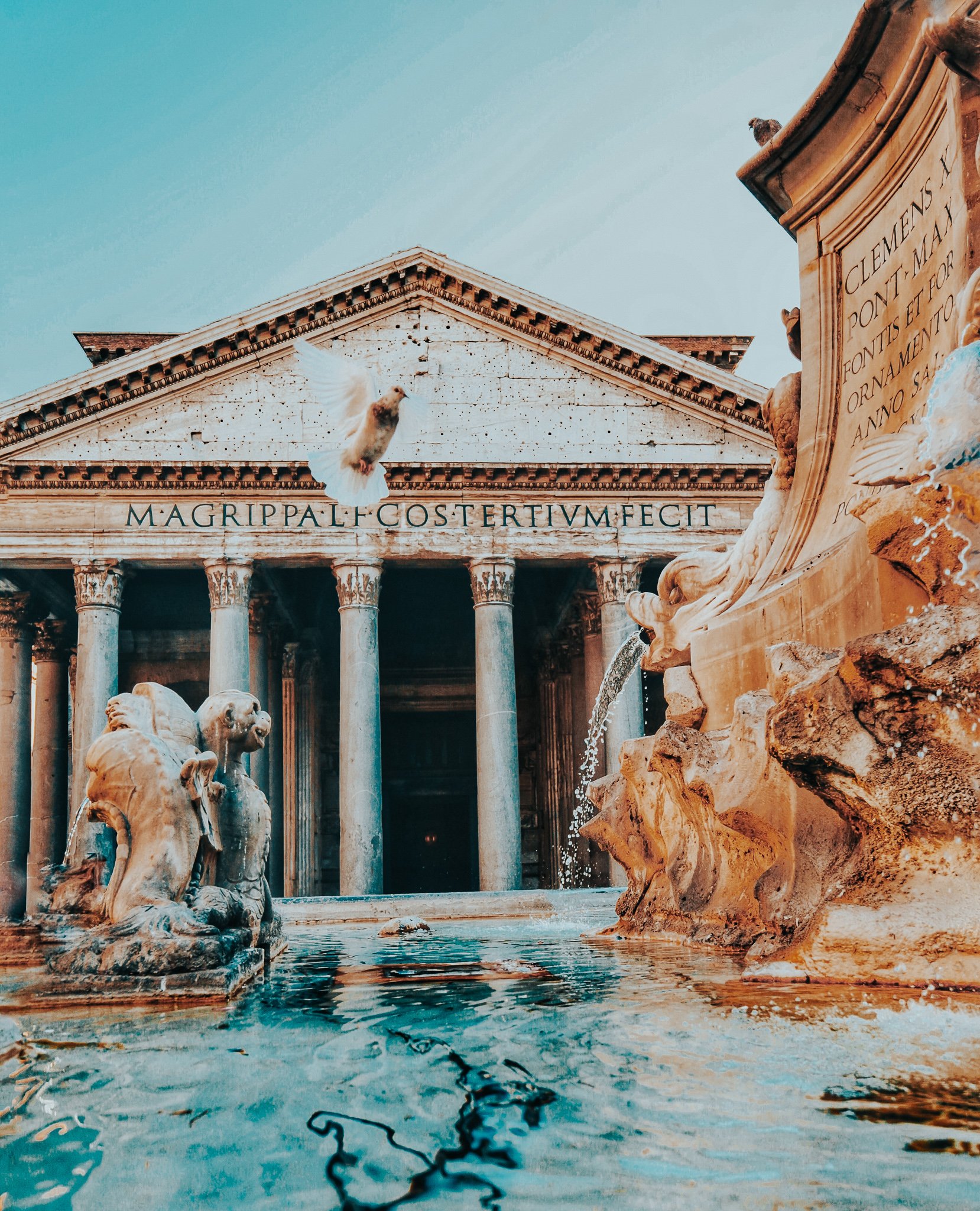 The largest unsupported dome in the world is also one of Rome's most well-preserved ancient monuments. The building is most famously known for its concrete dome, measuring 142 feet both in diameter and height. Step inside and gaze up at the dome straight into an opening called the oculus. The purpose of the opening was to illuminate the temple and also to let those visiting contemplate the heavens. Like most of Rome's attractions, it's best to visit early in the day to avoid crowds. Contemplation is much easier in silence and solitude. And unlike most of Rome's major attractions, it's free! All the more reason to visit, right?

Did you know? The word Pantheon in Greek translates to "all the gods."
Conclusion
The Eternal City has an endless amount of must-see monuments, museums, and cultural history waiting to be rediscovered by curious travelers like yourself. When in Rome, you'll undoubtedly feel drawn to sights that are sure to leave you breathless and somehow even more curious. Hopefully, this list of 6 must-see attractions in Rome will give you a guiding hand in where to start your journey. You won't be disappointed!