8 Delicious Destinations for a Food Tour of Italy
Follow the map to your next meal.
One of the biggest draws of travel is trying new or classic foods, and Italy is an absolute mecca for foodies as the motherland of pasta, pizza, gelato and more.
Nothing says authenticity quite like trying a dish in the place where it was invented, and travelers to Italy are often pleasantly surprised by the traditional taste of some of their favorite foods, which often differ from the international versions. Here's a quick look at some of the most famous Italian dishes, where they were invented, and how to be sure you're trying the most authentic options.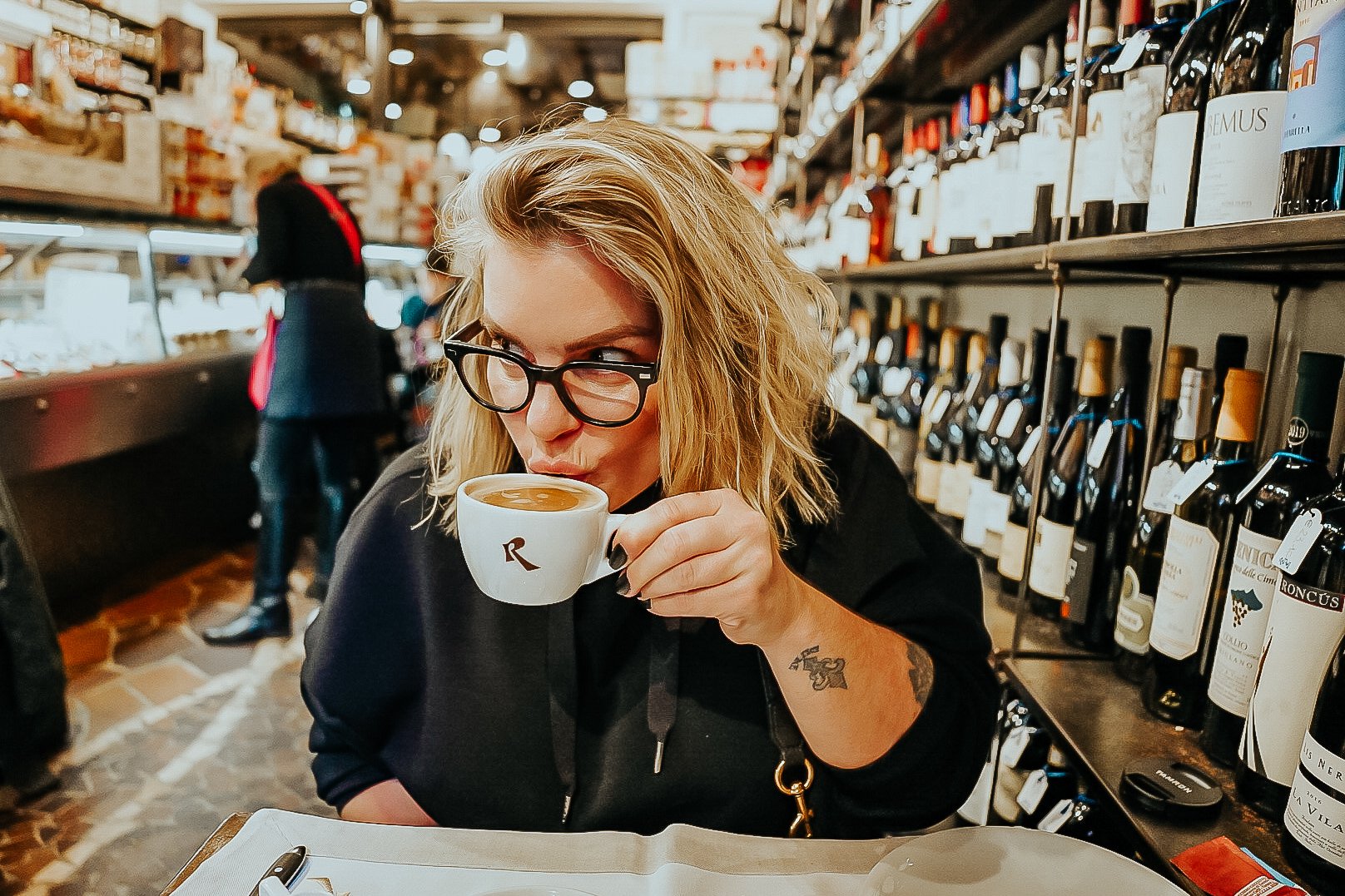 Espresso – Turin, Piedmont
Italy is the undisputed coffee capital of the world. With its well-known for its cafes, tiny cups of espresso and of course, the cappuccino, the idea of ordering from an Italian cafe has graced countless bucket lists.
Coffee was first imported into Venice, Italy from Egypt during the sixteenth century, but the country soon took the strong, caffeinated beverage and made it it's own. In 1884, an Italian inventor named Angelo Moriando was granted a patent for a new steam technology that pushed pressurized hot water through ground coffee beans. Thus, espresso was born.
Amazing coffee can be found all over Italy, from a cafe in Rome to the Illy Coffee factory in Trieste. But in Turin, the home of espresso, visitors should try a Caffè al Bicerin, a warm, chocolatey coffee beverage that is native to the area.
Ragú alla Bolognese – Bologna, Emilia Romagna
The city of Bologna, located in the Emilia-Romagna region of central Italy, is a gorgeous historic city filled with medieval architecture, ornately arched plazas, and even the remnants of a centuries-old canal system. But the city of Bologna's most famous draw is as the original home of spaghetti bolognese, one of the most popular dishes on earth.
Visitors will be surprised to find that bolognese as they know it doesn't actually exist in Italy. Instead, a true Ragú alla Bolognese is a delicious tomato sauce prepared with minced beef and pancetta bacon, and most commonly served over tagliatelle pasta. It's most commonly found on menus under the name Tagliatelle al Ragù, and while it may be a little different from what the rest of the world expects, it is no less delicious.

Florentine Steak (Bistecca alla Fiorentina) – Florence, Tuscany
The capital city of Italy's Tuscan region is the ancient city of Florence. Once home to famous Renaissance artists like Da Vinci and Michelangelo, the beautiful city of Florence still thrives today as a stunning center of art and culture. According to urban legend, the Florentine steak came to be during the time of the Medici family, when a large ox would be slaughtered for celebrations and the entire city would have the opportunity to indulge in some delicious meat.
Today, this massive steak is a specialty in Florence, traditionally served in cuts of at least one inch thick and weighing in at over two pounds of meat per serving. When served, the Florentine steak should be juicy and on the rare side, and cut into thick slices.
Parmigiano Reggiano Cheese – Parma, Emilia Reggiano
Parmesan cheese is a hard cheese that can be found in and on top of dishes all over the world. Born during the Middle Ages, created by monks in the Parma-Reggio region, it soon became popular in Europe and spread from there. Today, visitors can discern true quality by whether the cheese has a DOP certification stamped on the rind, meaning it was produced in the Emilia-Romagna region and is authentic Parmigiano Reggiano cheese.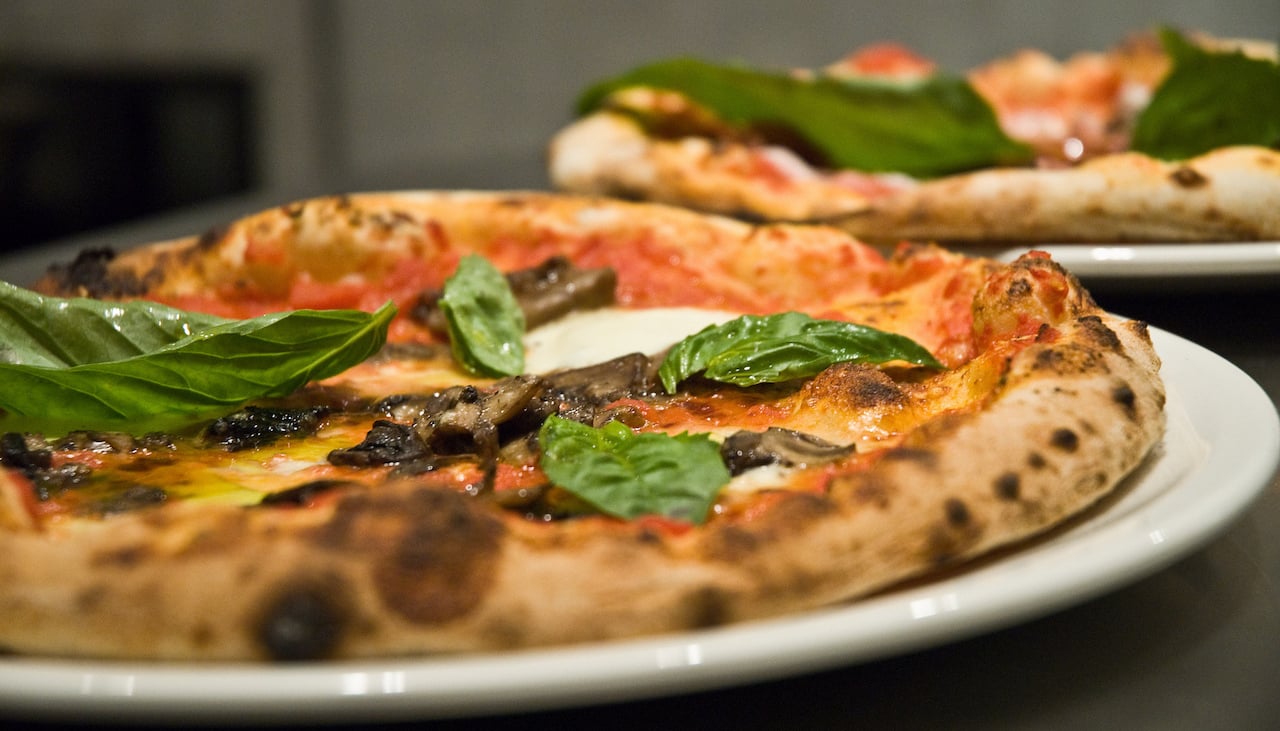 Photo by N Wong is licensed under CC BY-ND 2.0
Pizza – Naples, Campania
Perhaps the most famous Italian food in the world is pizza. Born in Naples during the 18th century, the original combination of tomatoes, garlic, and oregano served on flatbread is a far cry from the thick crusts of Chicago or the massive, foldable slices served in New York. In Naples, visitors can indulge in a slice at Pizzeria Brandi, the very location where Margherita Pizza was invented in 1889. Pizza is an art in this city, and the fresh ingredients, put together with incredible skill, will combine to create one unforgettable dining experience.
Pesto – Genoa, Liguria
Pesto, a sauce containing basil, garlic, pine nuts, olive oil, and parmesan cheese, was invented during the 16th century in the city of Genoa, a beautiful port city in northern Italy. There are a lot of variations on pesto, even within Italy, but a traditional Pesto Genovese is a stunning green in color and is most often used as a pasta sauce, a dip, or served on top of meat or seafood.
Tiramisu – Treviso, Veneto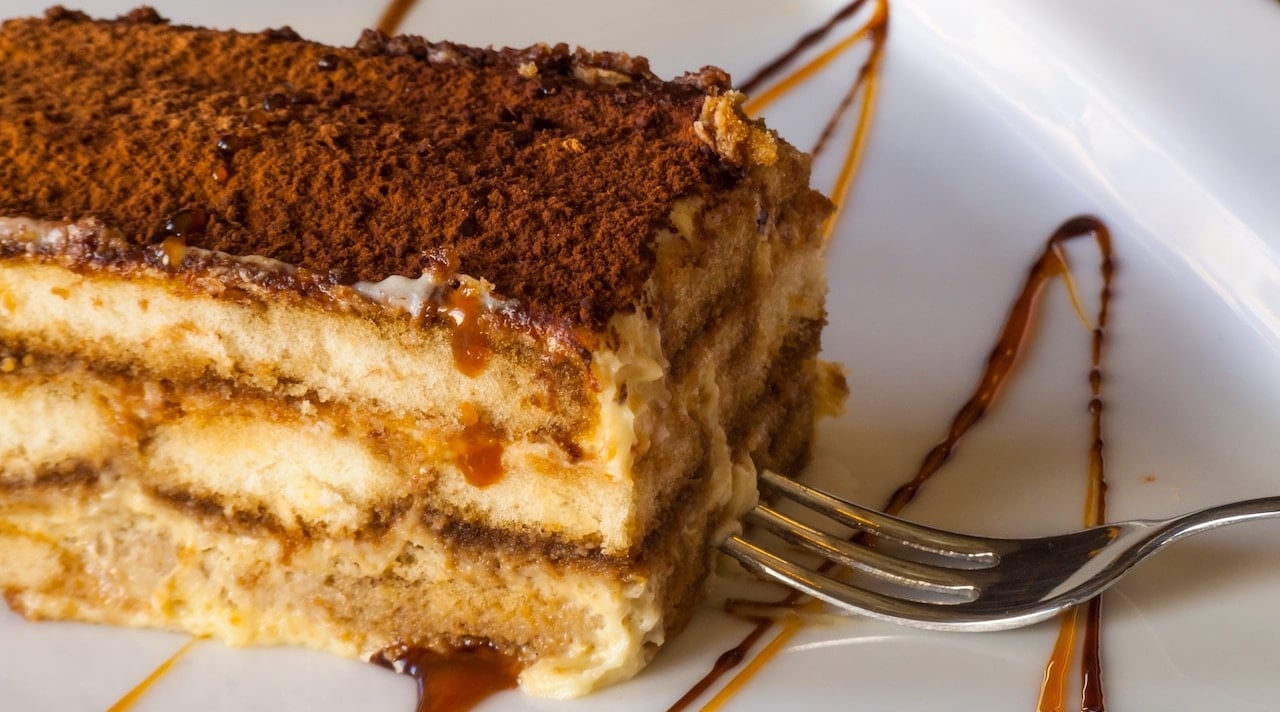 One bite of the creamy, coffee-soaked dessert known as tiramisu is enough to send some people straight to heaven, and there's no better place to eat the famous dish than in Treviso, where it was invented. The origins of this dessert are somewhat hazy, as many variations of the dish have been made for generations, but the credited inventor of tiramisu as we know it today is Le Beccherie, a restaurant in the canal city of Treviso.
Gelato – Florence, Tuscany
Gelato is another classic for which we can thank the Medici family. First served in the 16th century as a way to impress Catherine de Medici, the creamy, decadent Italian ice cream known as gelato has spread far beyond the Renaissance courts of Florence, and in Italian cities, it's hard to take more than a few steps without coming across a gelato shop. Gelato differs from other ice creams in that it uses less butterfat and contains a lot less air, giving it a more intense flavor. It comes in every flavor imaginable, but for a truly authentic experience, try and stay away from the bright rainbow colors of the fruity sorbets, which don't actually contain dairy, and stick to the more traditional flavors like stracciatella, chocolate, or amarena.
Conclusion
Italian food and restaurants can be found in any country, but when it comes down to it, there's nothing like the real thing. A trip to Italy is bound to be rich in culture and history, but on top of that, it's guaranteed to be delicious as well.
If you want to Host of a trip to Italy or other exciting destinations, we can show you how you can make money while traveling. And you can do it all sustainably in a way that helps local economies. Just pick one of our many destinations, get your community to sign up, and we'll take care of the rest. Apply to become a Host here.