8 European Desserts You Have to Try
Make room for dessert and a little more.
There are many reasons people choose travel as a means of adventure. From the indulgence of trying a culture's signature dish, to the thrill of booking tickets for the beach when you're sick of the cold, you'll find that there is something for everyone who has a little bit of wanderlust in their heart. In many countries all over the world, that same indulgence comes through in the recipes of their traditional desserts. Historically, desserts in Europe were often served around Christmas or on feast days.
Now, don't get us wrong; the standard Euro treats (French macarons, Dutch stroopwaffels, Italian gelato, Spanish churros) are all undeniably delicious, and you should definitely give them a try if you're in the neighborhood. But there's also an entire world off mindblowing amazing pastries and desserts just waiting for you to discover them. From fried dough to custard, here are some tasty, traditional treats that you should definitely keep an eye out for next time you're in Europe.

Poland – Pączki
There are a lot of countries with jelly doughnut-like desserts in their repertoire, such as the German berliner and the Portuguese bola de berlim, but the Polish pączki definitely takes the cake here (no pun intended!) The history of pączki goes back centuries to at least the Middle Ages, as a Fat Thursday tradition before the start of Lent. It is made of a rich dough of eggs, yeast, sugar, butter, and sometimes milk. The texture, which sets pączki apart from other doughnuts, comes from the grain alcohol that gets added to the dough, which evaporates as it fries. The result is an amazing doughnut that is golden and fried on the outside, and perfectly fluffy on the inside. Pączki are usually filled with a fruit jam or confiture (stewed plum or rose hip jam are the most traditional flavors), and topped with glaze or a dusting of powdered sugar, as well as orange zest. Next time you find yourself in Poland, try getting to the bakery as soon as it opens, so your pączki is still hot from the fryer.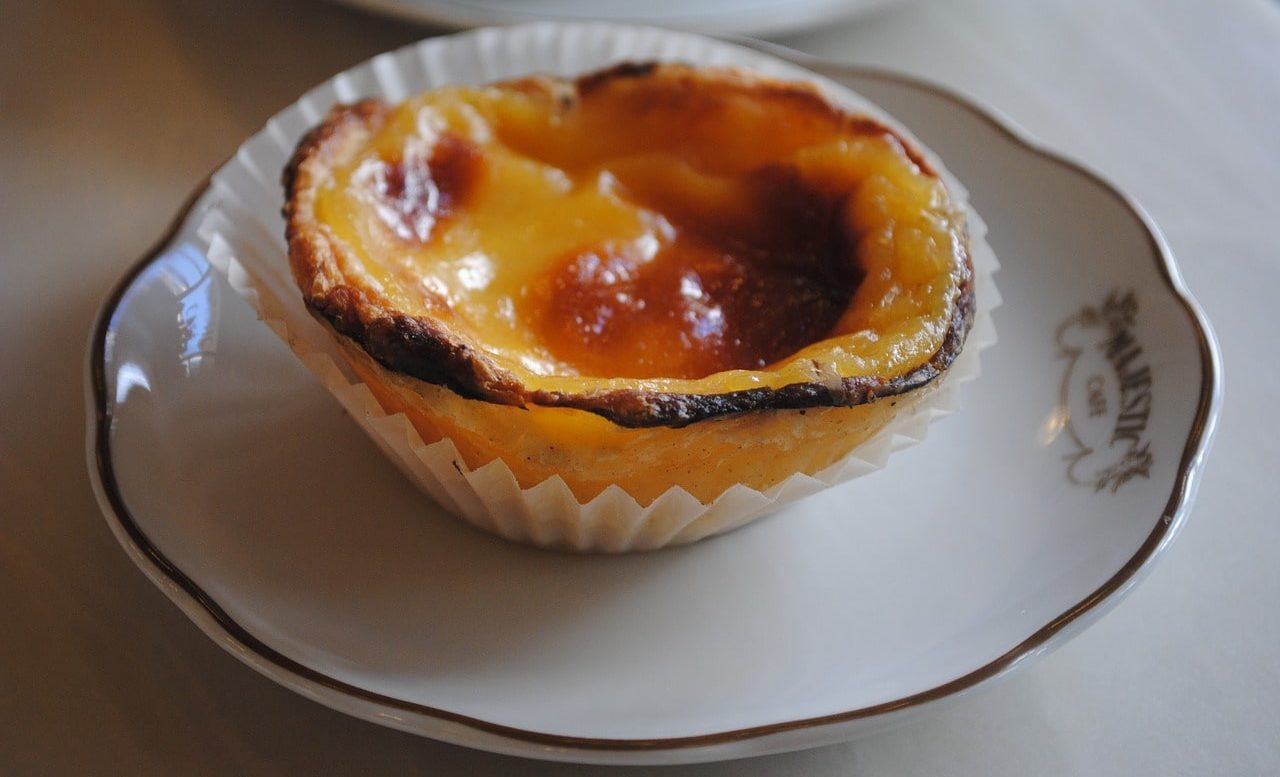 Portugal – Pastéis de Nata
Monks in 18th century Lisbon are who we have to thank for pastéis de nata, which are a delicious custard filled tart. At the time, egg whites were commonly used to starch clothing, so the monks used the leftover yolks to make pastries. Pastéis de nata are traditionally small, with a delicious crust that is filled to the brim with an egg custard and topped with a dusting of cinnamon. The tarts are served hot or warm, preferably just out of the oven, and can be found all over Portugal, but especially in Lisbon. In fact, you can still buy pastéis de nata from their original home: after Jerónimos Monastery was closed in 1834, the monks sold the space to a sugar refinery, who opened Fábrica de Pastéis de Belém in 1837 and still make and sell these delicious tarts there today.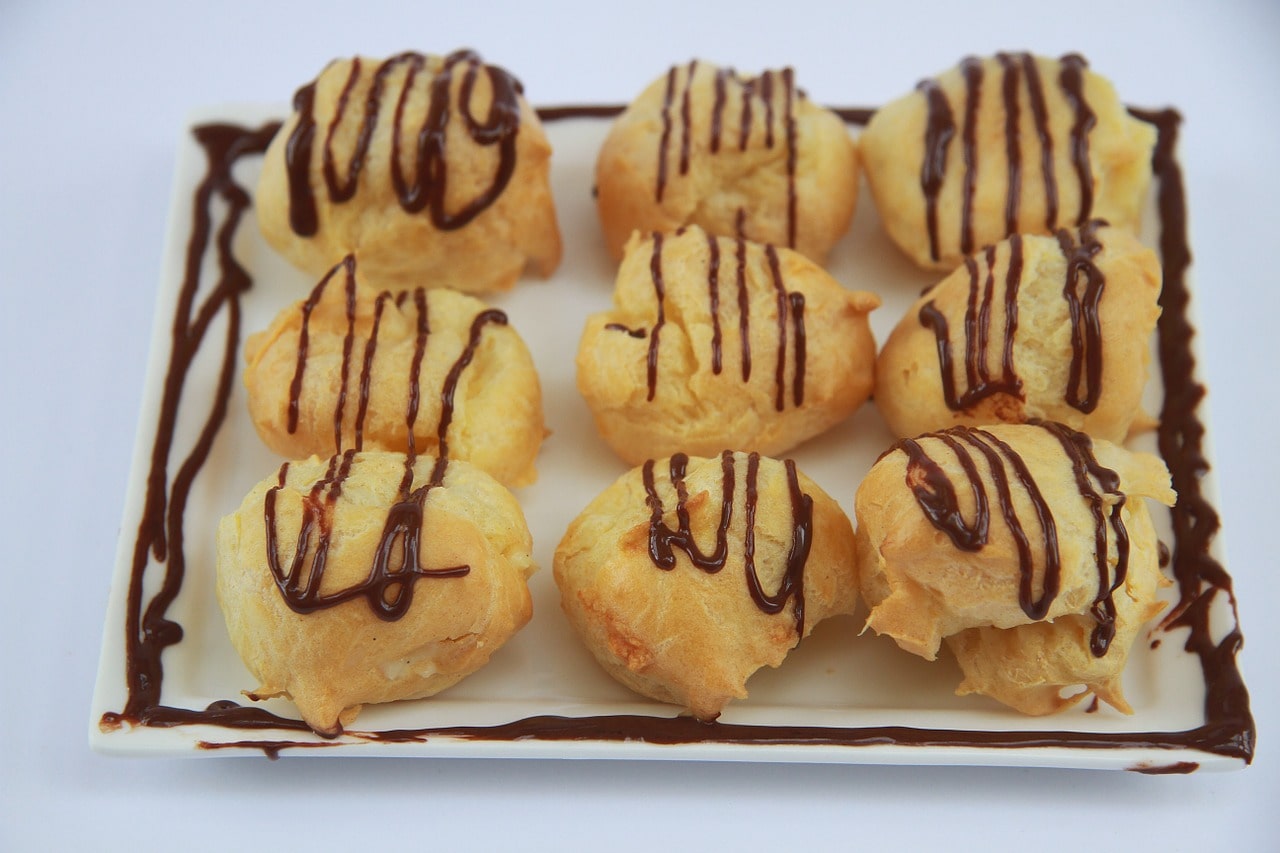 France – Profiteroles
Ah, France. When it comes to baking and desserts, the French are legendary, with everything from bread to pastries to gourmet desserts under their belt. Tourists commonly head to France for a dessert crepe, crème brûlée, or a colorful macaron, but one commonly overlooked French dessert is the profiterole. Also known as cream puffs, profiteroles are made with a pastry called choux, a light and crisp ball of sweet bread that is traditionally filled with creamy, custardy crème patissière, but can also be stuffed with ice cream or whipped cream. Profiteroles are generally topped with chocolate, caramel, or powdered sugar, and are a commonly found dessert at French weddings, where they are served in a massive conical tower called a croquembouche. Profiteroles are light, sweet, and airy, and while it's possible to find big ones, most are bite sized, meaning they leave you plenty of room to eat more.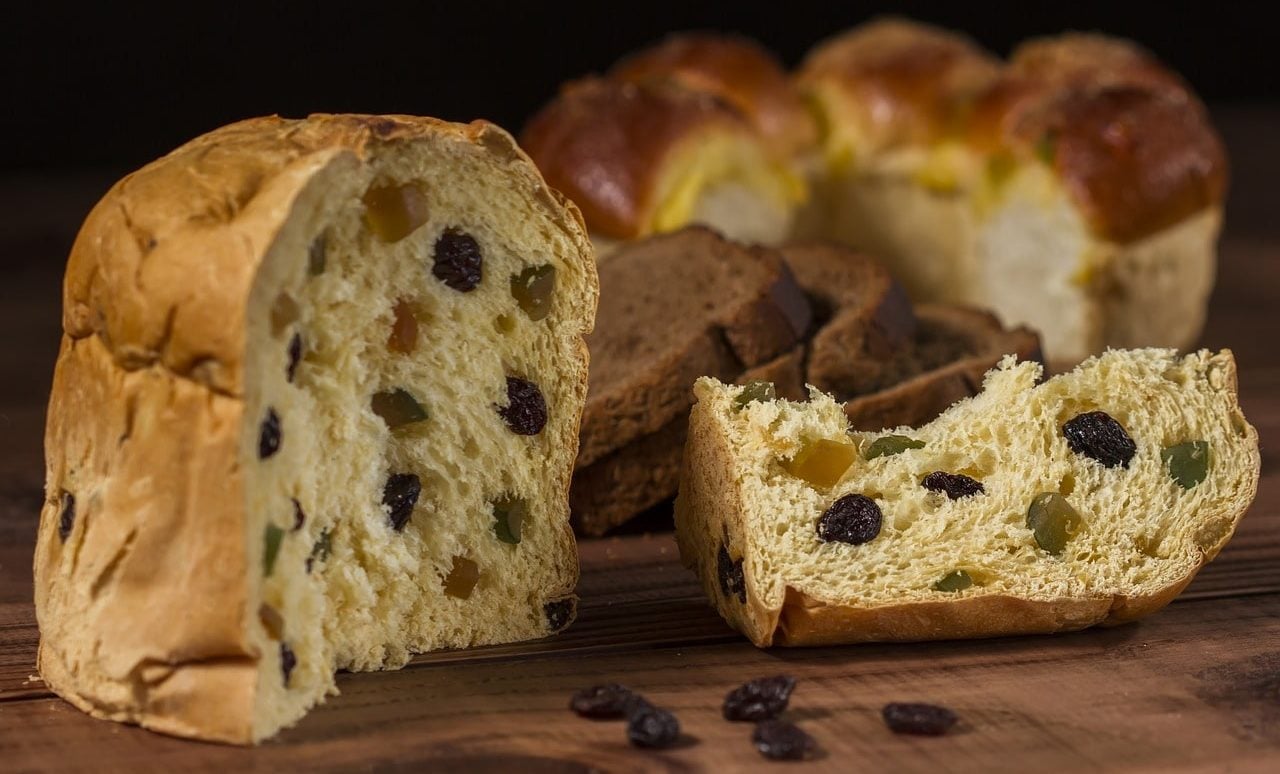 Italy – Panettone
And of course it's impossible to give France its credit in the dessert-making world without also giving some to Italy. Tiramisu, canoli, and gelato all have special places in the world of desserts, but one truly underrated Italian classic is panettone, a leavened sweetbread which is traditionally made during Christmas. Panettone comes in a distinctive shape – a cylindrical cupola about 6 inches tall – and is made through a long process of fermentation, proofing, and multiple rises that is not unlike sourdough bread. Panettone can be made in a variety of ways, most often with candied fruit and nuts, but also commonly made plain or with chocolate, and in certain parts of Italy, it comes served with a mascarpone cream. For a truly authentic experience, have a slice of panettone with a cup of hot chocolate or another sweet, hot drink, or a glass of dessert wine.
Norway – Krumkake
Don't be confused by the name; krumkake is not a crumbcake, and is actually pronounced "kroom-ka-keh". The Norwegian word translates directly to mean 'bent cake', and refers to a delicious waffle-like cookie that is rolled up into a tight cone and eaten plain or filled with whipped cream and other fillings. With a texture that is somewhere between a soft French crepe and a crunchy, dense Italian pizzelle, Norwegian krumkake are made with a special iron that cooks the batter on both sides at once, and often has special designs in the metal which then appear on the cookie. Krumkake is most commonly made in Norwegian homes around Christmas, though it can be found in the country all throughout the year, and is best served hot off the iron.
Germany – Black Forest Cake
You've probably had some variation of this delicious chocolate and cherry confection before at some point in your life, but an authentic Schwarzwälder Kirschtorte will blow your previous experiences out of the water. In Germany, a cake can only be classified as a Schwarzwälder Kirschtorte if it contains kirschwasser (translates to 'cherry water'), a specialty liquor made in the Black Forest region of Germany from sour cherries. The liquor is added to the layers of chocolate sponge cake, giving it a very distinctive taste, before being stacked and filled with cherries and whipped cream, and topped with cherries and chocolate shavings. Can you say YUM?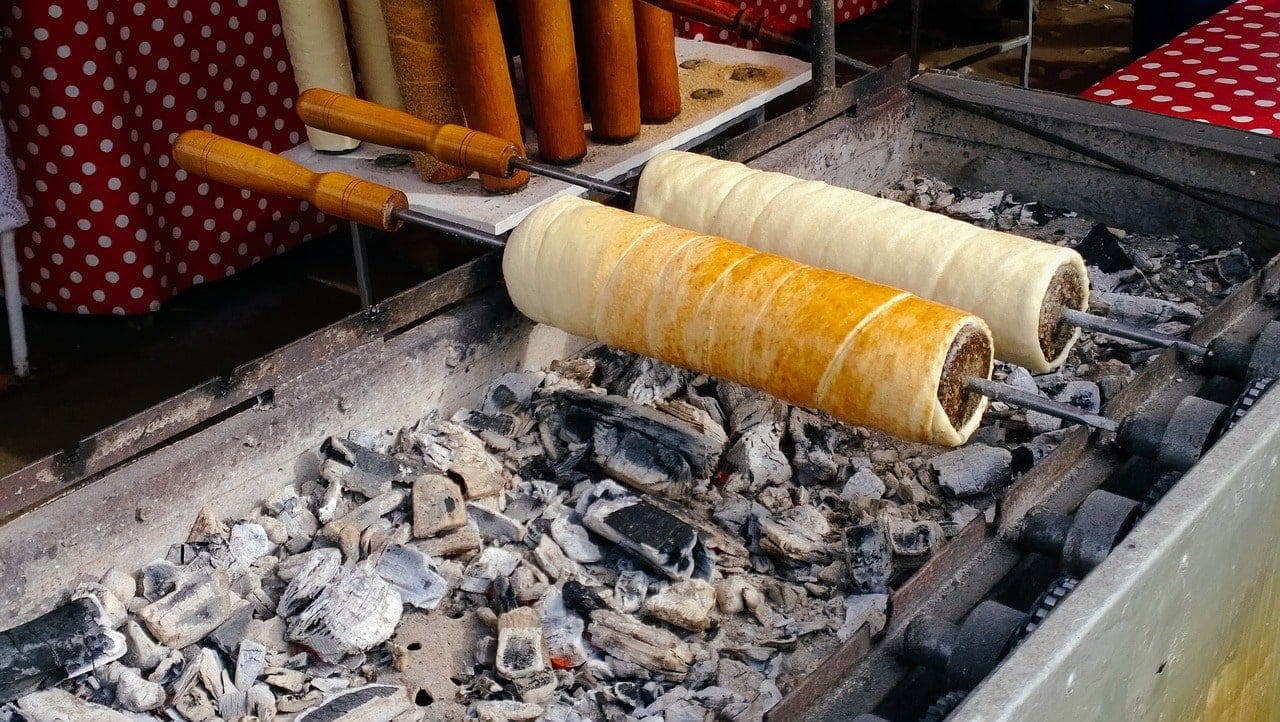 Hungary – Kürtőskalács
This Hungarian treat dates back to the 18th century, but today it's most commonly seen as a street food or sold at festivals. Kürtőskalács, or chimney cakes, are made of long strips of sweet, yeasty dough, which are wrapped around a wooden spit, rolled in sugar, and roasted over hot coals until the dough bakes and the sugar caramelizes on top to create a shiny and crispy crust. The result is a long, round, hollow cake that looks a lot like a chimney, that can be eaten by pulling apart the spiralized layers. Kürtőskalács are best eaten warm or hot, and can be served plain or topped with nuts, chocolate, cinnamon, or any other topping. During the summer, they can often be found filled with whipped cream or ice cream.
Spain – Crema Catalana
The French get all the credit for the crème brûlée, but there are many other countries who lay claim to the recipe, and Spain's northeast region of Catalonia is one of them. While it is quite similar to the French version, crema Catalana is made with egg yolks, sugar, cinnamon, milk, and corn starch, as well as lemon zest. This gives it a distinctly different flavor from the cream and caramel version of Spain's northern neighbor, full of citrus and with a much different texture. Additionally, the dish is broiled rather than torched, which allows the top to caramelize and the entire dish of custard to heat as well. In Catalonia, crema Catalana is often served around St. Joseph's Day (March 19), which is the country's version of Father's Day, and so it is also sometimes called crema de Sant Josep.
Conclusion
Wether you're traveling to see something new, visiting family overseas, or you're on the journey of a lifetime to discover yourself – we suggest adding some foodie pit stops to your itinerary. Trust us, you won't be disappointed in these desserts!
If you want to host a trip and get paid to travel and eat, we can help make your dream a reality! TrovaTrip is a travel platform and marketplace that brings together content creators and their communities in destinations around the world. It's fun, easy, and will help you build real-life connections with your followers. Apply to become a Host here.