Benefits of Hosting With TrovaTrip
We'll plan your adventure so you can focus on enjoying it.
Group travel is an incredible way to get connected, see the world while strengthening your brand and generating a repeatable revenue stream. Hello travel goals!
Now if you do it yourself, you'll have to scout the locations, find transportation, research the accommodations and plan each day's itinerary. Oh, and that minor detail of learning a new language. Yeahhh, it's a lot. Amongst the many benefits of working with TrovaTrip, you don't have to get bogged down with a million and one details.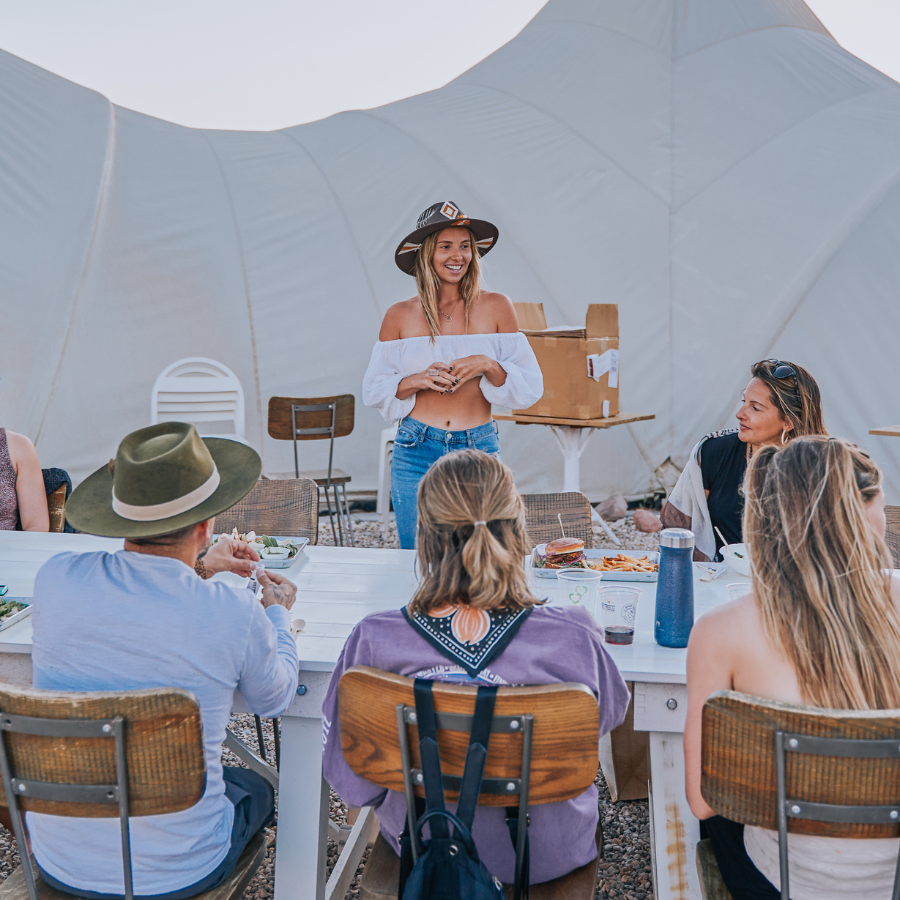 Host With TrovaTrip vs. Do it Yourself
| Create Account | Hosting With Trova | Do it Yourself |
| --- | --- | --- |
| Audience research tools | | |
| Manage end-to-end trip planning in one place | | |
| 150+ itineraries in 40 countries | | |
| Payment processing & handling | | |
| Pre-trip communications & customer service | | |
| Local Guide throughout entire trip | | |
Host Earnings Calculator
Wondering how much you can make by hosting with TrovaTrip? Use the Host Earnings Calculator to view your earnings potential. Getting paid to travel the world with your audience has never been easier!
Trips a Year
Potential Yearly Earnings
*Earnings are based off an average of all TrovaTrip Hosts, calculated June, 2022. Actual earnings may vary.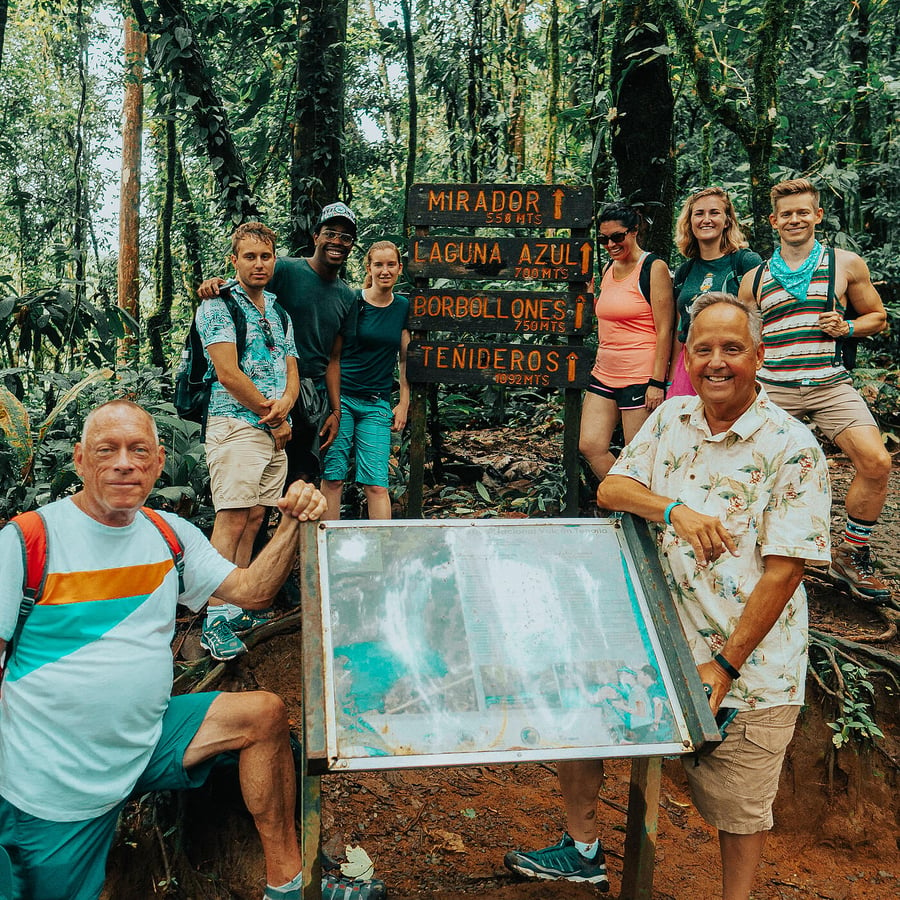 Why Host with TrovaTrip?
Form meaningful connections with your community.
Earn repeatable income while traveling the world.
Experience stress-free hosting—each trip has a certified guide plus all activities and accommodations have been thoroughly vetted so you can simply show up and be a great Host. In other words, you do you.
Establish yourself as a thought leader within your space. Offer in-person workshops and only prepare for what you'll be teaching—we've got the dedicated space covered.
Capture unique and engaging content that makes your brand stand out and helps to attract new partnerships.
How TrovaTrip supports your success as a Host.
1. Audience surveys
We will provide you with a unique survey link to help understand your community's interests, budgets and more. This data allows you to find the sweet spots for pricing and destinations, making planning the perfect trip a breeze—ahh.
2. Itineraries and destination selection
With 49 countries and 150+ itineraries, each experience adheres to TrovaTrip's high safety, sustainability and ethical standards. Once you pick an itinerary, you can confidently plan your trip and share it with your community. Then, let the trip countdown commence!
3. Designing your trip page
To save you time, TrovaTrip has provided an in-depth description for each itinerary. Personalize your trip page by uploading custom images, adding your bio, or editing the trip description to add your personal spin. Offering workshops? Can't wait to see what you have in store! Add details to let your community know what to expect.
4. Trip pricing strategies
Once logged in to your TrovaTrip account, view your community's budget and test out our easy-to-use pricing calculator to help set the trip price and determine your earnings. You're not the only one who hated math in school–let us help.
5. Traveler communications
We will provide group chats so you can message your Travelers before and during your trip. No need to slide into anyone's DMs. Plus, we handle the customer service and pre-trip communications to make your life easier.
6. Manage multiple trips
Hosting multiple trips? We love to see it. Use the portal to easily manage bookings, view Traveler details and monitor earnings in real time. You even have the ability to approve each booking and create waitlists for sold out trips.
7. Reach a new audience
Get exposure to our entire network when your trip is listed on the TrovaTrip marketplace. For additional reach, tag us on social media so we can help promote your trip. We are @trovatrip on Instagram.
8. Grow your business with TrovaTrip
Build a go-to-market plan using the TrovaTrip platform. Our researched best practices will help you successfully promote and sell your trips. While on the trip, connect with your Travelers over shared experiences they will talk about for years. Not only does this boost brand loyalty, it gives you a ton of travel cred.
9. Offer workshops for your community
Create an immersive travel experience by sharing your knowledge via workshops. Whether you're offering yoga classes, live photo editing seminars or creating fitness challenges, workshops make your trip stand out and add significant value to your brand. Plus, extra credit for learning stuff on vacation!
10. Know you're covered by insurance
Give yourself peace of mind knowing that as a Host, you're covered by our comprehensive international and domestic general liability insurance policy. Our insurance policy covers liability exposure up to $7.5M. You're protected from legal issues that could arise from a Traveler getting hurt or suffering loss of belongings and more.
11. Packing lists plus country do's and don'ts
From knowing what to pack to guidelines about cultural norms for each destination, the TrovaTrip platform is here to help you get prepared and ensure your trip runs smoothly.
12. Local guides on the ground at each destination
With a trusted local guide on the ground in each of your destinations, you're always in good hands. Safety and respect are our top priorities and our guides and Operators are thoroughly vetted to adhere to our guidelines for sustainability and ethical tourism. We're lowkey obsessed with our guides and Operators—and think you will be too.
13. TrovaTrip Community Guidelines
We want to do our part to ensure you, your brand and your Travelers stay safe. Our comprehensive Community Guidelines ensure that Travelers, Hosts and Operators play nice. Trolling or slandering will be immediately shut down. You also have the ability to review and approve or deny your Travelers before they're confirmed so you can feel comfortable with everyone on the trip.