Selling Through the Holidays
How to successfully plan, promote and price your trips for the holiday season.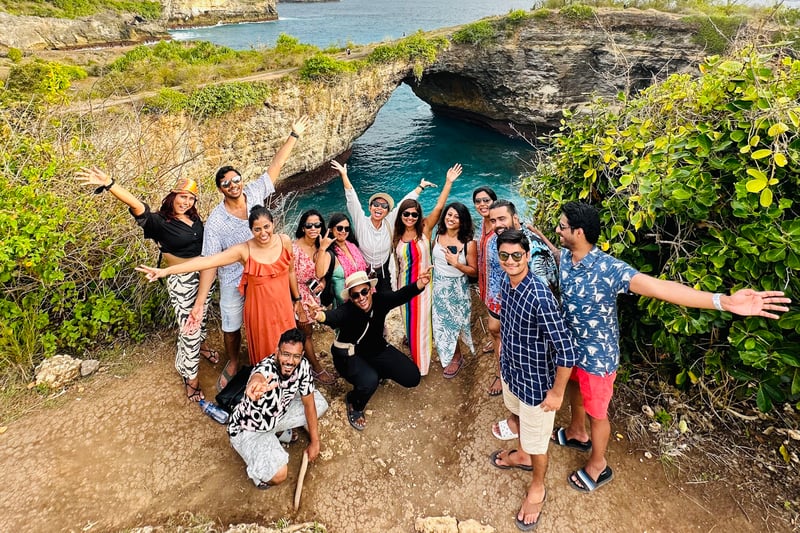 TrovaTrip Host @kritika_grol with Travelers in Bali, 2022.
Wondering how to promote your trips through the holiday season to cut through all the holiday noise? Check out this list of tips from other fellow Hosts as well as our TrovaTrip team.
1. Plan
You're bound to be juggling many brand promotions and competing with other creators pushing their own holiday promos. So start now, map out a plan for promoting your trip and stick to it! Here are some tips that will help you stand out when crafting your promotions:
Rethink your messaging.
"Treat yourself!"
The holidays can be a busy time when we're focused on others and self-care can go by the wayside. Empathize with your audience by acknowledging that the holidays are busy, but remind them about the importance of doing something for themselves this holiday season.

An added bonus? Highlight any awesome itinerary highlights or workshops you'll be leading to really drive home the value of your trip. The more information you can give your audience, the more confident they will feel about booking!
"Experiences over things."
The holidays are a great time to remind people that the experiences they have, and the memories they create will carry them further than physical possessions ever will.
Ask your audience if they remember 5 gifts they recieved for the holidays last year, and then ask them to remember the last trip they took with their friends. Chances are, they can recount their last vacation in a snap. The socks grandma got them for Christmas are easily forgotten.
Leverage holiday spending trends.
Black Friday and Cyber Monday
It's no secret consumers are in a buying mindset come Black Friday and Cyber Monday. Compete with the noise by offering a discount of your own!
You can share a limited-time discount that will come out of your earnings for those who book within a given window. Just ask your Account Manager or our Inbound Sales Specialist to set you up with a code! They will review the discount potentials with you and set up the expiration date.
Or, if you don't want to offer an additional discount, highlight your early bird savings and remind them that only a limited number of spots are available at this price.

Giving Tuesday
Rather give back? Consider donating a percentage of your earnings to a non-profit of your choosing. Or, you can always highlight that TrovaTrip contributes 1% of all bookings to Cool Effect, an organization that works to offset carbon emissions.
TrovaTrip Host @onegirlwandering with Travelers in Scotland, 2022.
2. Promote
After creating your high-level plan, it's time to get down to the nitty-gritty. Let's dive into how and when to promote.
Plan for once a week.
During the holiday season, you may find yourself wondering, "How much promotion is too much?" Our top Hosts recommend once a week.

Remember that your audience isn't online as much as you are, and they consume content in different mediums. This means posts, reels and stories won't be seen by all your followers at all times. It may feel like you're posting a lot of the same info across different platforms, but don't worry too much about oversharing—it's important that you reach your audience in their preferred format.
Get creative with your methods.
The best promotions have the ability to drum up the excitement while promoting in a way that's authentic to you and your brand. Try some of these tactics for a fresh take on trip promos:
Share reels about the destination your trip will be in from other accounts. This will help channel your audience's FOMO and get them to envision themselves there.
If you've run trips in the past, focus your marketing on past successful trips. Show validation of how these trips work and include testimonials from previous Travelers to build trust.
Run polls or Q&As about audience pain points on why they're hesitant to book, then address them publicly to alleviate doubt.

For example, if a Traveler says they can't afford the trip. Do a post explaining the ability to pay over time with Affirm*, or only 25% down is needed to book. Knowing that there are financial options helps alleviate Traveler stress - big time!

Reply to DMs with voice memos instead of text for an added personal touch.
Remind Travelers that you're there for them and provide helpful tips on when to buy plane tickets or what to pack.
Focus your promotions around the community aspect of your trip. What are your Travelers looking forward to? What are they hoping to gain from this adventure? Why are you looking forward to connecting with them?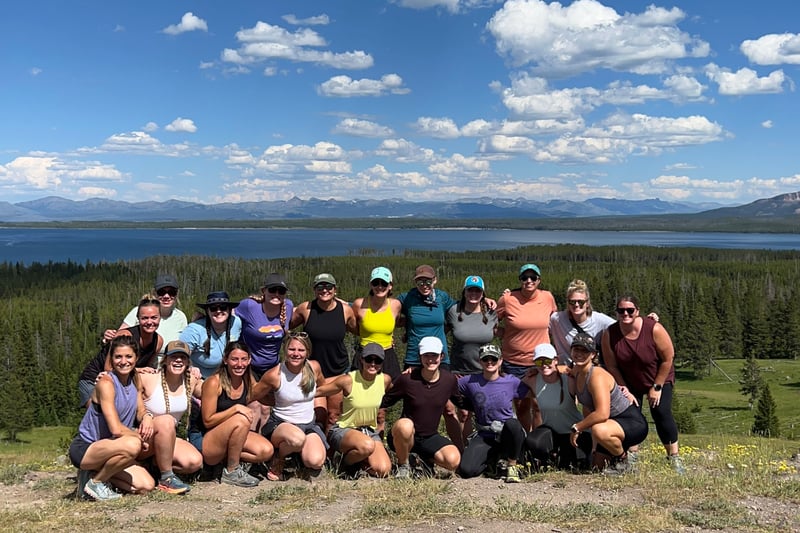 TrovaTrip Host @jordos_world with Travelers in Yellowstone, 2022.
The holidays are upon us, but that doesn't mean you have to hit pause on the planning and promotion of your trips.
Selling travel through the holidays just means making little adjustments to your marketing strategy, and these tips from the pros will help you do it right. Now, let's get to promoting!
---
*Visit trovatrip.com/about/pay-over-time to learn more. Subject to eligibility. Payment options through Affirm are provided by these lending partners: affirm.com/lenders