How to Prepare for Your Trip as a Host
Things to keep in mind before, during and after your trip.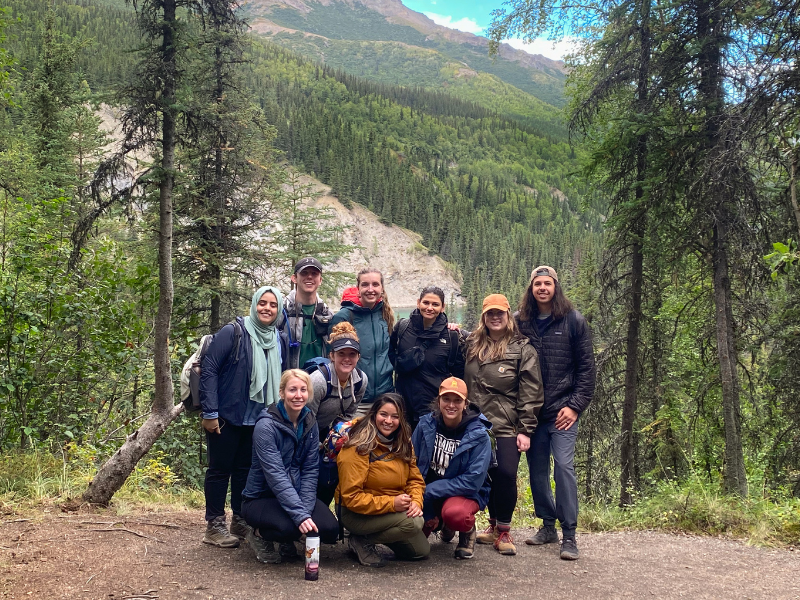 TrovaTrip Host @ryanspurvis hiking with Travelers in Alaska, 2022.
Hosting 101.
It's an exciting time—your trip is just around the corner which means you'll get to meet your Travelers soon and explore somewhere amazing. With all this anticipation, you may find yourself wondering what the expectations are for you (as a Host) while on your trip. No need to stress, we've got you covered. Read on for how to deliver the best experience possible for your community.
Before your trip.
Start forming connections early by engaging in the group chat.


Share packing tips

and review the itinerary.

Ask your Travelers where they are coming from. If anyone is leaving from the same airport, they can get connected!

Educate Travelers on the important deadlines leading up to your trip to ensure they don't miss any.

Final payments are due 90 days prior to your trip*.

Typically, 50 days prior to the trip start is the deadline for bookings and purchasing add-ons (optional activities, additional nights in the hotel).

Empower your Travelers to log into the portal to see their remaining balance, view their trip preparation guide and sign up for add-ons.

Begin to think about how you will set boundaries with your Travelers by asking yourself:




What personal stories am I comfortable sharing?
What aspects of my personal life are off-limits in case someone asks?
How much free time per day do I need to make for myself?
What can I do to protect my energy while traveling?
Do I need to carve out time for work?

Map out your workshops.

If you are hosting workshops, plan the agenda and content ahead of time.
Check your trip page to see if you have any workshops included, and confirm the length of each workshop and what days they occur.
Offering informal workshops? Ask your Trip Coordinator which days are best to fit them in.

Plan out where you want to take group and personal photos ahead of time.

You should enjoy taking your own pictures throughout the trip, but understand that your group might want to take photos with you too!
By planning ahead, you can carve out moments during downtime to take personal photos. That way you can be present and not have to worry about capturing content during group activities.
Need some ideas for photo ops? Overlooking Machu Picchu in Peru, Mount Batur in Bali, Exit Glacier in Alaska, etc.

Contact your Trip Coordinator if you have questions about the itinerary and the best days to capture content on your own vs with the group.

Utilize your Trip Coordinator

.

A member of our Trip Experience team will introduce themselves about 50 days prior to your trip start date. Your Trip Coordinator will be your main point of contact up until your trip starts, at which time it will change to your local Guide.
Come prepared with questions about your trip and the itinerary on your pre-trip call. Remember, no changes can be made to the itinerary, but this is your opportunity to get your questions answered.
Make sure to add all your necessary documentation (i.e. passport info, travel form, etc.) to the portal in a timely manner. If you forget, your Trip Coordinator will be there to follow up.

Review our Community Guidelines

to make sure you know what is expected of you as a Host as well as what is expected of your Travelers while on your trip.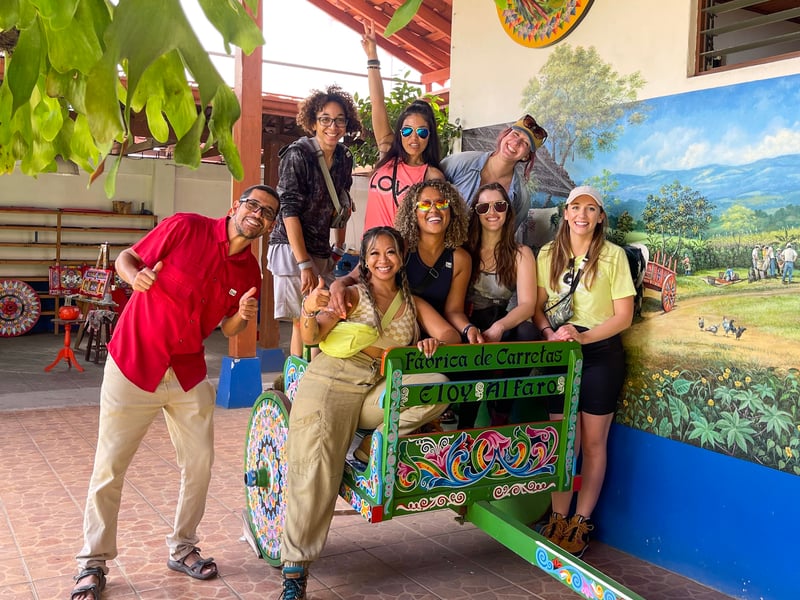 TrovaTrip Host @withrubina with Travelers in Costa Rica, 2022
During your trip.
Be present and enjoy the moment! Engage with your Travelers and participate in the included activities.

If you have to work, try to do this during the optional activities or during your downtime.

Break the ice by asking questions at group dinners like, "What brought you here?" to get everyone to open up.
Let your local Guide show up and do the job they were hired to do! Their responsibilities include:

Leave all the coordinating to them, your job is to have fun and relax with your Travelers.
This includes organizing transfers to and from activities, rallying the group to get from point A to point B, answering destination-specific questions (i.e. where's the nearest ATM?), etc.
Have questions about the timing of an event? Wondering what to do if someone gets sick? Questions about dinner plans and reservations? Talk to your Guide.
We recommend that you meet with your Guide for 15 minutes in the morning or the night before to discuss what the day is going to look like and get your questions answered in advance. When the group arrives, you'll be up to speed on what to tell your Travelers.

Please note that your Guide is the authority on the trip and if any Traveler fails to comply or interferes with the well-being of the group, they may direct a Traveler to leave the trip immediately with no right of refund per Clause 5.17 in our

Traveler Terms.

As a reminder, no changes can be made to the itinerary that requires incremental costs.
Activities and restaurants for provided meals are already set and cannot be altered or cancelled.
If a Traveler wants to opt out of an activity or meal, that's fine. Just let the Guide know.
Similarly, if there are meals included on your trip, it's best practice not to remove them last minute as it disrupts the Traveler's experience and they have already paid for them at the time of booking.
Interested in a reunion trip? Ask Travelers where they want to go next to begin planning.
In the case of an emergency, notify your Guide who will walk you through crisis management and will reach out to TrovaTrip headquarters.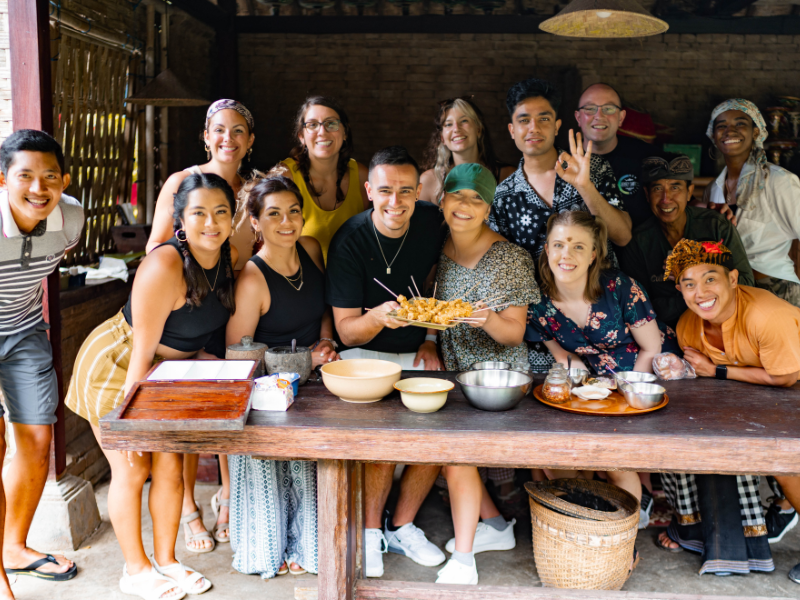 TrovaTrip Travelers in Bali with Hosts @cost_n_mayor.
After your trip.
We will provide a link to a Google Drive folder so everyone can share/access content from the trip. Add your content and encourage your Travelers to do the same. The more the merrier!
Start your own group chat after the trip without the TrovaTrip Admin so everyone can keep in touch.
Share your trip feedback with the TrovaTrip team. If something went well (or didn't) we want to know about it so we can keep making our experiences better!
*The deadline for Travelers to pay their trip balance is 90 days before the trip start date for trips booked after November 14th, 2022. Those trips booked prior to November 14, 2022, are due 60 days before the trip start date.