How To Be A Great Host Part 2: During Your TrovaTrip
Everything you need to know to crush your group travel goals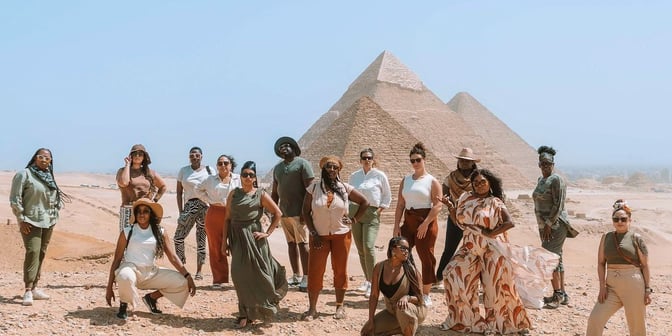 This is it. The moment has arrived. Your trip is officially about to begin! After months of planning and promotion (and chatting and bonding and leading and nurturing), you're finally about to have a chance to relax and explore without a care in the wor—wait, what? It's not time for that?
In Part 1, we talked about what a Host can do before a trip starts to set themselves up for success. And while it's true that most of the "work" happens pre-travel, there's still plenty you can do once you're on the ground to take your group from 🙂 to 😁. Think about it like this: you've brought the people to the destination. Now it's time to become, in the words of Host Lindsay Mukaddam, the "Bringer of the Vibes." So read on and find out how to do the damn thing!
---
Key takeaways
---
Watch this webinar recording to learn from TrovaTrip Super Host Lindsay Mukaddam, @onegirlwandering!
💡Trova Tip: Download the pdf version to refer back later!
Set the tone
Can you keep a secret? (Nothing crazy, we didn't accidentally find Tupac on a TrovaTrip.) It's just a travel thing that people don't always like to talk about. Your trip is not going to be perfect. At some point, something is bound to go wrong, after all it is travel! When it does, a Host is often the make or break between order and chaos.
There's a good chance that some of the folks in your group have never traveled before. They may not have a clear idea yet of what constitutes a serious issue and how to react. And, TBH, well-seasoned Travelers may not always handle things calmly either. Whatever anyone's level of experience though, it's only natural that they'll look to you–the person who's established themselves as the group leader–for cues on how to behave. And in general, if you respond to those inevitable bumps in the road with a good attitude, they'll do the same. That doesn't mean you should be a real-life "This Is Fine" meme, but keeping things positive when possible and seeking answers when necessary can help everyone navigate the rough patches.
Another thing to remember in these situations is that you're not alone, and it's not on you to actually fix the problem. Your local Guide is trained to handle emergencies or unforeseen issues, and step in with pre-planned solutions. Travelers often mistakenly believe that Hosts and/or Trova are responsible for how the trip itself is going, but the reality is that the on-the-ground experience is controlled by the Operator. If someone comes to you with a complaint, the best approach is to gently redirect towards the local Guide and let them use their expertise and connections to solve it. Really, as long as you keep folks from going full Lord of the Flies until then, you'll have done everything that a great Host should.
If there is something you feel like your Guide didn't handle well or if you have additional concerns while on trip, you can always reach out to your Trip Coordinator on Telegram or at experience@trovatrip.com. But support isn't limited to in-the-moment troubleshooting. You will have a post-trip feedback call with your Account Manager so we can learn what went well and/or not so well. Either way, it's your honest feedback that lets us know if what we're doing is working, or if something needs to be improved for trips to come. We listen to each and every review from you and your Travelers. After all, you and your group deserve a world-class travel experience!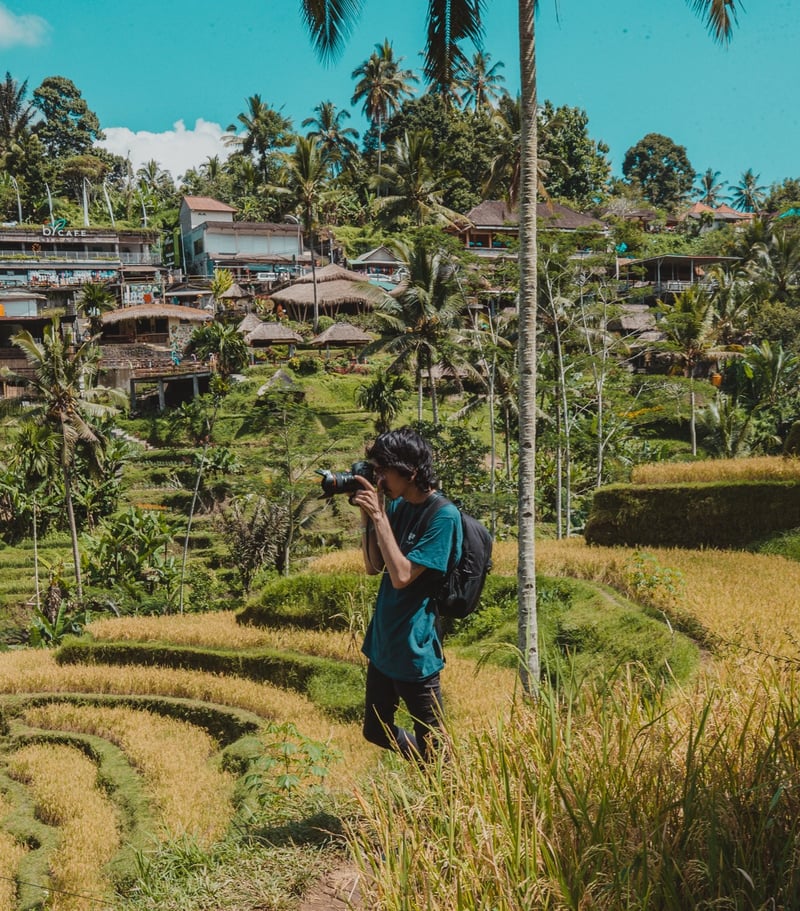 Stay on track
It's easy for Travelers to get caught up in making new friends or filling their camera roll with amazing pictures, so transferring from one activity to the next can sometimes feel like herding cats. As a Host, helping to keep the group on schedule ensures that the trip people paid for is the one they get, and that no activities end up feeling rushed. So send a group text or tap shoulders IRL to get your group's attention and keep things movin'.
There's really not much more to say about this point other than being on time is cool. Not everything's a long, in-depth section. #IKYK
Navigating foreign currency
No matter where you go, even hiking through Patagonia or camping in Yellowstone, having cash on hand is important. Of course, like most things money-related, the specifics around it tend to be a little confusing, so clarifying the basics can help your group avoid awkward situations. 💸
First things first, we recommend getting local currency before you travel if at all possible. It can also be done once you arrive, but taking care of it at home gives you and your Travelers time to shop around for the best rate and skip the madness of trying to find a bank or currency exchange when you land. And, while using a credit card does mean no worries about counting out foreign money (hello, social anxiety!), it can slow down the pace of travel and sometimes expose you to foreign transaction or conversion fees.
Check out this article for helpful money travel tips!
The next big money question most Travelers have is about tipping. It's only natural considering the various drivers, hotel staff, Guides, waiters, and other service folks you'll encounter. Trova includes information about tipping in the trip prep area of our site and will also include guidelines in your Telegram group chat, but it's always helpful to remind everyone of the local tipping etiquette once you're on the ground. Or, even better, let them see you tip so they can follow your lead and marvel at your casual yet worldly ways.
In addition to tipping throughout your trip, you'll also want to tip your local Guide when it's over. This can get a little hectic with multiple people and departure times, so as the Host, we recommend you take point. Collect tips beforehand and present them to your Guide as a single gift from everyone. This is a wonderful way to avoid the chaos and say a heartfelt thank you as a group and show your hardworking Guide your appreciation—because gosh darn it, they've earned it.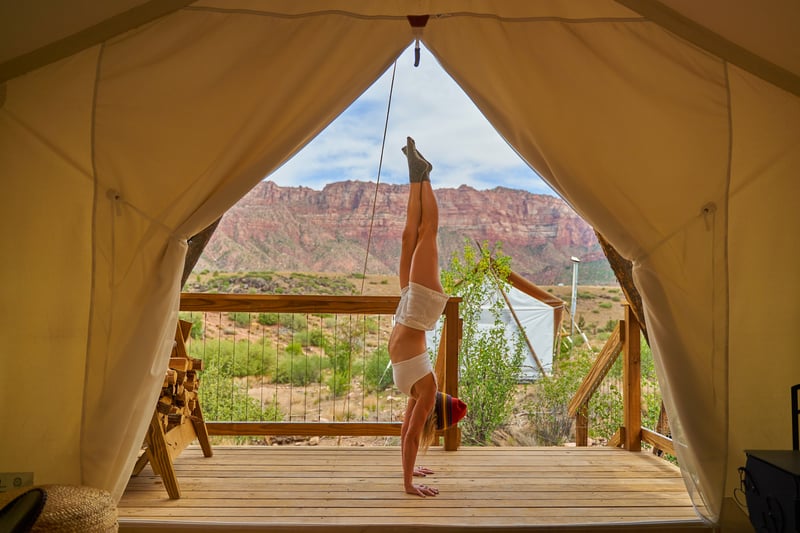 Take care of yourself
Being a Host means juggling priorities—deadlines, payments, personalities—and sometimes, it can be easy to lose sight of the most important one of all: yourself. ❤️
We've said it before and we'll say it again, the Host is the most important part of the whole travel equation. Without you, there's no group, no shared interests, and honestly, no trip. It's a fun role but one that comes with responsibility and, oftentimes, Hosts get so caught up in the needs of others that it leads to burnout.
So for those of you who need permission to take some alone time or be the first to go to bed, consider it granted! Leading a group doesn't mean babysitting, and listening to your body's signals for when it's time to take a step back can help you be at your best when it really matters.
Taking care of yourself doesn't just mean physically, either. As awesome as it is to bond with your community, you're also here to grow your brand. That means carving out time to create and promote content. Giving folks at home a big ol' dose of FOMO will generate more interest and more bookings for future trips, so don't forget to consistently upload while on-trip and tag Trova for maximum reach.
💡Trova Tip: When you take that time to yourself, whether it's to recoup or work, be mindful of planning around shared group experiences like activities, meals, etc. so your Travelers can still enjoy hanging out with you. After all, you're probably the main reason they booked this trip!
Bonus!
Even after your trip, there's still something you can do to ensure that your Travelers feel heard and set yourself up for success in the future. After everyone's had time to get home and unwind (but while that group travel high is still nice and fresh), reach out and ask them to complete the review form that Trova will send via email. We know that taking the time to write reviews can be a pain in the 🍑 on both sides but, trust us, these reviews are actually worth it.
Travelers will receive a $100 credit towards a future trip and Hosts (the ones who follow the advice in these blogs anyway 😉) will get a bunch of reviews singing their praises. Those reviews + additional content = the perfect springboard to start promoting your next trip.
Plus, if anything was less than amazing, it's crucial we, and you, hear that constructive feedback to make the experience better for groups to come.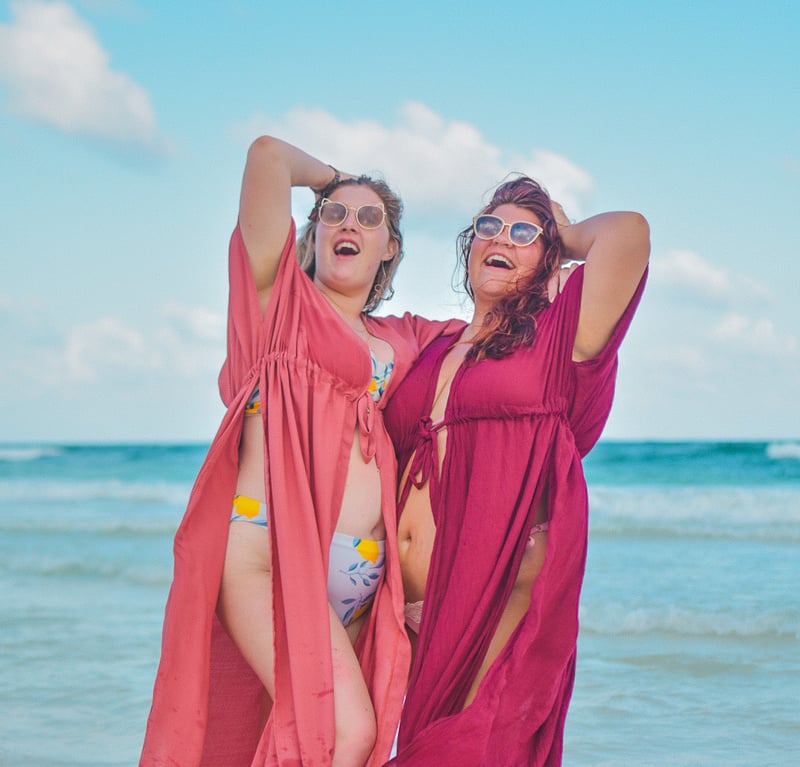 Greatness is waiting
As we come to the end of this series, there's just one last thing to say. It's not a tip or a strategy—we've covered those already—but more of a promise, wrapped in a friendly reminder.
There's no one "right way" to go about hosting because every group is different. A truly great Host isn't someone who blindly follows the steps in this blog and Part 1, but someone who pays attention to the dynamics of the group and adjusts accordingly. Because when you deliver an experience that makes Travelers feel appreciated and cared for, they'll be more than happy to spread the word and take care of you.