Bali is Back! And Will Reopen for Travel April 1, 2022
Help jumpstart the economy of local Indonesian communities.
After 2 long years, Bali is finally re-opening for travel! Trust us, we could not be more excited. Not only is Bali one of the most beautiful places on Earth, it also has some of the friendliest people on the planet. Plus, your trip to Bali helps create a lasting impact for local communities. Especially after this long period where no visitors were allowed on the island.
Announced this month, Indonesia has eased up its travel restrictions for international Travelers. That's right, fully vaccinated Travelers can enter the island without having to quarantine upon arrival. If all goes well, officials intend to lift all quarantine requirements by April.
Travelers who received their full vaccination will be required to take a PCR test upon arrival. As long as the results are negative, they'll be free to explore the province. 3 cheers for negative results!
Residents are excited to welcome back tourists. We had a conversation with the Discova team in Bali to learn more. So let's get things kicked off with Tu Anh Le (Product Manager), Ms. Seruni (Operation Manager) and Ms. Ayu (Assistant Country Manager) from Discova.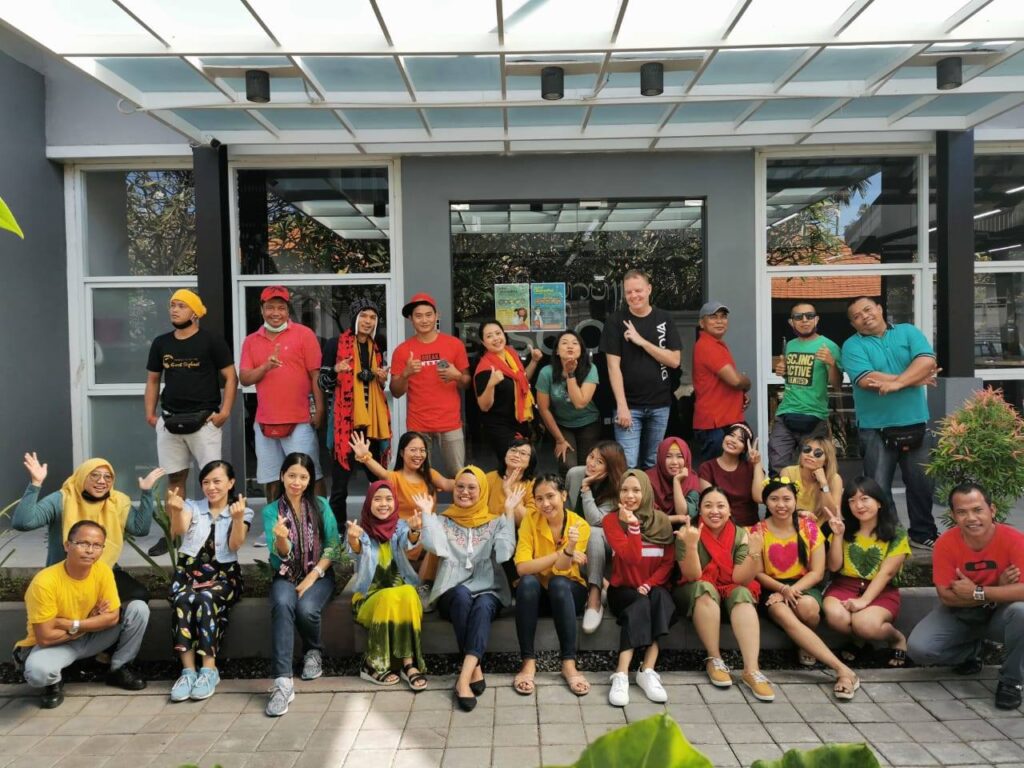 Hey everyone, it's so great to catch up with you finally! Can you start us off with a fun fact with us that most people might not know about Bali?
Ms. Ayu: Yes! A fun fact about the Balinese people is that we don't have family names. Partners don't take each other's names when they get married and children don't take their parent's name either.
However, the Balinese have a unique first name assigned by birth order in their family. the first born is always "Wayan" (the oldest), second born is "Made" (the middle), third born is "Nyoman" (the young one), and the last born is "Ketut" (unexpected one). For the fifth child on, the order repeats from the first one.
That's so interesting! We love learning more about other cultures. In fact, people often say the best way to experience a culture is through food. Is there a favorite Balinese cuisine we should try?
Ms. Ayu: The dish Lawar is a mixture of vegetables, grated coconut, and minced meat mixed with Balinese herbs and spices. It can be found in restaurants and local warungs (small family-owned cafés) all over Bali. It's so delicious and a local favorite, you have to try it!
We're drooling already – definitely getting that next time we visit. Speaking of which, amongst our Hosts and their audiences, your Bali trip is a fan favorite! Can you tell us more about what went into designing that itinerary?
Tu Anh: When it comes to designing trips for Trova Hosts and their audiences, we always like to learn more about the Host and their preferences to come up with the best options for everything from accommodations, to vehicles, activities, and even cuisine that would fit the most. This helps us to design the perfect experience for Hosts and their travelers.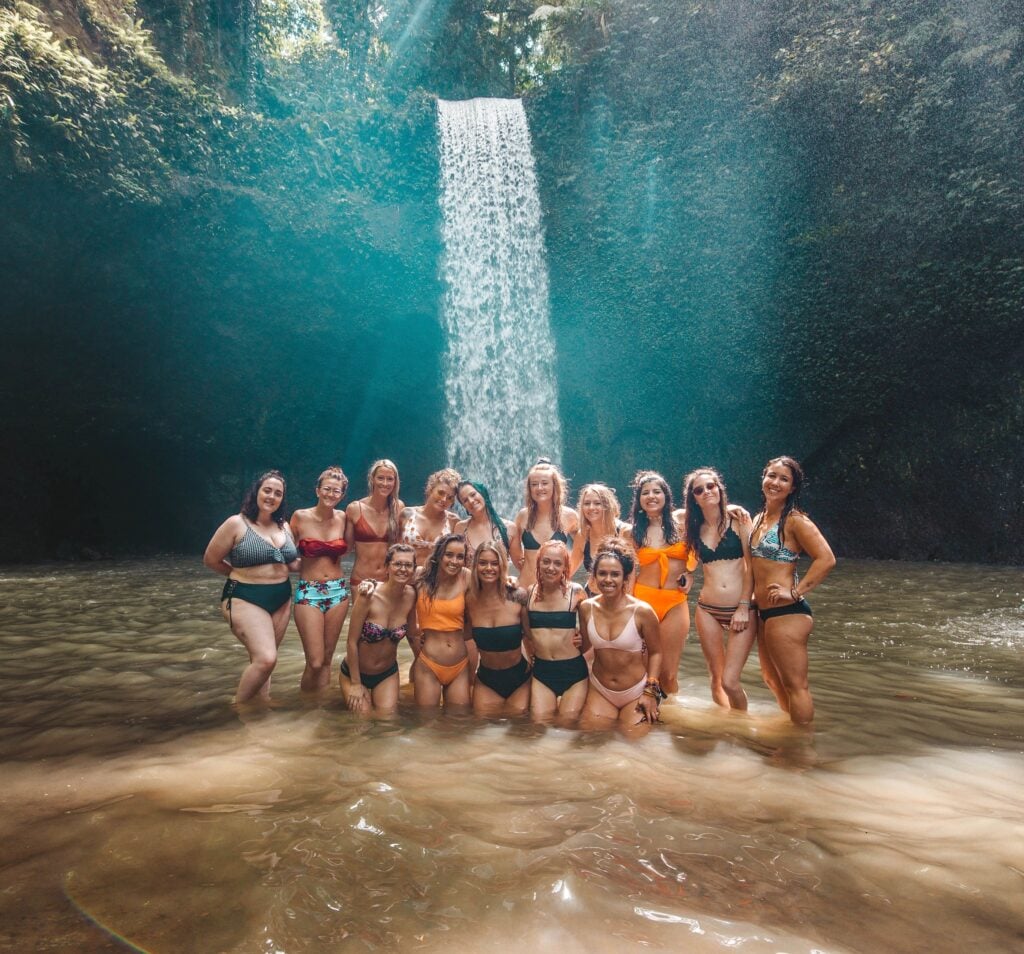 When groups visit Bali with Discova, what do you commonly hear from them?
Ms. Seruni: That it's totally worth it! We always hear positive feedback about our level of professionalism and that our travelers appreciate how seamless their experience was. We're glad our work shows we care and always try to go above and beyond to make our trips memorable!
The amount of thought and detail that you [at Discova] put into your work really does show you care, which probably stems from a true passion for travel. Can you share more on why you feel travel is so important to the world?
Tu Anh: We strongly believe that traveling is the best way to connect people around the world. Regardless of differences in their backgrounds, political opinions or religious belief systems, traveling has a way of bringing people closer together. Travel is so pivotal for every human's growth path – creating memories of the places we've been, people we've met, and sharing experiences on every trip.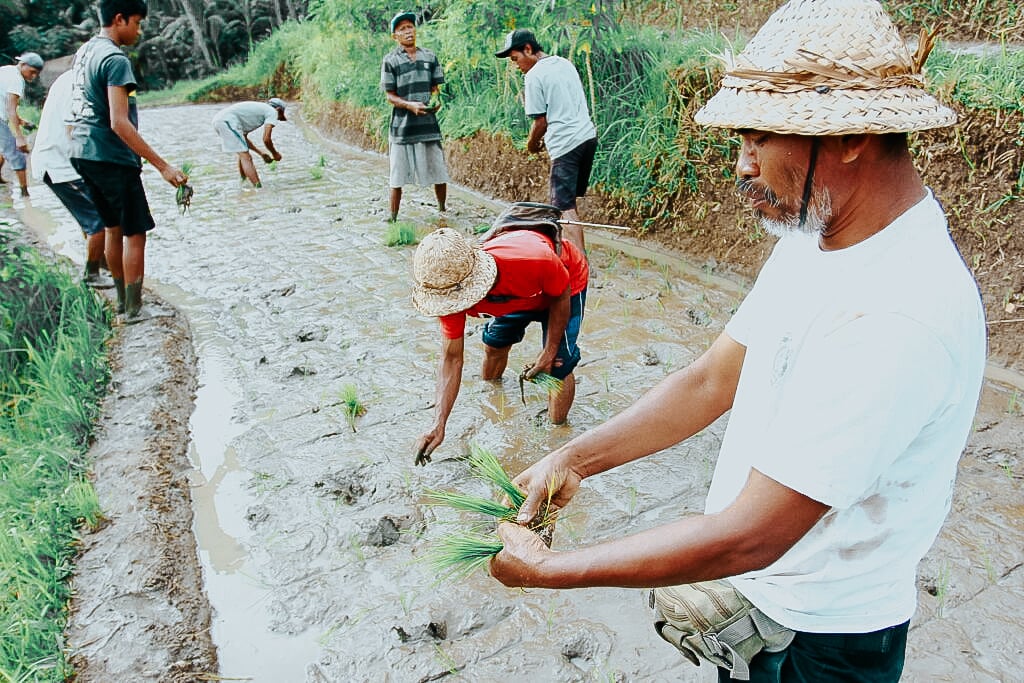 We couldn't agree more. Can you tell us more about the various initiatives Discova is running and how it's making a difference for the local people and environment?
Tu Anh: Our range of Local Life tours step away from mainstream tourism and into the heart of authentic Asia. Here, visitors share extraordinary connections and cultural discovery are intertwined with stories and smiles with the locals. At Discova, we embrace the philosophy of giving back and ensure that at least 25% of revenue generated through Local Life tours directly benefits local businesses.
This last year was tough, and with the pandemic resulting in reduced visitors, we decided to launch the Farm to Table Community Project to help support local farmers in Bali. Short-term, it will help farmers to innovate their techniques and move toward more sustainable farming.
The second phase of the project focuses on helping the local farmers sell their products by funneling them directly to our partners such as hotels, cafés, and restaurants. We hope to leverage our longstanding relationships with hotels and suppliers in the area to put them into contact with this community, thereby facilitating a supply chain.
Finally, our long-term vision is to help the local communities build their own businesses by providing activities like cooking classes, trekking, and cycling experiences to our travelers. This would generate more income for the local people and set them up for long-term success.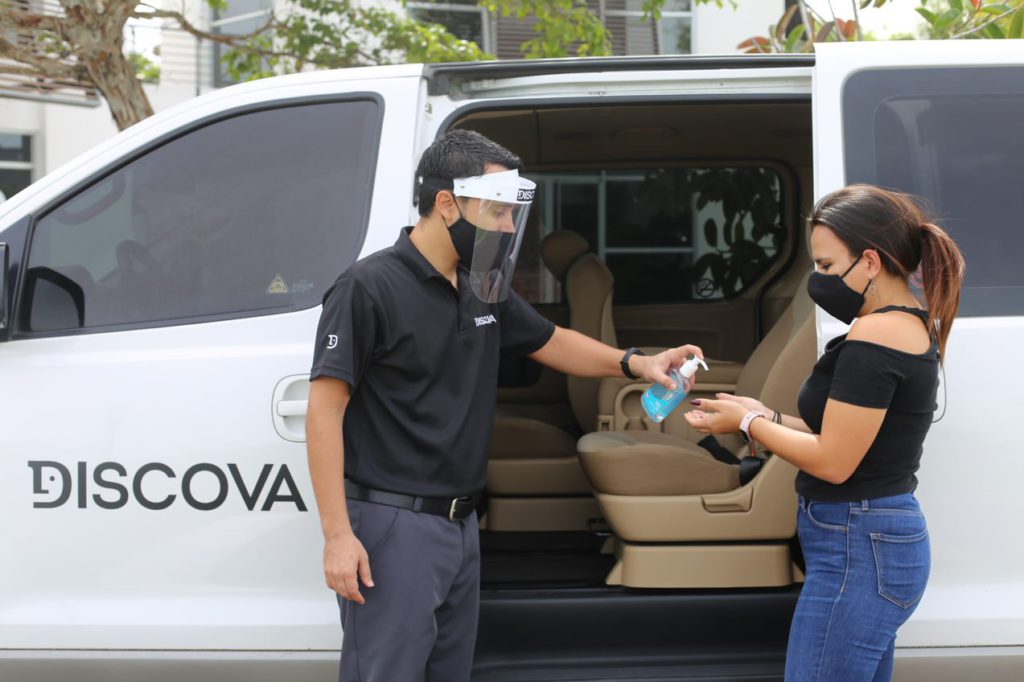 It's great to know that groups visiting Bali with Discova are making such a difference. As the world begins to reopen for travel and you welcome them back, what types of Covid precautions do you have in place to help keep visitors safe?
Ms. Seruni: Our Bali office has been CHSE certified, which stands for Cleanliness, Health, Safety, and Environmental Sustainability and is awarded by the Ministry of Tourism. We follow strict health and safety protocols such as enhanced cleaning procedures, mandating the use of personal protective equipment, social distancing, and temperature screenings to name a few.
Click here to see Discova's most up-to-date Covid policies.
It's great to hear you're taking those steps to protect your visitors and staff, we can't wait to be back in Bali with you. Speaking of which, what are you most excited about for the return of travel?
Ms. Ayu: Capturing precious moments in beautiful places with my camera! The memories you make traveling last a lifetime and are worth sharing.
Ms. Seruni: I just can't wait to be busy again. Funny enough, I miss the times when I needed to worry about delayed flights, traffic jams, and road-blocks!
Tu Anh: Seeing people gaining the freedom of movement back again. I'm looking forward to the physical and mental distance between people around the world fading away.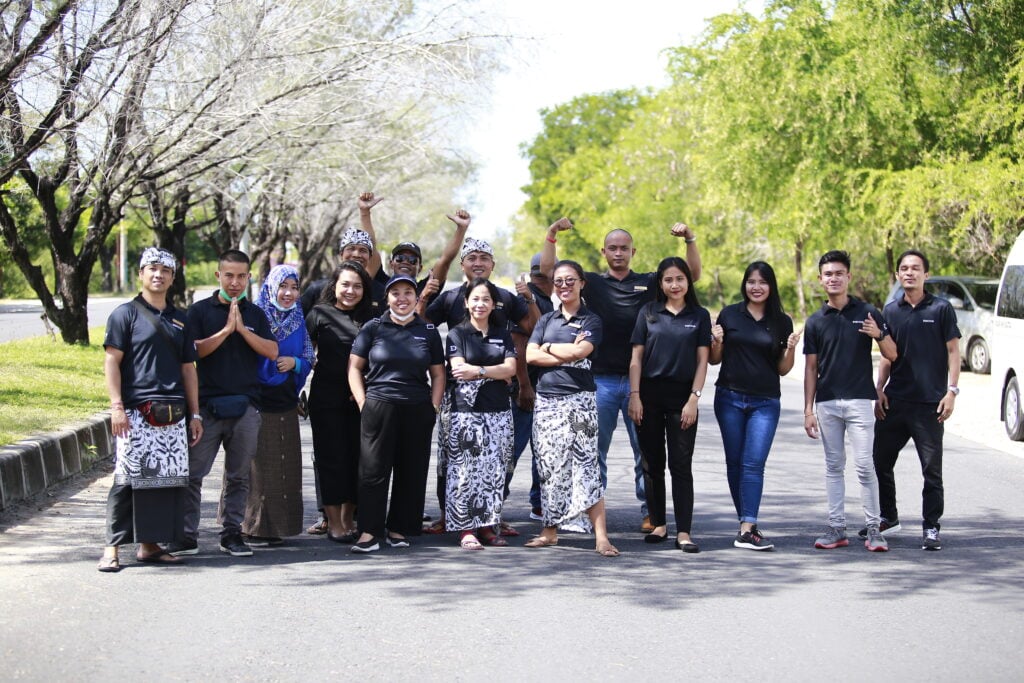 Last but not least, is there a special message you want to share with those looking to visit Bali?
Tu Anh: If Covid has taught us anything, it is the importance of valuing and caring for our mental health. It is said that Bali is the island of magical healing power so we look forward to welcoming people back where they will be well taken care of, physically and mentally.
Ms. Ayu: In light of the impact and changes caused by the pandemic, we are focused round-the-clock on the health and safety of all our guests. We seriously cannot wait to welcome you all into our country again! Till then, please stay safe, stay healthy!
Bali, here we come!
At TrovaTrip, our Operators undergo a rigorous vetting process, which includes everything from standard qualifications such as licensing, insurance coverage, crisis management systems and Covid protocols, to additional attributes such as waste reduction processes and fostering a responsible travel philosophy. We seek out partners like Discova who not only provide the best experience to our Hosts and Travelers, but also work to make a difference for the local communities and environmental sustainability.
Thank you again to Tu Anh, Ms. Seruni, and Ms. Ayu for giving us more insight into what the incredible trips with Discova are all about and making a difference in the world of travel. We look forward to seeing you in Bali soon!
One last thing
If you're interested in hosting a trip that makes a difference (and want to get paid to travel to places like Bali), we encourage you to get started by applying to become a TrovaTrip Host. We are always looking for Hosts who seek to travel with a purpose – could you be next?
---
Disclaimer: Requirements are constantly changing in the era of Covid-19 and while accurate at the time of revision of this posting (March 29, 2022) guidelines and requirements may change.
Please view these resources to stay up-to-date on the latest Indonesia travel information: