Your Packing List for Patagonia
What to bring and know before you go.
There's a reason people call Patagonia an outdoor paradise. Adventure-lovers gather here from all over the world to hike glaciers, climb picturesque mountains and view rare geological formations. This ecologically diverse region is in South America, split between some of the most beautiful parts of Chile and Argentina. Two rivers flow through Patagonia: the Colorado and Barrancas Rivers.
Here at TrovaTrip we want to make sure your trip here is as perfect as it can be. Packing for Patagonia needs to be taken seriously. The terrain can be rough and weather unpredictable. Use this as a guide as you put together your list.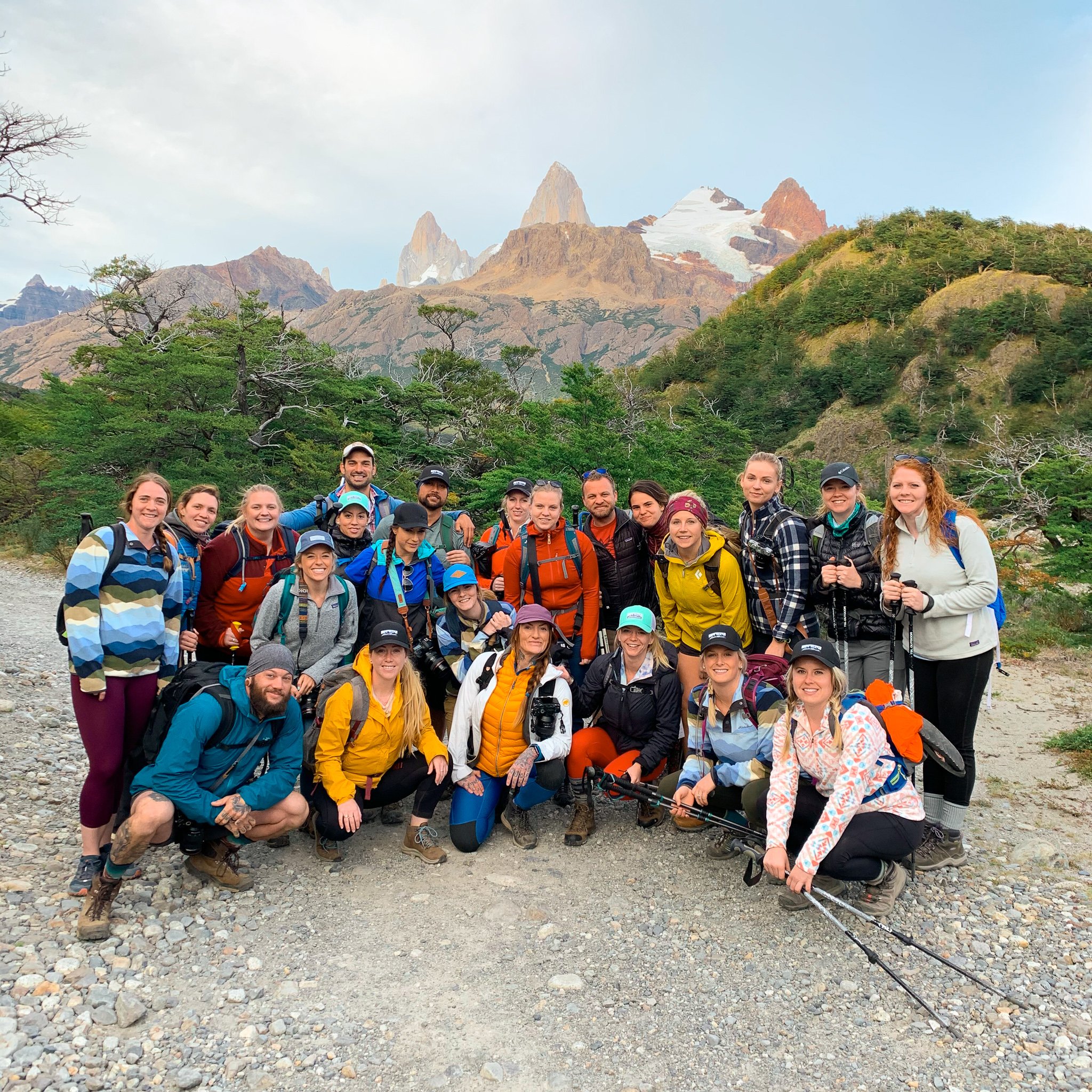 What to bring to Patagonia
Lots of layers - Bring layers to Patagonia because you never know what the weather will bring. Pack shorts, t-shirts, long pants, beanies, gloves, warm upper layers and a windproof/waterproof jacket. In winter, bring extra-warm layers, a puffy coat, snow pants and a waterproof shell.
Hiking Boots or Shoes - Make sure to include good hiking boots in your packing list for trekking in Patagonia. Be sure to break them in before you go. Also, remember to pack sandals to give your feet much-needed post-hike relief.
Hiking Poles - Hikes in Patagonia can be long with significant elevation gain. Spare your knees and bring hiking poles. Don't want to check your bag? No problem. Purchase poles in the country or just rent.
Sunblock with SPF - The sun is strong in South America and nothing can ruin a vacation like a sunburn. Protect your skin by loading up on SPF.
Protect Your Tummy - Bring some Pepto Bismol. Keep that stomach happy.
Daypacks - Daypacks with refillable bladders to keep you hydrated work wonders while hiking in Patagonia. Bring a pack with plenty of room for lunch boxes, sunscreen and clothing layers, too.
Entertainment - Download your media prior to departure so it's available when you're offline. Books, movies, shows and games are great for passing the time during long travel days.
Conditioner and Hand Lotion - Not all hotels provide conditioner or lotion, so remember to bring your own.
Hand Sanitizer - This will keep you sanitized and provide peace of mind.
Carry-On Bags - Avoid unnecessary baggage fees by carrying on. Plus, carry-on bags are easier to lug around between cities.
Packing Cubes - You'll be moving in and out of hotels frequently and these will keep you organized.
Reusable Water Bottle - Always stay hydrated. You'll have access to clean water for refilling at hotels.
Portable Chargers - Keep your devices powered–trust us, you're going to want to take a lot of photos.
Bug Spray - Mosquito bites are less common in these parts, but it doesn't hurt to have bug spray with DEET or Picaridin on hand to avoid bug bites. We want you healthy and happy on your trip.
Ear Plugs - If you're a sensitive sleeper, these are nice to have in case of a snoring roommate.
Laundry Soap - Single packets are perfect for sink washes when you're running low on undies.
Local Currency - Make sure to get some local currency. On average, you'll lose around 15% at the airport if you use the currency exchange. While many places accept cards, small local restaurants tend to be cash only.
Call Your Bank - Your bank may suspend your card if they suspect unusual activity. Give them a courtesy heads up to let them know when and where you're traveling.
And finally – always pack extra underwear! No really, pack extra underwear. You can thank us later.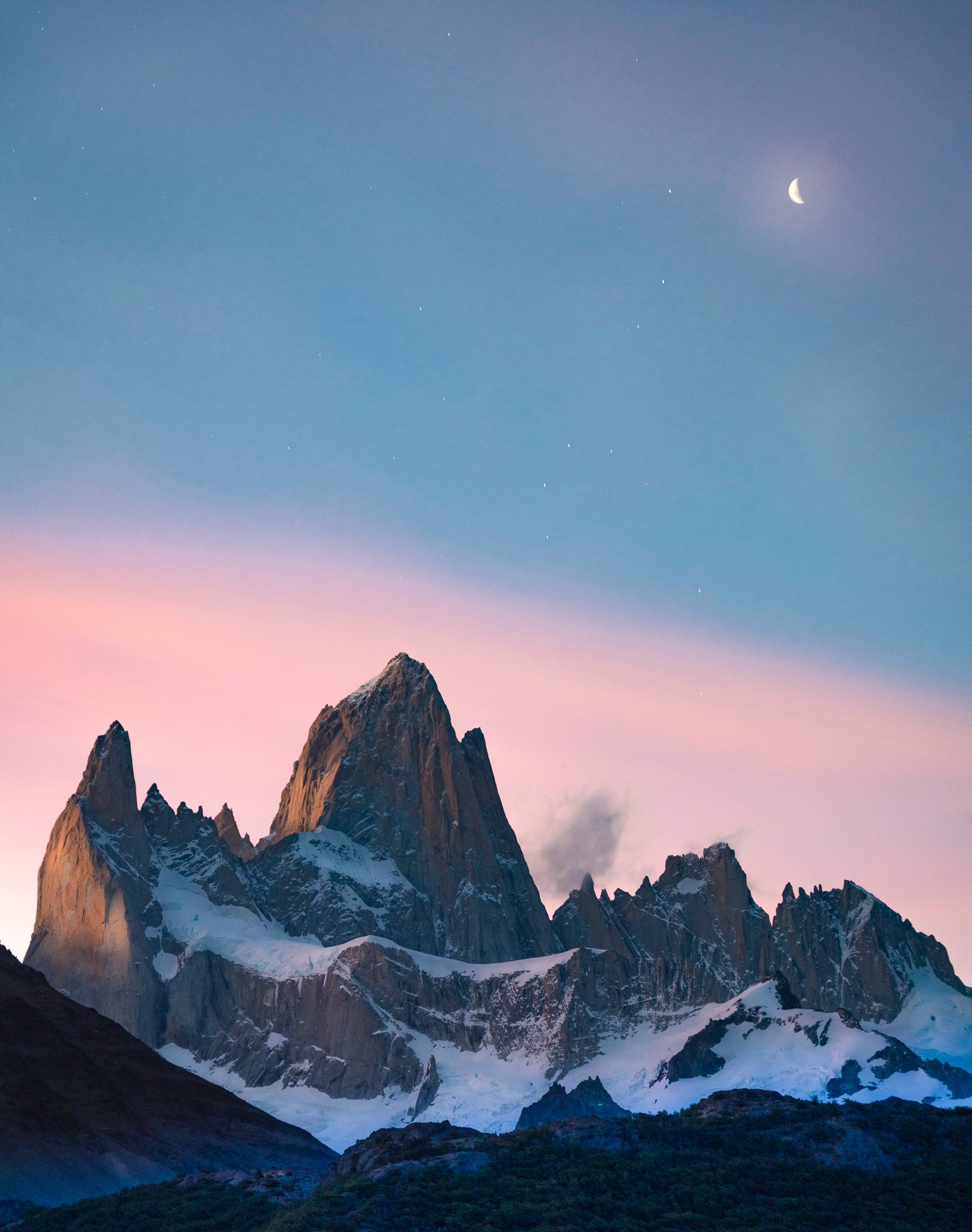 Quick facts about Patagonia
Capital city: Argentina: Buenos Aires // Chile: Santiago
Region area: 402,734 sq mi
Population: 1,999,540 people
Currency: Argentine Peso (ARG$) and Chilean Peso ($ or CLP)
Land Division: 90% of Patagonia is located in Argentina, the other 10% lies in Chile
Time Zone: Argentina Time - ART (UTC/GMT -3) AND Chile Summer Time - CLST (UTC/GMT -4)
Emergency Number: 911
Bet you didn't know…

Patagonia has coasts on 3 oceans: the Pacific Ocean to the west, the Atlantic Ocean to the east and Southern Ocean to the south.
The name Patagonia comes from the word patagones, meaning big feet. Early explorers swore they saw giants on the beaches of Patagonia and the name stuck.
The largest dinosaur fossil ever found was in Patagonia. The Argentinosaurus is estimated to have been 130 feet long, 65 feet tall and weighed about 77 tons.
Patagonia has the southernmost city in the world – Ushuaia, Argentina.
The coasts of Patagonia are home to 1.7 million Magellanic penguins.
The Patagonian Desert is the largest desert in the Americas and 8th largest in the world.
The Perito Moreno glacier in Los Glaciares National Park contains the third largest reserve of fresh water in the world.
Patagonia comprises about half of Chile and half of Argentina, although it's home to less than 5% of either country's population.
Torres del Paine in Chilean Patagonia was voted the 8th Wonder of the World.

Helpful Phrases
In Chile and Argentina they speak Spanish. Here are some phrases that will help you communicate with the locals.
Hello - ¡Hola! (O-la)
Goodbye - ¡Adios! (AH-dee-ohs)
Thank you - Gracias (GRA-see-as)
Do you speak English? - ¿Habla inglés? (Ab-la in-GLAYS)
I (don't) understand - Yo (no) entiendo (yo no en-tee-EN-doh)
How are you? - ¿Cómo está? (KOH-moh eh-STAH)
I'm fine, thank you - Bien, gracias (bee-EN, GRA-see-as)
What's your name? - Cómo te llamas? ((KOH-mohte ya-mas?))
My name is… - Me llamo… (May ya-moh… )
Where is... - ¿Dónde está… (DON-day es-tah...)
The bathroom - el baño (el BAH-nyo)
An ATM - un cajero (un kah-HEH-roh)
Google Translate: Download the Google Translate app or use the following link to translate more words: translate.google.com
Tips for guides, drivers and restaurants are not included. Tips provide supplemental income, and, while not mandatory, are greatly appreciated. If those helping you have added to your experience, you should reward them accordingly. Use the following as a guide:
Guides - $4 (US dollars) per person/per day
Drivers - $1 per person/per day
Restaurants (full service) - $1 to 10% of total bill
Hotels (assistance with luggage) - $0.50 per bag
Hotels (housekeeping) - $1 per person/per day

Patagonia FAQ
Where can I find information on travel safety?
Go to the US Department of State's website for the most up-to-date information on safety while traveling.
How do you recommend preparing for the weather?
Patagonia is known for unpredictable weather (it can especially be super windy). Packing layers is the best way to go. In summer, temperatures range from about 50°F to mid-70s during the day and into the 40s at night. Because of strong winds (that can reach more than 100 mph), temperatures can seem colder. Shorts and t-shirts are great for warm hiking days, but nights can cool off quickly. Long pants, warm upper layers and a windproof/waterproof jacket will prepare you for whatever comes your way. They'll also protect your skin from the sun's harsh South American rays.
Is the water safe to drink?
Tap water in Patagonia is drinkable in most urban areas. On the other hand, you should drink bottled water in the area's remote regions. For hikes, don't drink glacier water unless it's filtered.
Do I need a Visa?
For Visa information, go to the following websites.
Also, be sure your passport isn't expired or about to expire!
What about vaccines?
For vaccination information, visit the following sites.
Do you recommend travel insurance?
While not required, we highly recommend travel insurance to protect yourself. Our partner, WorldNomads.com, has great options or you can choose a provider of your choice.
What does public transportation look like?
There are taxis in the major towns in Patagonia (both in Chile and Argentina).The easiest way to hail a taxi is to ask your hotel or a restaurant to call one for you or go to the designated taxi stations. To travel across towns in Patagonia or across the border, buses are affordable and reliable. There are no Lyft or Uber services available.
Download this free PDF to save as you plan and pack for your trip!