Best Hiking Trails in Patagonia
You can't go wrong with any of these mind-blowing treks.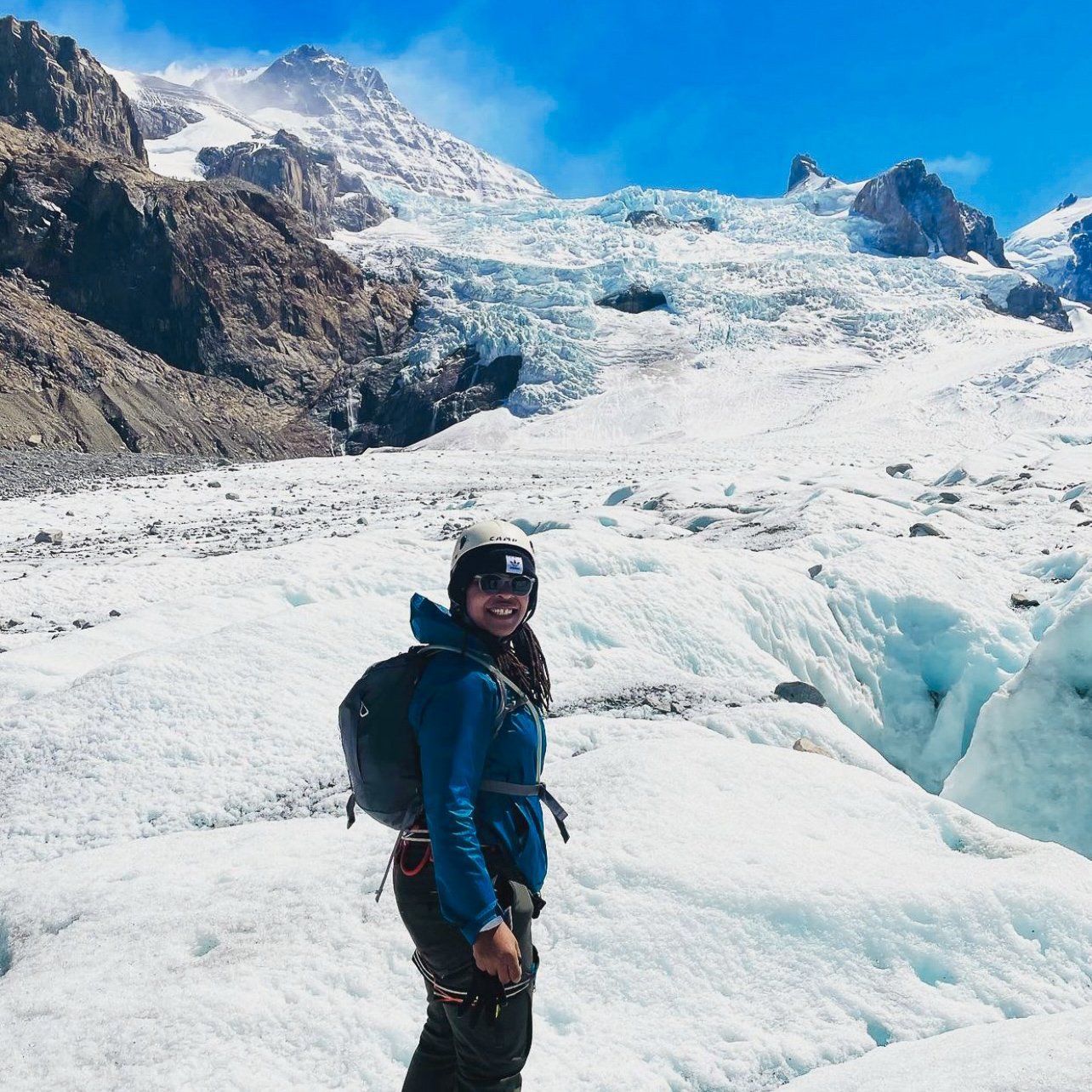 TrovaTrip Traveler Jamie @jrocka171 from Patagonia with Krissy, 2022.
So there's hiking. And then there's hiking in Patagonia. Trekking among these legendary jagged granite peaks and breathtaking glaciers is an experience unlike any other. Patagonia is located in the southern regions of Chile and Argentina—it's an adventurer's paradise. Hikers of all skill levels come here to explore pristine settings in what many consider to be the most beautiful place on Earth.
Whichever hike (or hikes) you choose, you'll start in a little mountain village town called El Chalten, which is known as the hiking capital of Argentina. It's the base for many of Patagonia's best day hikes. El Chalten has everything outdoor enthusiasts need, including hostels, cabins, restaurants and more. You can access all the hiking trails right from the town itself.
The best months to visit El Chalten are October through May when the weather is warm and the days are long. Below we've included descriptions of some of El Chalten's best hikes. They're all amazing and well worth the effort. These treks last anywhere from two to ten hours and are for hikers of all skill levels.
Mirador De Los Condores and Mirador De Las Aguilas
Known as the Condor Viewpoint, this is the easiest of all the day hikes from El Chalten. There are signposts to guide you along the way and the trailhead is near the visitor center close to the entrance of town. You'll see condors soaring at the top unless the winds are too strong.
From the top, you can hike another mile to Mirador De Las Aguilas, which offers different views that are just as amazing. These hikes take about two hours and are about 2.5 to 3.7 miles, depending on how far you go.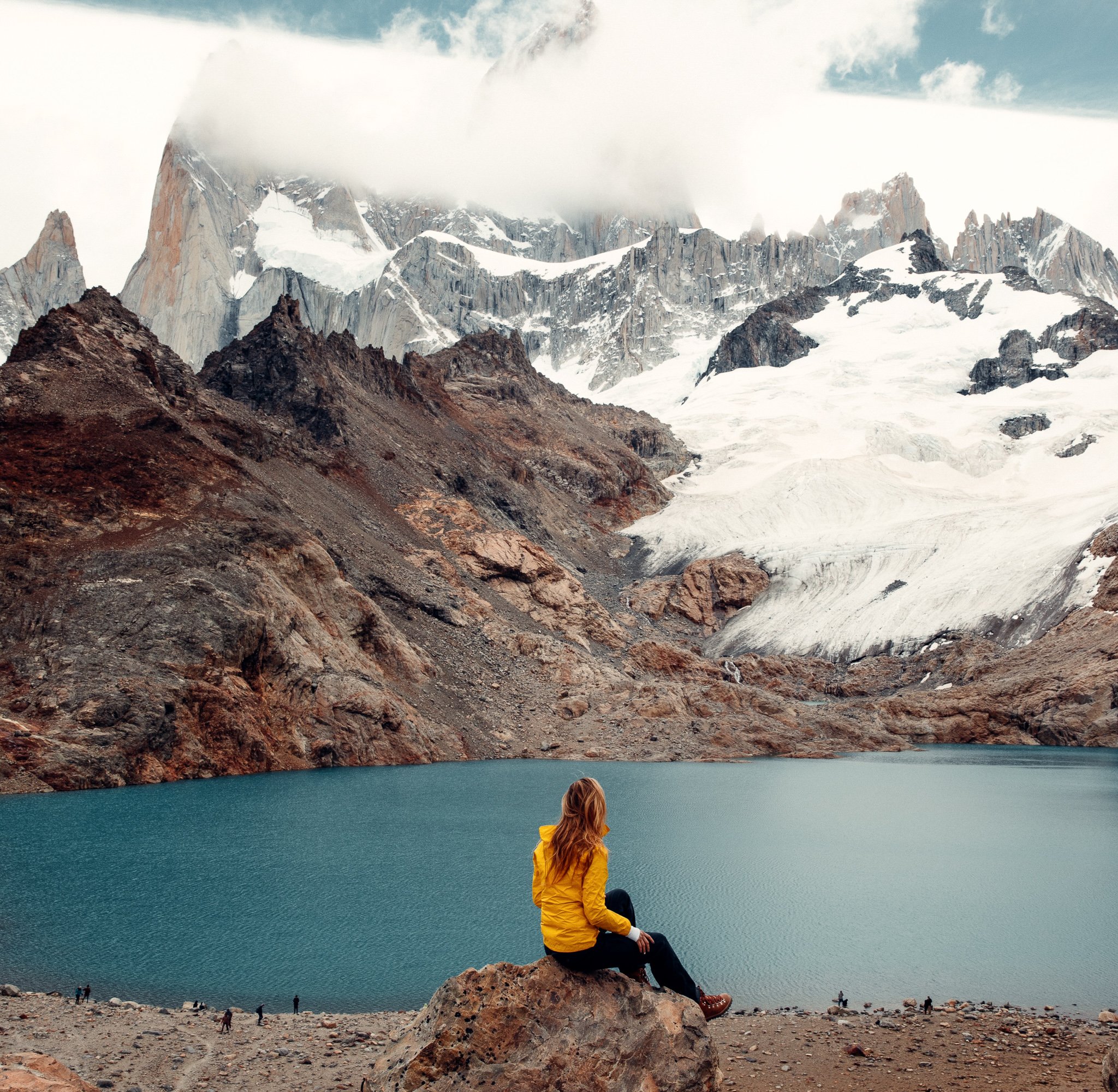 Laguna De Los Tres
This hike is six to eight hours and travels along the Rio Ascendio above the tree line to the base of Torres del Paine. The trail can be a little windy, steep and rocky at times. It takes you to a glacial tarn, a rounded depression caused by glacial erosion. At the crest you'll see awesome views of the Torres del Paine. The trail is 11 miles and you'll gain an elevation of 3,000 feet.
Make the most of your Patagonia exploration by climbing and hiking in this action-packed itinerary.
Torres del Paine National Park
This national park has a variety of trails from 3 to 13 miles. The trails are well marked. You'll love the views of the stunning Horns of Paine, which is the name of the granite peaks that soar more than 6,500 feet in the air. You can hike along Lake Grey, where you'll be amazed by the views of Grey Peninsula. As you continue toward Salto Grande, you'll reach a nice viewpoint of Lake Nordenskjold and Laguna Amarga. There you'll see waterfalls and more lakes nestled against dreamy, snow-capped mountains. You might want to pinch yourself to make sure it's all real.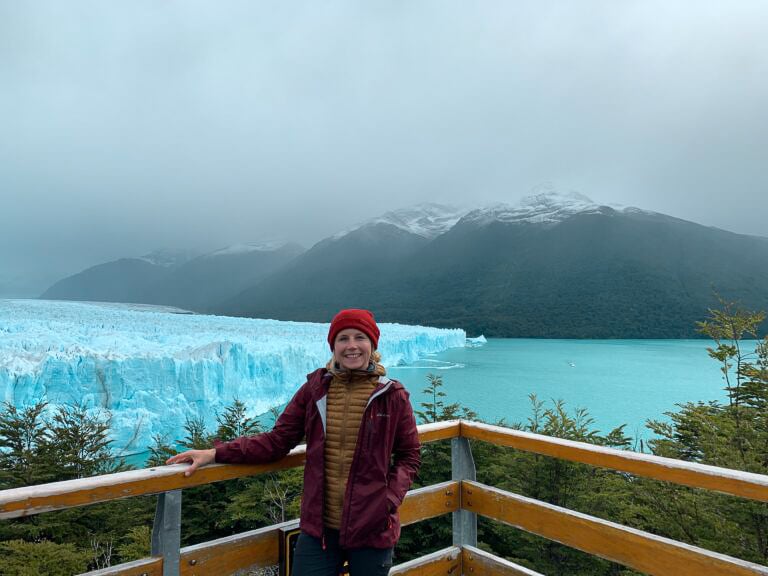 Los Glaciares National Park
Los Glaciares National Park is where you'll find the famous Mount Fitz Roy and more glaciers than anywhere else in Patagonia. The hike to Fitz Roy is full of incredible views, especially at the end. You can take a boat ride along the glacier's gigantic facade. This glacier is one of only three in Patagonia that are still growing. You'll likely hear the ice pop and crack and see parts of it fall into the water. You can go ashore and get different views of the glacier, too.
Loma del Pliegue Tumbado Hike
This moderately difficult hike, which takes seven to nine hours, can be steep in parts as it rises above the El Chalten valley. The trail has many serene, unobstructed views of Fitz Roy, Lago Viedma and the Argentinian desert. It can get windy on the trail, so be sure to bring a windproof jacket. This hike is around 14 miles and you'll gain an elevation of 3,610 feet.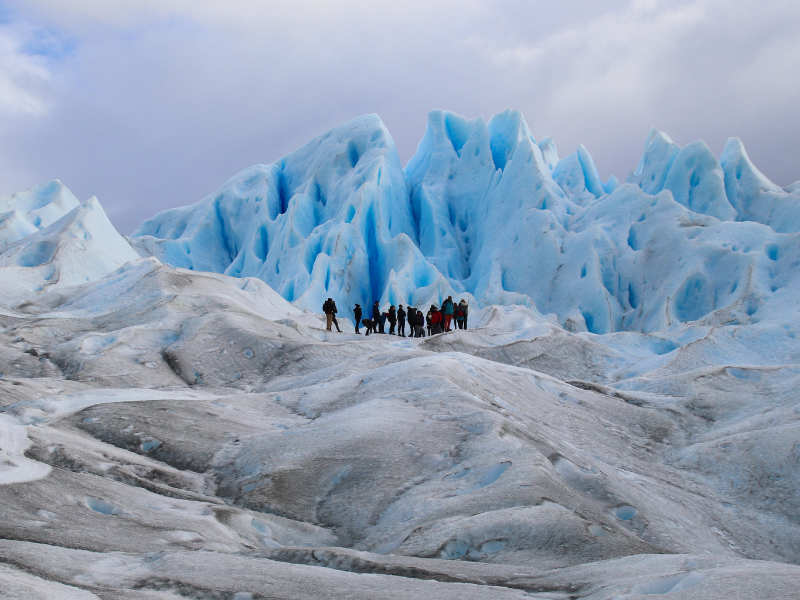 Perito Moreno Glacier Ice Trek
This hike is easy at times and hard at others. It's a great introduction to a glacier landscape. You'll see many different types and colors of ice as you pass lagoons, streams and crevasses. You can go on shorter two-hour mini treks or the more challenging full-day "Big Ice" hike, which will take you inside ice caves depending on the time of year. The Big Ice hike is better suited for experienced hikers.
Ice Trekking & Vía Ferrata Glacier Cagliero
This hike, which can be demanding at times, takes you through Lenga Forest and the basin of the Diablo River Valley. You'll want to suit up with the right safety gear before ascending the Via Ferrata to Glacier Cagliero. The Via Ferrata rock faces have steps and steel cables, but you should be accompanied by an experienced guide at all times. After the Via Ferratas rock climb, you'll need crampons for the ice trek, which takes about 3 hours. The hike includes a stop at the geodesic domes of Vivac Cagliero for a nice hot drink. Cheers for having made it that far!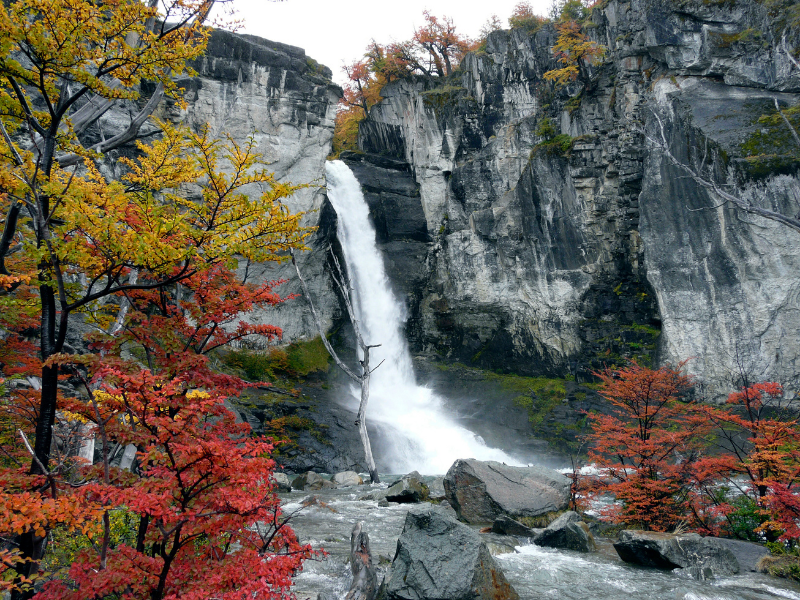 Chorrillo del Salto Hike
If you want to see a beautiful waterfall, take this five to 6 mile hike that meanders through the El Chalten valley. It's one of the most beautiful places to hike in Patagonia. The trail takes about 3 to 4 hours total, and leads you through the Lenga forest, where orchids and other stunning flowers bloom. At the trail's end, the Chorrillo del Salto waterfall plunges 65 feet into a picturesque stream below.
Patagonia: A hiker's paradise
Whichever hikes you choose in the area, prepare to be blown away by the region's beauty. The great part about hiking in Patagonia is that it often doesn't feel like hiking. That's because you'll be so distracted by the amazing landscapes around you, you won't even realize the time passing. As you repeatedly gawk from right to left, you'll all of a sudden find yourself at the end of a trail. And then you get to enjoy it all over in reverse. Happy trails to you!