So you want to Host a trip? Great! Here's what you need to know.
1. Survey your community
Gauge interest & gather data.
Use the survey link we provide (found in your portal and sent via email) to collect valuable insights about your community.
The survey will provide data on:

Where your audience wants to go
Their age and travel budget
What activities they want to do
What they want to learn from you (workshops, seminars, retreats, etc.)
And more

You must collect 50+ qualified responses* to begin planning.

*A qualified response is a respondent age 18+ with a travel budget of $2k+.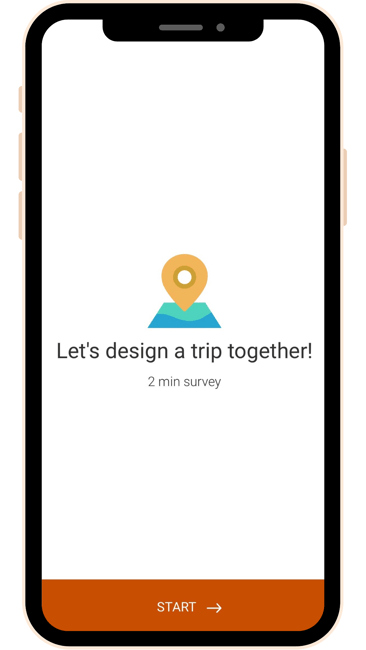 2. Plan your trip
Finalize the details & request your trip in the portal.
Using your survey data, select the perfect itinerary from one of our 110+ vetted and tested itineraries.
Select your preferred trip dates.
Add information for any workshops you plan to teach on the trip.
Include additional information. For example, if you plan to bring a plus one, any dietary restrictions, etc.
Then, submit your trip request! Our Operating partners will approve your trip or be in touch if anything needs to change.
Once your request is approved, use our pricing calculator to easily add your margin and determine your income from the trip.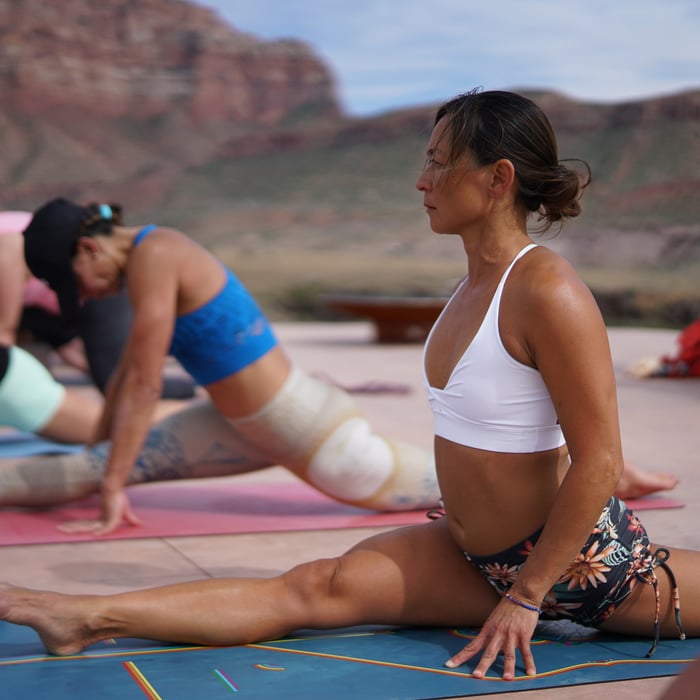 3. Promote your trip
Build awareness & continue ongoing promotions.
Raise awareness about your trip prior to launch. This will allow your community to plan for booking as soon as it becomes available.
After you've launched, expect to continue trip promotions about once a week until your trip reaches confirmed.

A trip becomes confirmed when the minimum number of Travelers required to operate the trip have booked.

After your trip is confirmed, continue to sprinkle in promotions until it's sold out! Once sold out, Travelers can join your waitlist and be the first to know about any future trips you may offer. Hellooooo repeatable income.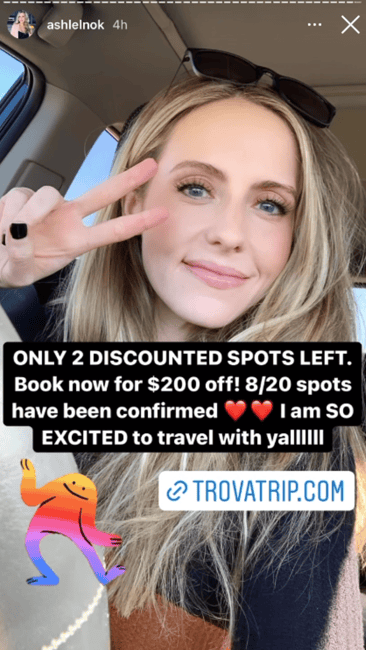 4. Travel
Show up and be a great Host.
Leading up to the trip, connect with your Travelers via the group chat we provide. This will help you build community and form deep connections from day one!
A local Guide will be there to lead the way as the destination expert, so there is no need to stress.
When on the trip, remember to be present and enjoy the moment. You're the one who brought all these amazing people together, and that's pretty sweet.
How it Works FAQ
How do I survey my audience?
You receive your survey link when you apply to become a Host. You can find this in the portal or the initial email you receive. Share that link via social media platforms, your email list, blog, or whatever makes the most sense for your community. The more places the merrier!
How far in advance are trips planned?
We plan 8-12+ months in advance for international travel and 6-8+ months for domestic travel. We recommend getting started ASAP so you have first pick of destinations and dates.
How much does the average Host earn per trip?
First-time Hosts typically earn $6,000, yet some have earned as high as $25,000.
Using the survey data, you get to add your margin (within your audience's travel budget) to the price of each spot.
Yes, everything listed on the itinerary is included for you. You may opt-in for an advancement of your earnings to cover flights when your trip gets confirmed.
Yes, it's up to you! Just note that additional covered guests will increase the overall cost of the trip.
What countries do you operate in?
Am I responsible for planning the trip?
We take care of the hard stuff—customer service, accommodations, transportation, activities, trip managers, guides, etc. You just get to show up, bring your community together and plan for any workshops you may be leading.
Can I customize the itinerary?
Our itineraries and the activities on them are vetted and tested to ensure the best possible experience for you and your Travelers. While you may not customize our itineraries, you may remove activities and add time/space for workshops.
Travelers can book a spot via your trip page. Only a 25% down payment is required to reserve their spot and there is the option to pay over time via Affirm to those who qualify.
Do I get to approve who goes on my trip?
Yes, your safety and comfortability is our top priority. You have the ability to approve or deny anyone's spot in the Host portal.
What happens if a trip doesn't become confirmed?
If a trip does not reach the minimum number of Travelers before 60 days of the start date, Travelers will be refunded their down payment and the trip will not occur.
What are your policies and procedures surrounding Covid?
Back to top