Why Building Community is Key for Content Creators
How cultivating connection is the secret to success.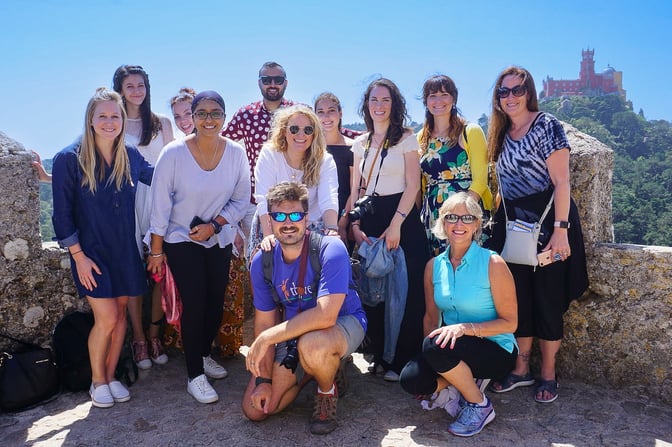 I'm going to let you in on a secret I discovered years ago: The key to a successful and long-lasting business is building a supportive community, on and offline.
When I first started my travel blog, I had just broken my ankle and leg rock climbing and, bored at home watching reruns of Friday Night Lights, I decided to start a blog and an Instagram.
Over time people started following me for my detailed travel guides and social media hacks. I shared tips and tricks on traveling to Europe, and how to make the most of their PTO. My audience was able to learn and connect with each other through common interests. Little did I know, this online community would quickly change the course of my life.
Fast forward a few years, and I was able to quit my 9 to 5 and become a full-time travel blogger—and even work with my husband! Almost a decade into my career, I am a full-time travel creator who is able to share her passion through connections online. That is the power of community.
With that said, it can be difficult to achieve that level of connection in the digital world. People get wrapped up in their daily lives and forget that we are all humans who crave connection. Anyone can go viral overnight, but the key to sustaining long-term success is to build a community of people who truly care about you and your work.
Let's take a look at what community means for creators, why it's important and how to build one successfully.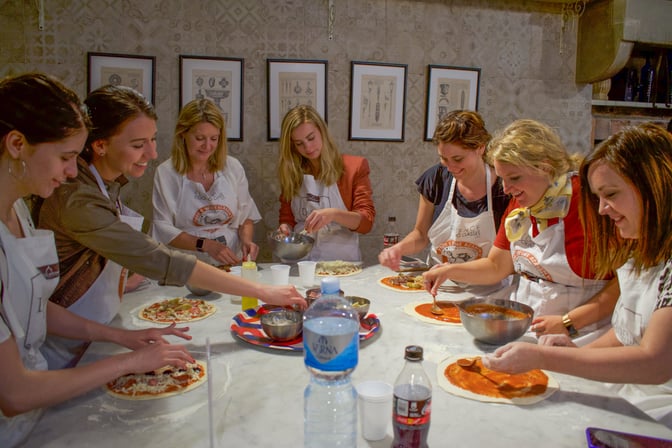 Why Community Matters for Creators
Creating a community is crucial for creators who want to have a lasting impact and build a dedicated following. By gathering together like-minded individuals, you create a space where people can learn from you, each other, and form connections. These connections lead to your success because they establish loyalty and promote stickiness.
And over time, your followers grow to know and trust you on social media. This leads to an emotional connection that enables you to impact their lives—whether it's through the stories you share, or the products and services you recommend that feel natural to your brand. An added bonus: creators who build community-based brands are more likely to see business opportunities, which ultimately leads to monetization.
When I first started my travel blog, I could not find any information on how to move abroad. So when I moved from the USA to Germany, I detailed my process. What surprised me was that I grew a following of not only those who were interested in the moving abroad process, but those that also were interested in travel.
When you narrow down your scope of interest and you share detailed, helpful guides and engaging content, you attract the right audience. For stronger traction that allows you to build a community and a business, you need to go niche and figure out what unique slant you can solve in travel—or any area for that matter.
Ask yourself: What question does your content answer? What problem or pain point does it address?
Bottom line, if you're looking to create lasting success as a content creator, you need to focus on building community above all else.
How to Build Community as a Creator
Whether it's online or offline, there are many ways for creators to build community. For example, you can connect on social media platforms like Instagram (my personal favorite) and TikTok. You can also join niche Facebook Groups or Reddit threads to find users with similar interests who are looking for information and/or connection.
I suggest honing in on a few key platforms to grow your community. For example, I focus on Instagram, TikTok, and my newsletter. I find that these 3 ways are most effective for me to connect and establish long-term relationships with my audience. On Instagram I can chat back and forth with them, on TikTok I can create engaging video content, and on my newsletter I can share long-form content and links to products and services.
Offline, creators can build community by attending conferences and meetups which allow them to network and connect with others in their industry. But my favorite, and far less talked about, way to connect offline is by going on group trips with my audience! Traveling the world together allowed us to bond over real-life experiences and build magnetic, lasting relationships.
Whether it's exploring a new city, trying new foods, or simply spending time together in a new environment, travel is the best way to create shared experiences that will last a lifetime. And let's be honest, what's not to love about getting away from it all and discovering new places?
Travel is the Best Way to Strengthen Connections With Your Audience
When I first hosted a group trip in Portugal with TrovaTrip, we went wine tasting in Porto. It was a beautiful day full of scenic stops and delicious wine. But one of the moments I'll never forget is riding in the van and loudly singing Journey's "Don't Stop Believin." To this day, every time I hear that song I break into laughter thinking of the amazing time we shared in that car.
Or after our pasta-making class in Rome, our local Guide told us the best spots to go to in town. In fact, he even came with us to a bar where we had a marvelous time dancing the night away!
But beyond just being a great way to create new memories, travel is also an incredible way to connect with other people. When you're on the road, you meet all kinds of people from all over the world, and you quickly form bonds that can last a lifetime. What's more, by immersing yourself in a new culture, you also have the opportunity to connect with locals in a way that simply isn't possible when you're at home. And let's face it: there's nothing quite like finally meeting that person you've been following online for years!
Laurel, a Traveler from Ohio, went on both of my group trips in Portugal and Italy where I led blogging workshops. Now, she's gone on to share her expertise online and work as a full-time content creator! In fact, here is a blog she wrote about our trip to Portugal together. I'm so proud of her for building her own space online, and it gives me confidence that I can help others do the same. Creating and establishing these connections is a win for everyone!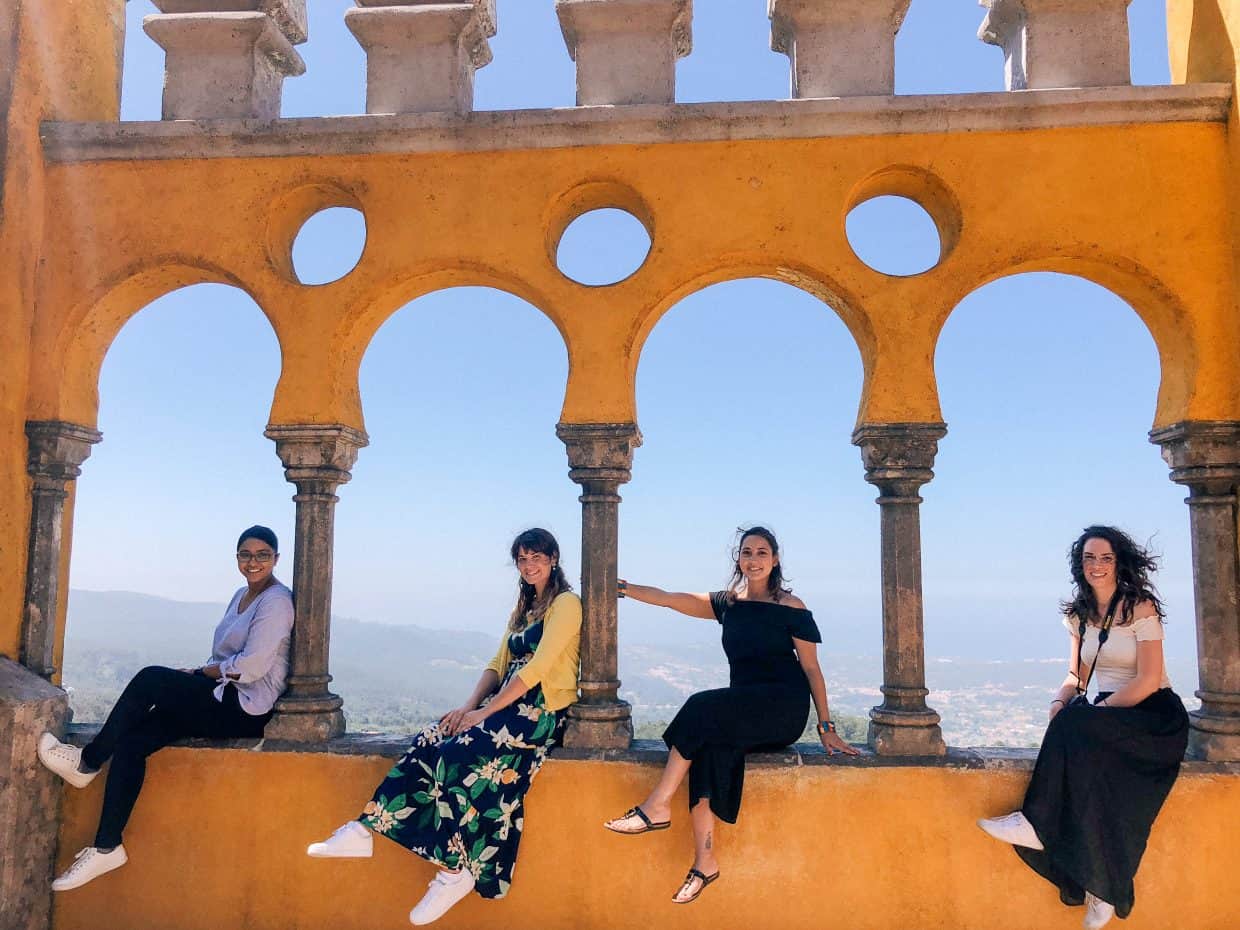 Plus, travel is the best way to take your content creation to the next level. The world is your oyster, you're surrounded by new scenery, material, and you're learning something new. This is the best way to ignite creativity.
So if you're looking for a way to make amazing memories and meet incredible people, there's no better way than to hit the road and start exploring. Trust me, you won't regret it.
Take Your Online Community Offline
In a world that is increasingly digitized, it can be easy to forget the importance of face-to-face interactions. While social media and other online platforms have their advantages, there is still no substitute for meeting in person.
Plus, building offline relationships further helps strengthen your online community. We all know the Instagram algorithm can be a black box. Not everyone always sees the content you put your heart and soul into producing. But in real life, you can share moments that you will all cherish for years to come. And when you establish a connection with your community members, they become lifelong supporters.
For creators, we can take it a step further by actually traveling with our followers. This gives us insight into who they are and helps us connect with them on a deeper level. I did it by traveling to Portugal and Italy with my followers. Now, I regularly keep up with many who went on the trip because I created strong bonds with them.
Another added bonus? My group trips enabled me to further grow my online presence. I started a hashtag called #HeleneMadeMeDoIt which my Travelers posted throughout the trip. It ended up going viral and resulted in great brand lift! Plus by traveling with my community in real life, people saw me as a resource, a leader, and someone they can trust. This is invaluable as a creator online.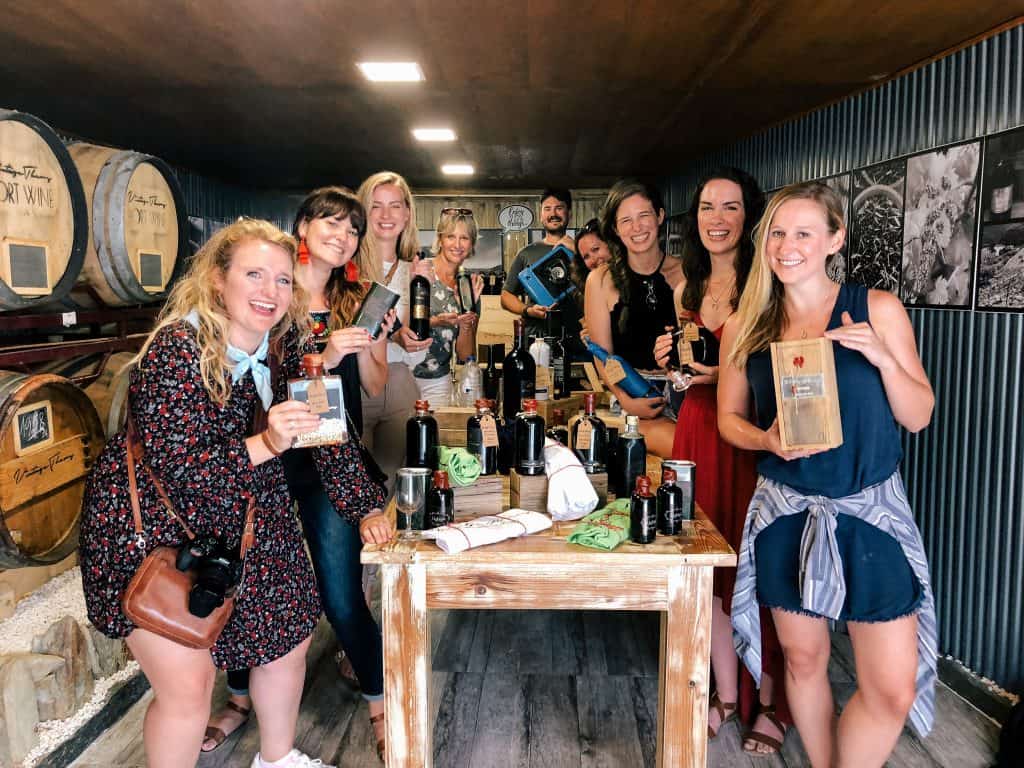 It's Time to Elevate Your Connection With Your Community
The secret to cultivating connections is taking your online community into the real world. This is a great way to connect with people on a deeper level and form loyal friendships that can last a lifetime. In addition, offline connections can provide valuable networking opportunities and help you to build your brand in a natural and authentic way.
Next steps for building community? Learn how TrovaTrip can help you form deeper connections by signing up below, you'll be glad you did!