Mountains, Mental Health and Breaking Barriers
A TrovaTrip Interview with Krissy Harclerode.
Krissy Harclerode is a literal and figurative mountain climber who has scaled mountains across the globe and fought to overcome invisible blocks like anxiety, depression, and addiction. Over the years, Krissy has worked relentlessly to form her community around growth through vulnerability, thriving in the unknown, and breaking down barriers to make the outdoors an inclusive space for everyone who wants to be there.
At TrovaTrip, our Hosts have the freedom to use our platform to amplify their voice and further drive their mission. We picked Krissy's brain on what it means to host trips with the mission of fostering inclusivity, embracing mental health and of course, getting the f*ck outside.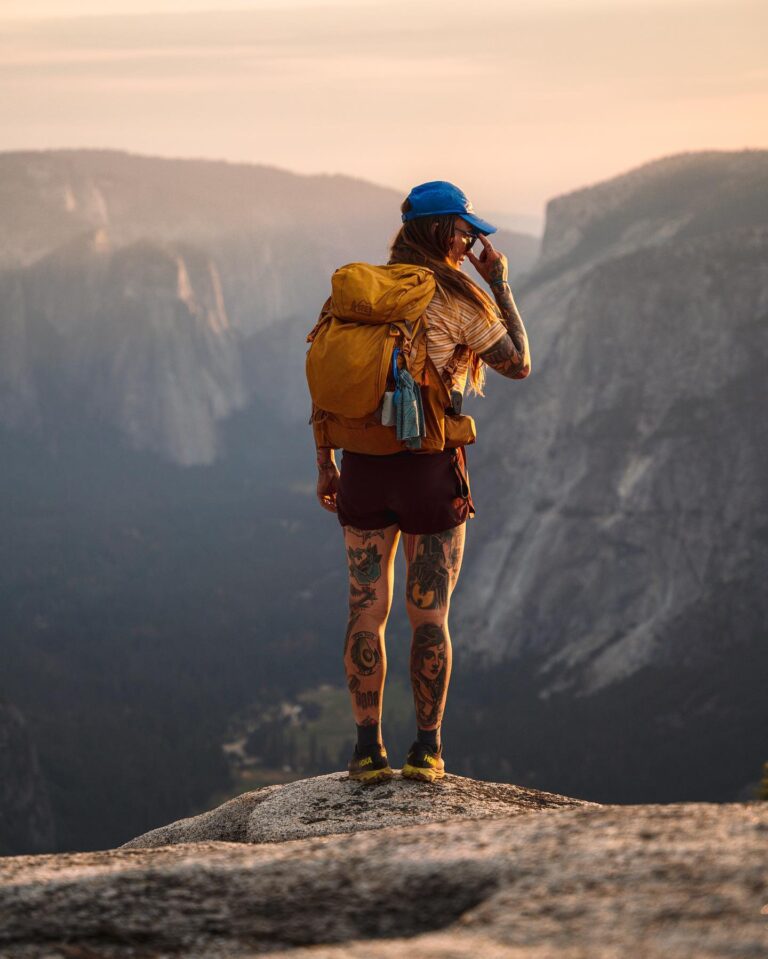 Photo by Ben Harclerode
What would you like the Trova community to know about you?
I'm a Reno-Tahoe based mountain athlete, adventrepreneur, photographer, writer, and coach. I find my purpose in helping other people prepare mentally and physically for their own adventures (big or small) via nutrition, training, and mindset coaching.
I'm a literal and figurative mountain climber, meaning I climb actual mountains made of rock, dirt, snow, and ice. And also invisible ones like anxiety, addiction, depression, and alcoholism. I believe in using mountain, trail, and wilderness therapy to heal the soul and doing things that mentally and physically suck… often, and alone!! I believe that type-2 fun (meaning an experience that's miserable while it's happening, but fun in retrospect) is a form of personal development.
I find that I not only thrive but flourish under the pressure of extreme and uncomfortable conditions and situations. This causes me to pursue adventures and endeavors that challenge me on absolutely every level imaginable and is my drive for encouraging others to do the same.
How did you find out about TrovaTrip?
Ben and I were on a road trip in Iceland in April of 2019 and I was scrolling through Instagram when I saw two of my favorite photographers, Brayden Hall and Ryan Restaka, post about hosting a photography workshop in Costa Rica that August. I wanted to build up my photography skills so I signed us up, excited to take a couple photography workshops but wasn't sure what else to expect.
What was your experience like as a traveler on Brayden and Ryan's trip to Costa Rica?
I went into it assuming we'd see Brayden and Ryan every now and then for the workshops and that we'd be mostly on our own during the trip, apart from bus rides. Incorrect! Instead, everyone was hanging out the entire time, like a family.
I couldn't believe how quickly I started bonding with people – from the first bus ride to the hotel. It's crazy, you're mixed with a group of strangers with such different backgrounds, people you might not be friends with otherwise. Yet you develop these bonds and friendships so quickly. You connect through sharing these little moments that can only happen in smaller groups like silly inside jokes, secrets, bonding over past experiences, etc.
This trip was also really special because it was the first time leaving the country for some of the travelers. This was obviously a big moment for them and was really meaningful to everyone else who got to share that experience with them. By the time the trip was over, people were in tears.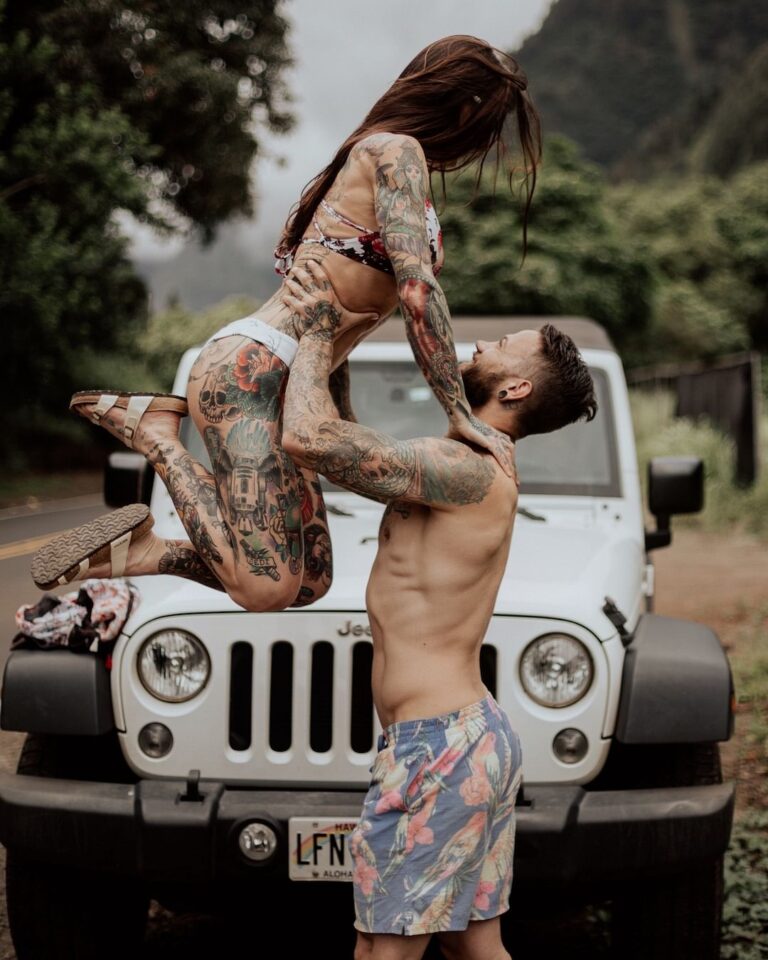 Fast forward a couple of years (time flies!) and now you're a Host. Can you share how hosting with Trova has impacted your connections with your audience?
I've made some incredibly close friends. There are people from my trips who I talk to almost every single day, others weekly via text, Instagram, or WhatsApp.
Getting into hosting, I was concerned I wouldn't get the same bonding experience that travelers share with the other travelers. But honestly, being a Host isn't all that much different. You still walk away with amazing friendships. I often found myself bouncing around and spending intimate time with each traveler. I particularly felt this in Zion – we all left with new friends and made plans to go on future trips together.
Would you say hosting has allowed you to generate new and stable income?
Totally!!! Hosting gives me an additional source of revenue to pursue opportunities that I otherwise wouldn't have the funds to pursue; like Ben and I becoming wilderness first responders and now pursuing a few guiding certifications. NOLS and AMGA courses are far from cheap, so I am very thankful for my Trova income that funds them.
Ben and I have unfortunately found ourselves in a few backcountry emergencies over the years where we were not exactly qualified to assist with at the time(s). We've decided to put income from hosting towards things that will help us be better outdoors people and make everyone feel safer on trips.
Has partnering with Trova helped you grow your brand?
Definitely, it helps me connect deeper with the people who support me. For example, a lot of people who signed up for my trips are coming from Black Iron Nutrition, or they went on a trip and now they're Black Iron clients. It is magical to get to know all these people on a deeper level, both as travelers and as clients.
In fact, most of my travelers for Kilimanjaro and New Zealand have started training and hiking programs with me – some of these people are 40-50, so badass! I love hearing their shift in perspective when clients say their goal now is to climb Kilimanjaro and not give a sh*t about the number on the scale.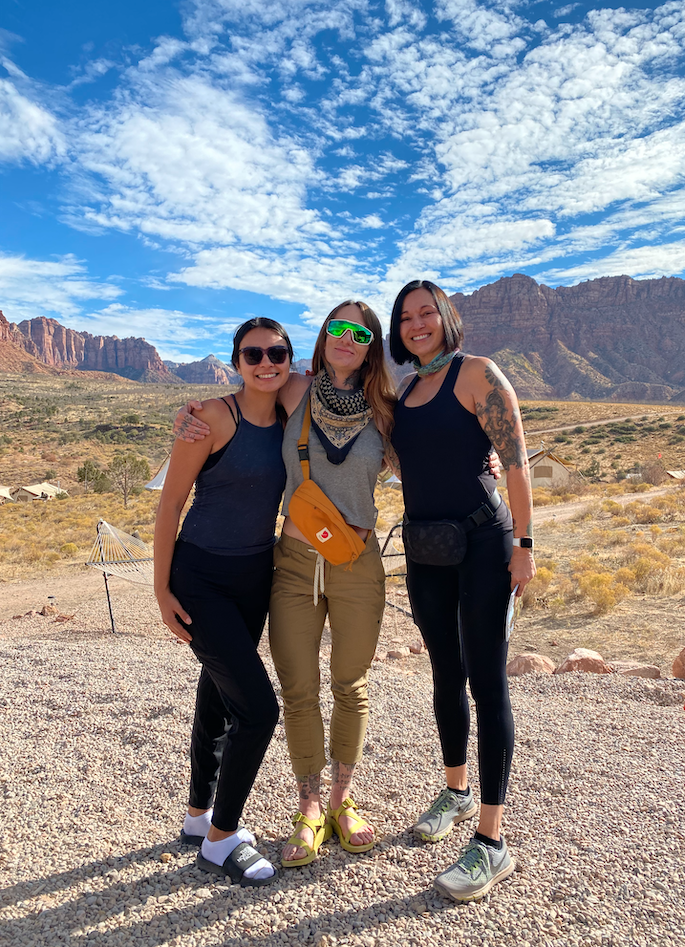 How has hosting with TrovaTrip given you an opportunity to see the world and travel with impact?
When we used to travel, it was just Ben and I gaining from the experience. Now I get to watch other people grow from the trips that I get to help provide. Knowing that it's not just about me makes it so much more meaningful. For example, watching the women on my Zion trip crush their fears and repel off canyon ledges was incredible. You could literally see their confidence grow after each repel. My heart was bursting at the seams.
Has hosting with Trova taught you anything?
So much! It's taught me that people truly trust me (and TrovaTrip) to deliver life-changing travel and adventure experiences. It has also taught me that there are soooo many people in my audience willing to change their life through adventure and travel. People sign up for these trips looking to get uncomfortable, knowing it could change their life, change how they see the world, and change how they see themself. And these people are who end up teaching me so much about myself on these trips during our deep discussions!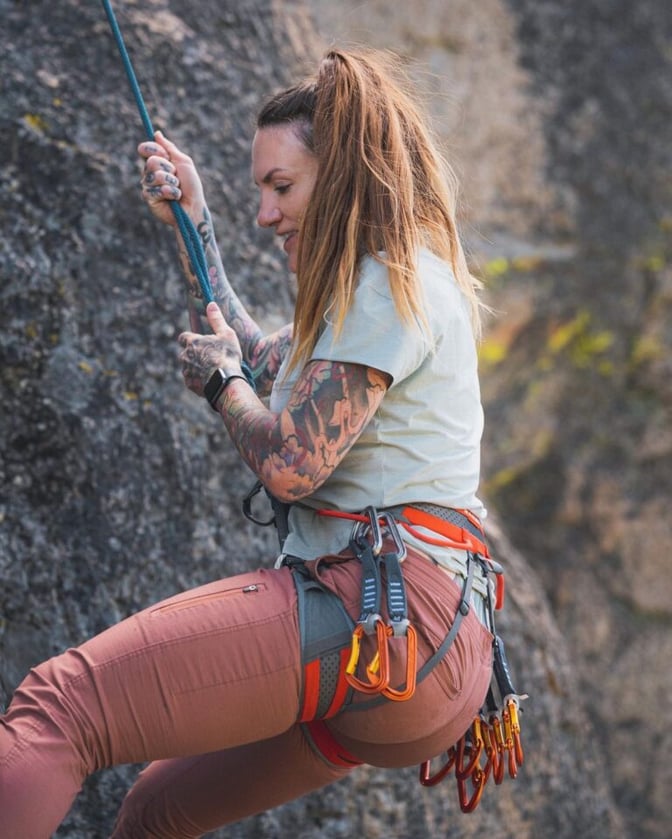 Photo by Ben Harclerode
Speaking of traveling with impact, we know you've done a lot of work making the outdoors a more inclusive space. Can you tell us more about that and share how hosting trips has helped you on your mission?
Many groups of people don't always feel safe traveling internationally for a number of reasons; especially trans people. My trips are a safe place for queer people, BIPOC, and AAPI. It's a really incredible feeling to bring together such a diverse group of people including all body sizes, gender identities, and color. People show up to my trips ready to learn and unlearn.
A queer couple attending a future trip were concerned about a passport and how it might be received in a foreign country, as one of them is transitioning. The fact that they felt comfortable enough to have this convo with me was very special to me. So I proactively sent an email out to the group of travelers explaining pronouns and why they're important. I wanted to help to make the experience safer and more comfortable for them when they enter the country and meet the group. It's huge to know I can make a difference for them.
Anything else you'd like to add regarding your impact as a Host?
I know I'm not for everybody because I'm so strongly opinionated, but I truly try not to be "exclusive" – I don't like that word. I want to be for everybody and make everybody feel welcomed when they travel with me. And when they're outside, or at the gym, or on the trails. I want to be that person that makes everybody feel welcome, everywhere. Because I believe we all belong anywhere we believe we belong.
With my travelers, I like to make it really obvious that it's okay to be vulnerable and there's not going to be any judgment for it, vulnerability is important. I think that's what everyone showed up for on my Zion trip – the opportunity to be vulnerable in a judgment-free environment. It wasn't necessarily the location, as much as the experience that they were sharing.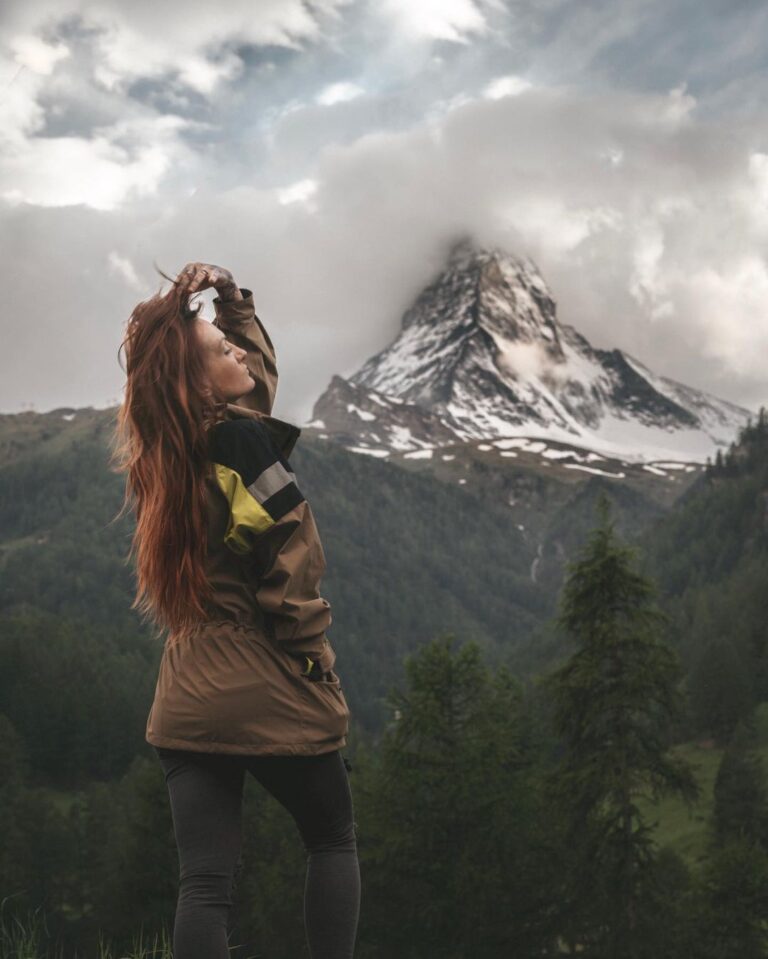 What are you most looking forward to on your upcoming trips to Utah, Namibia, Nepal, Patagonia, etc.?
When I look at the map I feel like I have trips happening on almost every continent which is so surreal. I always make an effort to stay open to trying new things and going places that were off my radar before TrovaTrip, like Namibia. My goal is to offer really unique and different experiences across the globe, and I love that people are open and willing to trust me with that. I love the diversity I experience with my travelers and community!
Final thoughts
If you're interested in joining Krissy on one of her barrier-breaking trips, you're in luck. She has trips coming up across the world with just a few spots left. Dive into Indonesia, explore Machu Picchu in Peru, embark on a safari in Namibia or hit the trails domestically in Sedona – the choice is yours.
Interested in hosting your own trip?
Yes, hosting trips is a way to get paid to travel. But it's also a way to intimately connect with your community like never before, spread your mission like wildfire, and change the world while doing so. If you're ready to position yourself as a thought leader in your field, don't hesitate to host your own trip and start changing lives through travel the way Krissy has.