Managing Income and Navigating Taxes as a Content Creator
The Business of Creating blog series.
The Business of Creating blog series is brought to you by TrovaTrip and Creative Juice.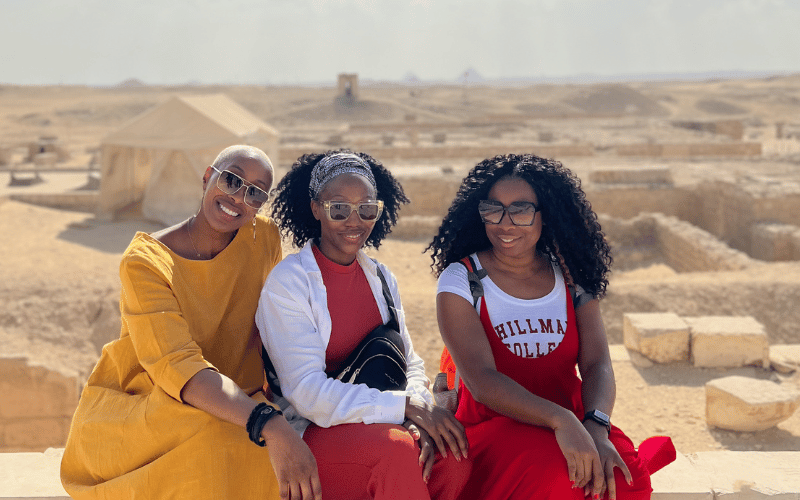 Think back to the days you worked your 9-5, before you became a Creator. Income was consistent, taxes were (fairly) simple, and managing your personal and business expenses were probably a breeze.
But now that you're a Content Creator - aka running your own business - these essential aspects have become significantly more tricky. To help you navigate these unfamiliar territories, we've collaborated with our friends at Creative Juice to bring you tips and tools on the Business of Creating. In this helpful blog series, you'll not only learn about navigating taxes and managing cash flow, but choosing the best entity for your business, negotiating with brands and more!
Diversifying your income streams.
There are many ways to monetize as a Creator — you may start your business with income from one specific kind of content, but you can leverage your business and community in many other ways too! Some revenue streams are more common like sponsorships and affiliate marketing, others you may have never even thought of. Did you know you can earn income by traveling the world with your community!? Check out these other Creator-friendly paths to revenue:
Affiliate marketing: A lot of brands have programs in place to pay out a portion of the revenue from sales driven by referrals — that's affiliate marketing. Find a brand that offers a product or service that you're passionate about and aligns with your values. Then, join their program and promote the goods! For every purchase you drive, you get a cut of the sale.

Brand ambassadorships:

When compared to affiliate programs, ambassadorships can be seen as the long term relationship with a brand. Creators act as representatives and are seen as an extension of a brand, so the content you put forth and engage with has a direct impact on the company you're partnered with. When looking for an ambassadorship, seek out companies whose products and services you are familiar with so you can authentically advocate for what they stand for. And when you're in need for a brand invoicing tool, you can use Creative Juice

to seamlessly generate and scheduled invoices. No need to chase down a brand payment again.

Host group trips with your followers

:

Yes, this is a real thing.

TrovaTrip

offers a platform where Creators like you can plan and sell group trips, then travel with the people who make up your community! You get to explore the globe, deepen connections with your following and earn a margin for every spot you sell. It's as easy as it is life-changing!

Here's how hosting your own group trip with TrovaTrip works.

Turn on AdSense:

AdSense is a part of Google which allows Creators to place ads on videos or websites. There are some requirements

, but if you're a YouTuber or a blogger, you can enable ads on your content and generate passive income! Easy money. And if you want even easier money, Creative Juice funds creative futures, so you can supercharge your growth. Check out their

funding options

.

Sell your own merch: Create physical and/or digital goods that you can sell to your loyal following. #swag

Create premium content and premium access:

Launch a membership-only site or use a platform like Patreon

to put your content behind a paywall. Your most loyal subscribers will pay a monthly or annually recurring fee for exclusive access to your content.
Once you have multiple forms of income, you can keep it all organized in one place with Creative Juice!

Tax season as a Creator.*
*Any provided information in this blog should not be considered tax advice. Please consult your tax professional.
Managing your business and bringing money in inevitably leads to (important) paperwork. For any and all tax advice, speak to your certified tax professional. In the meantime, we can help with some non-advice FAQ.
How do you know if you qualify for tax write-offs? If you're serious about creating content and see yourself making it lucrative, then you run a Creator business. Running a business means you qualify for write-offs which save you money in taxes, so understanding what you can and can't expense is key.
The good news is, differentiating between personal and business expenses may be easier than you think. You've probably heard the saying, "You have to spend money to make money." So ask yourself, "What did I spend to power my business?" That's what you should think about writing off.
Examples of expenses you might be able to deduct include:
Your cellphone bill

Your workspace and the utilities you use to power that space (wifi, electricity, etc.)

Start-up costs (LLC incorporation, business licenses, Linktree subscriptions, website hosting fees, etc.)

Equipment (desk, green screen, video equipment, recording gear, etc.)

Repairs

Insurance premiums
Make it even easier by tracking your business expenses in a separate banking account — this is exactly what Creative Juice was built for! If you keep your Creator income in your Juice banking account, you can capture your deductions throughout the year to simplify your tracking and reporting.
As of March 2023, Creative Juice has launched Juice Books: a place for you (a Creator) to balance your books and get tax help, so you can remain focused on growth while saving time and money. Did you know that nearly 70% of Creator businesses employ tax professionals — an expense that adds up to an average of $3,000 per year!? Juice Books connects you to a Creator-minded CPA concierge, so you no longer have to work with tax professionals unfamiliar with their business
With Juice Books, you can…
Track and categorize your expenses to simplify write-offs

Pay your contractors and generate 1099 forms

Get direct access to a creator-minded CPA

Remain tax compliant thanks to Juice
So do your future self a favor, and contact Creative Juice to make navigating tax season next year a breeze!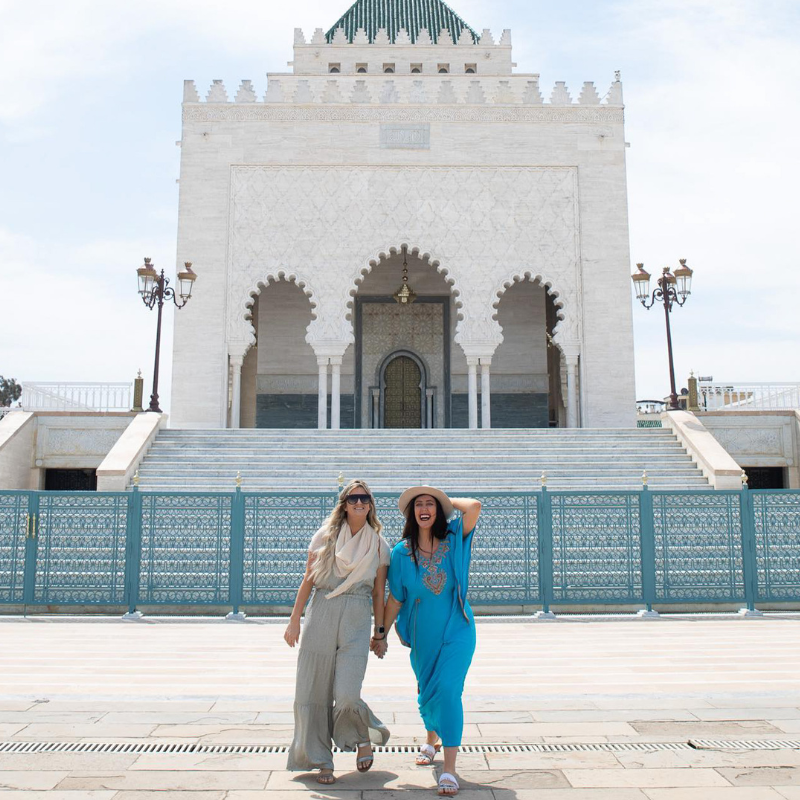 Managing your cash flow.
When you work a 9-5, managing cash flow is oh-so simple. But when you become a Creator, cash flow (meaning the the movement of money in and out of your business) can be less predictable.
When cash flow gets inconsistent, you'll often hear about "debt" and "advances". With any business there is often a lag between cash coming in and expenses going out. This is normal, and often more pronounced when you're in the business of creating. It takes time to create content, put it out in the world, and then generate revenue. Instead of waiting on that cash in your pocket or taking on debt, some banking tools can give you an advance for your Creator business.
This is where our friends at Creative Juice come in with another resource: Juice Funds. A funding option that allows you to stay in total control of your content and supercharge your growth. That means upfront cash, monthly options and community...all on your own timeframe.
Here's how to start using Juice Funds:
Choose between a monthly deal or an annual contract
Get an estimated offer with Juice's calculator
Connect AdSense and receive and exact offer catered to your needs
Sign, seal and money delivered!
Here are some ways to put your newfound funds to work for your business:
Analytics. Work with a data scientist and dive into your business and content performance metrics, then use that info to make strategic decisions that will take your business to the next level. Work smarter, not harder.
Equipment. Invest in yourself and get the tools you need to make your content stand out.
Marketing. Build your brand, foster your community and run ads to find new audiences.
#Merch. Design and manufacture the swag that delights your community.
New Team. Hire the team you need to grow and support your business. Give yourself your time back so you can focus on what you're passionate about — creating!
Workspace. Can't work when you're staring at the pile of clothes on your bed? It happens to the best of us. Whether it's an art studio or upgrading to a 2 bedroom apartment, get space you need to run your business properly.
As busy as you are running your own business, a little help with cash flow management can make things more predictable — which can result in more growth, and a lot less stress (Juice Funds Creators are already seeing success, with earnings totaling $25 million+)! On top of using your Juice account to manage income and pay expenses, Creators get access to analytics and financing tools to make tracking cash flow (and staying out of debt) easier. Plus, you can get rewards from partners you actually care about — like Beacons, TubeBuddy and more. Having a home base for your revenue, expenses and invoices that's also free of personal expenses is low-key, key.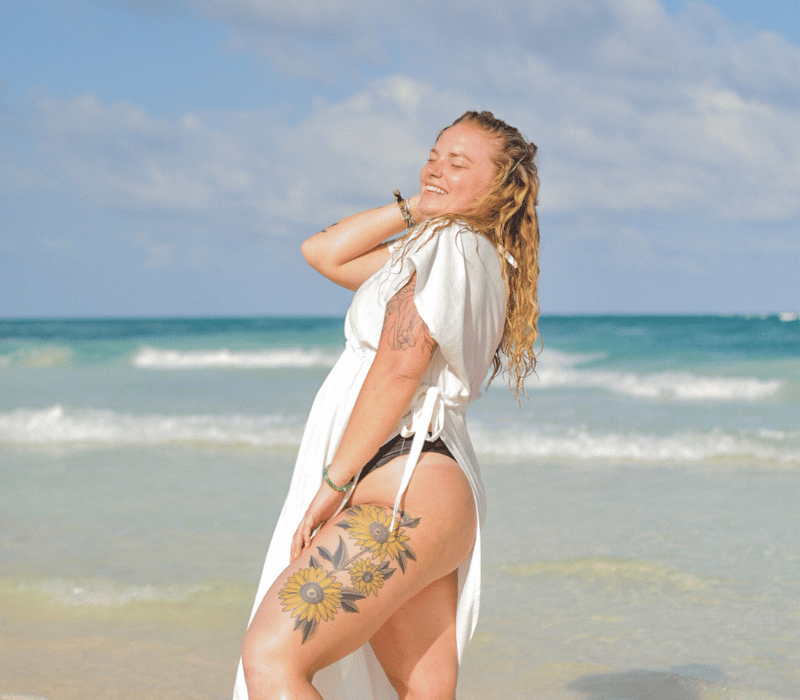 Let's grow your earnings.
While parts of being a Creator may feel unfamiliar, like being thrown into entrepreneurship, it's important to know that there are dedicated resources and professionals out there to help you.
Teams like Creative Juice are on your side to make taxes more simple, and to help you stay organized when managing the chaos of cash flow. At TrovaTrip, we're here to give you exciting new opportunities, like traveling the world with your community (and earning income while doing so).
Let's tackle this whole creatorship thing together. You. Got. This.
---
Read more in the Business of Creating series:
---

About Creative Juice
Creative Juice is funding, banking and automated business tools for Creators. Creative Juice's ambition is to make Juice banking and financing accessible for all monetizing Creators. Founded by fintech leader Sima Gandhi and Creator business vet Ezra Cooperstein, Juice creates financial opportunities for Creators to scale their businesses. The platform offers personalized funding to supercharge Creator growth, banking that manages Creator income, expenses, invoicing and bookkeeping and community to connect with fellow Creators. For more information, visit getjuice.com.