Trova 101: Hosts and Travelers and Operators–oh my!
Learn about each of the roles within TrovaTrip's group travel marketplace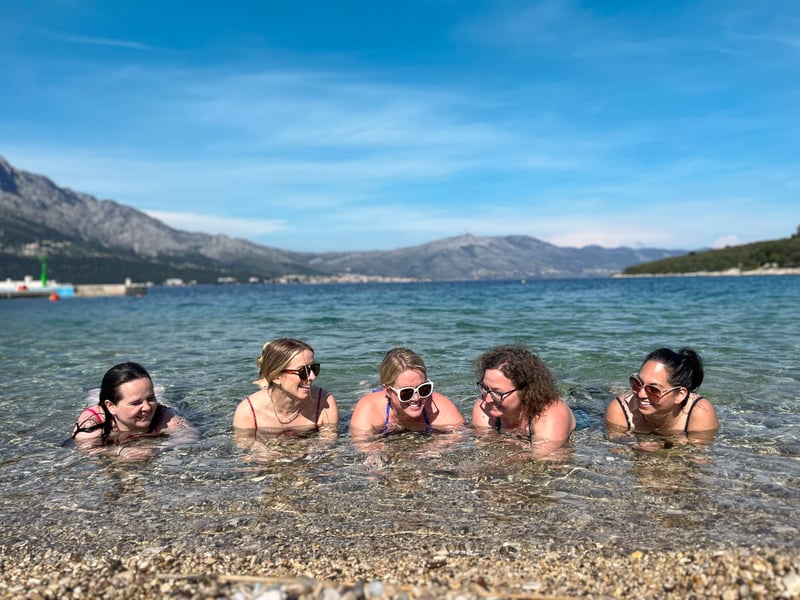 No matter where we're from or how we see the world, some things are just universal. Looking up at the stars in wonder. Melting at unlikely animal friendships. Saying "I'm going to need a vacation after this vacation" when travel gets stressful.
Everyone's been there. Juggling all the planning, responsibilities, and troubleshooting it takes to make a trip happen can get overwhelming. Fortunately, Trova's platform was built to help solve this all-too-common struggle, and one of the main ways we did it is by establishing clearly defined roles. In this episode of Trova 101, we'll take a look at each one and how they all fit together to ensure that stress and confusion aren't invited to your group travel experience.
---
Key Takeaways
Who is TrovaTrip for?
As a 3-sided marketplace, Trova is made for–you guessed it–3 different types of users. In no particular order, they are:
Hosts – Content Creators/community leaders looking to bring their online communities on real-life trips.
Travelers – People who want to join pre-planned group travel experiences while traveling with their favorite Creators and a likeminded group.
Operators – The independent tour companies in charge of on-the-ground logistics in a variety of destinations. Operators also employ:

Local Guides – The local experts who actually lead the group from place to place, facilitate interactions, and make sure the experience on the ground goes off without a hitch.
We've found that an easy way to visualize this is by thinking about a food delivery app that restaurants, customers, and delivery drivers all use. Hosts are the restaurants, drawing people in with their unique offerings. Travelers are the customers, who make a selection and pay. And Operators/Guides are the drivers, physically delivering the product and providing face-to-face service.
As with a delivery app, payments are divided up according to the services provided. To give a quick overview, Operators set a base price covering their expenses (the majority of total cost), Hosts add a margin to compensate for selling the trip, and Trova receives a portion of the total profit for use of our platform and to support infrastructure. You can read the details of who makes money here but hopefully this helps give a little more clarity about the distinctiveness of our user groups. And now that you know what each role is, let's talk about what they do!

What does a Host do?
Most TrovaTrip Hosts are individuals with highly engaged online communities, looking for a way to grow their brand and connect even more strongly with followers. They might be a best-selling author, a reality TV fave, or a popular Content Creator rocking it on social media. Not to be confused with the trip Guide, Hosts are often visiting a destination for the first time, right alongside their Travelers. As TrovaTrip Host Lindsay Mukaddam says, the Host is the "Bringer of the Vibes," and in our words, they're the person that the group can expect to rally around.
The steps of the hosting process are covered in detail here, but the role itself really breaks down into 2 parts: before and during travel.
Before Travel:

This is where most of the "work" happens. During this time, the Host's role is all about learning where their audience wants to go (via a survey that Trova provides), promoting their trip on social media, getting their followers excited, moving them to sign up, and hopefully reaching fully sold out status. After a trip is confirmed, we've found that Hosts who set a nurturing and supportive tone by making introductions, addressing concerns, and helping Travelers prep, end up with groups that are bonded and enthusiastic from the very beginning. And they're much less likely to experience Traveler cancellations—bonus.

During Travel:

Once the trip starts, Hosts strike a balance between enjoying the activities themselves and making sure the rest of the group is having a good experience. While they're not "in charge," they still function as informal leaders who do things like bring people together or help encourage folks to stick to the schedule. Some Hosts may also choose to conduct workshops related to their areas of expertise, but otherwise it's all about being present and having fun—which leads to great content.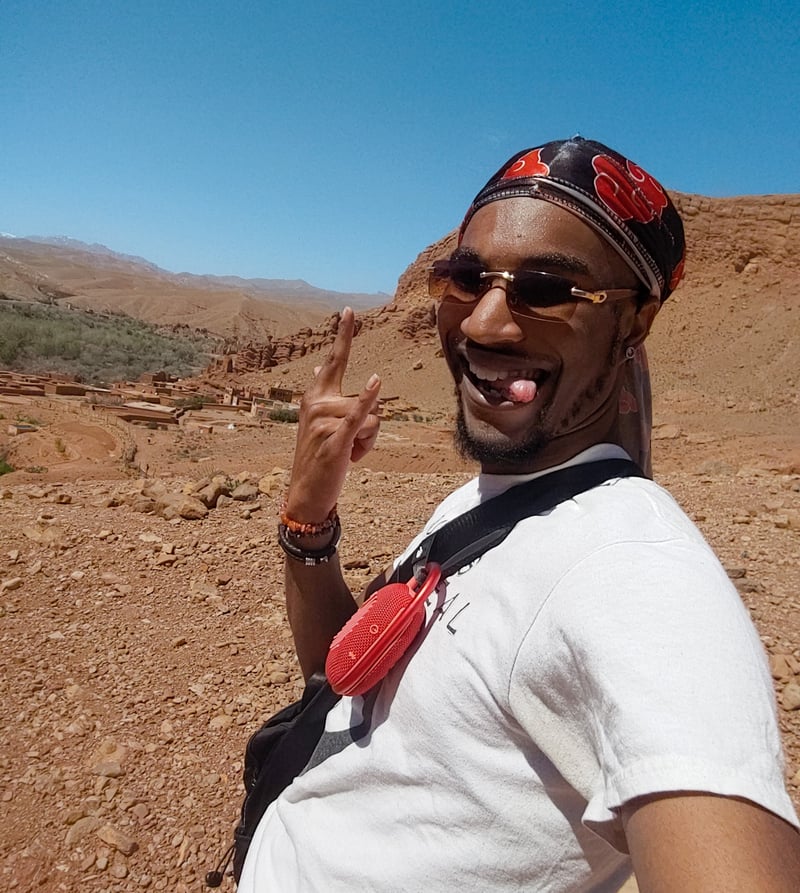 What does a Traveler do?
That's Traveler with a capital T, and not just because it's TrovaTrip's favorite letter, but because it's about so much more than just going to a place. It's about having a travel experience designed to maximize enjoyment and minimize stress. The main things this role requires are paying for a spot on the trip of their choosing, booking flights, and showing up on time. Everything else will be handled by others, leaving Travelers free to have fun, bond with the group, and make memories. In the end, being a Traveler is pretty simple: they're customers in the purest sense, entitled to a trip without any worries about planning or problem-solving.
What does an Operator do?
Last but certainly not least are the professionals who bring our trips to life through their hard work and unparalleled local knowledge—Operators. An Operator deals with all the logistics like securing lodging and transportation, negotiating rates, reserving spots for activities, and dealing with inevitable curveballs. They are the ones actually running the trip on the ground, in the destination. In other words, all the things that usually make travel such a pain in the 🍑.
What does a local Guide do?
But wait, there's more! "Operator" can be a little bit of a broad term, covering the tour companies we partner with in general. During a trip, the Host and Travelers will interact with one specific person from the company: their local Guide. The Guide's role will vary depending on the itinerary but, in a nutshell, they're experts on the location who speak the local language fluently. They lead groups personally, which means overseeing the safety and well-being of all members, and making sure that the trip itself runs smoothly. And, like the delivery driver from our food app metaphor, tips are most definitely appreciated for their time, care, and service.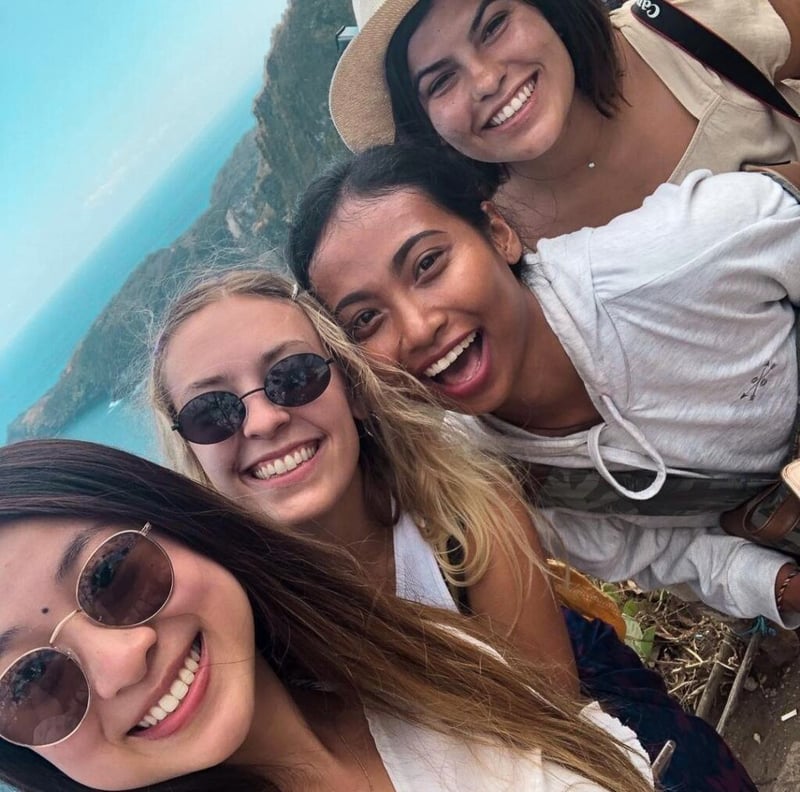 That's how we "role"
We know that IRL, even with clear definitions, it can be tough to remember exactly who does what. With Hosts and Guides especially, there always seems to be a little gray area during trips. To help make things crystal clear, we've put together this handy little chart outlining each role's responsibilities side-by-side.
| | | |
| --- | --- | --- |
| HOST | ELEMENT | GUIDE |
| Select and promote | The Itinerary | Oversee activities and maintain schedule |
| Assemble it | The Group | Lead it |
| Befriend and rally as needed | The Travelers | Look out for and assist |
| On a specific topic (yoga, cooking, etc.) | Expertise | On the location, language, and culture |
BOOM, as of this moment, consider yourself fully informed about what to expect and from whom. You can follow these links to learn more about becoming a Host or an Operator, or go here to explore all the destinations that await our Travelers. And remember, no matter which role you fall in, with TrovaTrip you won't need a vacation after your current vacation. But you'll definitely want one.