Tips for the Solo Female Traveler (From the Pros)
Advice from female travel bloggers across the globe.
It's 2022... Lots of brave, adventurous ladies are out exploring the world and traveling by themselves (it's about time!). When it comes to navigating solo travel as a woman, there are things you should do to prepare and set yourself up for the best trip possible.
TrovaTrip has gathered advice about solo female travel from some of our incredible Hosts who are top-notch female travel bloggers. Seriously, travel is like their thing. (Oh, and you can even travel with them if you want. We put the links below so you can check out these awesome trips).
So whether you're a solo Traveler or a seasoned vacationer, these tips will help you get the most out of seeing the world by yourself.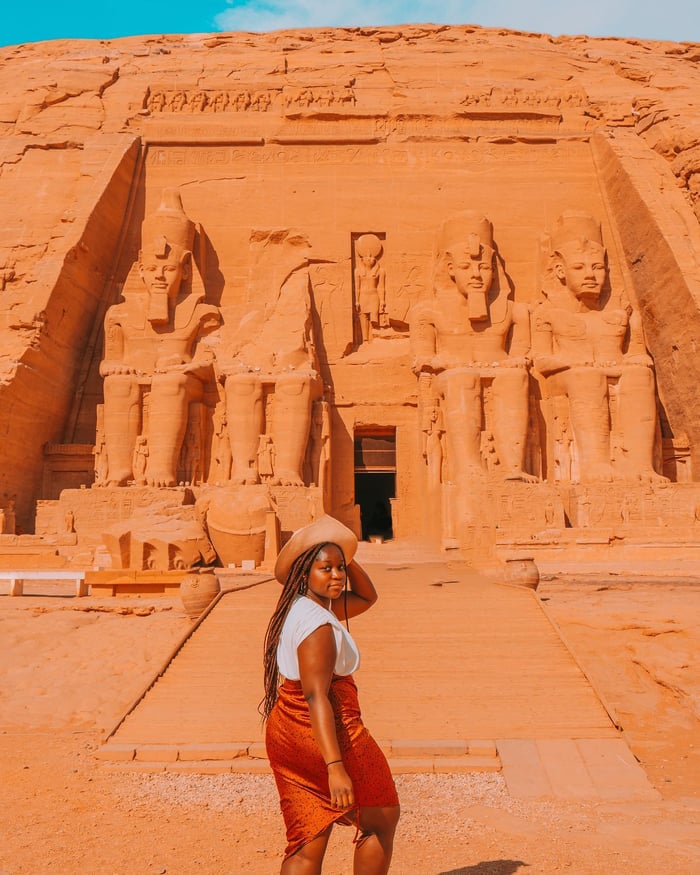 Visit Turkey with Abena Kusi in June 2022!
"Tip 1: Start small! Going on a solo trip is a really big jump if you've never done it before, so take it slowly. I recommend going out for dinner by yourself in your local area, doing a day trip to a nearby place, or at least visiting a country where they speak the same language, to ease yourself in.
Tip 2: Stay connected. It's important that someone knows where you are for safety reasons and that you're able to contact the local authorities or home if anything happens. I often get a local sim so I have data, or ensure my roaming plan is switched on. I also download offline maps so I can navigate if I'm in a place with poor connection.
Tip 3. Fill your itinerary with things you actually enjoy! We often plan group trips with others in mind, and so we compromise. But when it's just you, use your freedom and do what makes you happy. When you keep yourself busy and stimulated, you're less likely to be bored or have time to feel lonely."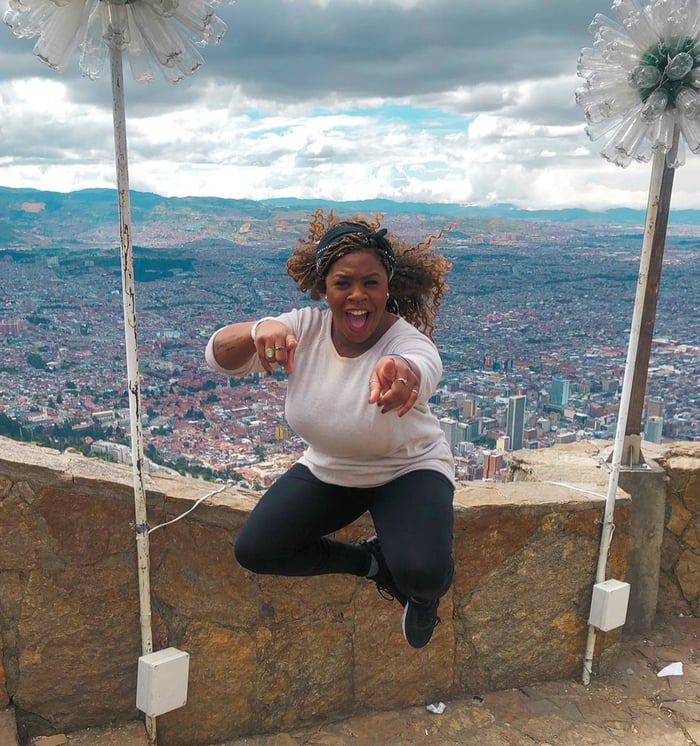 Experience 'la dolce vita' in Italy with Kendra Okereke in September 2022!
"Tip 1: Stay in hostels! Hostels are a cheap way to get to see the world and meet other travelers. As a solo female traveler, it can get lonely, but hostels provide the right environment to make new friends that are like-minded. Then you have people to hang out with when you want to!
Tip 2: Go at your own pace. It can be exciting and exhilarating when you're in a new country where you just want to experience everything! But it's okay if you have days where you just want to lounge around and watch Netflix in bed. Traveling is meant to be fun, not stressful! So if things don't go as planned or your plans change, don't stress. Just enjoy being on new soil.
Tip 3: Have an open heart. Whenever we talk about solo traveling as women, all we ever talk about is how to stay safe. It's important of course, but it's also important to cultivate new experiences in the countries you're visiting. As long as you're using common sense and you have good judgment, say yes to things you normally wouldn't. Some of my best experiences happened when I felt safe enough to say yes. I was able to create memories that will last me a lifetime."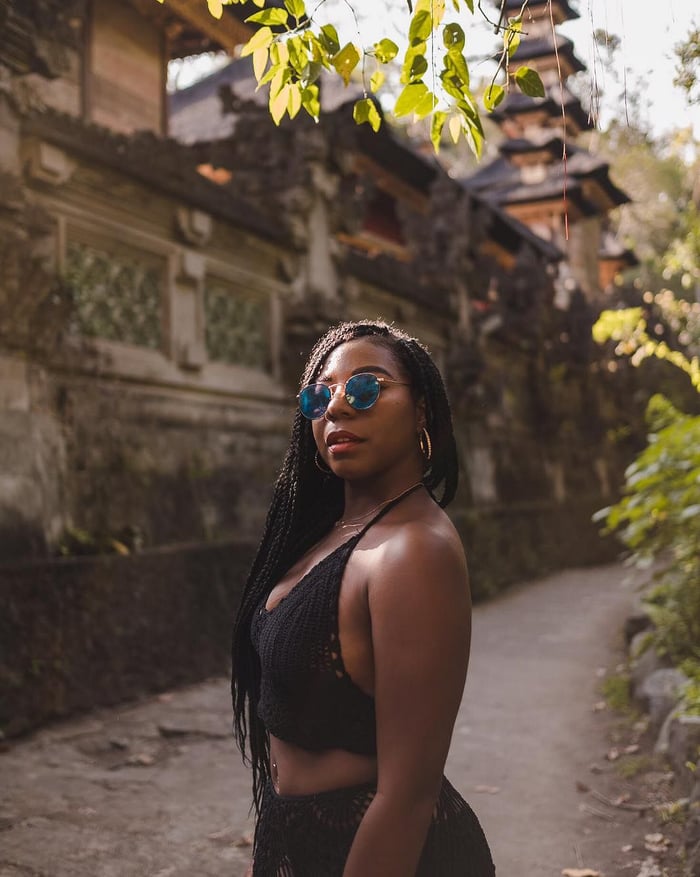 Join Alea Simone in Bali, in August 2022!
"Tip 1: Don't share your location on social media until you have left. You may want to share all your exciting experiences the second they happen, but waiting until after you've left a location is travel safety 101.
Tip 2: Book female-only dorms or private rooms at hostels. Chances are, you'll feel safer and more comfortable sharing a room with other women or having a space to yourself. Plus, the female-only dorms are often wayyyy cuter than the co-ed options for some reason!
Tip 3: Download the city map on Google Maps prior to arrival. This way, you will be able to navigate your way around a new destination, even if you don't have service.
Tip 4: Pre-arrange your airport transportation through your hostel/hotel/Airbnb. Save yourself the stress of trying to haggle with taxi drivers, navigate language barriers, or scrambling to figure out where you're trying to go last minute. Better yet, join me in Bali and let TrovaTrip handle all the transportation logistics!"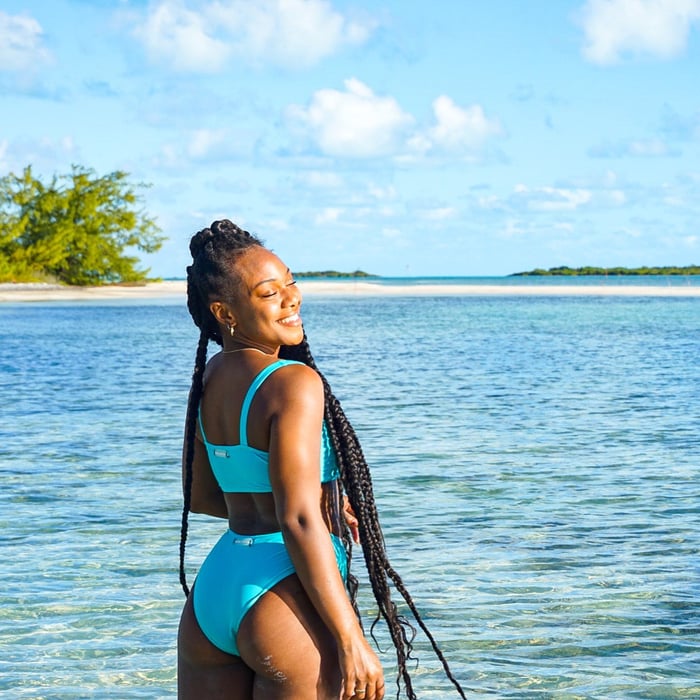 Explore Thailand with Ariel Rose in December 2022!
"Tip 1: Utilize the STEP Program - Smart Traveler Enrollment Program. Send your itinerary to the U.S. Embassy in other nations so your whereabouts are known in case something were to happen. Better safe than sorry!

Tip 2: Share your location using the Find My app and share with at least 3 people back home. You'll sleep better at night knowing your friends and family are keeping an eye on your whereabouts while abroad—trust me!

Tip 3: Don't tell people you're alone. Ask for 2 keys at your hotel, tell the taxi driver dropping you at dinner that you're meeting a friend and don't share with anyone you just met exactly where you're staying. Meeting new people is one of the most rewarding parts of traveling, but you should always do so cautiously and trust your gut instinct.
If you join me in Thailand, you'll have a group of like-minded Travelers to safely explore Thailand with!"
You got this
Ladies, go travel the world. It's yours to see and experience... However you want to take it on. If you've already been traveling the planet by yourself, you know how amazing the experience can be. And if you're new the whole traveling thing, well, let's just say you're in for an incredible ride.
TrovaTrip has lots of itineraries that are perfect for solo female Travelers. In fact, roughly 70% of our Travelers are women. Pretty cool right? We think so too.
We're here to help you have once-in-a-lifetime adventures, so come book a trip solo and explore the world with other like-minded Travelers. It's time to get out there and add some stamps to your passport. Party for one? Yes, please!