How TrovaTrip Works: Our Business Model
Bringing the three-sided marketplace to travel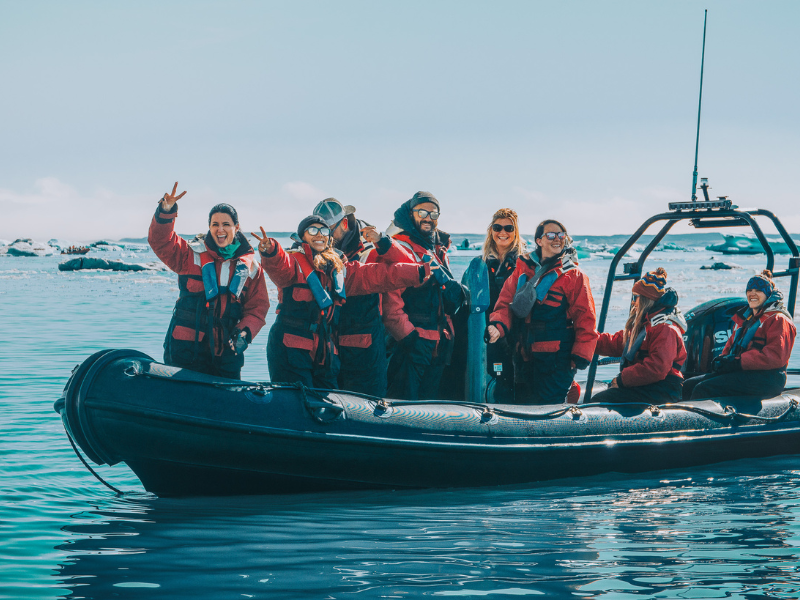 Key takeaways:
---
"How does TrovaTrip work? It seems too good to be true." (It's not).
"Is TrovaTrip reliable?" (Yes).
"Is TrovaTrip legit?" (Absolutely).
Hi, hello. It's us—the real humans behind the very real company, writing this blog to explain.
These are the questions we often get when we're talking to Creators and potential Hosts or Travelers looking to book a trip. We love that people are getting curious and digging in to make sure that we're legit before making a decision to travel with us. To satiate that curiosity (and make answering these questions as easy as possible for curious Hosts or Travelers), allow us to explain in detail how TrovaTrip works, complete with insights from our Trova co-founders and key team members along the way.
In this 3 part series, we'll break down our business model and key components, how we make money, how that revenue is distributed across Trip Operators (our local experts and Guides) and Hosts (the Creators who invite their followers on trips), and how the marketplace comes together to create the actual trips. We'll also provide an overview of how our trips are built — with safety and experience at their core — so you know what to look for when researching group travel options.
What is the TrovaTrip business model?
TrovaTrip, in business jargon, is a three-sided marketplace. We bring together Trip Operators, Hosts, and Travelers with the technology to make it simple to plan, book, and run a group trip—TrovaTrip is the group travel platform where it all comes together. With web and mobile apps, people use three-sided marketplaces like TrovaTrip everyday. Take food delivery apps, for example, which bring together restaurants, delivery people, and the end consumer ordering food. Instacart, Caviar, Postmates, or UberEats provide the technology and logistical wizardry to make ordering meals or groceries to your door easy.
"We very intentionally built Trova this way because it creates the best possible experience for everyone involved," says Nick Poggi, TrovaTrip CEO and co-founder. "Connecting local experts who curate amazing itineraries, to Creators who have built strong relationships with people who want to get out and see the world…it's a recipe for transforming group travel through a community lens."
All this to say—three-sided marketplaces are tried, true, and trusted business models, and we're happy to be the first one like this in the travel space.
Check out this info handy graphic of how TrovaTrip works:

Understanding the TrovaTrip ecosystem
To understand how TrovaTrip works, we must first meet the groups that make up the TrovaTrip marketplace: Trip Operators, Hosts, and Travelers.
Trip Operators are our local experts. These are the companies that plan and organize each trip, then provide guides at the destination. They are the boots on the ground that ensure visitors to their countries, cities, or tourist destinations are having the best possible visit. Partnering with Trip Operators gives our Hosts and Travelers the most authentic, enjoyable, and (hopefully) life-changing experience possible when visiting a new place.
TrovaTrip extensively vets our Trip Operators before curating, co-designing, and adding their itineraries to the marketplace. It's an intense, thorough vetting process that we use to ensure safety, local community impact, as well as overall Traveler experience. We talk more about it in our 'How a Trip is Made' blog.
Currently, we have over 50 Trip Operators across 49 countries. Trip Operators love working with TrovaTrip because we bring a fresh audience to their countries (hello, new friends).
Hosts are the heart of the trip. These are Creators and community leaders who want to see the world with their audience, followers, and group members. When someone decides to host a trip, they are signing up to:
Collect feedback from their community to help curate the trip (with the TrovaTrip built-in audience insight survey)
Choose an itinerary (provided by our Trip Operators) and set the trip price (using the TrovaTrip pricing tool)
Invite their audience members to book spots and make the trip happen (with easy payment processing on the TrovaTrip platform)
TrovaTrip then helps the Host prep their Travelers before the trip. Much of this is automated and built into the platform, but we want to make sure Hosts and their Travelers feel informed and prepared every step of the way. You can learn more about the process in our Host 101 guide.
"We are so grateful for Trova Hosts who bring their communities together to travel the world—they're our fearless leaders," says Lauren Schneider, TrovaTrip Chief Revenue Officer and co-founder. "They set the intention and tone for the group, and are often unlocking a path to travel for people who didn't know where to begin. We know from reviews, Traveler feedback, and our own work with them that the Hosts and their energy is often what takes a trip from 'amazing' to 'life-changing'."
The Host does not have to "lead" the trip—they aren't a tour guide, nor are they expected to be one! Some lead workshops along the way, and all of them get to explore and enjoy with the rest of their community while our professionals (the local Guide provided through our Trip Operators) take over as the experts.
And yes, Hosts get to travel for free and receive part of the revenue from the trip! More on that in the 'How We Make Money' blog.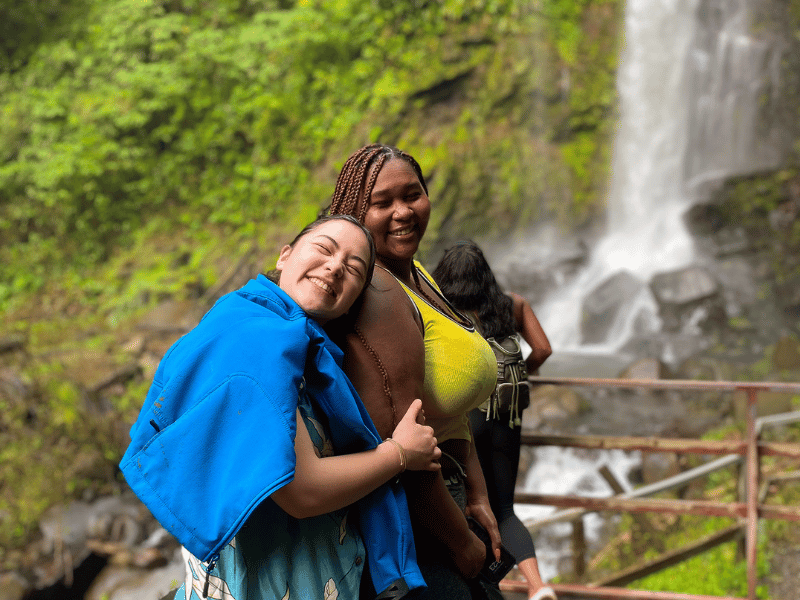 Travelers are the third — and very critical — piece of the ecosystem. In business terms, these are the "consumers" of the marketplace. The people looking to travel, who want to connect with like-minded community members, and who are excited to meet IRL with Creators and community leaders.
Travelers are invited to a trip via the Host and they pay to attend the trip—the cost of the trip and what it will cover depends on the itinerary, but doesn't include airfare to or from the destination. The itinerary and everything the trip includes will be clearly listed on the trip page.
Once a Traveler books, they'll hear next steps from Trova along with any preparation info they need to know going into their trip. Travelers and Hosts will be connected in a shared chat prior to the trip so everyone can get to know each other.
Next up: how the money moves
We've come to the end of our first blog outlining how TrovaTrip works—we hope that you've enjoyed the deep dive into how our business is structured, and the 3 pieces of the travel ecosystem we connect via our marketplace. Our next blog in the series is about how TrovaTrip makes money, and where that revenue goes (spoiler alert: split between Trip Operators, Hosts, and Trova). Read on about how TrovaTrip makes money here.
---
Read more in the How TrovaTrip Works series: