How TrovaTrip Works: How We Make Money
A transparent overview of who makes money from a TrovaTrip and why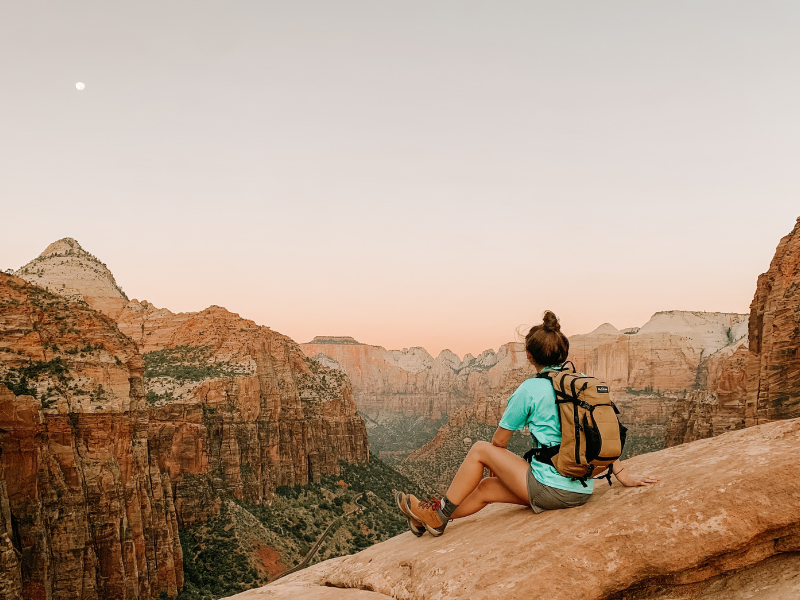 Key takeaways:
---
Money—a necessary and sometimes complicated component of every business. It's no surprise that we get asked a lot of questions about trip costs, revenue flow, and who gets paid what when it comes to TrovaTrip. Transparency is critical in building a healthy business, a healthy ecosystem, and trust with our community. So today we're breaking down revenue and the way money is distributed on a TrovaTrip.
How does TrovaTrip make money?
TrovaTrip makes money from Travelers (consumers, individuals, customers) who pay to go on TrovaTrips. The price of a trip factors in everything from the obvious like hotels, activities, food, drinks, human resources to the unseen operational expenses—things like safety and security processes, customer support, technology costs or fees, or travel logistics and trip preparation, research, and documentation.
Oftentimes folks mistakenly identify TrovaTrip as a travel agency when in fact, we're not. In a traditional travel agency, customers pay the company or individual to set up and book their itinerary on their behalf. But there is so much more to TrovaTrip than that.
As we discussed in the previous blog, TrovaTrip brings together a three-sided marketplace, which means we aren't the only company doing work to make these trips happen! While all payments go through TrovaTrip, the revenue is shared across us, Trip Operators, and Hosts.
Who gets paid when people take a TrovaTrip?
The majority of money made from a TrovaTrip goes directly to the Trip Operators. These are the companies that work with TrovaTrip to build curated itineraries, then lead and guide visitors while on the trip. They're our local experts and the literal boots on the ground that create the most authentic, enjoyable, and (hopefully) life-changing experience for our Hosts and Travelers.
Trip Operators provide a fixed "cost per Traveler" that is determined at the time the trip is requested, and make the majority of revenue generated from a trip—typically around 60% goes to them. It's deeply important to us that Operators are compensated fairly for the incredible work they do. And we vet our Operators to ensure the revenue generated is directly supporting the local economy—but more on that in our next blog, all about the making of a TrovaTrip.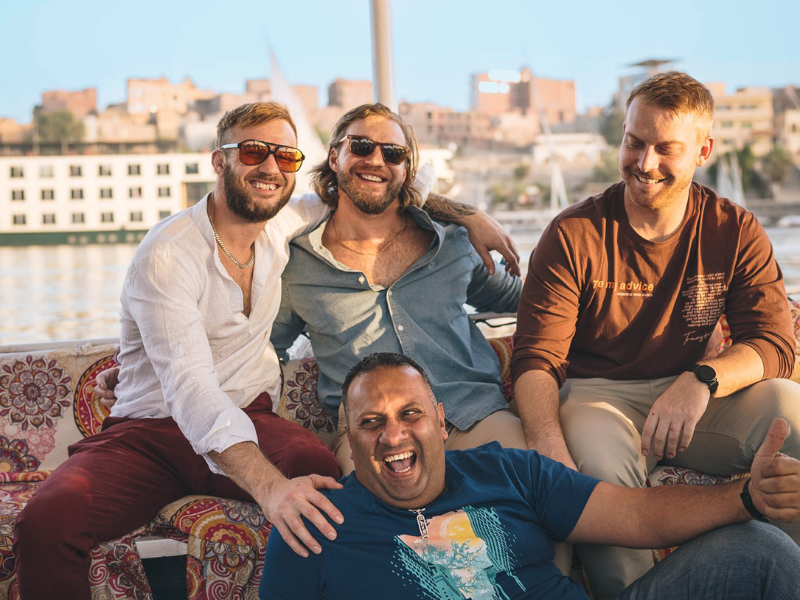 Next, once our Hosts select an itinerary for their community, they can see what they will earn from the trip. Yes, TrovaTrip Hosts are compensated! We can't send thousands of Travelers around the globe without them, and on average they receive over 20% of the revenue.
How much TrovaTrip Hosts make can vary, since they have the opportunity to set the trip price per Traveler. These adjustments to price account for marketing and selling each trip, and the incremental time and work invested to do so. Plus, not every Creator is in the same situation—some are managing communities part time and taking time away from work to Host trips, others are sharing their talents full-time, and teaching demanding workshops and skills as part of the trip. We trust our Creator-Hosts to value their time appropriately, and are thrilled to provide an additional revenue stream that powers them to bring their online communities offline (and around the world).
Third, our team at TrovaTrip makes a portion of proceeds, on average earning 15 - 20% of the revenue. TrovaTrip makes money the way travel aggregators and third party marketplaces do—through predetermined fees. For Trova, these include service fees for the trip, as well as a 2.9% credit card transaction fee on each booking.
"It was deeply important to us to build a system that distributed the revenue from our trips equitably," says Lauren Schneider, Trova's Chief Revenue Officer and co-founder.
"We intentionally structured the business so that the bulk of proceeds go to our Trip Operators and Hosts," adds Nick Poggi, Trova's CEO and co-founder. "We only succeed when the entire ecosystem succeeds."
"We're here to make travel easier, safer, and more accessible," says Lauren. "And we can't do that without the people on the ground creating incredible, authentic experiences or the Hosts that bring their community together to make it happen. All of the great technology and logistical ease in the world can't replace human connection…it can facilitate it, but it can't replace it."
Oh! And there is one more group that gets a portion of the revenue—an amazing non-profit called Cool Effect. 1% of every booking is donated to reduce carbon emissions through community-based initiatives around the globe. Their community-focused carbon offsets are audited and validated by reputable organizations, and they do a great job reporting on their work to protect the world we all love traveling—check them out!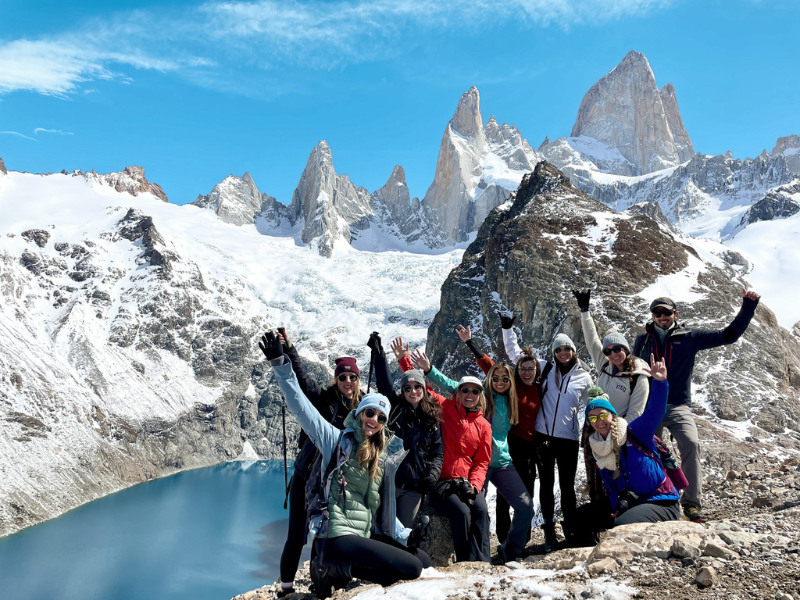 What are TrovaTrip's fees for?
At TrovaTrip, our mission is to make travel easier, safer, and more accessible to all—and we build our product and pricing to reflect that. We've worked hard to add value for our community, covering technology, operating costs, safety and security measures, insurance for Hosts, and more.
For Travelers, TrovaTrip seamlessly manages everything from payment options, to pre-trip communications, trip preparation guidance, to navigation of local/cultural norms, to customer support. In short, we make group travel simple and deliver a consistent, quality experience through 150+ professionally designed itineraries, across 49 different countries.
For Hosts, TrovaTrip is a full-service tool to power their trips. We manage payment processing, form and document collection, we provide insurance, direct Traveler support, and all of the items mentioned above. Hosts can essentially launch a "group travel" business, with TrovaTrip doing the heavy lifting.
What is TrovaTrip's refund and cancellation policy, and why?
A lot of work goes into launching a TrovaTrip (we dig into that in our next 'How TrovaTrip Works' blog all about the making of a TrovaTrip) so our refund policy ensures our Travelers are committed to their booking, and protect our Trip Operators and Hosts.
If it's more than 90 days before a trip and a Traveler has to cancel…
If the trip hasn't been confirmed (meaning it has not reached the minimum number of bookings required) Trova will refund the Traveler their entire payment, with no cancellation fee.
If their trip has been confirmed—meaning it reaches the minimum number of bookings required—the 25% down payment is non-refundable, but can be credited to a future TrovaTrip in the next year. Any money paid above and beyond the 25% down payment will be refunded minus a $100 cancellation fee.
If it's 90 days or less before a trip and a Traveler has to cancel…
Trova does not issue any refunds within 90 days of a confirmed trip.
If the trip hasn't been confirmed, same as above—Trova will refund the Traveler their entire payment, with no cancellation fee.
And that's it! We've built our cancellation policy to be flexible where we can for Travelers, while still protecting the work that our Hosts and Trip Operators do at each stage of the process. If you're the detail-type, you can find the full policy in our Terms & Conditions.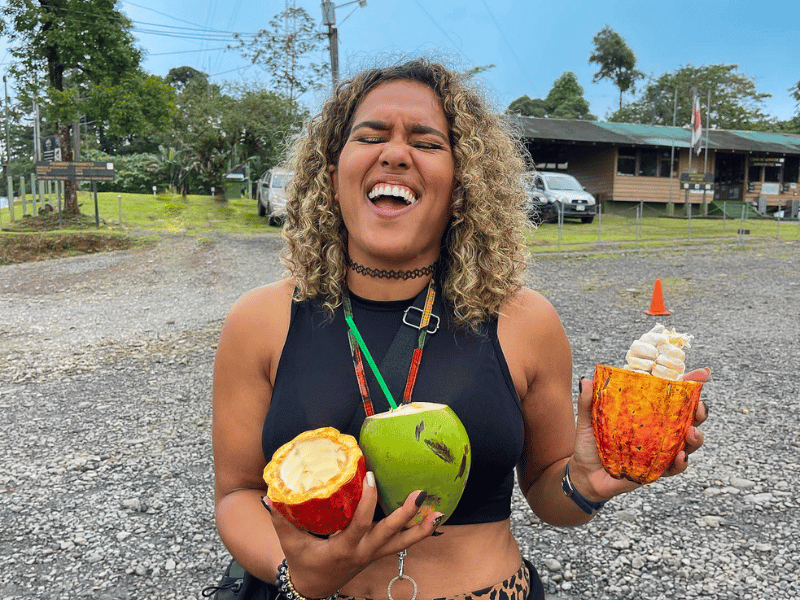 The making of a TrovaTrip
Hopefully this has painted a clear picture of how the monetary aspect of TrovaTrip works. We care as deeply about creating an equitable ecosystem as we do about creating an incredible, and hopefully life-changing, travel experience and have built policies and processes to reflect that. Now that we've shed light on the behind the scenes work that determines costs and fees, we'll be walking you through the making of a trip in our next 'How TrovaTrip Works' blog.
And if you missed the first part of our series, you can learn all about How TrovaTrip's business model works here.
---
Read more in the How TrovaTrip Works series: