How TrovaTrip Works: How a Trip is Made
What goes into creating a TrovaTrip—from vetting operating partners to bringing the experience to life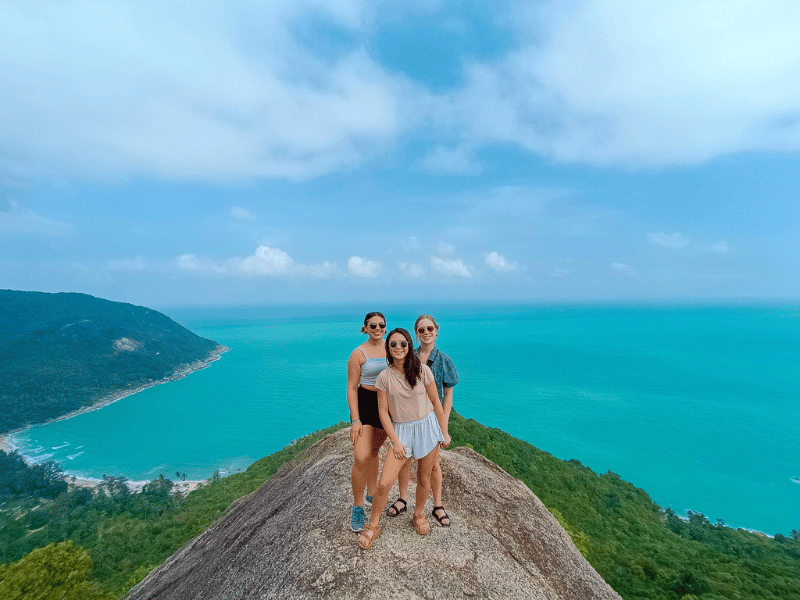 Key takeaways:
---
Before a trip is on the ground, before Travelers book their spots, before a Host even selects their itinerary, a lot goes into bringing a TrovaTrip to life. In our 'How TrovaTrip Works' blog series, we've discussed what TrovaTrip is and the groups that make up our marketplace and how money moves throughout the ecosystem. Now, we're going to share a bit more about what goes into the making of a trip with help and insights from the people who lead our Trip Experience and Trip Design teams.
Meeting, vetting, and partnering with Trip Operators
It all starts with our Trip Operators. Partnering with Trip Operators gives our Hosts and Travelers the most authentic, enjoyable, and (hopefully) life-changing experience possible when visiting a new place. Without their partnership, no amount of technical or logistical wizardry could make the experience great.
Trip Operators can reach out to us and vice versa, but most often our relationships start (and grow) with human-to-human connections. TrovaTrip is lucky to employ a number of dedicated, passionate-about-travel team members who bring their expertise and their connections to others in the travel industry. And, we still meet new partners the good old fashioned way—conferences, networking, and introductions. Once our organizations get to know each other, make sure that the Trip Operator understands our mission and can deliver the experience we want for Hosts and Travelers, we move into a formal application and vetting process.
"Vetting Trip Operators is one of the most critical aspects of building a TrovaTrip," says Kristen Dennison, VP of Trip Experience at Trova. "Not all Trip Operators are created equal, and we need to know that the company and their trips are up to our high safety standards before we begin building an itinerary."
This explains another aspect of the costs associated with group travel—when Trip Operators cut costs, safety is often the first thing to get sacrificed. In many cases, when pricing for similar activities varies, you can look for safety indicators like insurance or sustainability practices to see where the difference in price tag may be coming from.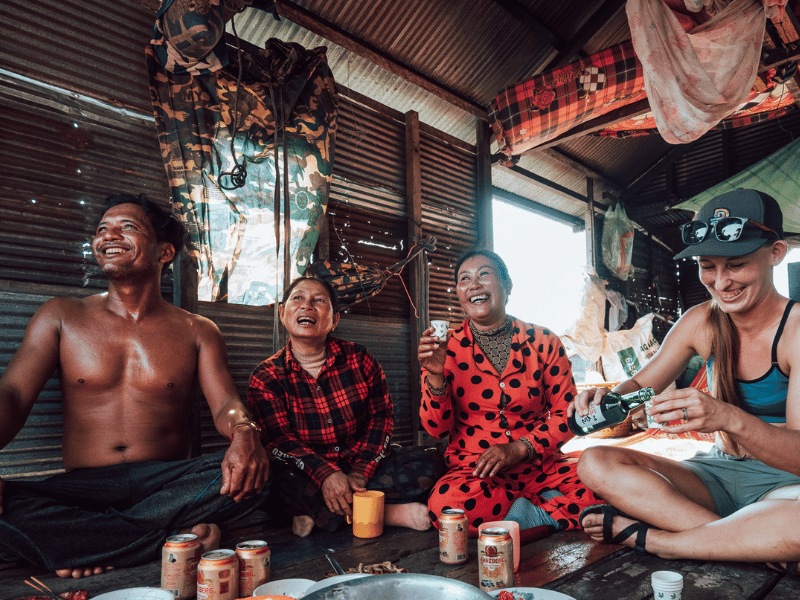 "We've also structured our trip payments to ensure we're supporting Trip Operators to do their best work, as safely as possible," says Kristen. "Payment timing, refund and cancellation policies are all in place to ensure that our Trip Operators have the resources they need to do their work well. They don't cut corners, and neither do we."
No matter the size of a Trip Operator, they have to apply and go through our formal review process. We have a robust questionnaire and interview to filter for safety and quality—looking at things like incident/crisis management plans, insurance levels, sustainability practices, employment practices, and local impact processes. Once we've confirmed that everything is up to standards, we move into the fun part...trip design.
Designing a life-changing experience
TrovaTrip has a dedicated Trip Design team. These are the folks who work closely with our Trip Operators to build curated itineraries. We don't create custom, or one-off itineraries, and rather work to build a replicable trip that can flex to meet the needs of future groups. We prioritize the trips we build based on data—aggregate input from audience surveys telling us where Travelers want to go, what activities they want to do, and what they want to spend.
For example, early this year we saw an increase in demand for travel opportunities for roller skating Creators and their communities. We knew that the bulk of those communities were keen to go somewhere warm and tropical, within reasonable travel distance of the US—Costa Rica was a perfect fit for their wants and budget.
Our Trip Design team got to work. Partnering with an existing Trip Operator in Costa Rica, the designer laid out the vision and needs for the trip, and enlisted their help building it out. They found locations ideal for skate sessions, while still accommodating the things about Costa Rica that people love.
"Trip Design is both an art and science," says Ben Sembler, TrovaTrip's Trip Design Lead. "We start our itineraries around the things our Hosts and Travelers love to do, whether it's yoga, golf, or roller skating, then we layer in what's most exciting about the destination and make sure they get to experience those things as well. A well-rounded trip is a mix of nuanced preferences and known highlights."
Our Trip Design team works with Trip Operators to build relationships in their destinations, often exploring unique or niche partnerships with local businesses that may not have offered group travel opportunities before Trova. You know, places like skating rinks in a rainforest.
"We want our trips to be valuable to the Hosts and Travelers, and successful for our local partners," adds Ben.
For Ben's team, the last 6 months have brought expansion into itineraries for plant lovers, pole dancers, self-proclaimed history nerds, foodies, boardgamers, aforementioned roller skaters, and beyond. Our Trip Operators have helped bring itineraries to life for every one of those groups.
From concept to execution: trip inspections and feedback review
After Ben and his Trip Design team have a new Trip Operator or itinerary to launch, it's time to test the experience and make sure it's up to standards. Trip Designers will visit Operators on-the-ground in major cities across the globe to review accommodations, sample activities, or meet local Guides.
"We aren't always able to test every itinerary in full, but we know how to spot check and review accommodations to ensure that our Trip Operators are delivering on the expectations we've set," Ben says. "So much of our work is based on the strength of our relationships with these Trip Operators. We are so lucky to work with people around the globe who care as much as we do about the trip experience."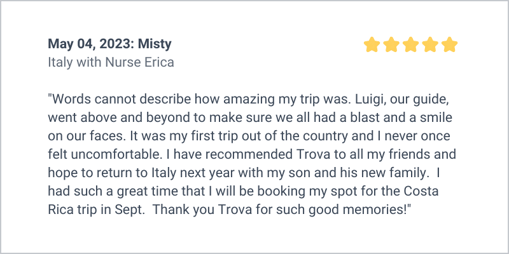 The other aspect of keeping our trip experiences on par with our standards (and yours) is taking our Host and Traveler reviews seriously. So long as they don't violate our community guidelines and we receive Traveler permission, we publish every review we get (yes, even the ones that are less than 5 stars) on our website. You can read all of the feedback we receive on the Reviews page here. Host and Traveler feedback helps us learn, grow, and provide a better experience for everyone, and we are so proud to have consistently been rated above 4.5/5 stars for the last 3 years—and are always working to provide an even better experience for our community.
So when our team learns that a Host, Traveler, or group has experienced anything less, we take action. In case of a negative review or formal complaint, we launch our investigation process. This involves contacting the Trip Operators, our internal team, and when relevant — the Host — for their reviews, responses, and alignment on next steps.
We have built a 9 day investigation window to ensure we can be thorough. We seek to understand all sides of the story, identify where the mistake or misstep occurred, and come up with a plan to address it moving forward. While we often resolve investigations more quickly, we ask that Hosts and Travelers understand the time and attention to detail required to ensure we're responding with care.
Even in the case of lighter feedback, all of the input we receive goes to the Trip Design team to consider for future trips.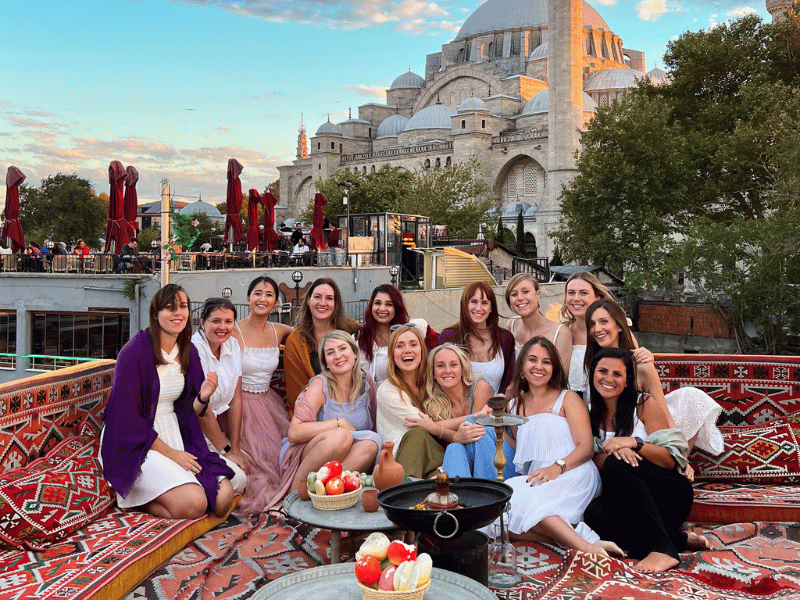 The part you can't design: human connection
Our team knows that the work, effort, and inspections all matter in setting our Hosts and Travelers up for an incredible experience—but nothing competes with the magic that happens when like-minded people get together.
"Group travel is still a relatively new concept here in the US," says Kristen. "So people don't always realize how different a group trip can be from solo travel. We work to control the controllable, but ultimately it's the community — the vibe, the energy, the camaraderie — that makes the trip so memorable."
TrovaTrip is here to facilitate those life-changing experiences and set expectations for everything from the transfers to hotels to activities, but when it comes time to travel, it's all about the people.
---
Read more in the How TrovaTrip Works series: