2023 TrovaTrip Scholarship: Meet Your Winners!
Meet the recipients of our very 1st scholarship and find out what travel means for them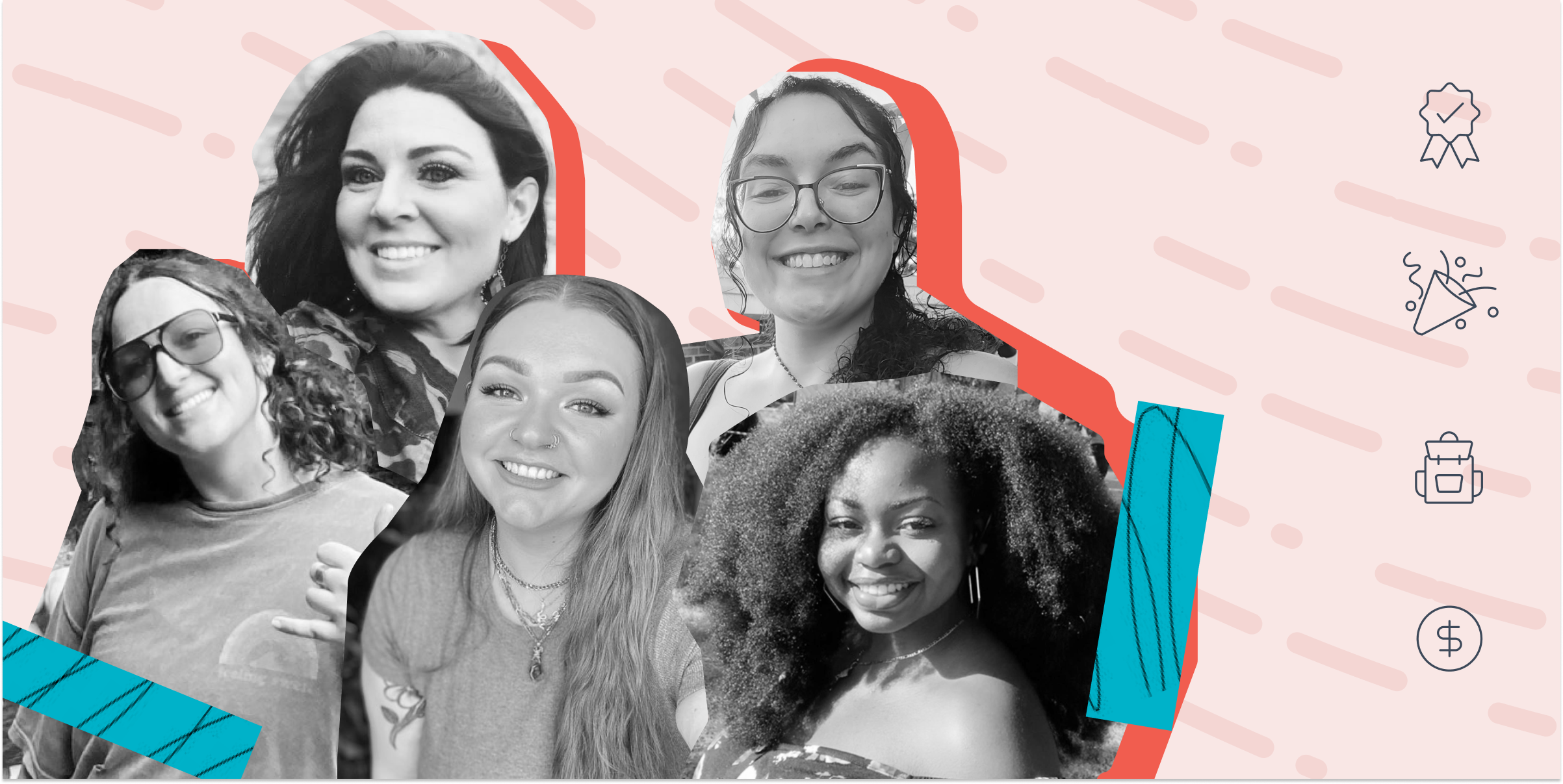 Key takeaways
---
In 2022, Nadia Garver had an idea. As a Trip Coordinator, she'd helped dozens of Hosts plan exciting adventures but, no matter how different the trips themselves were, she couldn't help but notice they all had one big similarity: everyone going had the resources to travel! Whether they'd saved for months or decided to go on a whim, they'd all been able to get themselves to Egypt or Croatia or Alaska or one of many other destinations around the world. Which was great–after all, it paid her bills and made for an exciting workplace–but Nadia couldn't stop thinking about Trova's main goal. The one they talked about in meetings and put on the company website. "Make travel accessible to everyone." Sure, they'd made it easier, but what about for folks without the means to do it? The ones who'd always dreamed of going somewhere, but could never afford to?
For Nadia, it was a feeling she knew well. She still remembered growing up and sitting out of school field trips that cost money. On those days the class would head out and she'd stay behind, waiting to hear about where they'd gone and what they'd done. However, she also remembered the times when she'd been able to go, thanks to her school's scholarship program. That meant a chance to camp in the desert or visit the Oregon coast. And it wasn't just about getting out of class to go have fun, either. It was the experience of bonding with her classmates as they discovered somewhere new together that made it so special. Nadia thought about what those times had meant in her life and, if Trova really was serious about making travel more accessible, how there might be a way to give others the same opportunity.
The TrovaTrip Scholarship is born
Based on Nadia's idea, and with input from a committee of 9 others across the company, the program took shape between September of 2022 and February of 2023. From a planning perspective, the logistics weren't particularly difficult. As a travel company, having already booked over 21,000 people on 1,500 trips to more than 50 countries, the infrastructure was already in place. So were the relationships, as a number of Hosts graciously offered spots on upcoming trips for winners. And with a $30,000 budget set aside by CEO Nick Poggi, the goal was simple: Remove the financial barrier to travel in order to give 5 people the opportunity to experience its life-changing impact.
What wouldn't be as simple, though, was awarding the scholarship. After launching with an initial hope for 50 applicants…Trova received over 300! They came in from all over the world as folks shared stories about why they wanted to travel and how it would improve their lives. From there the committee got to work, developing a list of finalists. The criteria? Plenty of passion and curiosity, but limited resources and travel experience.
After conducting panel-style interviews and voting, the committee was able to select 5 individuals to become the 1st-ever recipients of the TrovaTrip Scholarship. And, as it turns out, the destinations they chose–and the Hosts they chose to travel with–were as unique as the reasons that brought them to us in the first place. We loved meeting all of them so much that we thought you'd enjoy hearing their stories and sharing their journeys too!*
*At the time of this writing, all trips have been confirmed and scheduled, however, some have not yet been completed.
Elementary school science teacher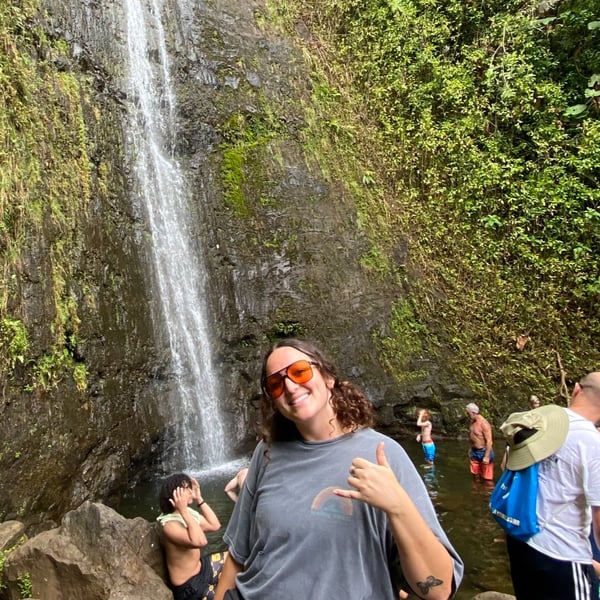 As a 5th-grade educator and a lover of nature, Cassidy always dreamed of exploring the world. From her home base in Florida, she had visited other states when she could, and even managed to meet her cousins in Ireland on a family trip, but that was the farthest she had gone. These days, though, being on a teacher's salary makes traveling next to impossible.
"I'm a 26-year-old science teacher. I love everything about our planet, which is why I have dedicated my life to educating others about it…however, it's hard to teach about the world when you haven't experienced much of it yourself," Cassidy says.
Fortunately, as a recipient of the TrovaTrip Scholarship, Cassidy will be heading to Costa Rica with Sydney Ferbrache on a trip that highlights it's biodiversity. And, while it's definitely a bucket list adventure, what excites Cassidy most is the opportunity to bring new knowledge and culture into the lives of her young students. An accomplished film photographer, she's hopeful that the images she captures abroad will inspire the next generation of travelers and caretakers of the environment.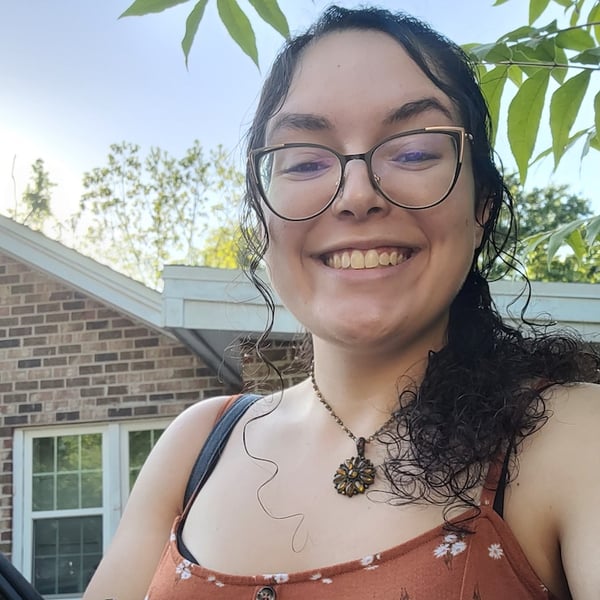 A native of Atlanta, Maria was raised by a single mother along with her siblings. Her experiences with travel started close to home as she visited nearby states like Florida and the Carolinas, venturing as far north as Indianapolis.
A fluent speaker of English and Spanish, and a student of French, Maria's lifelong passion for understanding others led her to pursue a career in psychology. It also led her to apply for the TrovaTrip Scholarship, knowing that the chance to see how psychology is taught in another country would help her become the kind of doctor she aspires to be: one able to serve those from wildly different backgrounds.
"For me to travel means to get out of my comfort zone and explore how the rest of the world lives. If I can understand the different perspectives from others across the continent then it would allow me to better help others when I become a doctor," shares Maria.
Juggling jobs as a waitress and confectionary assistant, going to another country seemed like it wasn't in the cards–at least not anytime soon–but now Maria will have the chance to travel to Patagonia with TrovaTrip Host Jordan Smith (@jordos_world) where a new adventure, culture, and connections await.
What stepping outside of your comfort zone means to Host Jordan Smith: "Having the ability to take a step out of a normal, comfortable routine and join a group on an adventure to a new destination is an incredible gift. We can become isolated and fail to consider just how much else there is to the world…I believe travel can be a small antidote to that."
Onyeka Okwu-uwa, @onygx
Artist and designer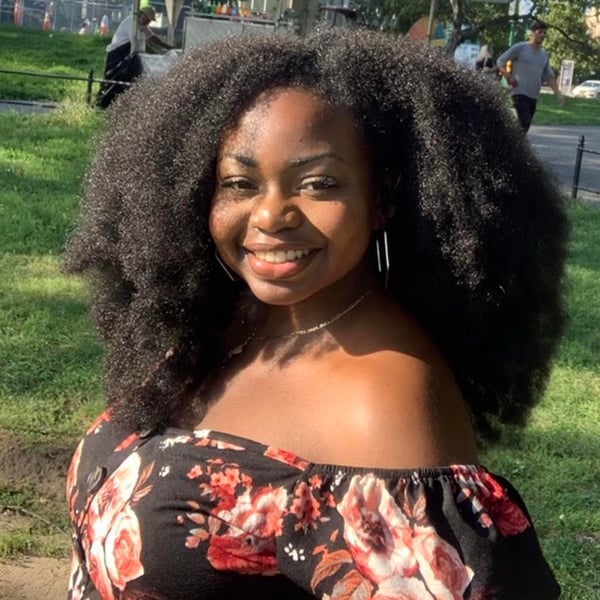 Born and raised in NYC as the proud daughter of Nigerian immigrants, Onyeka's fascination with travel has always been a driving force in her life. As a child, she remembers visiting Nigeria to meet her extended family, but hearing stories from friends about life in their own home countries fueled her dream of experiencing them firsthand, even if her family lacked the resources to make it a reality.
Now, as an adult, Onyeka will finally have the opportunity to immerse herself in another culture as she heads to Indonesia on a Balinese adventure led by TrovaTrip Host Rose Lee (@cheaplazyvegan).
"I have a dedication and deep love for other cultures. So much so that I've started learning 3 languages to prepare myself to travel! I am currently learning Spanish, Mandarin, and Igbo. I love to incorporate new cultures into my own. I am a firm believer that I can learn so much from people different than me," says Onyeka.
Being a graphic designer and visual artist–as well as the president of an American Red Cross chapter–she knows that reaching across borders and boundaries is the key to living a fuller life in a more understanding world.
What Host Rose Lee is looking forward to about traveling with Onyeka: "I'm so excited for Onyeka to experience traveling in a group of awesome people while learning about a new culture and country and eating delicious food along the way! These trips have been some of the highlights of my travels because you not only get to experience the beauty of travel but you get to do it with amazing people who become your friends."
Student and writer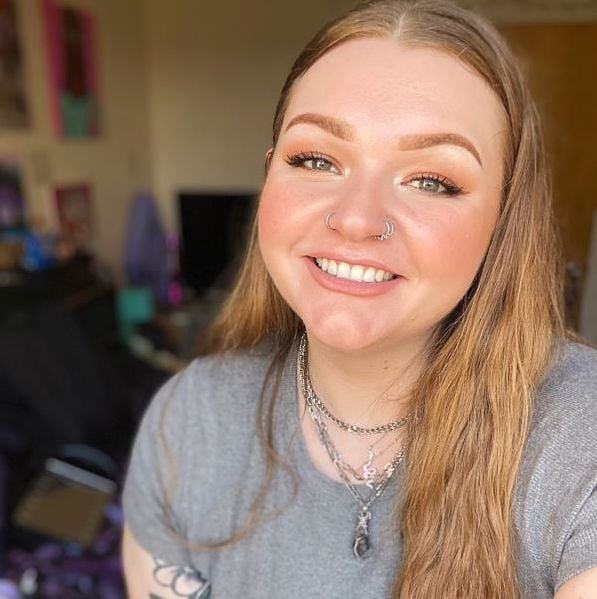 The most profound journeys rarely unfold exactly as planned and Chloe's path is a testament to that. Hailing from Portland, Oregon, her most treasured early memories are of the towering evergreens and glacial lakes. In Chloe's words, it is "a land so much bigger and so much more alive than I could ever dream of." That land became a refuge for her, a place of peace during her lifelong struggle with depression and anxiety. In time, it also became her inspiration as Chloe discovered that being in new places, immersed in nature, brought a sense of purpose–and even joy–to her life.
Today, Chloe is excited and grateful to be celebrating 2 years of sobriety, but she knows that her journey is only getting started. As a student and aspiring writer, exploring new destinations is more than just a hobby. It's an essential part of who she is…and who she'd like to be. To gain the perspective necessary to tell stories that celebrate those who are different, Chloe sees travel as an incredible opportunity to learn and grow. And, as a proud representative of those who have faced mental health issues, addiction, and financial instability, it's also a chance to prove that life isn't just about where a story begins, but where it goes.
"This is a dream come true for me and I honestly can't even think about how lucky I feel without crying like a baby! I am deeply thankful for the generosity of TrovaTrip and their commitment to giving back to the community by providing a life-changing experience," Chloe shares.
Why Host Hannah Hawthorn (@simplywitched) wanted to invite a scholarship winner on her trip: "The entire team at Trova was really helpful in helping me find an itinerary [to Costa Rica] that I felt was accessible and affordable to my community. So when I found out that they also offer scholarships to people who aren't typically able to go on these trips, it was a no-brainer to have them come with me!"
Women's advocate (and aspiring Trova Host!)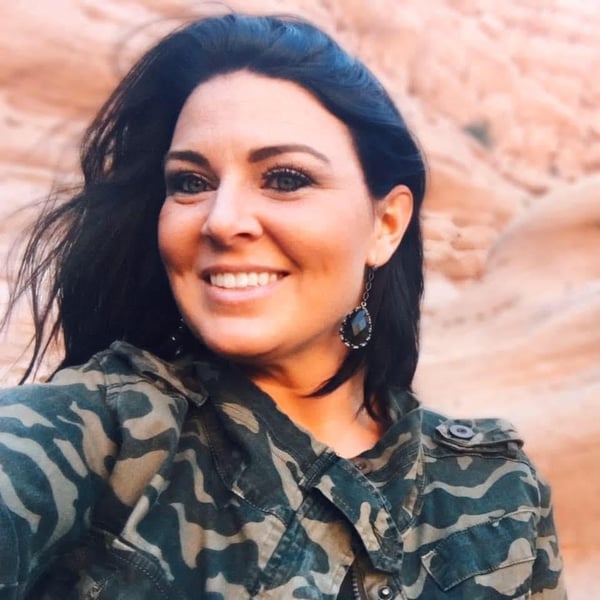 Even before the scholarship was announced, Trova was on Tiffany's radar. She'd seen pictures from a friend's trips and was intrigued by the way group travel seemed to build lasting connections. Her past travel experiences–to different US states and even a few Caribbean ports–were fun but a bit lonely. As a single mother, Tiffany values activities that offer a sense of community and safety among like-minded folks. The TrovaTrip Scholarship seemed like a perfect opportunity to find those, along with a chance to live her international travel dreams. And, win or lose, she knew that applying would be good practice at stepping out of her comfort zone and remembering how to believe in herself again.
Flash forward a few months and Tiffany's confidence paid off with a photography-focused trip to Italy, loaded with must-see destinations and plenty of la dolce vita. More than anything though, Tiffany found herself looking forward to meeting her group and seeing Host Vanessa Joy (@vanessajoy) in her element. As a parent and teacher, Tiffany has a lot on her plate, but her not-so-secret ambition is to someday become a Host herself and empower other women through bonding, healing, and exploring the world together.
"This scholarship opportunity has been the biggest blessing. It's made me believe in my own dreams again. I've been able to show my own children as well as my students to dream big and put yourself out there and you never know what can happen!"
What travel means to Host Vanessa Joy: "Travel opens up perspective in someone's life which is part of growing as a human and it also brings sheer joy stepping out of your daily routine to experience the world outside of our immediate bubble."
Congratulations and bon voyage!
There you have it, the complete TrovaTrip Scholarship class of 2023! We're so very excited to see what the future holds for all of them. Follow along on Instagram as we share photos from their amazing trips and stay tuned to see what these 5 incredible humans do as they continue to dream big, work hard, and inspire others. We have a feeling they're going places 😉!