Survey Tips & Best Practices
Collecting audience data is the first step to hosting a trip.
Survey
Collect enough responses and gather data on your community's top destinations, desired trip length, dates, budget and more.
Plan
Use your survey data to select the perfect itinerary, choose optional activities, add in optional workshops and pick your dates.
Promote
Raise awareness about your trip and let Travelers know when they can book. Then, watch the bookings roll in and confirm your trip!
Travel
Connect with like-minded people and get paid to travel the world—a dream come true!
The more responses you collect, the more likely you will be to confirm your trip. Get started using the tips below.
Take Advantage of Video Text Overlay
Video outperforms static content every time!
Get your face on cam with a clear call to action to get your followers engaged with what you're planning.
Use text overlay to get the message across even if a viewer is on mute. Use captions like:

"Help me design our next trip"
"Where do you want to travel in 2022?
"Come travel with me!"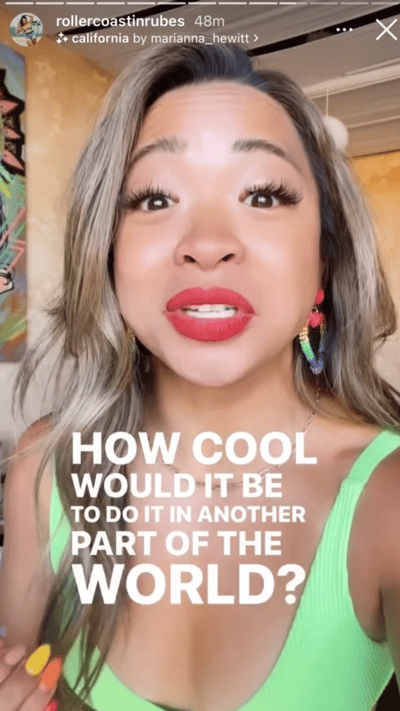 Post Across Multiple Platforms
Spread the word and get maximum reach.
Get your survey in front of as many eyes as possible. The more viewers, the more likely it is that some will become your future Travelers.
Platforms we've seen work well for survey promotion include:

Instagram
TikTok
YouTube
Twitter
Pinterest
Blogs
Podcasts
Website mailing lists
& more!

Remember to tag

@trovatrip

so we can repost.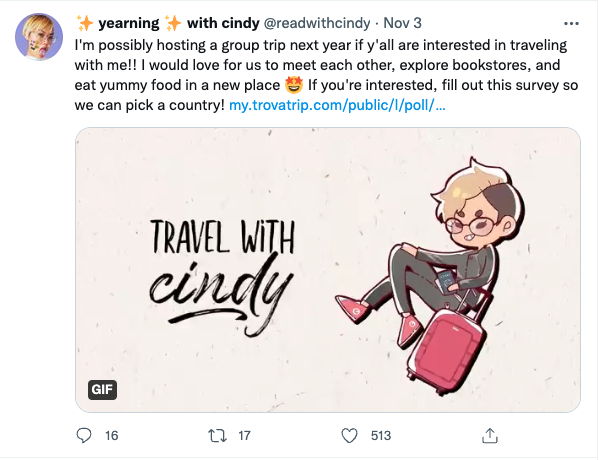 Utilize Interactive Features
Get your audience engaged.
Features like Instagram Q&A or polls are a great way to get your community involved and excited to travel with you.

Use this as an opportunity to answer Traveler questions and get connect personally.

Share your responses to your story to educate other viewers and generate more buzz.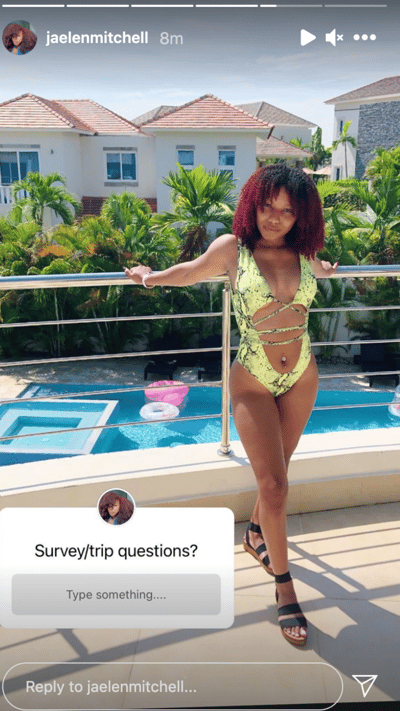 Dedicate an Entire Post to Your Survey
Drive traffic and engage in the comments.
Explain the purpose of the survey, where to find it and why you're excited about the opportunity to travel together.
Direct viewers to your link in bio where they can partake in the survey.

Be sure to leave your link in bio for 48+ hours.

Engage in the comments to connect with your audience and boost hype.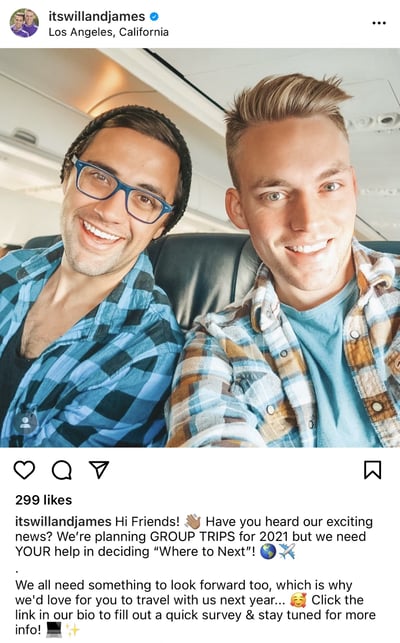 Remember, you must gather enough qualified responses before you can begin planning your trip. It is not uncommon for this to take up to a week of active promotion.